Byrne announces "Veterans for Byrne" coalition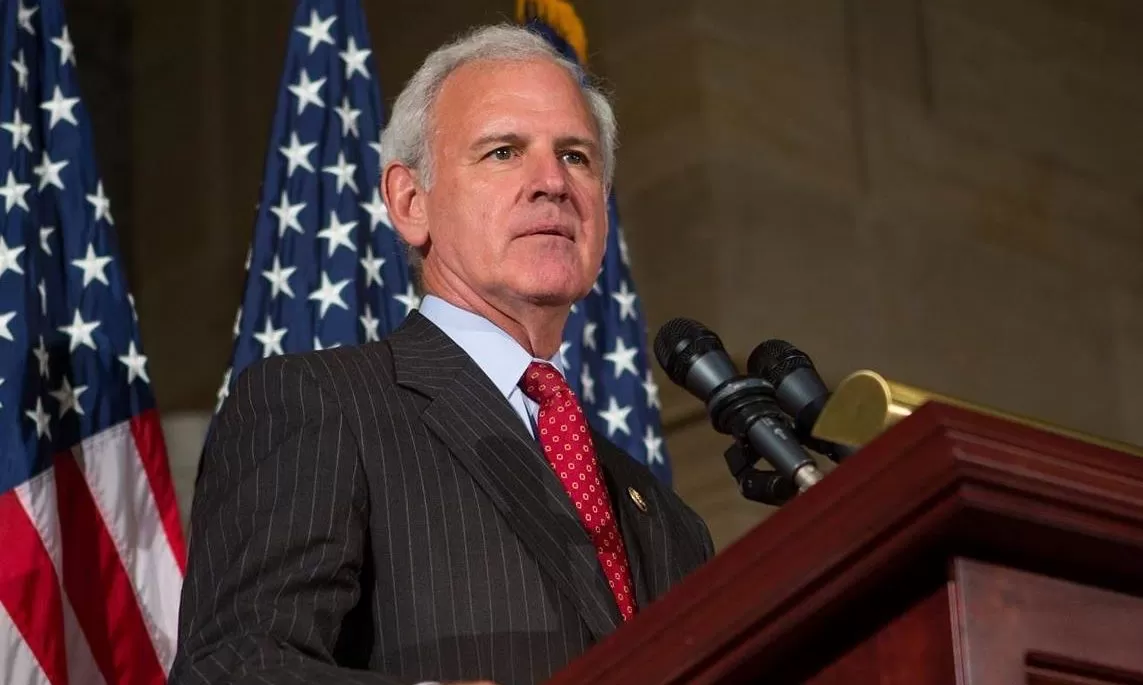 On Veterans Day, Bradley Byrne's campaign for United States Senate announced the launch of their "Veterans for Byrne" coalition.
The campaign said more than 400 veterans from across Alabama lined up to support Byrne.
"Nothing means more to me than having the support from those who have served our great country," Bradley said. "Our veterans have fought to defend the values that make America great, and I promise to do everything I can do to ensure those same values are protected and that the ones who have given so much to our country receive the benefits and support they deserve."
The coalition is led by State Chair Lieutenant General Charles "Chick" Cleveland from Montgomery and Vice Chair Colonel John Reitzell from Huntsville. Each branch is represented by a chairman and each region of the state is represented by a veterans steering committee.
"No one has been a stronger fighter for our Alabama veterans than Bradley Byrne," Coalition Chair Lieutenant General Chick Cleveland from Montgomery said. "When it comes to supporting our troops and veterans, Bradley Byrne is the only man for the job."
Cleveland is one of America's "Fighter Aces." "Fighter Aces" are the country's most distinguished fighter pilots. One earns the title of "Ace" after downing at least five enemy aircraft in combat. Cleveland earned his "Ace" status as a pilot in the Korean War, in which he shot down five enemy aircraft in the dangerous region known as "MIG Alley."
"While some people in this race have attacked President Trump for not doing enough for our veterans, Bradley Byrne has been on the frontlines with President Trump to get better care and clean up the mess at the VA," State Vice Chair Colonel John Reitzell said. "Talk is cheap. Bradley is actually getting the job done for our veterans, and I'm proud to support him."
ARMY BRANCH CHAIR
"Bradley Byrne just gets it. He has been a tireless advocate for a stronger military and fought to get better care for our veterans," Brigadier General Joe Stringham from Scottsboro said. "I have no doubt he will take that same fighting spirit to the U.S. Senate, which is why I am encouraging all my fellow veterans to support Bradley."
NAVY BRANCH CHAIR 
"I watched firsthand as Bradley stood up to the government bureaucrats and helped get us a brand new VA clinic in Southwest Alabama," Captain Hal Pierce from Daphne said. "Bradley saw how our veterans were hurting, and he found a solution to our problem. That is the kind of fighter we need as our Senator."
MARINE BRANCH CHAIR
"Marines know a thing or two about fighting, and I have seen enough to know that Bradley has the fighting spirit that we need more of in Washington," Marine Corporal (Ret.) Don Fisher from Montgomery said. "Bradley won't be intimidated, and I know he won't back down from a fight. We need him representing Alabama in the Senate."
AIR FORCE BRANCH CHAIR
"Bradley Byrne has always been a friend to Veterans and a supporter of our many Alabama national defense interests," Colonel (Ret., USAF) Ken Tatum from Montgomery said. "Bradley has shown his commitment to making sure our veterans and servicemen and women receive the benefits and support that they deserve. He will make an outstanding U.S. Senator."
COAST GUARD BRANCH CHAIR
"I've had the opportunity to work with Bradley Byrne over the years, and he is exactly the type of person we need representing us," Captain Duke Walker from Mobile said. "Bradley understands the issues facing our state and our country, and he knows how to get the job done."
NORTH ALABAMA STEERING COMMITTEE
Sergeant Rusty Robbins, Marine Corps, Tuscumbia
Lieutenant Colonel James "Jim" Terrell, Army, Huntsville
Sergeant John Kane, Army, Hunstville
Petty Officer Second Class Murlin McRee, Navy, Huntsville
Sergeant Mike Ball, Marine Corps, Madison
Colonel Charles Orr, Air Force, Huntsville
CENTRAL ALABAMA STEERING COMMITTEE
Sergeant David Hogan, Air Force, Leeds
Private Carolyn Griffin, Army, Auburn
Sergeant Chuck Moore, Marine Corps, Wetumpka
Airman First Class, Steve Buchanan, Air Force, Brierfield
Sergeant Mason Dyess, Marine Corps, Tuscaloosa
Sergeant Johnny Baker, Marine Corps, Leesburg
SOUTH ALABAMA STEERING COMMITTEE
Captain Pete Riehm, Navy, Mobile
Dr. Barry Booth, Navy, Daphne
Sergeant A.B. Grantham, Marine Corps, Mobile
Colonel Sid Vogel, Army, Fairhope
Corporal Bryan Dewberry, Marine Corps, Mobile
Gunnery Sergeant Shag LaPrade, Marine Corps, Enterprise
More and more Veterans are joining the coalition each day, and individuals can sign up to join the coalition at BradleyByrne.com/Veterans
Print this piece
Sanders campaign seeking Bernie Victory Captains in Alabama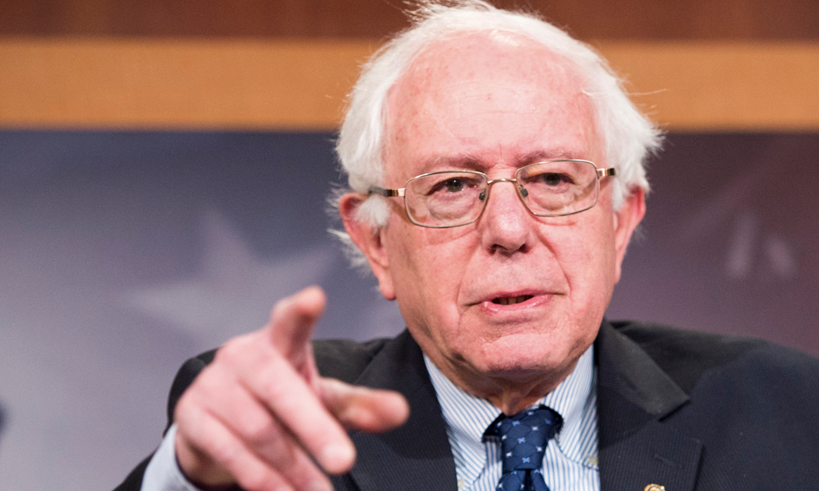 Saturday the Bernie Sanders for President campaign announced that they are seeking Bernie Victory Captains in Alabama who will host at least one Bernie event every week between now and the Alabama presidential primary on March 3.
"As a Bernie Victory Captain, you will host voter contact events like phone banks and Bernie Journeys to the states that vote before us that are vital to securing support for Bernie and our movement," the Sanders campaign wrote in recruiting emails. "You will be working with world-class organizers and dedicated supporters across the country."
"Voting for the Democratic nominee who will take on Trump is well underway," the campaign continued. "We won Iowa and New Hampshire, and mail-in and early voting ballots are being cast across the country. Before we know it, it will be your state's turn to vote! So we're looking for supporters in Alabama to join our Bernie Victory Captain program. Bernie Victory Captains are supporters who can commit to hosting one event a week between now and the Alabama primary."
Bernie Victory Captains are leading teams of people canvassing neighborhoods. They also played important roles in Sanders' win in New Hampshire and close second place finish in Iowa. Sanders had more votes in Iowa than South Bend Mayor Pete Buttigieg; but the Iowa Democratic Party ruled that because Buttigieg won more caucuses that he was the winner of Iowa and not Sanders.
"A volunteer I hosted on a Bernie Journey to New Hampshire this weekend just emailed to tell me she wouldn't have volunteered if she didn't see the event near her. Heartwarming," on Bernie Victory Captain wrote.
"Conquered my fear of canvassing. Hosted my third canvass yesterday and it went GREAT!!" another wrote.
Sanders is a U.S. Senator from Vermont. Though Sanders is an independent and a self-proclaimed socialist he caucuses with Senate Democrats.
The pro-Bernie group: Our Revolution wrote in an email: "The corporate media and the billionaire class have escalated their propaganda against Bernie and our movement."
"Chris Matthews had a near hysterical breakdown on MSNBC about being "executed" in Central Park if Bernie is elected," the group continued. "The former head of Goldman Sachs said that Bernie would "ruin" the American economy. MSNBC pretended that Buttigieg, Klobuchar, and Biden are one candidate to justify not admitting that Bernie is the frontrunner in the presidential primary race."
"As our vision of a just government that represents working people continues to gain momentum, their attacks will only become more vicious," the group continued. "Our Revolution is organizing all over America to support Bernie and a wave of progressive candidates who share our values. Rush a donation now to help us fight back against increasingly desperate corporate propaganda and organize to win in Nevada and all over the country!"
Former Vice President Joe Biden (D) had appeared to be the Democratic frontrunner; but his campaign was rocked by disappointing finishes in both Iowa and New Hampshire. Biden has been stung by GOP criticism that his son Hunter Biden profited from lucrative overseas deal in Ukraine and China off of Biden's tenure as Vice President.
Former New York City Mayor billionaire Michael Bloomberg has assembled a large campaign apparatus that includes hundreds of the Democratic Party's top operatives and strategists. He has spent more than $350 million of his own fortune into a months-long national advertising campaign that has lifted him in the polls as Biden has struggled in the early contests that Bloomberg ignored.
Bloomberg needs one more national poll sanctioned by the Democratic Party to show that he has ten percent support or more for him to participate in the next Democratic debate on Wednesday in Los Vegas. Sanders, Buttigieg, Biden, and U.S. Senators Amy Klobuchar (Minnesota) and Elizabeth Warren (Massachusetts) have already qualified to be on the debate stage.
Congresswoman Terri A Sewell, D-Selma, and U.S. Senator Doug Jones (D) have both endorsed VP Biden. The Alabama Democratic Conference and its leader Alabama Democratic Party Vice Chair for Minority Affairs Joe Reed has endorsed Bloomberg.
The Alabama Democratic Presidential primary will be on March 3.
People in states like California and South Carolina with early voting are already casting their ballots.
Original reporting by the Hill contributed to this report.
Print this piece