BCA names Kellie Hope as Director of Regional Affairs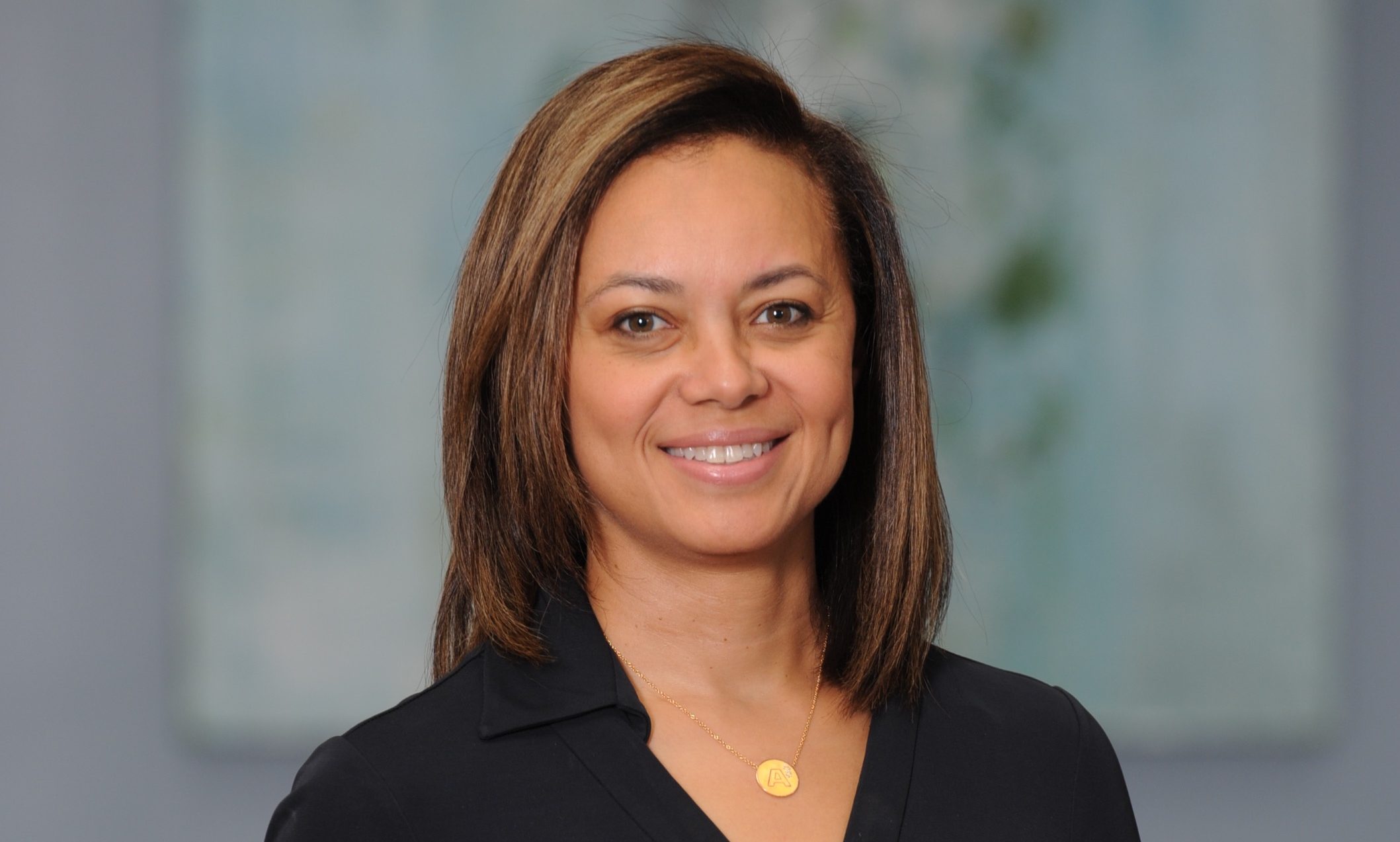 The Business Council of Alabama today announced Kellie Hope has been named Director of Regional Affairs. Her primary focus will be to better serve its membership in south Alabama. Her responsibilities will span from membership services to governmental affairs and will include creating opportunities for elected officials to learn more about the unique needs of the business community in this region of the state. She will also be working closely with chambers of commerce in south Alabama.
"Kellie Hope is well known and well respected in the Mobile business community, and we are proud to have her join our team," said BCA President and CEO Katie Boyd Britt. "Her knowledge and relationships position her to be invaluable to BCA members in south Alabama and to help grow and serve our membership in this region of the state. This new position will give us the opportunity to provide boots on the ground while at the same time prioritizing membership services on a more local level."
"I am grateful for this opportunity," said Hope. "I look forward to wearing the BCA jersey and being the consummate team player and a champion for BCA's mission to further develop, empower and support the business community of south Alabama.  I am honored by Katie's friendship and her trust, and I am equally honored by the trust and approval of the BCA leadership."
Hope joined the Mobile Area Chamber of Commerce in 2017 as vice president of community and governmental affairs. Prior to the Chamber, she served as external affairs manager for Southern Light (now Uniti Fiber), developing local government relations across the Gulf Coast. She was responsible for legislative and regulatory issues impacting the fiber company in Alabama, Florida, Louisiana and Mississippi.
Additionally, Hope has 10-plus years' experience in the health care sector, including director of community services and communications for Tulane University Hospital; administrator and mental health coordinator for Cooper Green Mercy Hospital in Birmingham; and owner of the Louisiana Health and Wellness Group in Houma, La., providing a partial hospitalization program for mentally ill adults.
Hope earned a bachelor's degree in accounting and a Master of Social Work from Tulane University.  She is a graduate of Leadership Mobile in 2015 and Leadership Alabama in 2017, and currently, she serves on the boards of directors of Goodwill Easter Seals of the Gulf Coast, Dumas Wesley Community Center, and Downtown Parks Conservancy. 
Hope officially joins the BCA on November 12 and will be based in Mobile.
The Business Council of Alabama is a non-partisan, statewide business association representing the interests and concerns of nearly 1 million working Alabamians through its member companies and its partnership with the Chamber of Commerce Association of Alabama.
Print this piece
Sen. Doug Jones: COVID-19 relief should not be a partisan issue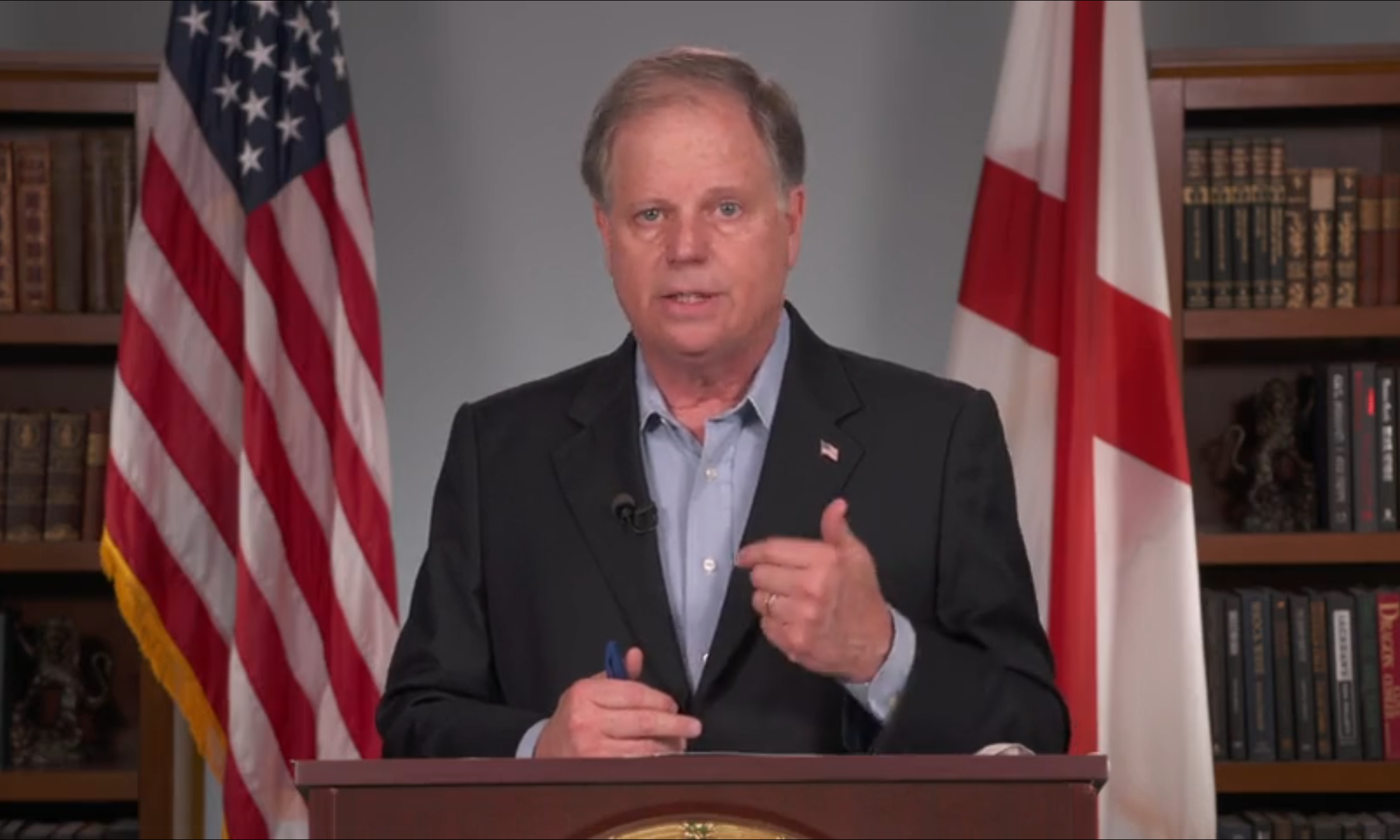 Sen. Doug Jones, D-Alabama, said Friday during a live-streamed press conference that the Senate should begin debating the next COVID-19 relief package, and Republicans in Congress should stop playing partisan politics with urgently needed COVID-19 relief.
"That bill is not perfect at all. There are a number of things in there that I don't think will be in a final bill," Jones said of the House's $3 trillion HEROES Act. "It's not perfect, but it is something to start talking about. It is a shame that Senate Republicans have made this into a partisan issue, trying to say that this was some kind of Democratic 'wish list.' It is not."
The $3 trillion relief package includes nearly $1 trillion in aid to struggling state and local governments and another round of $1,200 payments to individual taxpayers and up to $6,000 per family.
The bill, which passed the House last week along partisan lines, appropriates billions for COVID-19 testing and contact-tracing and provides money for hazard pay for essential workers, among many other provisions its 1,800 pages.
"It is a wish list for cities and counties, which we've been talking about," Jones said. "The first line essential workers that have been there that we don't need to lose — so much of our workforces in city and county governments. It's a wish list for the CDC and the NIH to continue funding for research, not just for a vaccine, but for therapeutics for how to treat this virus until we get that vaccine. It's a wish list for businesses."
The Paycheck Protection Program, which provides loans and grants to small businesses and nonprofit organizations, would also get additional funding in the new relief bill.
Jones has called for a plan to give small businesses another round of help in paying employees by using payroll processors instead of banks, which have, at times, been slow in delivering aid to businesses and have prioritized clients with whom the banks had a pre-existing relationship.
Jones urged lawmakers to consider using payroll companies rather than banks when the first installment of the Payroll Protection Program was taking shape.
The House's HEROES Act also includes provisions that clarify PPP provisions for small businesses and would ensure that PPP funding can reach underserved communities and nonprofits. It adds $10 billion for emergency grants through the Economic Injury Disaster Loan Program.
"It has a form of the program that we have — not as scaled up as much as I would lie, but it's got a program that will help keep businesses operating and their payroll operating as a supplement, an add on to the Payroll Protection Program," Jones said. "So it's a wish list, really, for the American people. It's just a shame that it has been politicized as partisan, because it should not. None of this should be partisan."
President Donald Trump has threatened to veto the House-passed legislation were the Senate to pass it, and House and Senate Republicans have decried the legislation as too expansive.
Republican members of Alabama's congressional delegation have called it Speaker Nancy Pelosi's "wish list" and U.S. Rep. Mo Brooks called it "socialist."
The 1,800-page bill also includes $175 billion in housing support, student loan forgiveness and a new employee retention tax credit.
Republicans have particularly opposed provisions in the bill that would require all voters to be able to vote by mail beginning in November and another that would temporarily repeal a provision of the 2017 Republican tax law that limited federal deductions for state and local taxes.
Trump has also opposed a provision in the bill that would provide $25 billion for the U.S. Postal Service, which has struggled amid the COVID-19 crisis and could become insolvent without support.
The HEROES Act was declared by some as "dead on arrival" in the Republican-controlled Senate. Senate Majority Leader Mitch McConnell, R-Kentucky, has so far refused to take up the bill. Senators returned back to their home states this week until early June.
"The goal when we get back is maybe … enough talks will be going on, that we can pass some legislation in a bipartisan way," Jones said. "Because there is an urgency."
Jones said he didn't believe the bill would pass as it is currently written, and that he doesn't know what the final version would look like, but "we need to be talking about it. It's a starting point," he said.
The legislation also provides $75 billion for COVID-19 testing and contact tracing, which public health experts say are essential for reopening the economy safely and avoiding a second wave of the virus in the fall.
On Thursday, Gov. Kay Ivey loosened more of the state's "safer-at-home" restrictions, allowing entertainment venues to reopen Friday and sports to resume by mid-June.
Jones urged Alabamians to continue adhering to social-distancing guidelines, to listen to public health officials and to wear masks. He said reopening the economy and preserving public health don't have to be at odds.
"I think the governor has done as great a job as she could to try to be very strategic, to be thoughtful on how to do this," Jones said. "Unfortunately, I also believe that a lot of people in Alabama are only hearing part of her message. They're only hearing the message that you can go to church, you can go to the theater, you can go out to eat, and they're not listening as much to the messages about personal responsibility."
Print this piece