Report: Alabama children's wellness making slight gains, but racial disparities remain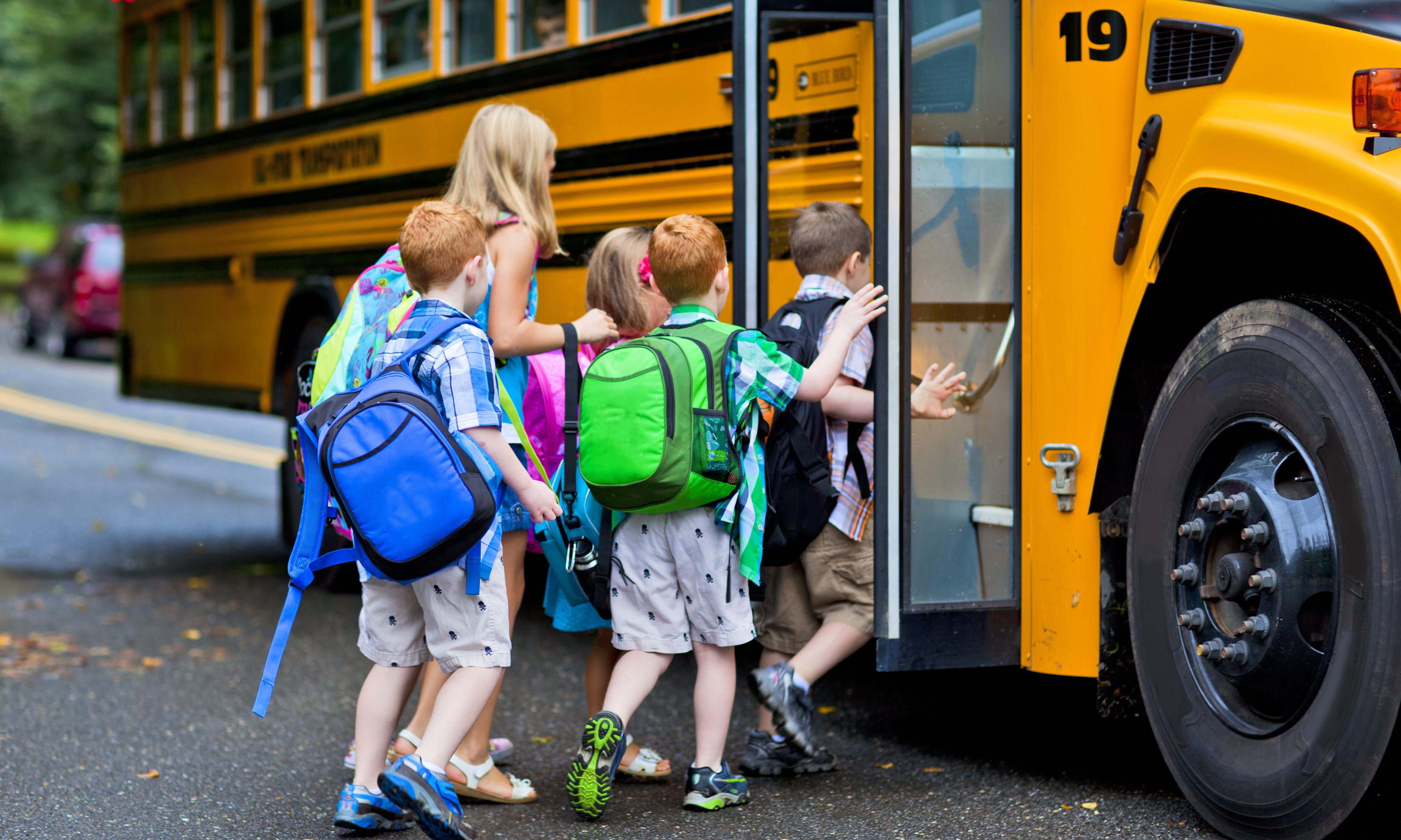 Children in Alabama are faring slightly better than they were last year across several wellness indicators, but almost 300,000 Alabama children, 26 percent, still live in poverty, and racial disparities remain across every key wellness indicator. 
According to the 2019 Alabama Kids Count released publicly on Tuesday the state's infant mortality rate is at an all-time low, and the percent of births to teens has dropped, but other key indicators – low birth weight and the number of women receiving adequate prenatal care – remain largely unchanged. The report is released annually by Voices for Alabama's Children, a nonprofit children's advocacy group. 
Angela Thomas, communications manager for Voices for Alabama's Children told APR on Tuesday that the state's child population is decreasing as it's simultaneously becoming more racially diverse. 
Children under the age of 20 make up 24.9 percent of Alabama's overall population, down from 28.2 percent in 2000. White children under the age of 20 made up approximately 63 percent of the state's population in 2000, and 57.8 percent in 2018. 
Alabama's population of hispanic children has seen the largest growth, increasing from 2.2 percent in 2000 to 7.7 percent in 2018, but the state's ability to care for children of color continues to fall short. 
"We are still seeing significant disparities exist between white children and children of color," Thomas said. "children of color have that disparity in every single domain that we study in the data book." 
The report notes that the state's infant mortality rate was at an all-time low in  2017, when Alabama's infant mortality rate was 7.4 per 1,000 live births, down from 9.1 percent in 2016, but the black infant mortality rate remains the highest, despite declining from 15.1 per 1,000 in 2016 to 11.3 in 2017. 
"African American babies are double in this indicator than their white peers. They're actually double every single race group, including hispanic, in infant mortality, Thomas said. 
For the first time last year the report also tracked school suspensions by race, and discovered that black children are suspended almost three times as often as their white counterparts. 
"Suspension represents a major interruption in the educational routine of students, and often has a lasting impact on students' academic and behavioral performance and achievement," the report states. 
Thomas said Voices continues to encourage lawmakers and advocates to push for policies and practices that will address the racial disparities found in the latest figures, but that the fixes won't be simple. 
"Not one specific thing is going to fix all of these things, and it's definitely not going to fix them overnight, but a combination of all of us working together and a combination of policies working together can definitely make an impact," Thomas said. 
This year's report is the last before the 2020 U.S. Census, so advocates are urging full participation to ensure the state's most vulnerable children receive the help they'll need. 
That census data is invaluable to Voices, which uses it to track the wellbeing of the state's children, and the data is used by numerous state agencies to set budgets. If children are undercounted the support programs that help them go underfunded. 
Children living in poverty in the state are the most likely to be undercounted in the census, Thomas said, partially because of the dynamic family structures.  
Alabama ranks fourth highest in the nation for children who live with grandparents, tying with New Mexico at 13.9 percent, according to Partnership for America's Children. Thomas said many grandparents may not list those children in the census application. 
In the 2010 census more than 17,000 Alabama children under the age of five went uncounted, according to Voices. 
"It is absolutely critical for our state's youngest citizens that Alabama achieve maximum participation in the 2020 Census," said Gov. Kay Ivey's spokeswoman, Gina Maiola, in a message to APR on Tuesday. "From the beginning, Governor Ivey has stressed the impact this would have on healthcare, infrastructure, education, and many other additional resources we depend upon from the federal government." 
Maiola wrote that Ivey is "highly aware that children, especially those between the ages 0-5, are among the largest underrepresented groups in the census" and that she's working to engage everyone in the state to achieve maximum participation in the 2020 census. 
Other notable findings in the 2019 report are: 
Children with indications of abuse or neglect increased from the rate of 10.2 per 1,000 in 2017 to 11.4 per 1,000 children in 2018, when more than 12,000 children were involved in reports of abuse or neglect that year. 

In 2017, there were 164 preventable deaths for teens aged 15-19 years old, which is an approximate 20 percent decrease from the previous year.

Births to teens aged 15-17 years old decreased by more than 60 percent since 2017.
Governor announces $200 million "Revive Plus" small business grant program
Revive Plus is the second wave of funding for organizations with 50 or fewer employees and will award grants of up to $20,000 for expenses.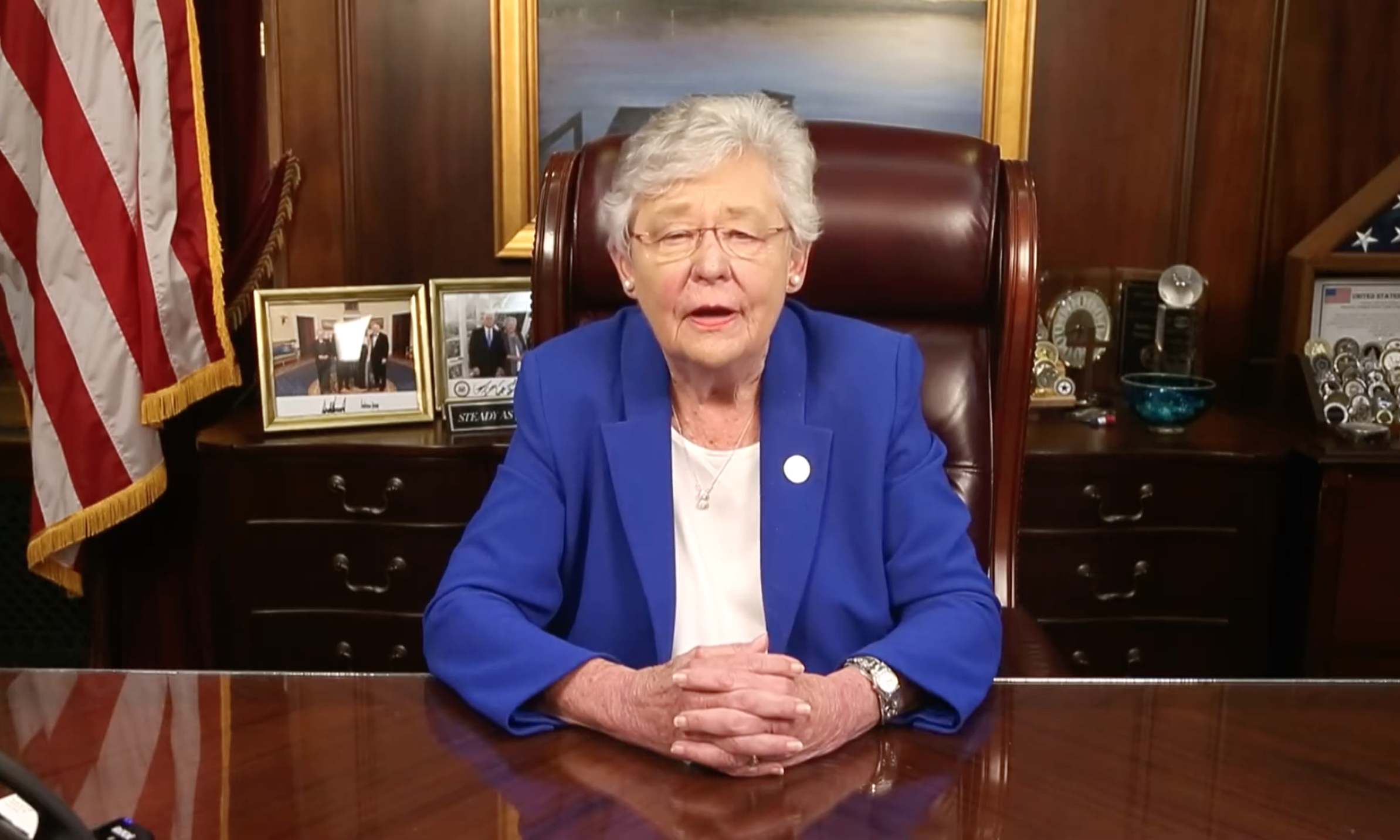 Gov. Kay Ivey on Wednesday announced Revive Plus, a $200 million grant program to support small businesses, non-profits and faith-based organizations in Alabama that have been impacted by COVID-19. Revive Plus is the second wave of funding for these organizations with 50 or fewer employees and will award grants of up to $20,000 for expenses they have incurred due to operational interruptions caused by the pandemic and related business closures.
"As the state has rolled out over $1 billion of the CARES Act monies to the individuals and businesses affected by COVID-19, it became evident the group most overwhelmingly hurt during the pandemic were the small 'mom and pop' shops," Ivey said. "A second round of assistance through Revive Plus will ensure that the small business owners who have borne the brunt of the downed economy can be made as whole as possible. As we head into the holiday season, my hope is that this will be welcome news for our businesses and help ease their burdens from what has been a very hard year."
Entities may receive up to $20,000 to reimburse qualifying expenses if they have not received federal assistance for the corresponding item they are claiming with the state of Alabama. The Revive Plus grant is in addition to any state of Alabama Coronavirus Relief Fund grant previously received, including the Revive Alabama Small Business, Non-Profit, Faith-Based, and Health Care Provider grants. There is no set cap on the number of entities that may be awarded a Revive Plus Grant. Grants will be awarded to qualifying applicants on a first-come, first-served basis until the funds are exhausted.
"The Revive Plus program is much needed in our small business economy," said Senate General Fund Chairman Greg Albritton, R-Atmore. "I commend Governor Ivey for taking this action, recapturing unspent dollars and using a proven program to bring economic relief to our small business owners."
Alabama received approximately $1.9 billion of CARES Act funding to respond to and mitigate the coronavirus pandemic. Alabama Act 2020-199 initially designated up to $300 million of the Coronavirus Relief Fund for individuals, businesses, non-profit and faith-based organizations directly impacted by the coronavirus pandemic. After the initial $100 million for small business that was reimbursed starting in July 2020, legislative leadership approved a second round of $200 million from allocations made to reimburse state government and from other grant programs that have ended with the full allocation unspent.
"This second round of funding for Alabama entities will provide much needed resources for our state's economy," said Senate Minority Leader Bobby Singleton, D-Greensboro. "I appreciate the governor and the Finance Department's work to ensure we utilize these funds to the benefit of our citizens."
Entities may access grant information and the grant application through the Coronavirus Relief Fund website. The application period for the Revive Plus Grant Program will open at noon, Nov. 23, 2020 and run through noon, Dec. 4, 2020.
"This is welcome news for small businesses, non-profits and faith-based organizations that are continuing to feel the adverse effects of the Covid-19 virus," said House General Fund Chairman Steve Clouse, R-Ozark. "Time is of the essence and I urge all qualified entities to apply as soon as possible beginning Monday, November 23rd."
A coalition of the Business Council of Alabama, the National Federation of Independent Business of Alabama (NFIB Alabama) and the Alabama Restaurant Association worked closely with the governor's office to revisit the grant program after the initial round of Revive Alabama reached the $100 million cap.
"Businesses throughout the state are working diligently to keep their employees and customers safe, all while ensuring commerce throughout Alabama continues to move," said Business Council of Alabama President and CEO Katie Britt. "Revive Plus will be essential in giving Alabama businesses access to the necessary and needed funding to keep their doors open and keep hard working Alabamians employed. Our broad coalition of businesses, associations and chambers commend Governor Ivey and her administration for putting these critical funds into the hands of businesses who need it most."
Qualifying entities must have been in business March 1, 2020, are currently in business and have a valid W-9 to apply for a Revive Plus Grant.