Alabama Republicans continue to denounce impeachment as a "sham"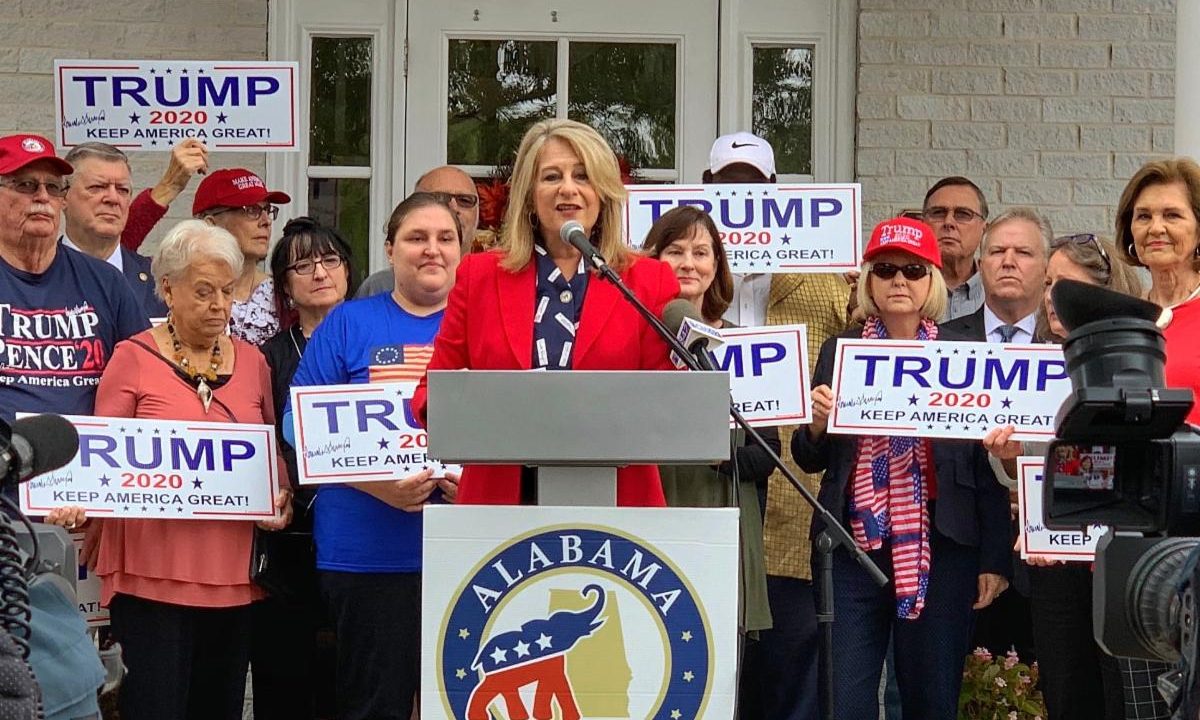 Wednesday, formal public impeachment hearings against President Donald J. Trump (R) were held. Alabama Republicans continued to denounce the impeachment inquiry as a "sham" and a "circus."
Alabama Republican Party Chairman Terry Lathan said that Democrats planned to impeach Trump from the moment that he was elected.
"Today the Democrats continued to show their irresponsible focus on impeaching President Trump at all costs – something they have been wanting to do since the day he was sworn in," Lathan said. "Minutes after President Trump took his oath of office on January 20, 2017, the Washington Post headlines proclaimed 'The campaign to impeach President Trump has begun'. Instead of focusing on the issues that matter most to Americans – like passing a budget before we are forced to have another government shutdown – the Democrats are continuing with their partisan impeachment stunts. The majority of Alabamians continue to support President Trump as he works to Keep America Great. American citizens see through this sham for what it is."
Republican candidate for Congress and former Alabama state Senator Bill Hightower expressed similar views in a statement in response to Wednesday's impeachment hearing in the House of Representatives.
"Nancy Pelosi and Adam Schiff's circus was on full display today and it is clear that Congress needs a strong dose of south Alabama values," Hightower said. "The Democrats are more concerned with impeaching the President than doing the job the people elected them to do. I hear from voters each and every day their concerns about jobs, rebuilding the military, and strengthening our trade agreements by passing the USMCA. I am running for Congress to get the job done for the people of the 1st congressional district, to be an ally to President Trump, and to fight back against the radical leftists that have hijacked Congress."
"Less than 24 hours after President Trump was inaugurated, the Democrats have been obsessed with impeachment," Congressman Bradley Byrne (R-Montrose) said on social media. "They know their radical policies will can't win so they're laser-focused on overturning the results of the 2016 presidential election. SHAM!"
Rep. Byrne is a candidate for the U.S. Senate seat currently held by Doug Jones (D).
"As the sham impeachment inquiry against President Trump continues today, remember these important points," Congressman Gary Palmer (R-Hoover) said. "This process has never been about justice, but about doing whatever it takes to unseat the President, regardless of actual facts."
Palmer's four "facts" are: the transcript of the phone call was released and it showed no discussion of military aid or conditionality; both Pres. Trump and Pres. Zelensky have said there was on pressure; Ukraine did not know that the aid had not been released at the time of the call; and the aid was released and Ukraine did not have to take any action for it to be released.
"This isn't about the truth or facts," Byrne said. "This whole impeachment sham is about destroying President Trump. I'm going to keep fighting back because the American people are sick of these political games."
A second day of televised impeachment hearings will be held today.
Print this piece
Doug Jones praises end of state Democratic Party lawsuit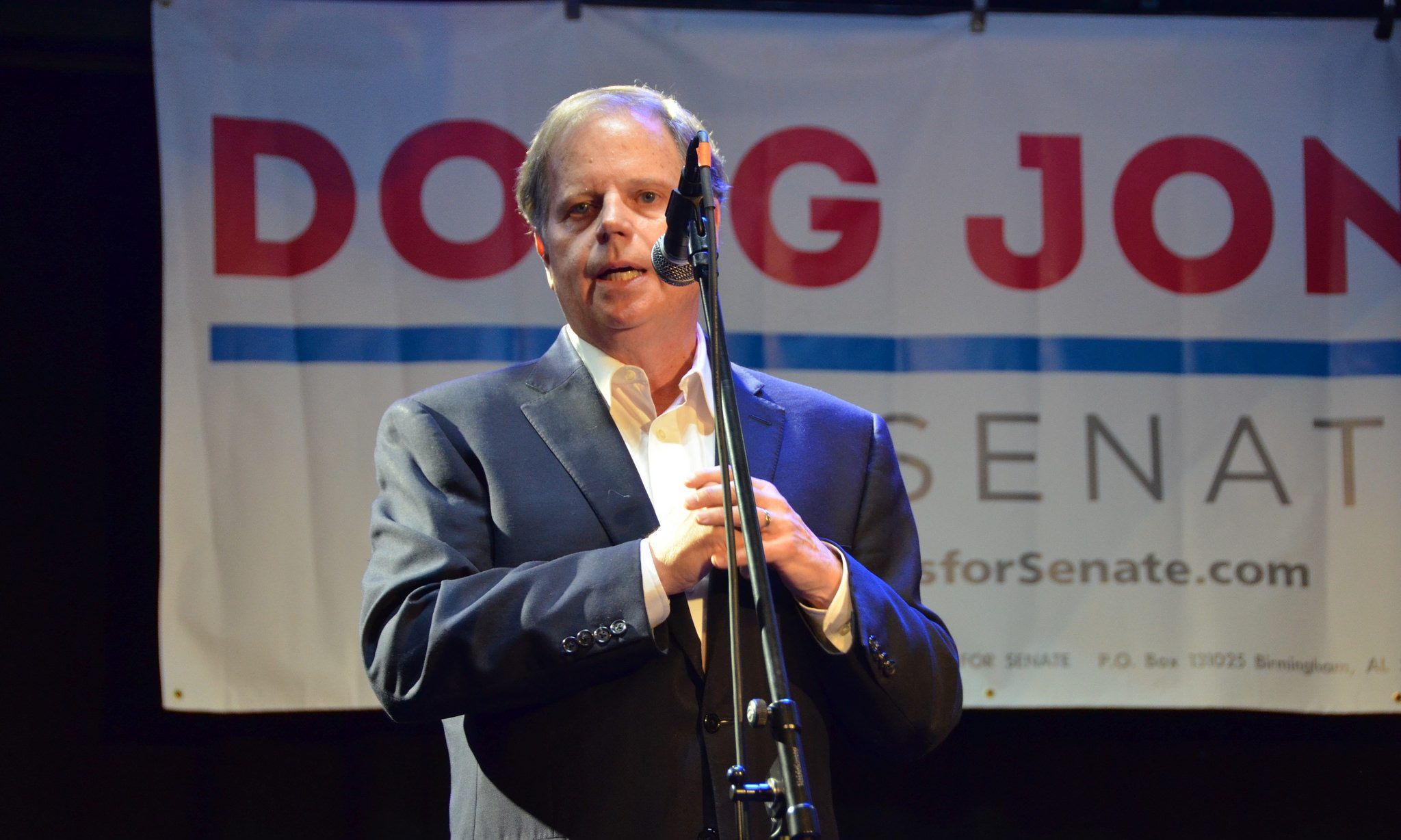 U.S. Senator Doug Jones, D-Alabama, on Thursday applauded the end of a lawsuit over control of the state Democratic party. 
Montgomery County Circuit Judge Greg Griffin on Thursday dismissed a lawsuit filed by former Alabama Democratic Party chairwoman Nancy Worley, which means that state Rep. Chris England, who was picked to lead the state Democratic party by a reform group championed by Jones, is the party's chair. 
"This is a great day for Alabama and her Democratic Party. Throughout much of last year, countless Democrats in our state worked to create a more open and diverse state party, while recognizing and being true to the crucial and historic role held by African-American voters," Jones said in a statement Thursday.
"The by-laws of the Alabama Democratic Party now reflect the growing diversity in our state — including representation for Hispanic voters, Native American voters, Asian voters, voters with disabilities and voters from the LGBTQ community. And most importantly, the Alabama Democratic Party has dramatically increased leadership opportunities for young voters. Around 70 new caucus members were added to the state party Executive Committee last year—many of them young people from diverse backgrounds throughout the state. I'm proud to continue to work alongside a more unified, diverse and inclusive state party. 
"With the dismissal of this lawsuit, it is time that all who have been involved in this challenge, resolution, and expansion of the Democratic Party come together for a common good. Our state benefits from the ideas and engagement of a competitive two-party system. We have now demonstrated that we have the ability to be inclusive within our own party while working to expand the number and experiences of people who play a role in moving it forward.  
"Chairman Chris England and First Vice Chair Patricia Todd have my complete support and I call on Democrats throughout the state to unite behind them as we move forward in modernizing, re-invigorating, and expanding the Alabama Democratic Party.," Jones said.
Print this piece