Rogers: Impeachment inquiry is "another dead-end witch hunt"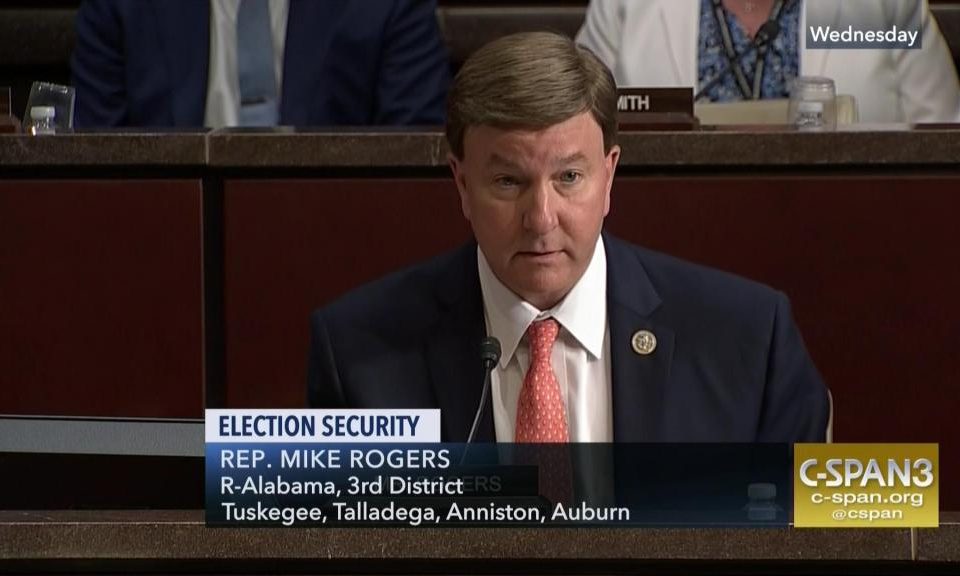 Wednesday, Congressman Mike Rogers, R-Saks, said, "We all know what the impeachment hoax is all about. It us about overturning the 2016 election."
"What a waste of time. Any and all work on behalf of the American people has come to a screeching halt as House Democrats continue their push their impeachment hoax," Rogers said. "After holding secret meetings behind closed doors, that all Americans and most Members of Congress were denied entry, Democrats are set to hold public hearings."
"Chairman Adam Schiff, who is running the show for Nancy Pelosi, has demonstrated time and again that he has a hard time with truth, fairness and openness when it comes to a transparent hearing," Rogers continued. "So far, the only information leaked from House Democrats to the Fake News media outlets are partial versions of hearsay that help them control the narrative."
"We all know what this impeachment hoax is all about," Rogers stated. "It is about overturning the 2016 election. As soon as Donald Trump was elected President of the United States, Democrats started calls for impeachment over nothing more than they were unwilling to accept that Hillary Clinton lost. Even as our country has dealt with the most recent impeachment sham, Nancy Pelosi called for the impeachment inquiry a day before the transcript between Trump and Zelensky was released. How did she even know what they said?"
"House Democrats have accomplished nothing for the American people. In fact, they've issued more subpoenas than passed laws," Rogers added. "Congress has yet to pass the USMCA which would be great for Alabama, Congress has yet to lower prescription drug costs which would also be great for folks across our state and Congress has yet to fund our military and take care of those who protect our freedoms."
"As this dog and pony show goes on without merit, I hope the American people can see that another dead-end witch hunt won't change the outcome of the election and won't help our country," Rogers concluded. "Shame on House Democrats. I will continue to proudly stand with President Trump."
At Wednesday's first public impeachment hearing Republican Congressman Devin Nunes (California) said, "Anyone familiar with the Democrats' scorched-earth war against President Trump would not be surprised to see all the typical signs that this is just a carefully orchestrated media smear campaign."
Nunes cited as examples: that 'The witnesses deemed suitable for television by the Democrats were put through a closed-door audition process in a cult-like atmosphere in the basement of the Capitol, where the Democrats conducted secret depositions, released a flood of misleading and one-sided leaks, and later selectively released transcripts in a highly staged manner:" "The Democrats repeatedly redacted from the transcripts the name of Alexandra Chalupa, a contractor for the Democratic National Committee who worked with Ukrainian officials to collect dirt on the Trump campaign, which she provided to the DNC and the Hillary Clinton campaign;" "The Democrats rejected most of the Republicans' witness requests, resulting in a horrifically one-sided process where crucial witnesses are denied a platform if their testimony doesn't support the Democrats' absurd accusations;" "The whistleblower was acknowledged to have a bias against President Trump;" "At a prior hearing, Democrats on this committee read out a purely fictitious rendition of the President's phone call with President Zelensky;" "And most egregiously, the staff of Democrats on this committee had direct discussions with the whistleblower before his or her complaint was submitted to the Inspector General, and Republicans cannot get a full account of these contacts."
Chairman Schiff laid out the case for impeachment in his opening statement.
"The questions presented by this impeachment inquiry are whether President Trump sought to exploit that ally's vulnerability and invite Ukraine's interference in our elections? Whether President Trump sought to condition official acts, such as a White House meeting or U.S. military assistance, on Ukraine's willingness to assist with two political investigations that would help his reelection campaign? And if President Trump did either, whether such an abuse of his power is compatible with the office of the presidency?" Schiff said. "The matter is as simple, and as terrible as that. Our answer to these questions will affect not only the future of this presidency, but the future of the presidency itself, and what kind of conduct or misconduct the American people may come to expect from their Commander-in-Chief."
Congressman Mike Rogers is in his ninth term representing Alabama's Third Congressional District.
Print this piece
Doug Jones praises end of state Democratic Party lawsuit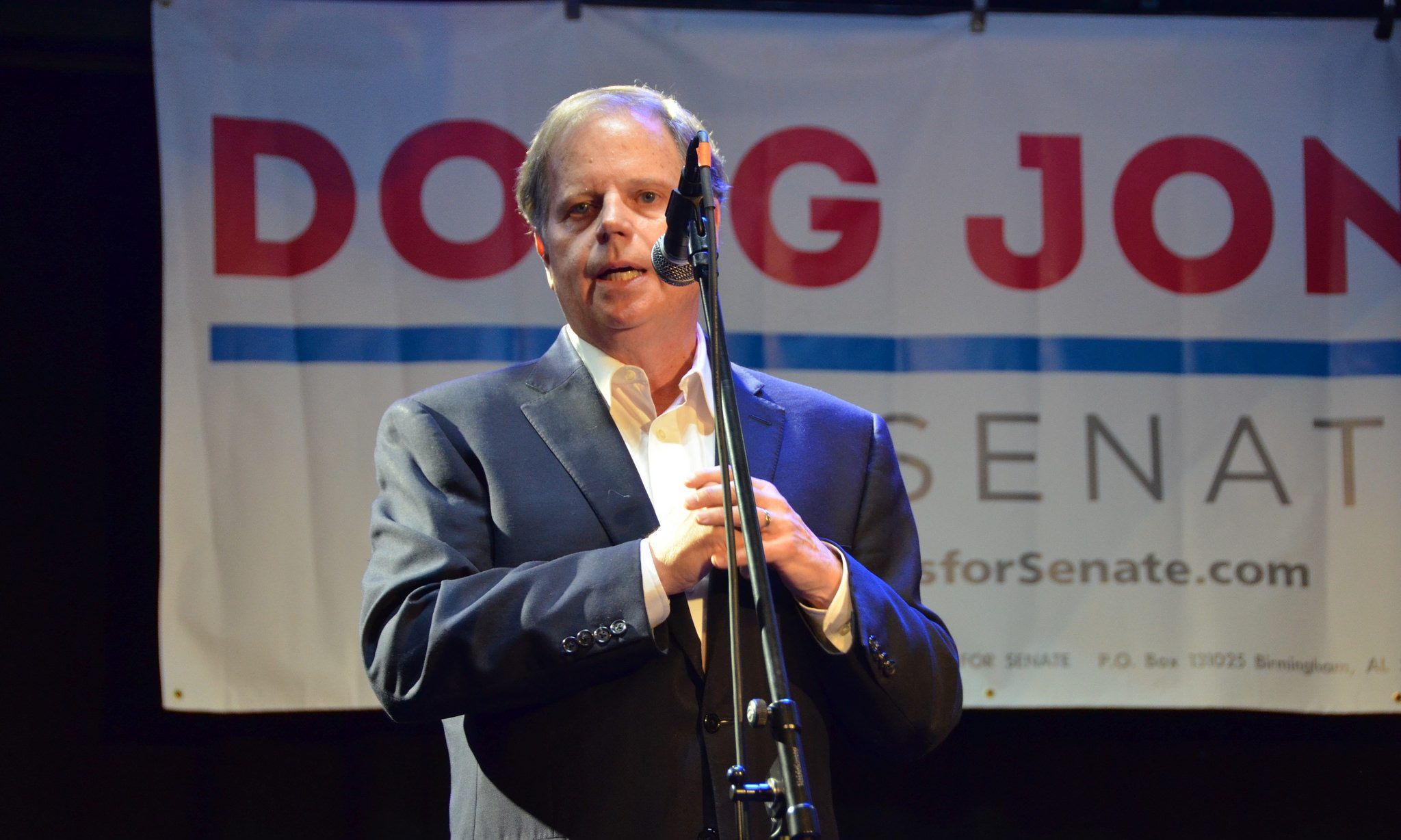 U.S. Senator Doug Jones, D-Alabama, on Thursday applauded the end of a lawsuit over control of the state Democratic party. 
Montgomery County Circuit Judge Greg Griffin on Thursday dismissed a lawsuit filed by former Alabama Democratic Party chairwoman Nancy Worley, which means that state Rep. Chris England, who was picked to lead the state Democratic party by a reform group championed by Jones, is the party's chair. 
"This is a great day for Alabama and her Democratic Party. Throughout much of last year, countless Democrats in our state worked to create a more open and diverse state party, while recognizing and being true to the crucial and historic role held by African-American voters," Jones said in a statement Thursday.
"The by-laws of the Alabama Democratic Party now reflect the growing diversity in our state — including representation for Hispanic voters, Native American voters, Asian voters, voters with disabilities and voters from the LGBTQ community. And most importantly, the Alabama Democratic Party has dramatically increased leadership opportunities for young voters. Around 70 new caucus members were added to the state party Executive Committee last year—many of them young people from diverse backgrounds throughout the state. I'm proud to continue to work alongside a more unified, diverse and inclusive state party. 
"With the dismissal of this lawsuit, it is time that all who have been involved in this challenge, resolution, and expansion of the Democratic Party come together for a common good. Our state benefits from the ideas and engagement of a competitive two-party system. We have now demonstrated that we have the ability to be inclusive within our own party while working to expand the number and experiences of people who play a role in moving it forward.  
"Chairman Chris England and First Vice Chair Patricia Todd have my complete support and I call on Democrats throughout the state to unite behind them as we move forward in modernizing, re-invigorating, and expanding the Alabama Democratic Party.," Jones said.
Print this piece