Shelby announces New Southwest Alabama Regional Airport in Clarke County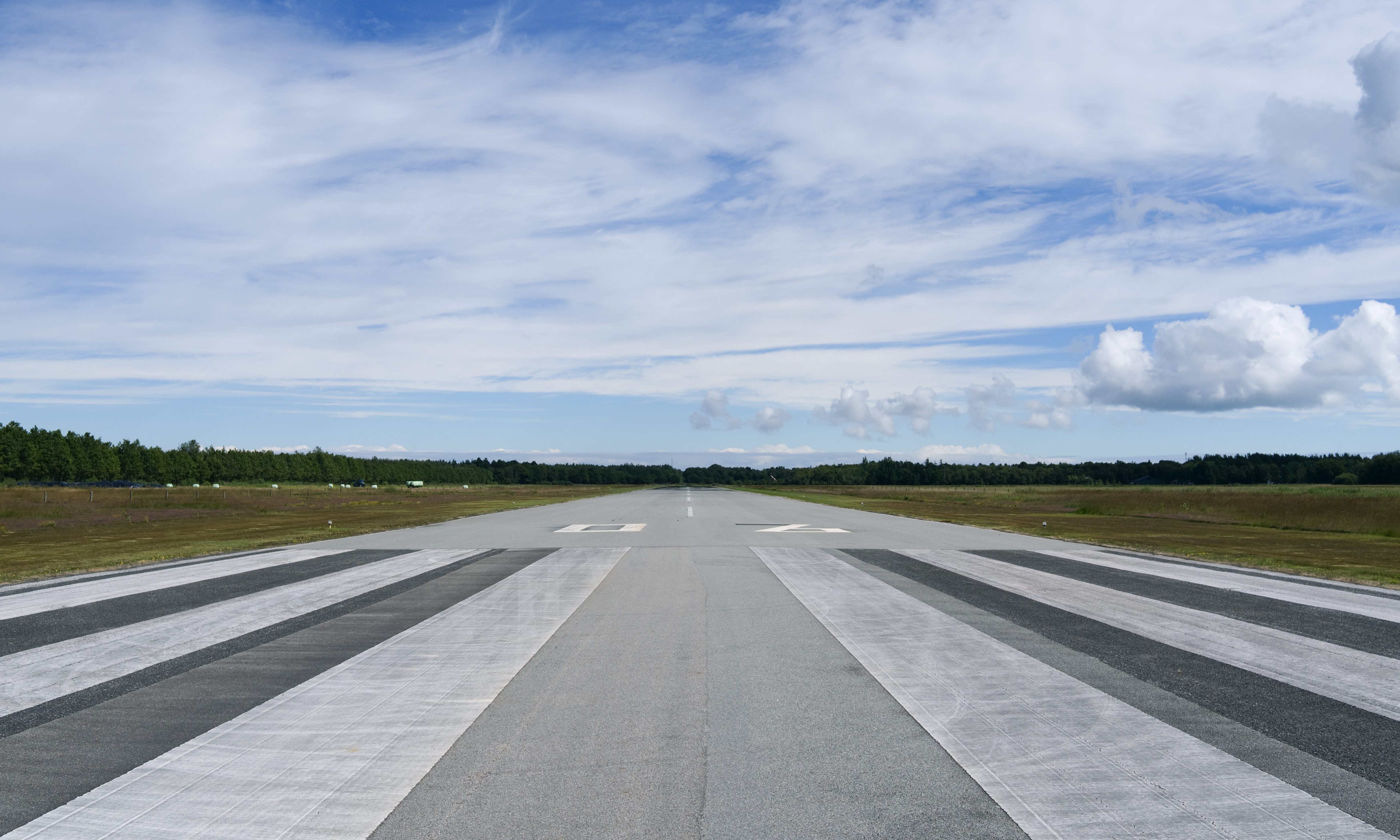 Wednesday, U.S. Senator Richard Shelby (R-Alabama) announced that the Federal Aviation Administration (FAA) has authorized the transition of the current Thomasville Airport in Thomasville, Alabama, into a new regional airport for residents across the southwest region of Alabama. The current local Thomasville airport will officially become the Southwest Alabama Regional Airport.
"The recent growth and economic investment in Thomasville and the surrounding areas have created an ideal environment to host the new Southwest Alabama Regional Airport," said Senator Shelby. "I am grateful for the efforts of Mayor Day, Dr. Eagerton, and Gil Gilmore over the years as we have worked to make this vision possible. I am also proud that the Federal Aviation Administration has recognized the need for this airport, and I am confident this project will contribute to the economic vitality of the region for generations to come."
"North Clarke County is located 60 miles from the closest interstate. The new Southwest Alabama Regional Airport is vital in closing the transportation gap for business and industry in our rural region," said Thomasville Mayor Sheldon Day. "We want to sincerely thank Senator Shelby! He has been a strong advocate of this new airport and has long recognized the need for vital infrastructure in rural areas to accommodate new and expanding industries. We would also like to thank Gov. Ivey and Dr. John Eagerton for their unwavering dedication to seeing the vision for this airport become reality.
"It is always encouraging to see rural areas in our state take bold, giant steps and I congratulate Senator Richard Shelby and Mayor Sheldon Day for their work in getting the Southwest Alabama Regional Airport approved by the FAA," said Alabama Governor Kay Ivey (R). "Projects like this take a long time, a lot of patience and even more persistence. My Administration is totally focused on helping rural Alabama compete whether it is in infrastructure, broadband or economic development, and we've recently seen several major developments come to rural Alabama."
"Special thanks to Senator Shelby and our Federal Delegation for their help," Gov. Ivey added. "As one who grew up in Alabama's Black Belt, helping our rural areas is top priority of mine. I'm especially grateful for the leadership of Dr. John Eagerton, chief of the Aeronautics Bureau, at the Alabama Department of Transportation. John has been working for years to help Alabama's airports and he worked tirelessly on this project as well."
"After 13 years of effort that included a site selection study, feasibility study, justification study and a business case analysis, land acquisition and construction of a proposed new airport in Thomasville, Alabama will soon become a reality thanks to the leadership, confidence and support of Kirk Shaffer, the FAA's Associate Administrator for Airports," said Dr. Eagerton. "It has been especially gratifying to work with Thomasville Mayor Sheldon Day and Mr. Gil Gilmore, Chairman of the Southwest Alabama Regional Airport Authority, to make this airport a reality. I too want to thank Rans Black, the FAA's ADO manager, for his continuing support and guidance as well as the FAA's Southern Region Airports Division Director, Steven Hicks, for his unwavering efforts. And most importantly, the project would not have advanced without the support and effort of Senator Shelby and his staff to gain final FAA approval for the new airport. This has truly been a team effort. The development of the new Thomasville airport is part of a broader state system planning initiative that has the goal of providing the rural regions of Alabama with improved air access by developing regional airport facilities that serve today's business aviation fleet. As part of this goal, the strategy is to locate and invest in regional airports in those communities that serve as business and economic hubs in the rural regions of the state."
The 2005 Alabama Statewide Airport System Plan revealed that Southwest Alabama was underserved in terms of access to aviation infrastructure. As a result, the Alabama Department of Transportation's Aeronautic Bureau worked with FAA and the Southwest Alabama Regional Airport Authority to conduct studies outlining an approach to meet the region's aviation needs. These studies confirmed that the area was underserved and recommended the construction of a new general aviation airport in Clarke County.
Over the past decade, various companies have been or are in the process of investing over $550 million in facilities and infrastructure to support business operations in the Thomasville area. These investments have and will continue to support hundreds of jobs, and these business, as well as their vendors, suppliers, and customers, rely on general aviation aircraft to support their commercial needs. The new regional airport will allow local companies to enhance operations, while also attracting new business to the area.
Senator Richard Shelby is the Chairman of the powerful Senate Appropriations Committee.
Trump Administration invests $462 million to modernize rural water and wastewater infrastructure
President Donald Trump's administration announced Monday that the U.S. Department of Agriculture is investing $462 million to modernize critical drinking water and wastewater infrastructure across rural America.
"Upgrading the infrastructure that delivers safe drinking water and modern wastewater management facilities will improve public health and drive economic development in our small towns and cities," said Deputy Under Secretary for Rural Development Bette Brand. "Under the leadership of President Trump and Agriculture Secretary Perdue, USDA continues to be a strong partner with rural communities, because we know that when rural America thrives, all of America thrives."
USDA announced that it is funding 161 projects through the Water and Waste Disposal Loan and Grant Program. These investments will benefit 467,000 residents across the country. Alabama is one of the states that are slated to receive funding for water and wastewater projects. While it's not yet known which projects are being funded in Alabama, some communities in the Black Belt have had well-documented problems with their sewage and water systems for years.
"Access to clean, safe drinking water is a basic need that is critical for residents in rural areas," economic developer Nicole Jones told APR. "Oftentimes rural communities do not have the tax revenue that urban counterparts have, which makes facility and technology upgrades difficult. Modernized wastewater facilities increase efficiency and safety and are an important component of economic development. We are pleased to see Alabama on the list of beneficiaries for the $462 million dollar investment from the Trump Administration and USDA."
Some examples of projects being funded under Monday's announcement include:
In North Bend, Washington, the Sallal Water Association will use a $6.5 million loan to construct a reservoir, a new headquarters building and a new well. The Association supplies potable water to about 1,700 connections serving approximately 5,000 people throughout its service area, which includes the Wilderness Rim Association. The system currently delivers 190 million gallons of water each year from three wells.
The Sanbornville Precinct in New Hampshire will use a $2.9 million loan and a $695,885 grant to replace outdated water system infrastructure dating from the 1930s. This project will resolve health and sanitary issues by upgrading the source pump house facility and replacing 2.3 miles of failing bituminous-coated steel water mains. These improvements will bring the system into compliance with state and federal Occupational Safety and Health Administration regulations and provide enhanced water quality and reliability for 1,056 residents.
The town of Lawndale, North Carolina will use an $872,000 loan and a $1.5 million grant to provide sanitary sewer service to an area of the town that is currently without sewer service. Many homes in the area depend on individual onsite septic systems which are failing. The proposed project will install approximately 16,785 linear feet of eight-inch gravity sewer line, 60 manholes, 141 cleanouts, service laterals, and make other upgrades to service 141 additional residences. Approximately 600 residents will benefit from the project.
The investments that USDA announced today are being made in Alabama, Arkansas, Arizona, California, Connecticut, Florida, Georgia, Idaho, Illinois, Indiana, Iowa, Kansas, Kentucky, Louisiana, Maine, Maryland, Massachusetts, Michigan, Minnesota, Missouri, Mississippi, Montana, Nebraska, New Hampshire, New Jersey, New Mexico, New York, North Carolina, Ohio, Oklahoma, Oregon, Pennsylvania, Rhode Island, South Carolina, South Dakota, Tennessee, Texas, Utah, Virginia, Vermont, Washington, West Virginia, Wisconsin and Wyoming.
To learn more about investment resources for rural areas, interested parties should contact their USDA Rural Development state office.
USDA Rural Development provides loans and grants to help expand economic opportunities and create jobs in rural areas. This assistance supports infrastructure improvements, business development, housing, community facilities such as schools, public safety and health care, and high-speed internet access in rural areas.