Shelby announces New Southwest Alabama Regional Airport in Clarke County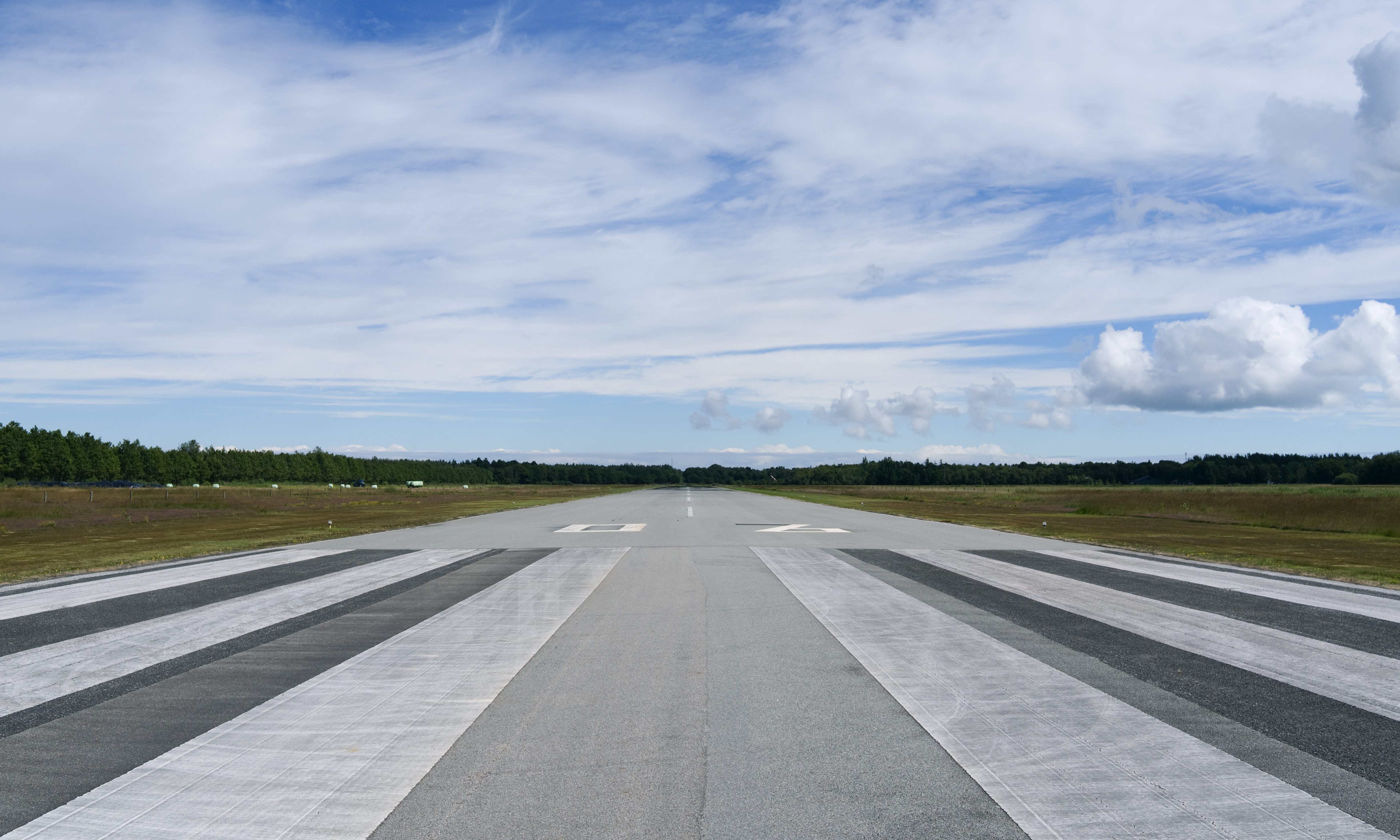 Wednesday, U.S. Senator Richard Shelby (R-Alabama) announced that the Federal Aviation Administration (FAA) has authorized the transition of the current Thomasville Airport in Thomasville, Alabama, into a new regional airport for residents across the southwest region of Alabama. The current local Thomasville airport will officially become the Southwest Alabama Regional Airport.
"The recent growth and economic investment in Thomasville and the surrounding areas have created an ideal environment to host the new Southwest Alabama Regional Airport," said Senator Shelby. "I am grateful for the efforts of Mayor Day, Dr. Eagerton, and Gil Gilmore over the years as we have worked to make this vision possible. I am also proud that the Federal Aviation Administration has recognized the need for this airport, and I am confident this project will contribute to the economic vitality of the region for generations to come."
"North Clarke County is located 60 miles from the closest interstate. The new Southwest Alabama Regional Airport is vital in closing the transportation gap for business and industry in our rural region," said Thomasville Mayor Sheldon Day. "We want to sincerely thank Senator Shelby! He has been a strong advocate of this new airport and has long recognized the need for vital infrastructure in rural areas to accommodate new and expanding industries. We would also like to thank Gov. Ivey and Dr. John Eagerton for their unwavering dedication to seeing the vision for this airport become reality.
"It is always encouraging to see rural areas in our state take bold, giant steps and I congratulate Senator Richard Shelby and Mayor Sheldon Day for their work in getting the Southwest Alabama Regional Airport approved by the FAA," said Alabama Governor Kay Ivey (R). "Projects like this take a long time, a lot of patience and even more persistence. My Administration is totally focused on helping rural Alabama compete whether it is in infrastructure, broadband or economic development, and we've recently seen several major developments come to rural Alabama."
"Special thanks to Senator Shelby and our Federal Delegation for their help," Gov. Ivey added. "As one who grew up in Alabama's Black Belt, helping our rural areas is top priority of mine. I'm especially grateful for the leadership of Dr. John Eagerton, chief of the Aeronautics Bureau, at the Alabama Department of Transportation. John has been working for years to help Alabama's airports and he worked tirelessly on this project as well."
"After 13 years of effort that included a site selection study, feasibility study, justification study and a business case analysis, land acquisition and construction of a proposed new airport in Thomasville, Alabama will soon become a reality thanks to the leadership, confidence and support of Kirk Shaffer, the FAA's Associate Administrator for Airports," said Dr. Eagerton. "It has been especially gratifying to work with Thomasville Mayor Sheldon Day and Mr. Gil Gilmore, Chairman of the Southwest Alabama Regional Airport Authority, to make this airport a reality. I too want to thank Rans Black, the FAA's ADO manager, for his continuing support and guidance as well as the FAA's Southern Region Airports Division Director, Steven Hicks, for his unwavering efforts. And most importantly, the project would not have advanced without the support and effort of Senator Shelby and his staff to gain final FAA approval for the new airport. This has truly been a team effort. The development of the new Thomasville airport is part of a broader state system planning initiative that has the goal of providing the rural regions of Alabama with improved air access by developing regional airport facilities that serve today's business aviation fleet. As part of this goal, the strategy is to locate and invest in regional airports in those communities that serve as business and economic hubs in the rural regions of the state."
The 2005 Alabama Statewide Airport System Plan revealed that Southwest Alabama was underserved in terms of access to aviation infrastructure. As a result, the Alabama Department of Transportation's Aeronautic Bureau worked with FAA and the Southwest Alabama Regional Airport Authority to conduct studies outlining an approach to meet the region's aviation needs. These studies confirmed that the area was underserved and recommended the construction of a new general aviation airport in Clarke County.
Over the past decade, various companies have been or are in the process of investing over $550 million in facilities and infrastructure to support business operations in the Thomasville area. These investments have and will continue to support hundreds of jobs, and these business, as well as their vendors, suppliers, and customers, rely on general aviation aircraft to support their commercial needs. The new regional airport will allow local companies to enhance operations, while also attracting new business to the area.
Senator Richard Shelby is the Chairman of the powerful Senate Appropriations Committee.
Print this piece
Alabama may need 2,500 more ventilators. It's having to compete to get them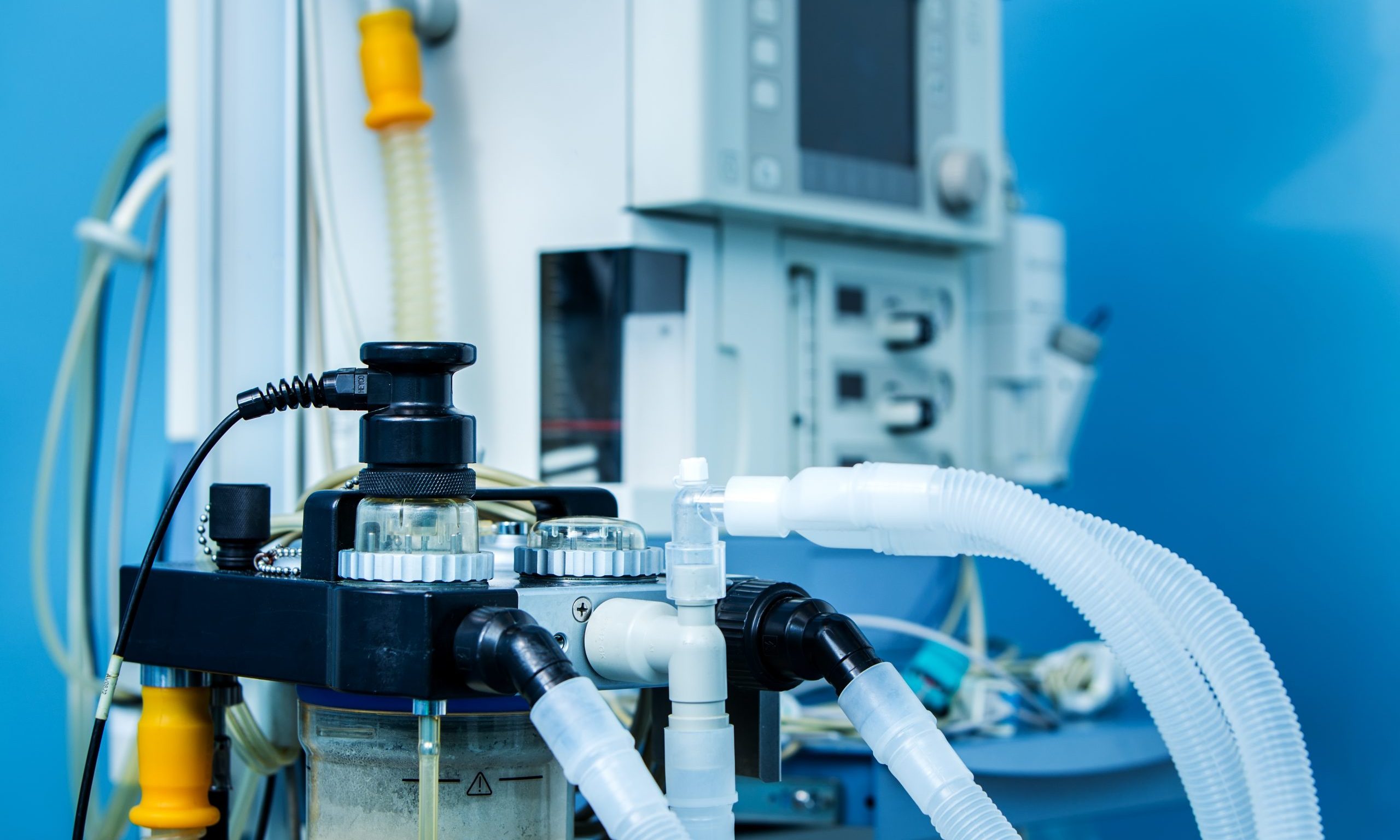 Alabama may need 2,000 more ventilators than it has, and it's being forced to compete with other states to get them on the private market.
State Health Officer Dr. Scott Harris said Friday that the Alabama Department of Public Health is attempting to source its own ventilators as a number of hospitals in the state are already struggling and asking for more.
The state requested 500 ventilators from the federal government through the Department of Health and Human Services and the national strategic stockpile. It asked for 200 of them to be delivered urgently.
"HHS has indicated that they're not going to fulfill that anytime soon because they're still taking care of places like New York City," Harris said in an interview with APR.
When Alabama nears an expected surge — say 72 hours before hospitals are expected to be overwhelmed with patients requiring life support — they may be able to make the extra ventilators available.
So Alabama, like a number of states, is being forced to try to source ventilators on its own through the private market, where hundreds of hospitals, all the other states and other countries are trying to do the same.
Harris said he signed a purchase order Thursday for 250 more ventilators.
"We're waiting to see, and then there are others that we're waiting to hear from," Harris told APR. "We're doing our best to try to source these in any way that we can."
"We're attempting to source those ourselves, but as you know, all the states are looking to source their own and in some measure competing with each other," he said a press conference Friday evening when Gov. Kay Ivey announced a shelter in place order.
Alabama Sen. Doug Jones said Thursday that Alabama will likely make additional requests, but there are only 10,000 ventilators in the national stockpile and in the U.S. Department of Defense surplus. And with every other state in the country also requesting these supplies, the federal government has said that states should not rely on the national stockpile to bolster their ventilator capacity.
By Friday, nearly 1,500 people were confirmed positive with the virus. At least 38 have died. Dire models from the Institute for Health Metrics and Evaluation at the University of Washington — models that influenced the state's decision to issue a stay-at-home order — project that by mid-April, Alabama could have a massive shortage of ventilators and hospital beds.
"The timeline I think makes sense and the time when we're expected to have a surge is the part that was most useful to us," Harris said. "We've been trying very hard to get an order in place with regards to this surge that we expect to happen."
The model estimates that Alabama could have a shortage of 20,000 hospital beds, 3,900 intensive care beds and more than 2,000 ventilators.
At least 3,500 ventilators would be needed at the peak of the COVID-19 outbreak in mid-April, according to the IHME model. Last month, Alabama Hospital Association President Donald Williamson said the state has a surge capacity of about 800.
The same model projects that about 5,500 people could die from COVID-19 in Alabama by August. However, the model is live and is regularly adjusted. Earlier this week, it suggested that 7,000 people could die by August.
Harris said the state, over the past couple of weeks, has added a few hundred additional ventilators to its capacity by converting anesthesia machines and veterinary ventilators for use on those infected with the coronavirus.
"Yet, even with adding all of those ventilators, going up by a few hundred units, which means to tell you that we're still using around the same percent of all of our ventilators even though the number [of ventilators] is going up," Harris said. "So we know that there are more patients on ventilators."
The state health officer said some hospitals in the state are already struggling but others are cooperating to share resources.
"They are really working hard to make sure that they have what they need, and we're trying very hard, along with the governor's office, to make sure that Alabama has enough inventory," Harris said.
Print this piece