Alabama's Daniels a finalist for national award for cyber tech school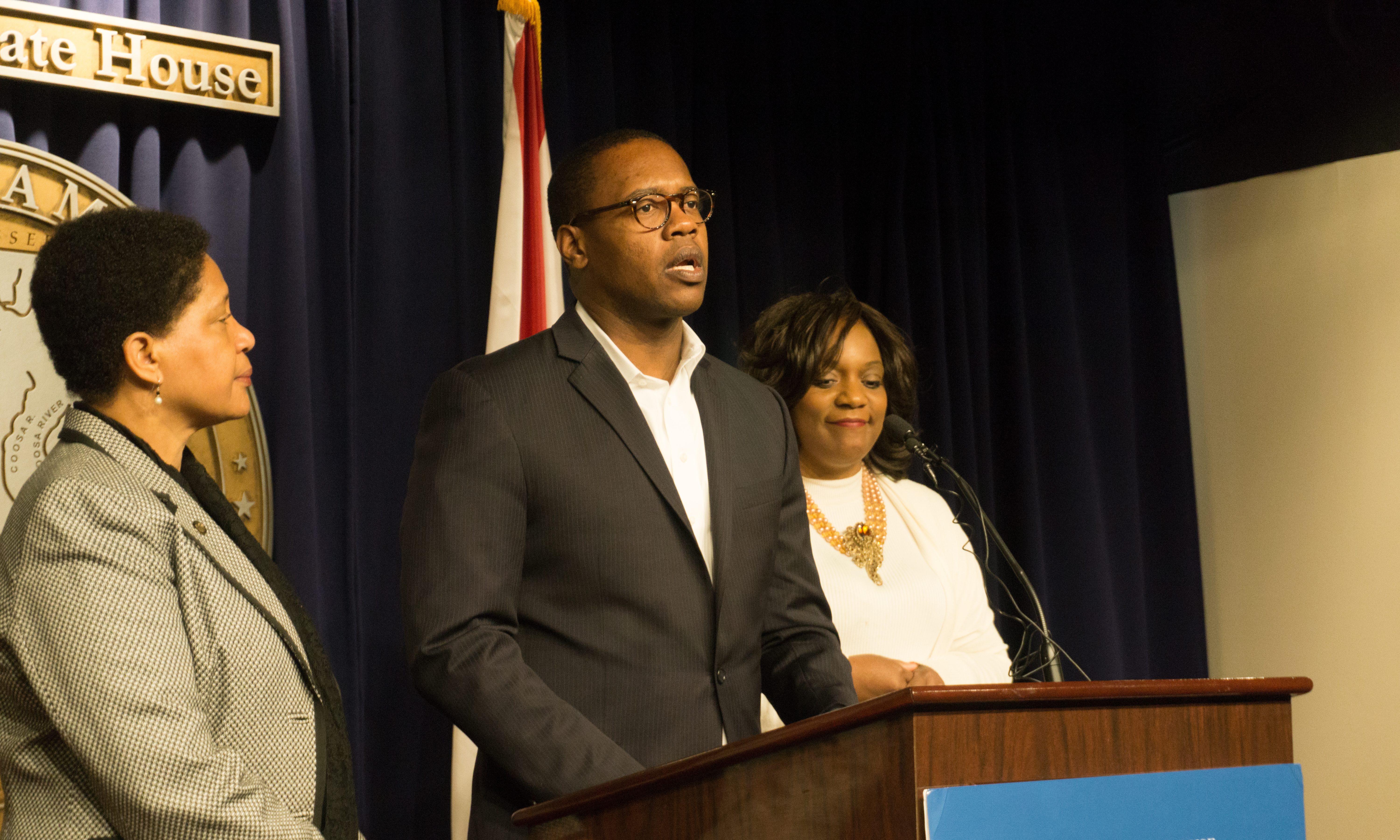 Alabama House Minority Leader Anthony Daniels' efforts to prepare a workforce for growing jobs in cyber technology have made him a finalist in the 2019 New Ideas Challenge – a competition among rising and innovative state and local policymakers to propose the most effective solutions on an array of issues. The finalists were announced by The NewDeal, which created the contest.  
Policy experts vote for the proposals that best improve Americans' economic well-being and overall quality of life, and that make government work more effectively to meet communities' needs. 
Of 50 proposals evaluated by a panel of judges, Daniels' idea, the Alabama School of Cyber Technology & Engineering, is a finalist in the education category, which includes ideas aimed at improving access to the resources students need to succeed. 
"I am thrilled to be named a finalist and to be included in this group of talented leaders across the country," said Daniels. "Americans can't wait for theoretical debates and political rhetoric to address the challenges they face. This is an important time to share practical ideas that give people, and their communities, a fair shot to reach their full potential."
The new school of cyber technology and engineering for grades 7-12 will provide students the opportunity to become the next generation of innovators by giving them a jump-start on careers in technology, engineering, and cybersecurity. Daniels was the House sponsor of a bill that passed the Alabama legislature establishing the school. The school, located in Huntsville, is slated to open in the next year.    
"In a world being rapidly transformed by the forces of globalization and technological innovation, and where Americans have lost faith in national government to solve pressing issues, the New Ideas Challenge shows how a group of innovative state and local officials are rising to the occasion of finding solutions," said NewDeal CEO Debbie Cox Bultan. "Rep. Daniels and his fellow finalists have made proposals that, together, set an important governing agenda for the country to follow and for making the economy and government work better for the American people."
The Challenge was open to the 166 members of the NewDeal, an organization that supports state and local pro-growth progressive elected officials through the exchange of ideas and engagement with other top public, private, and non-profit sector officials. U.S. Sen. Mark Warner (VA) and former Delaware Gov. Jack Markell serve as Honorary Co-Chairs of the group.
The five winners of the New Ideas Challenge will be announced on Thursday, November 21, at the ninth annual NewDeal Leaders Conference in Washington 
Print this piece
ACLU of Alabama condemns bill banning transgender treatment for minors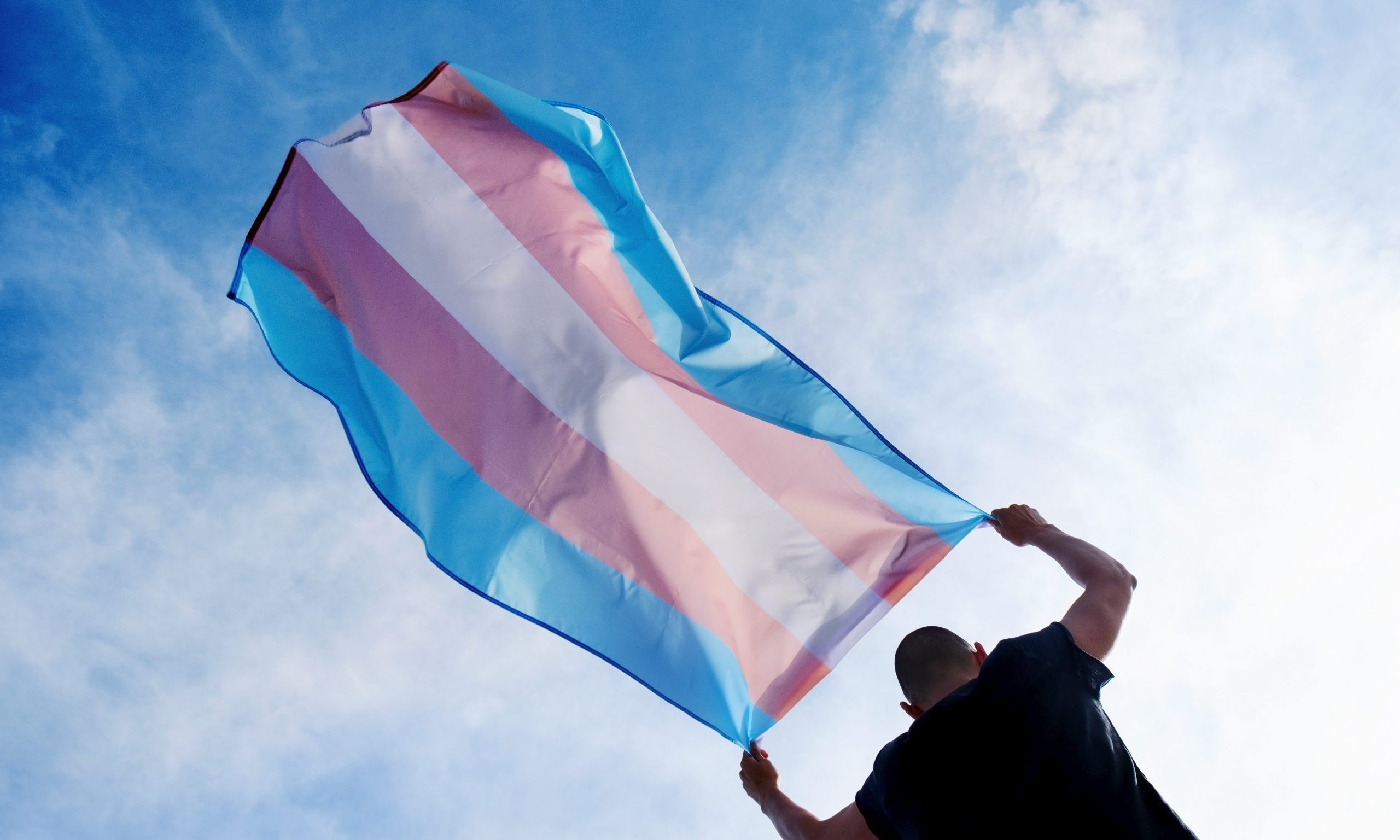 The American Civil Liberties Union (ACLU) of Alabama has condemned a recently approved bill to prevent doctors from providing hormone replacement therapy or puberty suppressing drugs to people younger than 19 who identify as transgender.
House Bill 303, the Alabama Vulnerable Child Compassion and Protection Act, would make it a Class C felony, punishable by up to 10 years in prison, for doctors to prescribe puberty-blocking medications or opposite gender hormones to minors. The legislation would also ban hysterectomy, mastectomy or castration surgeries from being performed on minors.
The Alabama House Health Committee and the Senate Health Committee approved the bill on Wednesday in separate hearings, both drawing overflow crowds. The committee approval moves the bill in line for consideration by the full House. 
The ACLU of Alabama said in a statement that the bill targets transgender youth and puts their academic success and health in danger. 
"Transgender girls are girls, and transgender boys are boys," said Dillon Nettles, policy analyst at the ACLU of Alabama. "Alabama lawmakers are considering legislation that runs counter to medical science, prevailing standards for the treatment of transgender youth and basic human dignity.
"The government shouldn't threaten medical providers with jail for treating transgender kids and schools shouldn't discriminate against them when it comes to participation in school sports. HB303 and HB35 are dangerous, discriminatory and put kids at risk."
Multiple women's sports advocacy organizations, including The National Women's Law Center, the Women's Sports Foundation and Women Leaders in College Sports, support trans-inclusive policies and oppose efforts to exclude transgender students from participating in sports.
A June 2019 report from the Trevor Project on mental health issues among LGBTQ youth across the United States found that 78 percent of transgender and non-binary youth reported being the subject of discrimination due to their gender identity in the past year. The report also found that 39 percent of LGBTQ youth seriously considered attempting suicide in the last year, with more than half of transgender and non-binary youth having seriously considered. 
The Trevor Project is a non-profit organization that focuses on suicide prevention and crisis intervention for LGBTQ youth. 
This is the second bill in the State House this year dealing with transgender youth. 
Rep. Chris Pringle, R-Mobile, is sponsoring House Bill 35, titled the Gender Is Real Legislative Act, or GIRL Act. It would require student athletes in K-12 schools to participate as the gender listed on their birth certificate, preventing transgender athletes from competing as the gender they identify as.
Print this piece