New Montgomery mayor asked Gov. Ivey to make his wife the probate judge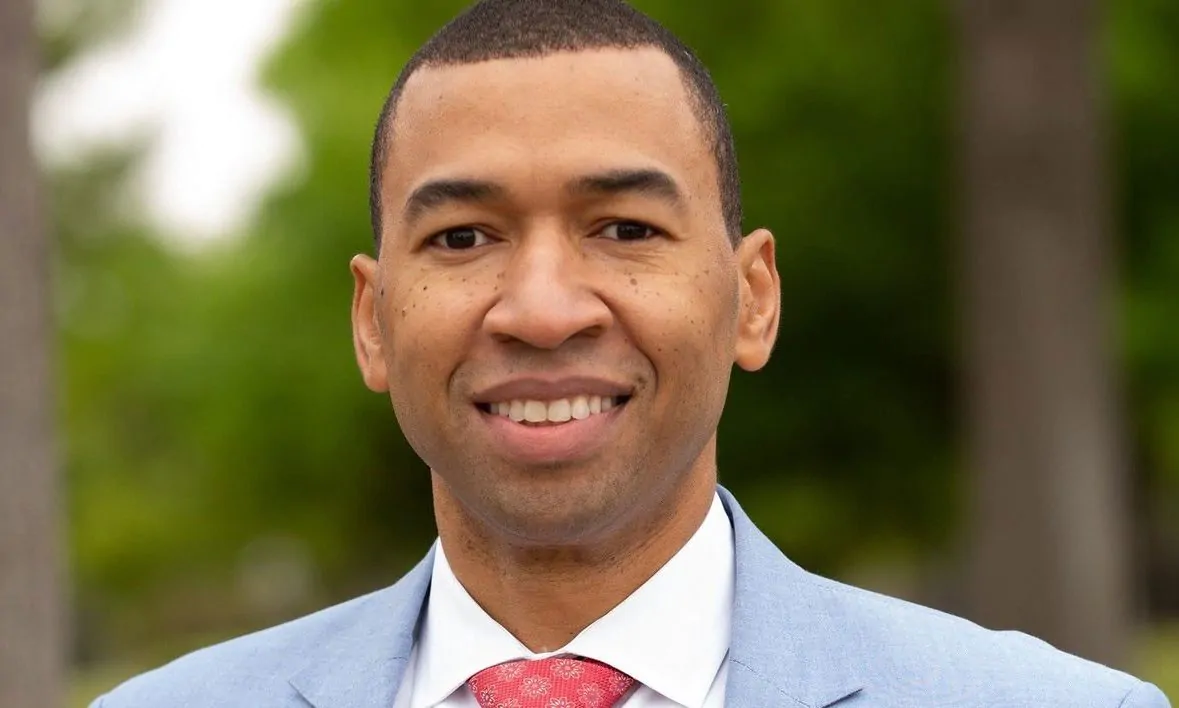 New Montgomery Mayor Steven Reed pressured Gov. Kay Ivey and her staff to appoint his wife as Montgomery County Probate Judge, filling the position left vacant by Reed's election, and Reed lobbied against the position being given to any of his mayoral opponents, multiple sources have confirmed to APR. 
Late Tuesday evening, Reed responded to several questions from APR and also confirmed that he "requested" that his wife, Tamika, a lawyer currently employed with the Alabama Education Association, be appointed probate judge. 
But while Reed characterized the request as a congenial, routine suggestion made only after Ivey's office requested his input, three sources with knowledge of the exchange said Reed was "demanding" and "insistent" as he spoke with Ivey's staff, and said he was particularly insistent that Montgomery attorney J.C. Love — one of Reed's opponents in the mayoral race — not be given the position. 
Two sources said Reed told the governor's office that he would take it as a "personal attack" should one of his opponents be appointed. 
Ultimately, after first choosing General Ed Crowell and later learning that he was too old under Alabama law to accept the position, Ivey appointed Love. 
APR asked Reed specifically about the allegations related to his mayoral opponents, and specifically about Love. And again, Reed's office essentially confirmed the rumors. 
"Mayor Reed, elected officials, and members of the community, upon learning that former mayoral candidates Artur Davis, Ed Crowell, and JC Love were campaigning for the appointment, did stress his belief that the Probate Judge position should not be used as consolation prize for any of the mayoral candidates that ran for that post and lost," a statement from Reed's office read. "Mayor Reed and others also believed that picking such a candidate would politicize the appointment and undermine a merit based approach to the process which could cause unnecessary division."
Sources with direct knowledge of the situation said Ivey's staff members were flabbergasted by Reed's demands and that lawmakers who were consulted during the process were particularly shocked that Reed would suggest his wife be appointed. They believed such an appointment would have created a clear conflict of interest between the mayor's office and the probate office, which is responsible for conducting elections in the city and routinely handles tax and property issues in Montgomery. 
But the request didn't simply come from Reed, as noted in the statement sent by his office. Members of the Montgomery legislative delegation, including Sen. David Burkette and Reps. Kirk Hatcher and TaShina Morris, also called to encourage Ivey to appoint Tamika Reed.  
With so many people involved, details of the situation quickly slipped out to members of the public and were making the rounds on social media within hours last week. 
Reed's office, however, defended the new mayor's request, saying he was simply looking to make history.
"Mayor Reed, elected officials, and members of the community requested that attorney Tamika Reed be considered as his successor for Probate Judge," the statement read. "Mayor Reed also offered the name of another well qualified African American female attorney who personally expressed her interest in succeeding him. 
"Appointing the first African American female probate judge to serve in any of Alabama's ten largest counties would've made a strong statement towards diversity and qualifications for both the county and the state."
Reed's office also disputed that the mayor was heavy-handed when dealing with Ivey's office, and that the situation has created a riff between the two offices. 
"Absolutely untrue," the statement read. "Mayor Reed was told by Gov. Ivey's administration, prior to his election, that his opinion on a potential successor would be a consideration given his record of service. He made his thoughts known and fully respects the Governor's appointment authority."
Tuberville should release fraud victims from NDAs, Sessions says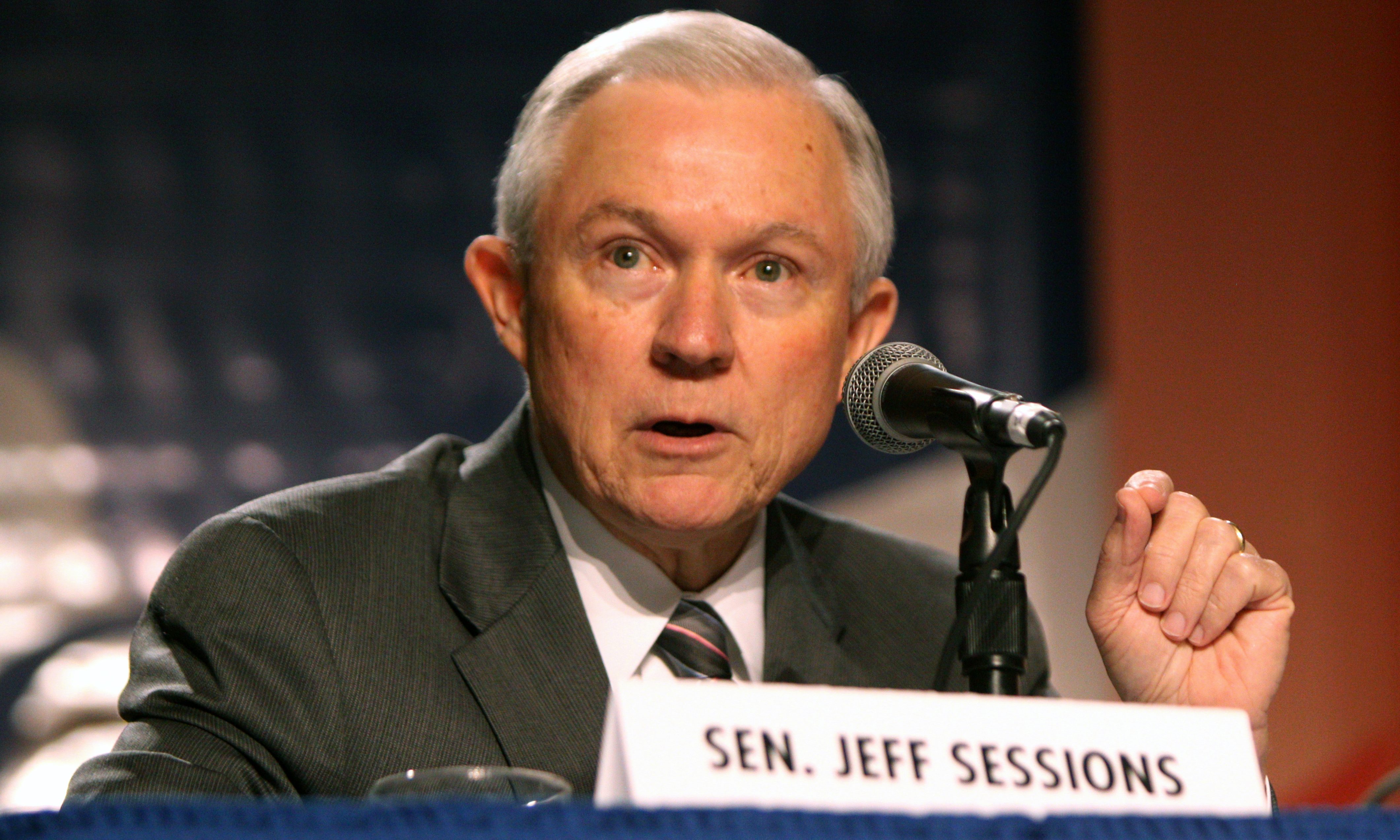 GOP Senate candidate and former U.S. Sen. Jeff Sessions on Monday called on his primary opponent, former Auburn football head coach Tommy Tuberville, to release victims of a fraud scheme from non-disclosure agreements they signed as part of a court settlement.
"If Tommy Tuberville has nothing to hide, why does he continue to refuse to release the victims from the secrecy agreements that he made them sign, so that they could share exactly what happened?" Sessions said. "Tuberville and his lawyers must release the victims immediately, so we can get the full truth about this issue. Tommy's hedge fund scheme bilked investors out of large sums of money, and now he's trying to gag the victims to keep them quiet — and hope that Alabama voters don't notice."
Following the end of his coaching tenure at Auburn, Tuberville and former Lehman Brothers broker John David Stroud formed a hedge fund, which later went broke, costing the investors to lose their investments. Stroud went to prison and some investors sued Tuberville, who maintains he was the biggest victim of the fraud.
"If Tuberville was truly just an innocent investor and victim of the fraudulent hedge fund, as his campaign handlers now claim, why did he hand out business cards calling himself the 'managing partner' of the firm?" Sessions asked. "Why did the hedge fund's offering documents that he gave to potential investors say that he was personally 'responsible for the investment direction, capital raising, and the day-to-day oversight of business decisions' of the fraudulent hedge fund? We need to know exactly what happened, and Tuberville must immediately give a full accounting of his scandals."
Sessions has made the case that he is the known and vetted candidate and will be best able to withstand an onslaught of negative ads from Democrats who want to hold on to Democratic Sen. Doug Jones' Senate seat, which some analysts view as the most vulnerable seat in the 2020 election and a key pickup if Republicans hope to hold their narrow Senate majority.
"If this is just coming out now, we have to wonder what other skeletons are hiding in Tommy Tuberville's closet," Sessions said. "The truth is that he's an unvetted candidate, and Alabama voters can't afford to send a question mark into the race against Doug Jones and the millions of dollars of out-of-state money at his disposal."
According to The New York Times' reporting and court documents, the victims include a married couple from Wetumpka, a bookkeeper and a retired teacher, who invested $800,000 with TS Capital. The other victims include a married couple from Auburn, who transferred over $100,000 from their retirement accounts to invest with TS Capital.
After more than a year of fighting the lawsuit, Tuberville settled the case by paying a secret amount. All the parties involved signed non-disclosure agreements that prohibit them from speaking about the fraud allegations.
The Sessions campaign claims that it appears that none of the victims were made whole. "Meanwhile, Tuberville filmed videos for ESPN, bragging about his house on the white, sandy beaches of Florida," the Sessions campaign said in a parting shot.
Tuberville and Sessions are running in the Republican primary runoff on July 14. The winner will then face Jones in the Nov. 3 general election. Tuberville had the most votes in the March 3 Republican primary and has led Sessions in polling throughout the runoff race.