New Montgomery mayor asked Gov. Ivey to make his wife the probate judge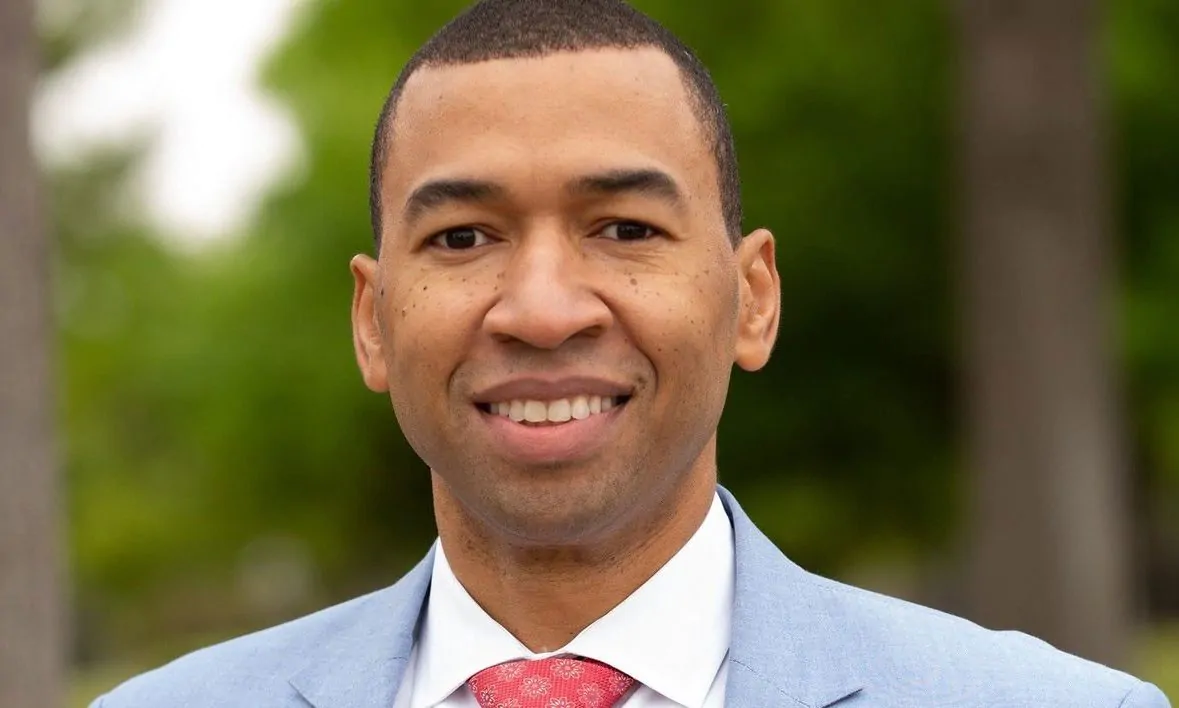 New Montgomery Mayor Steven Reed pressured Gov. Kay Ivey and her staff to appoint his wife as Montgomery County Probate Judge, filling the position left vacant by Reed's election, and Reed lobbied against the position being given to any of his mayoral opponents, multiple sources have confirmed to APR. 
Late Tuesday evening, Reed responded to several questions from APR and also confirmed that he "requested" that his wife, Tamika, a lawyer currently employed with the Alabama Education Association, be appointed probate judge. 
But while Reed characterized the request as a congenial, routine suggestion made only after Ivey's office requested his input, three sources with knowledge of the exchange said Reed was "demanding" and "insistent" as he spoke with Ivey's staff, and said he was particularly insistent that Montgomery attorney J.C. Love — one of Reed's opponents in the mayoral race — not be given the position. 
Two sources said Reed told the governor's office that he would take it as a "personal attack" should one of his opponents be appointed. 
Ultimately, after first choosing General Ed Crowell and later learning that he was too old under Alabama law to accept the position, Ivey appointed Love. 
APR asked Reed specifically about the allegations related to his mayoral opponents, and specifically about Love. And again, Reed's office essentially confirmed the rumors. 
"Mayor Reed, elected officials, and members of the community, upon learning that former mayoral candidates Artur Davis, Ed Crowell, and JC Love were campaigning for the appointment, did stress his belief that the Probate Judge position should not be used as consolation prize for any of the mayoral candidates that ran for that post and lost," a statement from Reed's office read. "Mayor Reed and others also believed that picking such a candidate would politicize the appointment and undermine a merit based approach to the process which could cause unnecessary division."
Sources with direct knowledge of the situation said Ivey's staff members were flabbergasted by Reed's demands and that lawmakers who were consulted during the process were particularly shocked that Reed would suggest his wife be appointed. They believed such an appointment would have created a clear conflict of interest between the mayor's office and the probate office, which is responsible for conducting elections in the city and routinely handles tax and property issues in Montgomery. 
But the request didn't simply come from Reed, as noted in the statement sent by his office. Members of the Montgomery legislative delegation, including Sen. David Burkette and Reps. Kirk Hatcher and TaShina Morris, also called to encourage Ivey to appoint Tamika Reed.  
With so many people involved, details of the situation quickly slipped out to members of the public and were making the rounds on social media within hours last week. 
Reed's office, however, defended the new mayor's request, saying he was simply looking to make history.
"Mayor Reed, elected officials, and members of the community requested that attorney Tamika Reed be considered as his successor for Probate Judge," the statement read. "Mayor Reed also offered the name of another well qualified African American female attorney who personally expressed her interest in succeeding him. 
"Appointing the first African American female probate judge to serve in any of Alabama's ten largest counties would've made a strong statement towards diversity and qualifications for both the county and the state."
Reed's office also disputed that the mayor was heavy-handed when dealing with Ivey's office, and that the situation has created a riff between the two offices. 
"Absolutely untrue," the statement read. "Mayor Reed was told by Gov. Ivey's administration, prior to his election, that his opinion on a potential successor would be a consideration given his record of service. He made his thoughts known and fully respects the Governor's appointment authority."
Opinion | For Coach Tub, no thinking required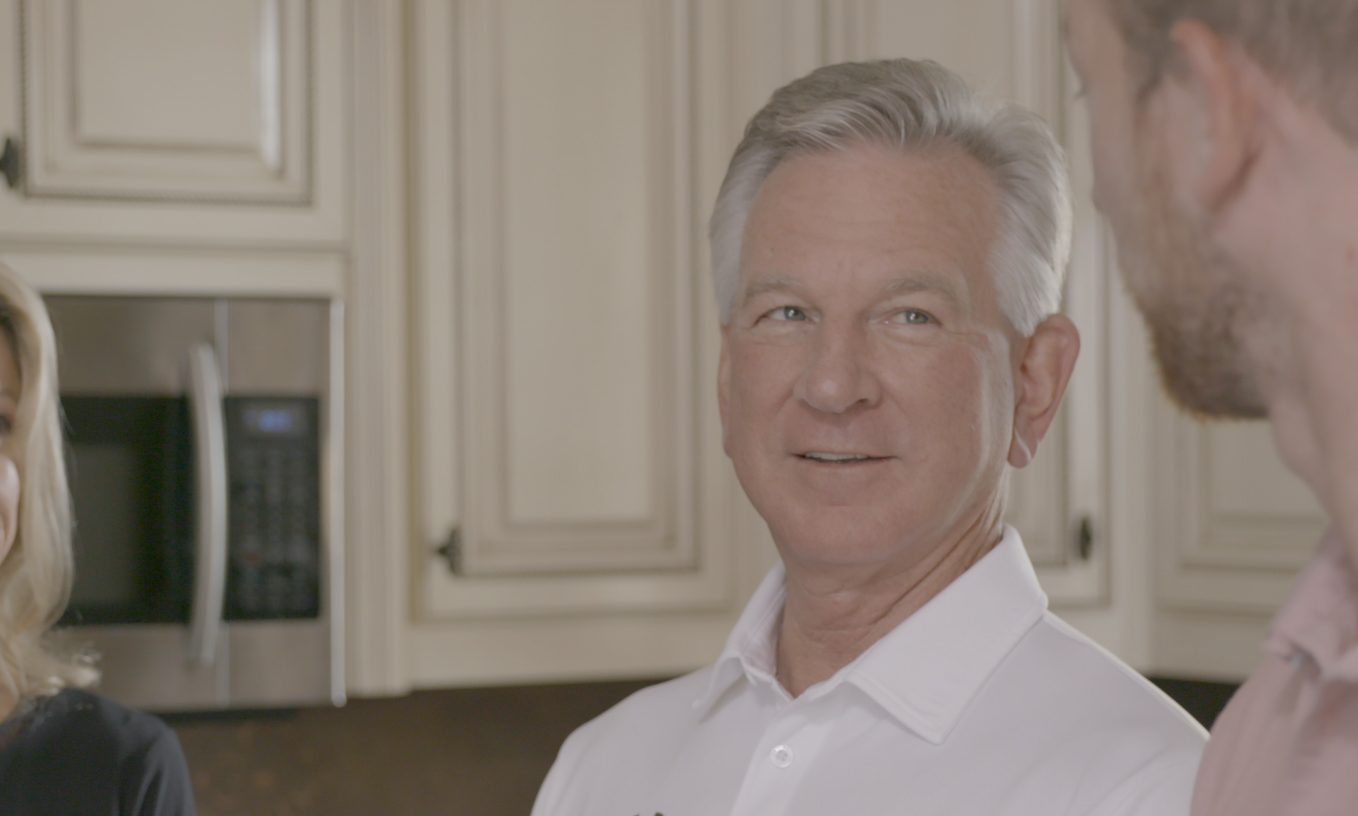 Has Tommy Tuberville ever had an original thought? It doesn't sound like it. Coach Tub basically spews Republican talking points and keeps his mouth firmly locked onto Donald Trump. He disrespects Alabama voters so much that he thinks that's all he needs to do to win a place in the U.S. Senate.
Tuberville recently addressed the St. Clair County Republican Party at its September meeting. As reported by APR, Tuberville is quoted as saying the following, and I'll offer a short rebuttal. I'm doing this because Tuberville is clearly afraid to death to debate his opponent, U.S. Sen. Doug Jones.
So here goes:
Tuberville: "America is about capitalism, not socialism. I think we are going to decide which direction we are going to go in the next few years."
Me: We decided which way we were going to go years ago, when the federal government started subsidies for oil and gas companies, farmers and other big industry and business. That, coach, is your so-called "socialism."
I'm not necessarily opposed to subsidies to boost business, depending on the cause, but I'm not going to let a dimwitted, know-nothing, mediocre, former football coach pretend we don't already have "socialism" in this country.  
What Tuberville really means is that he's against "socialism" like Medicare or Medicaid or Social Security or food assistance or health insurance. He's a millionaire already, so there's no need for him have empathy for or support a safety net for people who are less fortunate socially and economically. That's Tuberville's "socialism," and the Republican Party's "socialism," and Trump's "socialism."
That's a cruel, mean perspective that would cast aside the great majority of Americans for the rich (Tuberville, Trump) and connected and, where Trump is concerned, the fawning.
Tuberville: "I am not a Common Core guy. I believe in regular math. We need to get back to teaching history."
Me: I would love to ask Coach Tubby, one-on-one, exactly what he thinks "Common Core" is. I'll guarantee you he can't explain more than he already has. "I believe in regular math?" There is no other math. It's math. Does he think there's a math where 1+1=3? There isn't one. There are a variety of ways to teach math, but there's only math, not a "fake" math or a "Republican" math or a "Democratic" math or, God forbid, a "Socialist" math.
And when Coach Tommy said, "We need to get back to teaching history," one wonders if he's ever been into a classroom. We know more than a few of his former players weren't in many classrooms, if reports are correct. But they always played the game under his uninspired coaching.
Of course schools teach history.
The history Coach T. is talking about is Donald Trump's "white" history, the one we've been teaching in our schools forever. Not real history; you know, the one where the United States was founded as a slave-holding nation, where Native Americans were massacred and starved by the hundreds of thousands, where white supremacy was codified within our laws, where any color but white was subjugated. That history. The history that is finally fading away, so we can really see where we've been as a nation—so we know where, as a nation, we need to go.
Tuberville: Tuberville said he supports following the Constitution and appointing a replacement for Associate Justice Ruth Bader Ginsburg, who died Friday.
Me: Well, of course he does. Tuberville doesn't have an independent thought in his body, and Donnie told him this is what he's supposed to think. The big question: How much will a Senator Tuberville be able to function as a member of a minority party in the Senate — with no Papa Trump in the White House to tell him what to do?
Both scenarios are real possibilities, if not likelihoods.
There is no question that Doug Jones is far more qualified than Tuberville. Jones can work across the aisle, which will be vitally important if Democrats take control of the Senate. Jones has his own thoughts, which sometimes go against the Democratic Party's wishes. Jones is independent, smart and represents Alabama well.
Tuberville is a failed football coach who lives in Florida. That's about it.