Tuberville, Moore lament Chick-fil-A decision to no longer support Christian group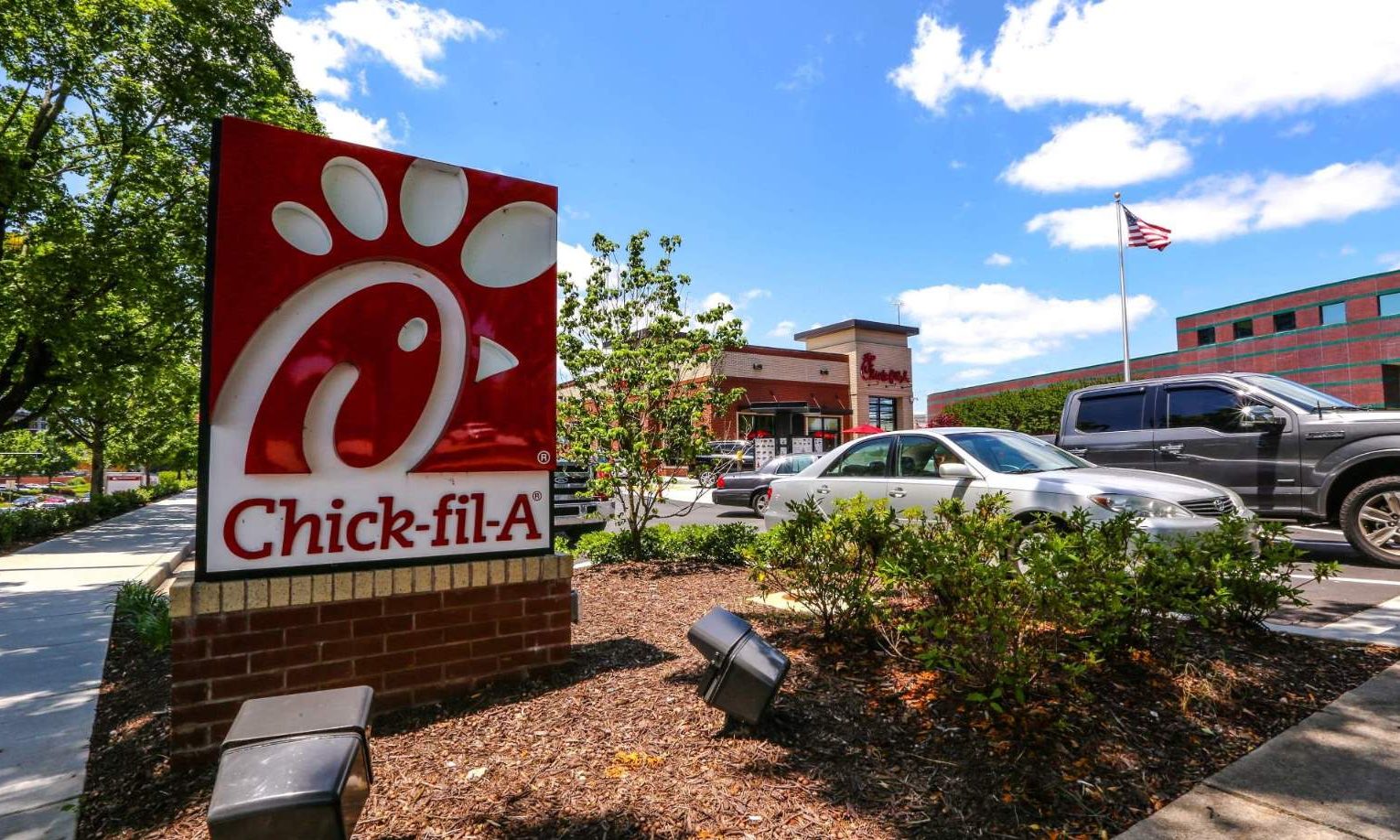 U.S. Senate candidates Tommy Tuberville and Roy Moore both took to social media to lament the decision by Chick-fil-A to no longer financially support Christian groups such as the Fellowship for Christian Athletes, the Salvation Army, and Focus on the Family.
The candidates said the corporation bowed to pressure from LGBTQ groups that are hostile to Judeo-Christian morality because of Christianity's belief that homosexual relations are a sin and are a rebellion against the natural order planned by God.
LGBTQ groups have long protested Chick-Fil-A's donations to groups that oppose LGBTQ rights.
Moore said that LGBTQ groups cannot intimidate him.
"They can intimidate other people," Judge Moore said on social media. "They'll never intimidate me. What they're doing is wrong. It's immoral. It's against the basis of our country. It's against the family. It's against everything that we stand for. And what they're doing in effect is taking away religious liberty rights of people who don't believe in them."
Former Auburn head football coach Tommy Tuberville defended the Fellowship of Christian Athletes.
"Isn't it horrible when liberal activists ruin something good?" Tuberville said. "The Fellowship of Christian Athletes is not only a good organization, but it positively impacts our state in many ways. The FCA's primary mission is to grow faith in young athletes. What a shame it is that our Christianity is under attack. 🙏Truett Cathy would not be pleased!"
Alabama Media Group cartoonist J.D. Crowe attacked Alabama Democratic Party Chairwoman Nancy Worley, by comparing her to Roy Moore, saying that both won't just go away.
Kayla Moore, Roy Moore's wife and the President of the Foundation for Moral Law responded on social media to Crowe's cartoon.
"Notice how the serpents come slithering out when you speak out against lgbtq and speak up for God?! 🙄…not intimidated! They really don't know Judge Moore…😎 Judge Moore spoke yesterday on Yellowhammer radio, Jeff Poor show. Liberals really hate him because he doesn't just talk the talk-he walks it."
Judge Moore was suspended through the end of his term by the Alabama Court of the Judiciary because he refused to order Alabama Probate Judges to marry same-sex couples when he was Chief Justice of the Alabama Supreme Court.
The Church has taught that homosexual relations under any circumstances is committing a mortal sin. Even to think a lustful thought towards a member of the same gender has historically been viewed as sinful.
Moore and Tuberville are part of a crowded field for the GOP nomination for the Senate seat currently held by Doug Jones (D). The other candidates include: Congressman Bradley Byrne, former Dothan Mayoral candidate Ruth Page Nelson, Secretary of State John H. Merrill, State Representative Arnold Mooney, businessman Stanley Adair, and former Attorney General Jeff Sessions.
The Republican primary will be on March 3.
The eventual winner of the Republican primary will face incumbent Sen. Doug Jones (D) in the general election on November 3.
Print this piece
Alabama House Minority Leader Anthony Daniels endorses Mike Bloomberg for president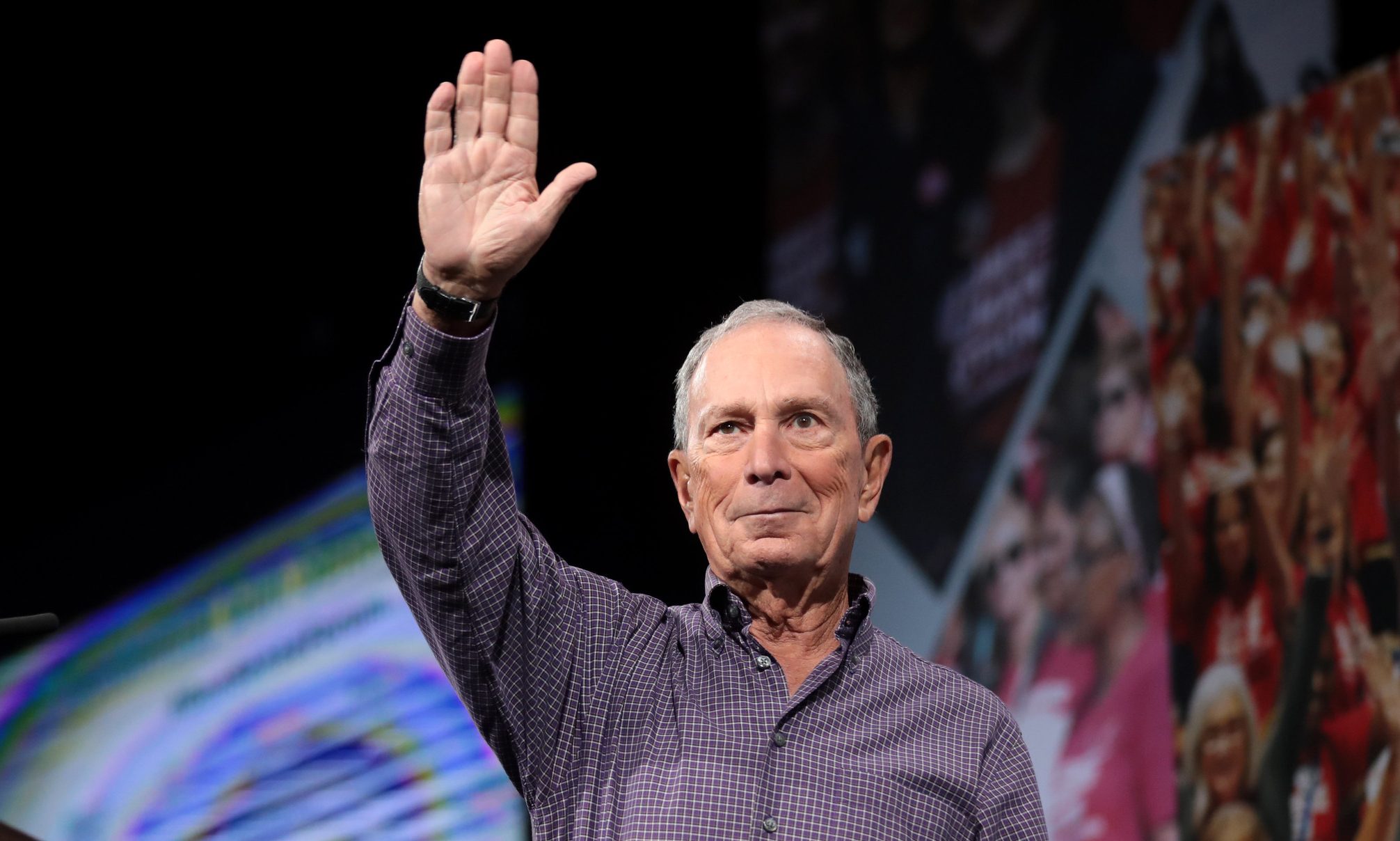 Alabama House Minority Leader Anthony Daniels announced his endorsement of Democratic presidential candidate Mike Bloomberg today, 4 days ahead of Alabama's primary election on Super Tuesday. Daniels joins State Senate Minority Leader Bobby Singleton and Black Caucus Chair Representative A.J. McCampbell in support of Mike. In his endorsement, Rep. Daniels cited Mike's work taking on tough fights on health care, public education, and supporting small businesses.
"We need a president who has a proven record of bringing people together to tackle the tough challenges we face in this country, and I can't think of anyone better to do that than Mike Bloomberg," said Rep. Daniels. "Not only is Mike the best positioned to take on Trump, but he has also proven he can deliver on his promises to make this country better for all. Alabamians should know that when I head to the polls this Tuesday, I'll be proudly casting my vote for Mike Bloomberg."
Rep. Anthony Daniels represents the 53rd District in the Alabama State House of Representatives, where, since 2017, he has served as minority leader. Rep. Daniels received his Bachelor's and Master's degree from Alabama A&M University. A former public school teacher and small business owner, Daniels is known for championing innovative education programs, like the Alabama School of Cyber Technology and Engineering, that prepare young people for promising careers, cultivate homegrown talent, and drive economic growth. Under his leadership, the House Democratic Caucus has made significant strides in addressing key issues like support for cradle-to-Pre-K programs, proven workforce development, and job readiness initiatives, and bringing broadband access to rural areas. They have also succeeded in preventing the passage of partisan legislation that hurts working families.
"Alabamians know how important this election is for the future of our country, and that's why they're supporting Mike Bloomberg, a doer and not a talker with a record of not shying away from tough fights," said Bradley Davidson, Mike Bloomberg 2020 Alabama State Advisor. "We're honored to have the support of Rep. Daniels, a respected leader in Alabama and beyond, and we look forward to working together with him to get Mike elected."
Mike Bloomberg will return to Alabama on Sunday, March 1 to participate in the 55th annual Selma bridge crossing to commemorate Bloody Sunday. Additionally, Bloomberg visited Montgomery earlier this month for an organizing event and to speak at the 60th annual Alabama Democratic Conference (ADC) Convention, the Alabama Democratic Party's largest Black caucus. He later received the endorsement of the group.
Print this piece