Birmingham leads the way in LGBTQ equality, according to new report
Birmingham is a shining example of a city leading the way on LGBTQ inclusion in a difficult state according to a new report from the Human Rights Campaign Foundation.
Many states including Alabama have failed to pass LGBTQ-inclusive laws and policies, however cities are stepping in to ensure that all citizens are treated equally, according to a report issued Thursday by the Human Rights Campaign (HRC) Foundation, the educational arm of the nation's largest lesbian, gay, bisexual, transgender and queer (LGBTQ) civil rights organization.
Birmingham earned over 85 points on the 2019 Municipal Equality Index despite sitting in the middle of a state without LGBTQ-inclusive statewide non-discrimination laws. Across the country, 59 cities like Birmingham are setting a standard of LGBTQ inclusiveness with exemplary, best-practice policies such as local non-discrimination laws, providing transgender-inclusive health benefits for city employees and offering LGBTQ-inclusive city services.
Birmingham earned one of HRC's 59 MEI "All Star" designations. MEI All Stars are cities nationwide that are excelling by advancing LGBTQ equality without relying on state law.
The average score for cities in Alabama is 28 out of 100 points, which falls below the national average of 60.
"These inclusive and welcoming cities are standing up to the unrelenting attacks on the LGBTQ community by the Trump-Pence administration, and sending a clear message that the fair and equal treatment of our community, our families and our neighbors is a true American value," said HRC President Alphonso David. "This year's Municipal Equality Index shows that across the country, city leaders are working tirelessly to ensure that their constituents can secure housing, make a living and participate in community life without being discriminated against because of who they are. And the people overwhelmingly agree with these leaders: support for non-discrimination protections to protect LGBTQ people topped 70 percent, which includes a majority of Democrats, Republicans and Independents. These policies are not only the right thing to do, but they are also critical in driving economic success by attracting residents, visitors and businesses that place a high value on inclusivity."
"This report on LGBTQ equality at the local level couldn't be more timely. There are critical decisions being made about our lives at the Supreme Court, in the federal administration and state and local legislative bodies. If they listen to the millions of Americans represented in this report the answer should be simple: we need protections for LGBTQ people now," said Rebecca Isaacs, Executive Director of Equality Federation Institute. "We are proud to partner with HRC on the Municipal Equality Index. It is a powerful tool for elected officials and community leaders to use as they advocate for equality. This marks the third year in a row that the national city score average increased, and we will work tirelessly to ensure that number continues to grow. It's time for leaders at every level to take a stand and demand that no one be treated differently because of who they are, where they live or who they love."
This year's report also includes two new issue briefs for policymakers: Achieving a Healthier, Stronger Workforce through Inclusive Paid Leave and Expanding PrEP Access to Help End the HIV Epidemic.
Since the MEI's debut in 2012, the number of cities earning the highest score has increased by more than eightfold, and today at least 25 million people live in cities that have more comprehensive, transgender-inclusive non-discrimination laws than their state.
Progress on transgender equality has been particularly noteworthy in cities across the U.S. this year, continuing a positive trend that the MEI has tracked — and encouraged — since 2012. Transgender-inclusive healthcare benefits are offered to employees of 164 municipalities this year — up from 147 in 2018, 111 in 2017 and just five in 2012. The MEI's Issue Brief on Transgender-Inclusive Health Benefits is available here.
Other key findings from the 2019 Municipal Equality Index include:
Norman, Oklahoma, and Overland Park, Kansas, enacted LGBTQ-inclusive non-discrimination ordinances covering private employment, housing and public accommodations;
As of this report, 28 MEI-rated cities have local anti-conversion therapy protections in states with no state-level protections;
For the third year in a row, every 100-point city had LGBTQ police liaisons. In keeping with findings from previous years, cities with LGBTQ liaisons scored nearly twice as high as cities without LGBTQ liaisons;
MEI-rated cities in every region of the country experienced mean score increases.
Despite the fact that local leaders continue to pioneer the way forward on LGBTQ equality, there remains an unacceptable patchwork of laws for LGBTQ people across the country, according to HRC. The latest report reinforces the need for the federal Equality Act, bipartisan legislation passed by the U.S. House that would provide consistent and explicit non-discrimination protections for LGBTQ people across key areas of life, including employment, housing, credit, education, public spaces and services, federally funded programs and jury service.
The MEI rated 506 cities including the 50 state capitals, the 200 largest cities in the U.S., the five largest cities or municipalities in each state, the cities home to the state's two largest public universities, 75 municipalities that have high proportions of same-sex couples and 98 cities selected by HRC and Equality Federation state group members and supporters. It assesses each city on 49 criteria covering citywide non-discrimination protections, policies for municipal employees, city services, law enforcement and the city's leadership on LGBTQ equality.
The full report, including detailed scorecards for every city, as well as a searchable database, is available online at www.hrc.org/mei.
COVID-19 hospitalizations, new cases continue to rise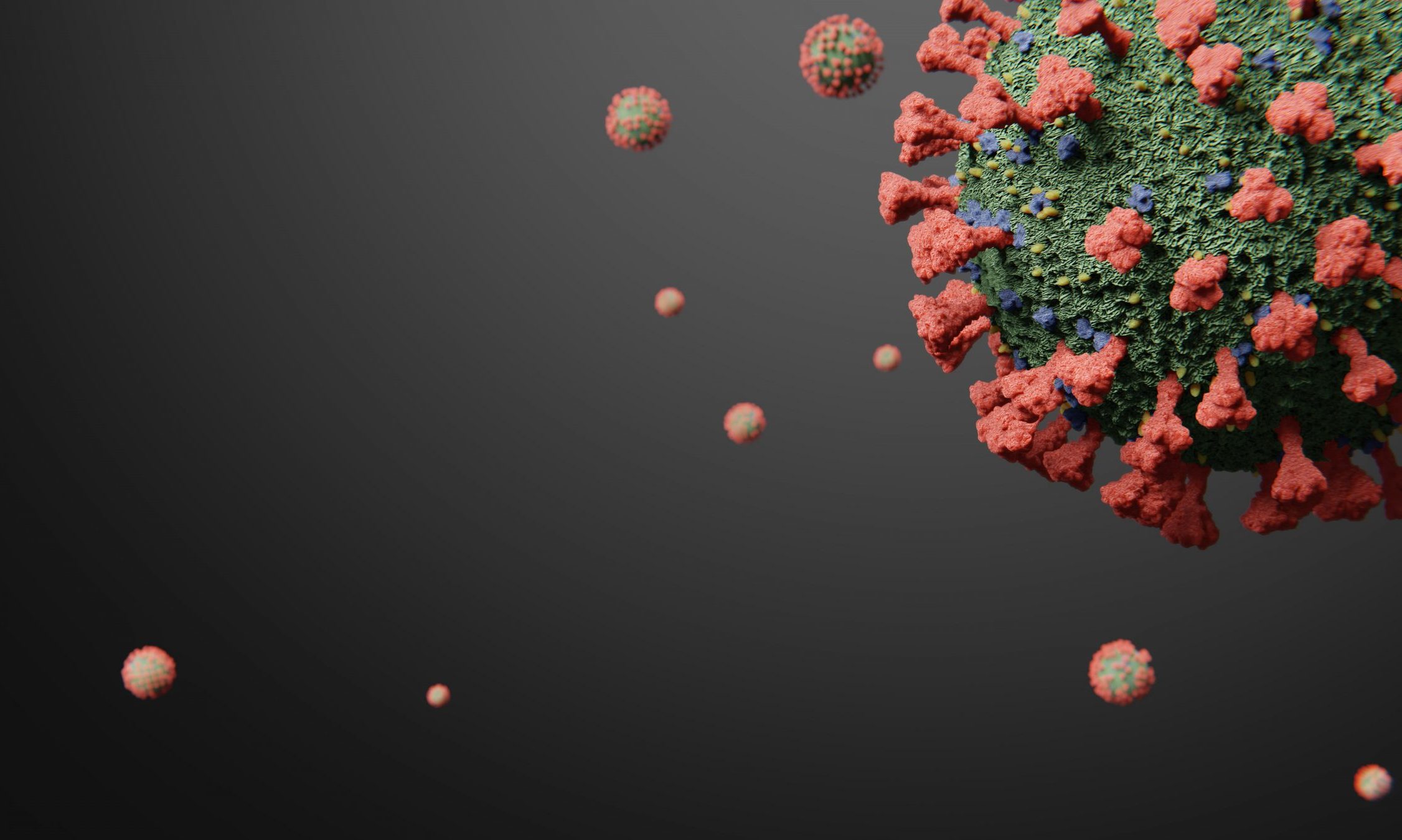 The number of rising hospitalized COVID-19 patients in Alabama is a concerning sign of a possible coming surge of the disease, state health experts said Friday. Alabama hospitals were caring for 888 coronavirus patients Friday, the highest number since Sept 9. 
UAB Hospital was caring for around 80 COVID-19 inpatients Friday afternoon, said Dr. Rachael Lee, an infectious disease specialist at UAB, speaking to reporters Friday. UAB Hospital hasn't had that many coronavirus inpatients since Aug. 18, when the disease was surging statewide.
"We have been dealing with this since March, and I think it's easy for us to drop our guard," Lee said. 
Alabama added 3,852 new coronavirus cases on Friday, but 1,287 of them were older positive antigen tests, conducted in June through October and submitted to ADPH by a facility in Mobile, according to the department. Still, Alabama's daily case count has been increasing, concerning health officials already worried that as the weather turns colder and the flu season ramps up, Alabama could see a surge like the state had in July.
Alabama's 14-day average of new daily cases was 1,247 on Friday, the highest it's been since Sept 4. Over the last 14 days, Alabama has added 17,451 new COVID-19 cases.
Friday's inclusion of those older positive test results throws off the day's percent positivity, by Thursday the state's percent of tests that were positive was nearly 16 percent. Public health officials say it should be at or below five percent or cases are going undetected.
The state added 16 COVID-19 deaths on Friday, bringing to total confirmed deaths statewide to 2,859. Over the last two weeks, 206 deaths were reported in the state. Alabama's 14-day average of new daily deaths on Friday was 15.
Alabama state health officer Dr. Scott Harris told APR by phone Friday called the rising new cases and hospitalizations "worrisome."
Harris noted the data dump of older confirmed cases in Friday's data, but said "but nevertheless, I think it's clear our numbers are going up."
Harris said it's not yet clear what's causing the continued spread, but said it may be due at least in part to larger private gatherings. ADPH staff has mentioned a few outbreaks association with such gatherings, but Harris said it's hard to know for certain if that's the major driver in the state's rising numbers.
"It's football season and the holidays are coming up and school is back in session," Harris said. "I think people are just not being as safe as they were."
Harris noted that on ADPH's color-coded, risk indicator dashboard, red counties, which denotes counties with rising cases and percent positivity, the 17 red counties on Friday were distributed across the state.
"So there's not one event, or even a handful of events. It seems like there's just a lot of things happening in a lot of places," Harris said.
Alabama's rising numbers are mirrored in many states. The U.S. reported more than 71,600 new COVID-19 cases on Thursday, nearing the country's record highs, set in July.