Opinion | Stop electing judges, not school board members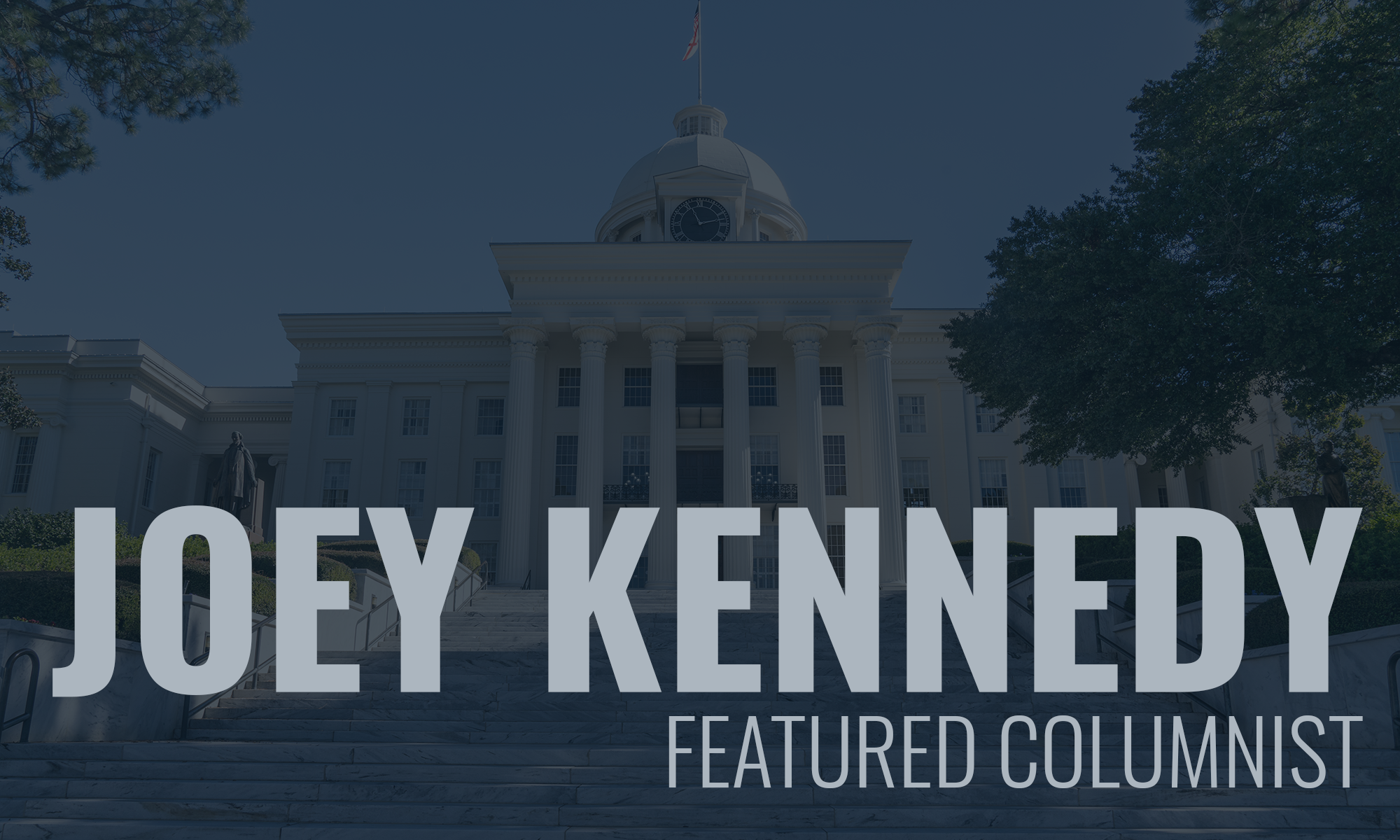 I'm cheering for state Board of Education member Jackie Zeigler in her effort to make sure voters understand that when they vote on Amendment One next March, they clearly understand they're voting to dissolve the elected state school board and replace it with an appointed board called the "Alabama Commission on Elementary and Secondary Education."
As written, voters clearly could overlook that aspect of the amendment and believe they're just voting for name changes. A "secretary of education" instead of a school superintendent. An"education commission" instead of a school board. They are not. They are voting to disfranchise themselves from having a say in the selection of state school board members.
The amendment is strongly supported by Gov. Kay Ivey and State Senate Pro Tem Del Marsh, R-Anniston. Sure it is: Ivey gets to appoint "commission" members, and they must be confirmed by Marsh's Senate. They want to control state schools, not allow an independent school board to do it.
Hey! If we're going to take away the citizens' right to vote on anything, let's take away their right to vote for those who serve on the Supreme Court, the two appeals courts, and even county district and circuit courts.
School board members are often partisans. But there is no room for partisanship on the state's courts. Marsh makes the weak argument that the top states for education have appointed school boards. That may be true. Top states for education also fund their schools better than Alabama. They pay their teachers morethan Alabama does.
Marsh commits one of the most common logical fallacies, the post hoc ergo propter hoc ("after this, therefore because of this") fallacy. Writing teachers see this fault in logic in plenty of student papers. Basically in this case: "Because our school board is elected by voters, our schools are crappy."
There's not enough evidence to make that claim.
You know, elected boards could be a small part of the reason, or not. Certainly school systems that  financially support their schools better than the state have better schools. Look at Mountain Brook, Homewood, and Vestavia Hills city school systems for three outstanding examples.
Now look at our courts. They exist to enforce laws, punish criminals based on those laws, and settle civil arguments according to the law.
The law. Only the law.
Partisanship has ruined the court system. Look at the Alabama Supreme Court right now. The justices are sitting on an appeal by former House Speaker Mike Hubbard, convicted of corruption. Hubbard is a Republican, as is each member of the Supreme Court.
The ethics law Hubbard was convicted under is clear that Hubbard violated his oath to enrich himself. It shouldn't take six minutes, much less more than six months for the court to rule. Yet, Hubbard is still free, despite being sentenced to four years in prison.
Instead of partisan elections, some states have a special commission that selects a particular number of qualified judicial candidates, sends their name to an appointing body (often, a governor), then holds retention elections to see if those judges retain their position. Why isn't Marsh out there pushing for that, at least at the Supreme Court and appeals courts levels?
Instead, Marsh and Ivey want to take the schools away from voters.
I'm voting against Amendment One on March 3.
But I'd certainly favor a system where judges have to be qualified to serve on the bench and not be picked in partisan elections when partisanship should have nothing to do with court rulings.
Only the law, not any party's political philosophy, should determine how a judge rules, especially a justice serving on the state's highest court.
Vote "No" on Amendment One. Let's turn that energy instead toward making our courts as nonpartisan as possible.
But it won't happen. The Legislature and special interests would lose control over the courts, and Marsh and other lawmakers are certainly not going to let that happen.
If Marsh, Ivey, and lawmakers are serious about improving state schools, take a good look at the states with high quality school systems. What they'll find is that money matters, for both educators and for the schools in which they work.
Joey Kennedy, a Pulitzer Prize winner, writes a column every week for Alabama Political Reporter. Email: [email protected]
Print this piece
Opinion | 1964 Goldwater landslide was beginning of Republican dominance in the South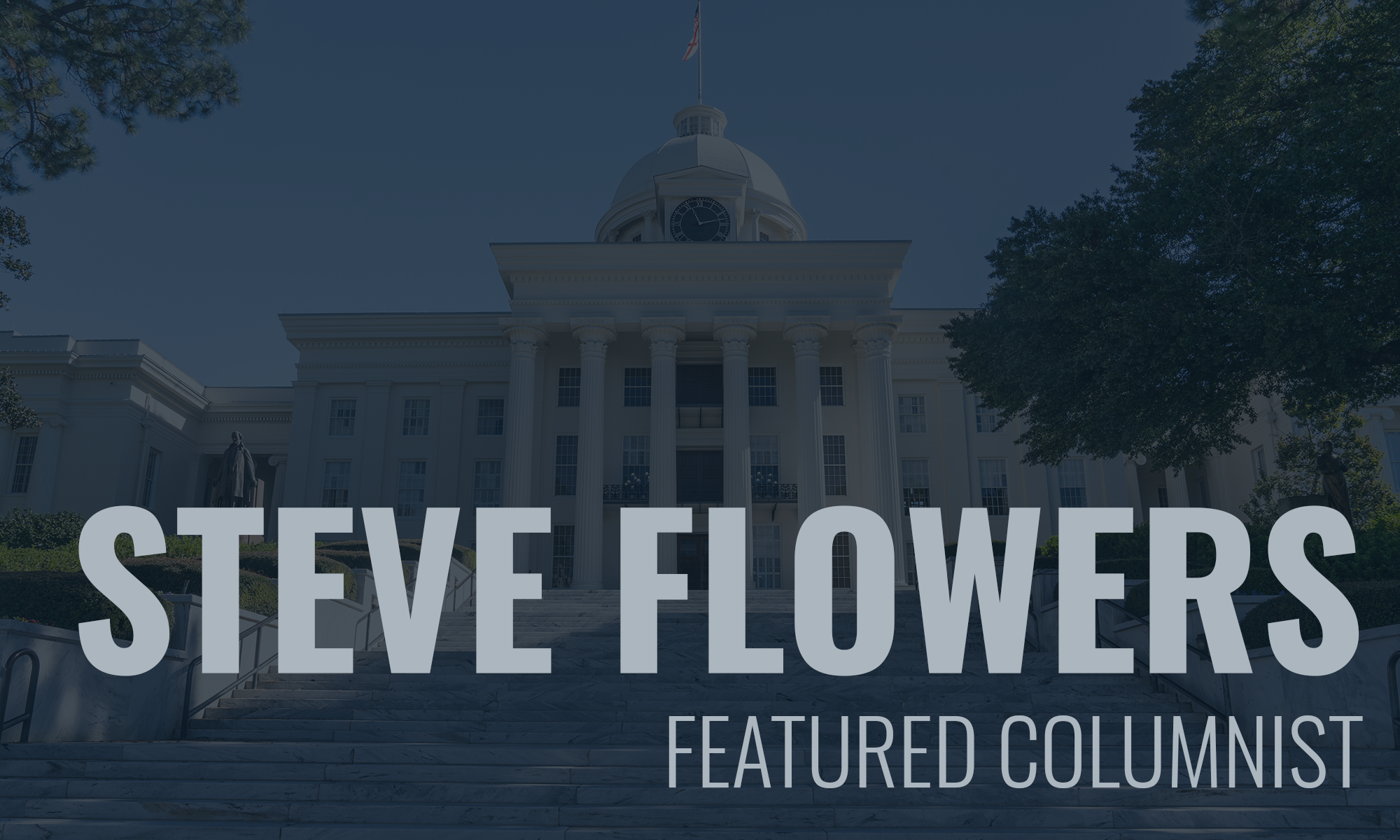 Our primary runoffs have been postponed until July 14, 2020. It was a wise and prudent decision by Secretary of State John Merrill and Gov. Kay Ivey. Most voters are older and you are asking them to come out and vote and at the same time stay home.
The main event will be the GOP runoff for the U.S. Senate. The two combatants, Jeff Sessions and Tommy Tuberville, will now square off in the middle of a hot Alabama summer. The winner will be heavily favored to go to Washington. We are a very reliably Republican state especially in a presidential election year.
Many of you have asked, "When did Alabama become a dominant one–party Republican state?" Well it all began in the Presidential year of 1964.  The 1964 election was the turning point when the Deep South states of Alabama, Mississippi, Georgia, Louisiana and South Carolina voted for Barry Goldwater and never looked back.  It was the race issue that won southerners over for Goldwater.  The Republican Party captured the race issue that year and have never let go of it.
The South which was known as the "Solid South" for more than six decades, because we were solidly Democratic, are today known as the "Solid South" because we are solidly Republican.Presidential candidates ignore us during the campaign because it is a foregone conclusion that we will vote Republican, just as presidential candidates ignored us for the first 60 years of the 20th Century, because it was a foregone conclusion that we were going to vote Democratic.
George Wallace had ridden the race issue into the Governor's office in 1962.  It had reached a fever pitch in 1964.  Democratic President, Lyndon Johnson, had passed sweeping Civil Rights legislation which white southerners detested.  
The only non-southern senator to oppose the Civil Rights legislation was Republican Senator Barry Goldwater of Arizona.  When the Republican Party met at the old Cow Palace in San Francisco, they nominated Goldwater as their 1964 presidential candidate.  Johnson annihilated him, nationwide, but Goldwater won the South in a landslide.  
Before that fall day in November of 1964, there was no Republican Party in Alabama.  There were no Republican officeholders. There was no Republican primary. Republicans chose their candidates in backroom conventions.  Except for a few Lincoln Republicans in the hill counties, it was hard getting a white Alabamian even to admit they were Republican.
That all changed in 1964.  Goldwater and the Republicans became identified with segregation and the white Southern voter fled the Democratic Party en masse.   As the Fall election of 1964 approached the talk in the country stores around Alabama was that a good many good ole boys were going to vote straight Republican even if their daddies did turn over in their graves.  Enterprising local bottling companies got into the debate and filled up drink boxes in the country stores labeled Johnson Juice and Gold Water.  The Gold Water was outselling the Johnson Juice 3-to-1.
Alabamians not only voted for Barry Goldwater but also pulled the straight Republican lever out of anger towards Lyndon Johnson's Civil Rights agenda.  Most of Alabama's eight-member Congressional delegation, with more than 100 years of seniority was wiped out by straight ticket Republican voting on that November 1964 day.
Earlier that year, Lyndon B. Johnson, the toughest, crudest, most corrupt and yes most effective man to ever serve in the White House, made a profound statement.  As he signed the Civil Rights Bill he had pushed through Congress, he looked over at the great Southern Lion, Richard Russell of Georgia, and as Senator Russell glared at Johnson with his steel stare, Lyndon said, "I just signed the South over to the Republican Party for the next 60 years." Johnson's words were prophetic.
Folks, beginning with the 1964 election, there have been 17 presidential elections counting this year.  If you assume that Donald Trump carries our state in November, that is a safe assumption, Alabama has voted for the Republican nominee 16 out of 17 elections over the past 56 years.  Georgia peanut farmer, Jimmy Carter, is the only interloper for the Democrats in 1976.
The U.S. Senate seat up this year was first won by a Republican in 1996.  That Republican was Jeff Sessions.  
So folks, in 1964, Alabama became a Republican state and it happened in what was called the Southern Republican "Goldwater Landslide."
See you next week.
Steve Flowers is Alabama's leading political columnist. His weekly column appears in over 60 Alabama newspapers. He served 16 years in the state legislature. Steve may be reached at www.steveflowers.us.
Print this piece