Opinion | There's a better gambling deal to be made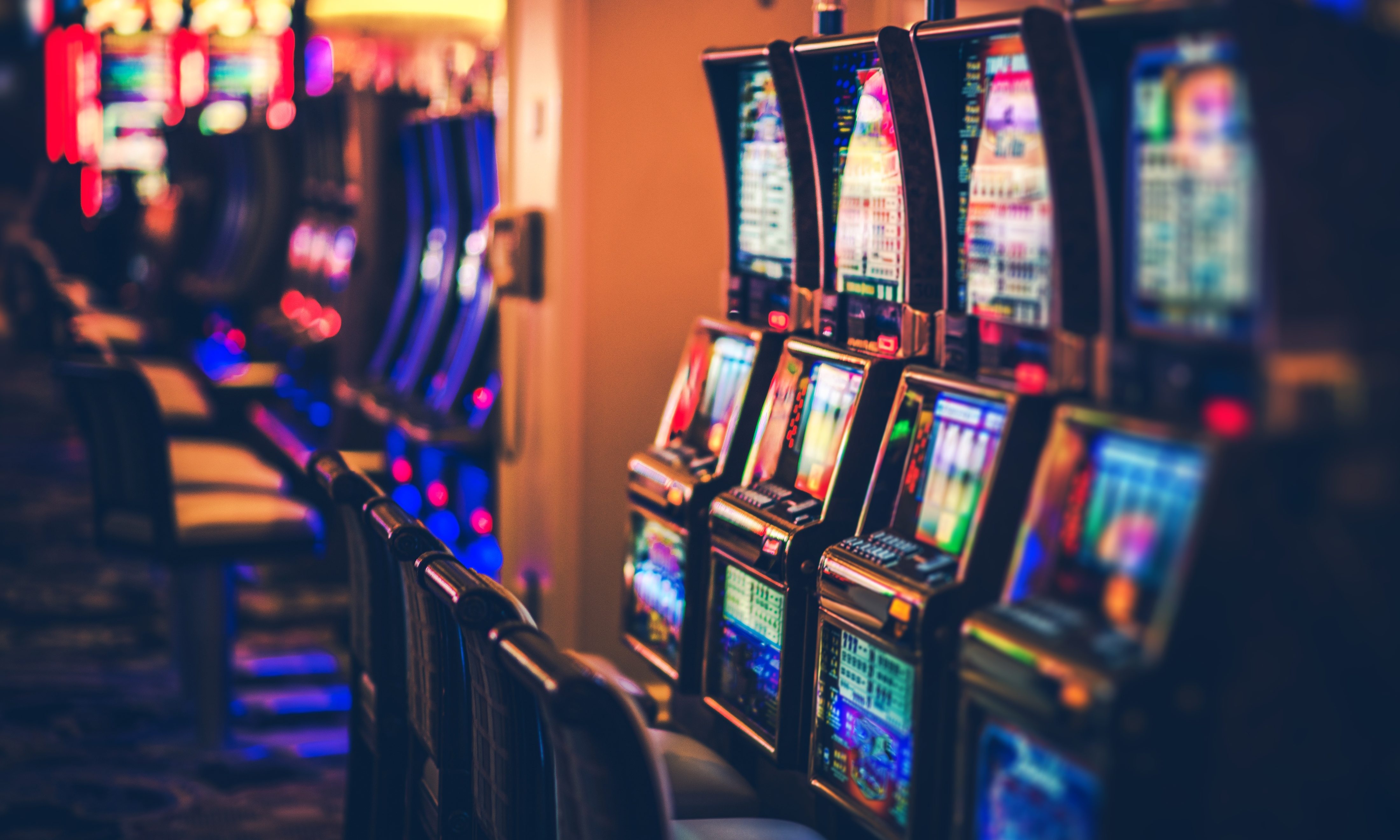 You have to give the Poarch Band of Creek Indians some credit — they know how to play the politicians of this state. 
You don't get to be a default gambling monopoly for a decade without knowing how to spot a mark — in this case the majority of the Alabama Legislature — and playing that mark like an over-confident college kid at an all-night, no-limit table. 
Alabama has been thoroughly rolled over the past 10 years by PCI — mostly due to our own stupidity and stubbornness.
And it's about to happen again.  
The Poarch Creeks have dangled a big bag of easy cash in front of Alabama lawmakers, and I think we all know how this will end. Dumb money is the Kryptonite of Alabama politicians, and a billion dollars, no matter how stupid the deal, will be too much for them to turn down. 
Because turning it down will require understanding the laws, understanding gambling taxation, understanding projected revenues from various types of gaming, understanding Indian gaming laws and understanding how and why the state holds ALL of the power in this matter. 
Already, I've heard from lawmakers who believe this is "not a bad deal at all" or that it "could be a lot worse." 
If ever a phrase summed up Alabama lawmaking, "could be worse," would have to be it. 
But on the off chance that someone in Alabama's government might care to make an informed decision — or might care to make a decision that isn't based entirely on how much cash was dumped into his or her campaign account — I'm going to point out a few flaws in the PCI "billion dollar" plan and take a stab, again, at explaining how the state could get its best (and probably only workable) deal. 
First and foremost, the 25-percent tax rate figure quoted in the PCI plan is nonsense. 
Already, tribal CEO Stephanie Bryan backed away from that number, telling al.com over the weekend that the exact amount hasn't been set. That's because there's no way you're getting 25 percent on all games at all casinos. 
If you do the math, though, you figure out pretty quickly why PCI would even be willing to discuss such an amount. 
Because they wouldn't be paying it on all of their facilities. 
Under the PCI plan, $325 million in annual tax revenue would come from two sources: a simple, paper lottery and revenue from casinos. 
We already know that a simple lottery with no electronic options is projected to take in around $160 million per year, and we know that because we had about 50,000 debates over it last year. 
That leaves $165 million coming from casino profits that are taxed at 25 percent. So, $660 million annually. 
That's not a five-casino sum. That's a two-casino sum. 
So, PCI wants Alabama lawmakers to hand them gaming exclusivity and five full-blown casinos in exchange for them paying 25 percent in taxes on revenue from two of those casinos? 
That's some deal … for them. 
Oh, we shouldn't forget the $225 million payment for exclusivity or the fees for licensing paid up front, which is how PCI would meet its projected "billion dollar" deal in the first year. 
The tribe would make that $750 million back in year one. And the state would be getting hosed on revenue forever. 
Again, let's just do the math. 
Studies conducted last year, and in previous years, of the impact of a full lottery with electronic options for game play showed that the state could expect roughly $400 million in annual tax revenue. That's for just the lottery — no casino revenue is included. 
That's already $75 million more annually than PCI's total plan. And we haven't even gotten to the casinos. 
If you truly want the best deal on two new casinos, just bid them out. Require a hefty licensing fee up front and then take bids on the best casino plans and locations. And then tax those casinos at a more reasonable 15-percent rate, which should produce somewhere in the neighborhood of $125 million annually. 
Next step: you're going to have to offer gaming to the dog tracks in Macon and Greene counties. You can't get a bill passed otherwise. You can argue with me on this if you want, but I have 40 years of gaming history that says I'm right. 
But now you can tax those establishments at normal rates (15ish percent) and you can expect revenues in the $75-$100 million range annually.
Now, add up the tracks, the two new casinos and the lottery: That's roughly $600 million in tax revenue annually. Nearly double what the tribe's plan offers. 
But here's the kicker: You'll still get a compact with PCI. 
The tribe can't exist only offering electronic bingo if casinos in Alabama are offering full gaming. They would be forced to come to the table and negotiate a compact, because under Indian Gaming laws, tribes can only operate Class III games if a compact with the state exists. 
Obviously, you wouldn't get a 25 percent tax rate; it'll be more like 7-10 percent. But that should still produce a solid amount of revenue annually. 
Tah-dah. You've just produced about $650 million in annual tax revenue and no one has exclusivity.
Print this piece
Opinion | 1964 Goldwater landslide was beginning of Republican dominance in the South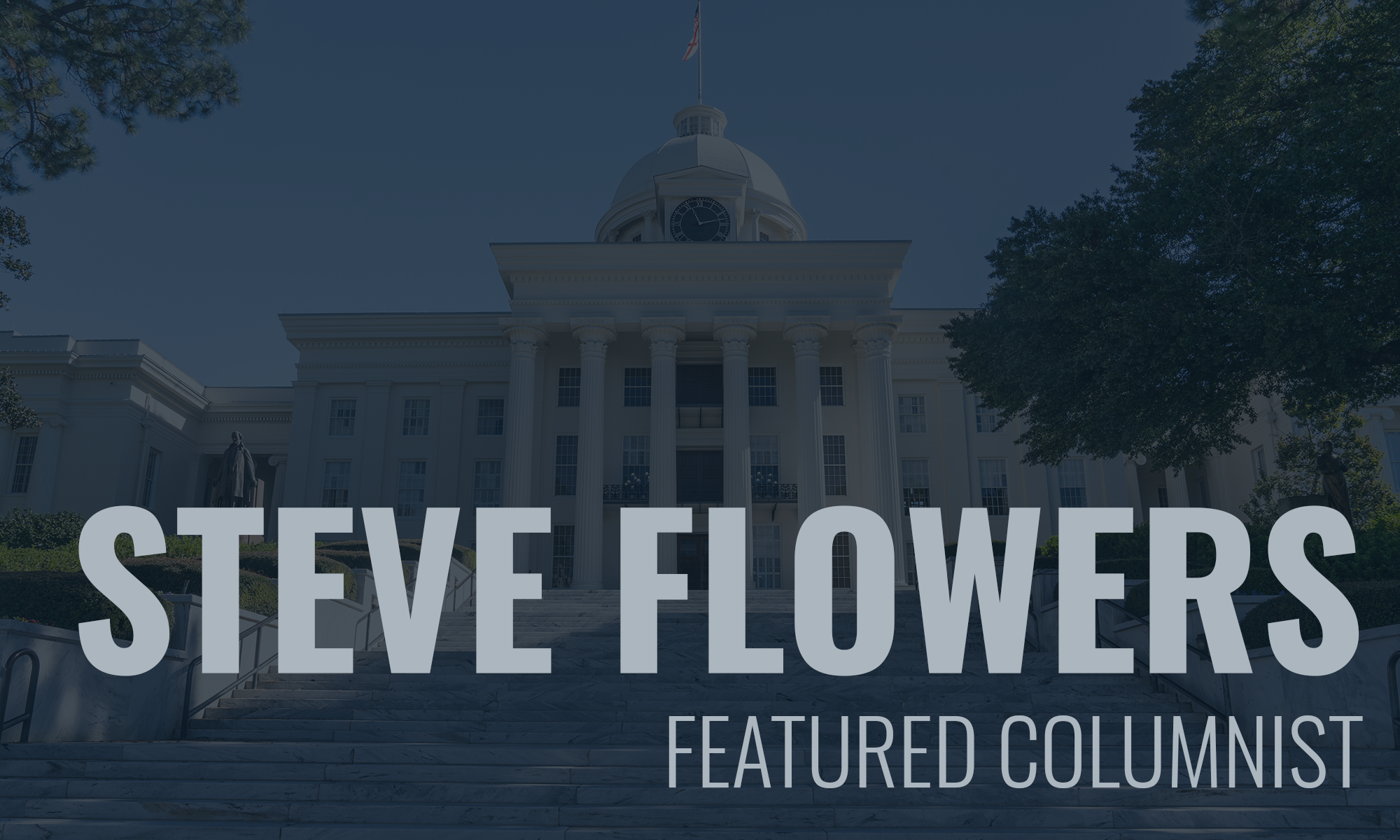 Our primary runoffs have been postponed until July 14, 2020. It was a wise and prudent decision by Secretary of State John Merrill and Gov. Kay Ivey. Most voters are older and you are asking them to come out and vote and at the same time stay home.
The main event will be the GOP runoff for the U.S. Senate. The two combatants, Jeff Sessions and Tommy Tuberville, will now square off in the middle of a hot Alabama summer. The winner will be heavily favored to go to Washington. We are a very reliably Republican state especially in a presidential election year.
Many of you have asked, "When did Alabama become a dominant one–party Republican state?" Well it all began in the Presidential year of 1964.  The 1964 election was the turning point when the Deep South states of Alabama, Mississippi, Georgia, Louisiana and South Carolina voted for Barry Goldwater and never looked back.  It was the race issue that won southerners over for Goldwater.  The Republican Party captured the race issue that year and have never let go of it.
The South which was known as the "Solid South" for more than six decades, because we were solidly Democratic, are today known as the "Solid South" because we are solidly Republican.Presidential candidates ignore us during the campaign because it is a foregone conclusion that we will vote Republican, just as presidential candidates ignored us for the first 60 years of the 20th Century, because it was a foregone conclusion that we were going to vote Democratic.
George Wallace had ridden the race issue into the Governor's office in 1962.  It had reached a fever pitch in 1964.  Democratic President, Lyndon Johnson, had passed sweeping Civil Rights legislation which white southerners detested.  
The only non-southern senator to oppose the Civil Rights legislation was Republican Senator Barry Goldwater of Arizona.  When the Republican Party met at the old Cow Palace in San Francisco, they nominated Goldwater as their 1964 presidential candidate.  Johnson annihilated him, nationwide, but Goldwater won the South in a landslide.  
Before that fall day in November of 1964, there was no Republican Party in Alabama.  There were no Republican officeholders. There was no Republican primary. Republicans chose their candidates in backroom conventions.  Except for a few Lincoln Republicans in the hill counties, it was hard getting a white Alabamian even to admit they were Republican.
That all changed in 1964.  Goldwater and the Republicans became identified with segregation and the white Southern voter fled the Democratic Party en masse.   As the Fall election of 1964 approached the talk in the country stores around Alabama was that a good many good ole boys were going to vote straight Republican even if their daddies did turn over in their graves.  Enterprising local bottling companies got into the debate and filled up drink boxes in the country stores labeled Johnson Juice and Gold Water.  The Gold Water was outselling the Johnson Juice 3-to-1.
Alabamians not only voted for Barry Goldwater but also pulled the straight Republican lever out of anger towards Lyndon Johnson's Civil Rights agenda.  Most of Alabama's eight-member Congressional delegation, with more than 100 years of seniority was wiped out by straight ticket Republican voting on that November 1964 day.
Earlier that year, Lyndon B. Johnson, the toughest, crudest, most corrupt and yes most effective man to ever serve in the White House, made a profound statement.  As he signed the Civil Rights Bill he had pushed through Congress, he looked over at the great Southern Lion, Richard Russell of Georgia, and as Senator Russell glared at Johnson with his steel stare, Lyndon said, "I just signed the South over to the Republican Party for the next 60 years." Johnson's words were prophetic.
Folks, beginning with the 1964 election, there have been 17 presidential elections counting this year.  If you assume that Donald Trump carries our state in November, that is a safe assumption, Alabama has voted for the Republican nominee 16 out of 17 elections over the past 56 years.  Georgia peanut farmer, Jimmy Carter, is the only interloper for the Democrats in 1976.
The U.S. Senate seat up this year was first won by a Republican in 1996.  That Republican was Jeff Sessions.  
So folks, in 1964, Alabama became a Republican state and it happened in what was called the Southern Republican "Goldwater Landslide."
See you next week.
Steve Flowers is Alabama's leading political columnist. His weekly column appears in over 60 Alabama newspapers. He served 16 years in the state legislature. Steve may be reached at www.steveflowers.us.
Print this piece