Opinion | There's a better gambling deal to be made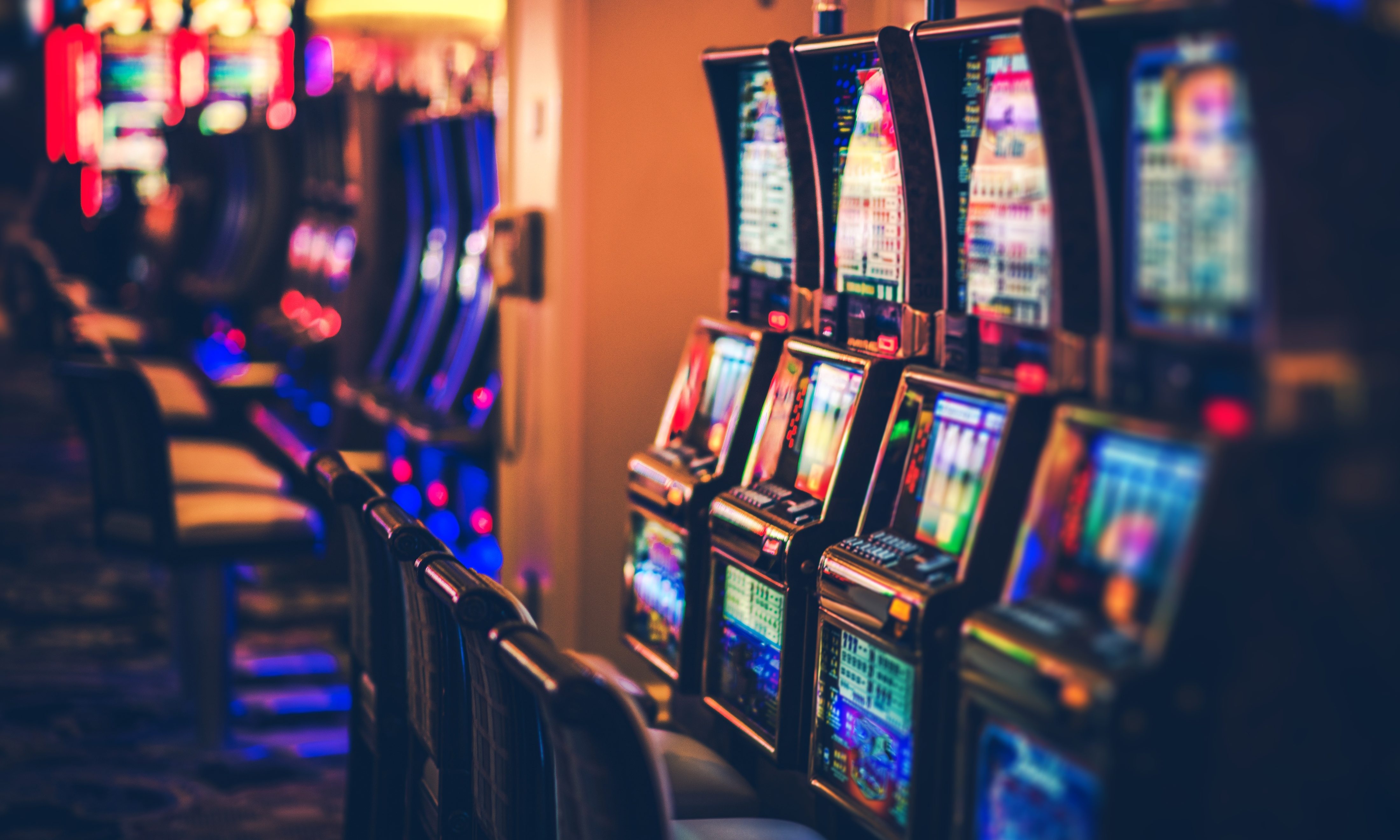 You have to give the Poarch Band of Creek Indians some credit — they know how to play the politicians of this state. 
You don't get to be a default gambling monopoly for a decade without knowing how to spot a mark — in this case the majority of the Alabama Legislature — and playing that mark like an over-confident college kid at an all-night, no-limit table. 
Alabama has been thoroughly rolled over the past 10 years by PCI — mostly due to our own stupidity and stubbornness.
And it's about to happen again.  
The Poarch Creeks have dangled a big bag of easy cash in front of Alabama lawmakers, and I think we all know how this will end. Dumb money is the Kryptonite of Alabama politicians, and a billion dollars, no matter how stupid the deal, will be too much for them to turn down. 
Because turning it down will require understanding the laws, understanding gambling taxation, understanding projected revenues from various types of gaming, understanding Indian gaming laws and understanding how and why the state holds ALL of the power in this matter. 
Already, I've heard from lawmakers who believe this is "not a bad deal at all" or that it "could be a lot worse." 
If ever a phrase summed up Alabama lawmaking, "could be worse," would have to be it. 
But on the off chance that someone in Alabama's government might care to make an informed decision — or might care to make a decision that isn't based entirely on how much cash was dumped into his or her campaign account — I'm going to point out a few flaws in the PCI "billion dollar" plan and take a stab, again, at explaining how the state could get its best (and probably only workable) deal. 
First and foremost, the 25-percent tax rate figure quoted in the PCI plan is nonsense. 
Already, tribal CEO Stephanie Bryan backed away from that number, telling al.com over the weekend that the exact amount hasn't been set. That's because there's no way you're getting 25 percent on all games at all casinos. 
If you do the math, though, you figure out pretty quickly why PCI would even be willing to discuss such an amount. 
Because they wouldn't be paying it on all of their facilities. 
Under the PCI plan, $325 million in annual tax revenue would come from two sources: a simple, paper lottery and revenue from casinos. 
We already know that a simple lottery with no electronic options is projected to take in around $160 million per year, and we know that because we had about 50,000 debates over it last year. 
That leaves $165 million coming from casino profits that are taxed at 25 percent. So, $660 million annually. 
That's not a five-casino sum. That's a two-casino sum. 
So, PCI wants Alabama lawmakers to hand them gaming exclusivity and five full-blown casinos in exchange for them paying 25 percent in taxes on revenue from two of those casinos? 
That's some deal … for them. 
Oh, we shouldn't forget the $225 million payment for exclusivity or the fees for licensing paid up front, which is how PCI would meet its projected "billion dollar" deal in the first year. 
The tribe would make that $750 million back in year one. And the state would be getting hosed on revenue forever. 
Again, let's just do the math. 
Studies conducted last year, and in previous years, of the impact of a full lottery with electronic options for game play showed that the state could expect roughly $400 million in annual tax revenue. That's for just the lottery — no casino revenue is included. 
That's already $75 million more annually than PCI's total plan. And we haven't even gotten to the casinos. 
If you truly want the best deal on two new casinos, just bid them out. Require a hefty licensing fee up front and then take bids on the best casino plans and locations. And then tax those casinos at a more reasonable 15-percent rate, which should produce somewhere in the neighborhood of $125 million annually. 
Next step: you're going to have to offer gaming to the dog tracks in Macon and Greene counties. You can't get a bill passed otherwise. You can argue with me on this if you want, but I have 40 years of gaming history that says I'm right. 
But now you can tax those establishments at normal rates (15ish percent) and you can expect revenues in the $75-$100 million range annually.
Now, add up the tracks, the two new casinos and the lottery: That's roughly $600 million in tax revenue annually. Nearly double what the tribe's plan offers. 
But here's the kicker: You'll still get a compact with PCI. 
The tribe can't exist only offering electronic bingo if casinos in Alabama are offering full gaming. They would be forced to come to the table and negotiate a compact, because under Indian Gaming laws, tribes can only operate Class III games if a compact with the state exists. 
Obviously, you wouldn't get a 25 percent tax rate; it'll be more like 7-10 percent. But that should still produce a solid amount of revenue annually. 
Tah-dah. You've just produced about $650 million in annual tax revenue and no one has exclusivity.

Opinion | Somebody, please, take the lead
Just like Donald Trump on the national level, Gov. Kay Ivey has bungled containing the novel coronavirus COVID-19. Alabama is showing record cases and hospitalization levels.
But while Ivey extended the Safer-at-Home order though July 31, she didn't add any new restrictions. The governor says requiring masks is simply too difficult to manage and enforce.
Nobody said fighting the virus would be easy. The problem is neither Ivey nor many other governors, along with the White House, didn't really make containment much of a priority.
Testing is still inadequate, nearly a half-year after the pandemic started. Alabama's first diagnosed case was March 13. Since then – as of Wednesday – Alabama has racked up more than 30,000 cases with more than 900 deaths. Nationally, there have been more than 2.6 million cases and nearly 130,000 deaths.
When the pandemic was young, Ivey responded well, ordering everybody to stay home except for essential workers. She did much better than the governors in the state's surrounding Alabama. But just as with most states across the Southeast, after a few weeks Ivey's resolve cracked. Like the governors of states like Georgia and Florida, which are also seeing a spike in infections and are setting records.
Ivey should tighten up the restrictions, including closing the state's beaches over the July 4th weekend. Bars, gyms, and other places where large crowds gather, usually not social distancing and many without masks, should be restricted.
Yes, such measure will continue to cause economic pain, but such restrictions would slow the spread of the virus. We've already seen that not just in the United States, but across many parts of the world.
Ivey and health officials also need to increase testing and contact tracing.
Yes, all of that is difficult, but what are the consequences? More deaths. Just how many deaths are acceptable? Is it 1,000 (we're almost there), or 2,000, or 5,000? Is any number unacceptable. It doesn't suffice for elected officials to claim even one death is too many when, through their own actions, thousands and thousands have died in Alabama and across the nation.
And those numbers don't include infected and once hospitalized patients who are left with permanent organ and lung damage.
Cities like Birmingham and Montgomery have mandatory mask laws, and they need to be enforced because a lot of people are going out without their masks. Still, there are many laws on the books that are difficult to enforce; that doesn't mean those laws don't have value. A statewide mandatory mask order if, nothing else, would lead more people to wear masks, plus it would give support to businesses who refuse to allow people inside without masks.
UAB is planning to bring students back on campus when the fall semester begins in late August, but there will be strict safety measures to follow, including wearing masks, social distancing, handwashing, and regular health checks.
Ivey says if the rate of cases and hospitalizations doesn't slow, she'll enact more stringent measures. But when she finally gets around to making those decisions, it could very well be too late.
Indeed, it may be too late already.
We've seen what indecisive leadership does during a pandemic. What we need to see – in Alabama and nationally – is a more determined response that helps put the virus in check. That includes mask wearing, increased testing, and contact tracing.
Every day that doesn't happen, more people will get sick and die when they didn't have to.

Joey Kennedy, a Pulitzer Prize winner, writes a column every week for Alabama Political Reporter. Email: [email protected]