Moore says the Democratic Party "does not represent the conservative values" of Alabama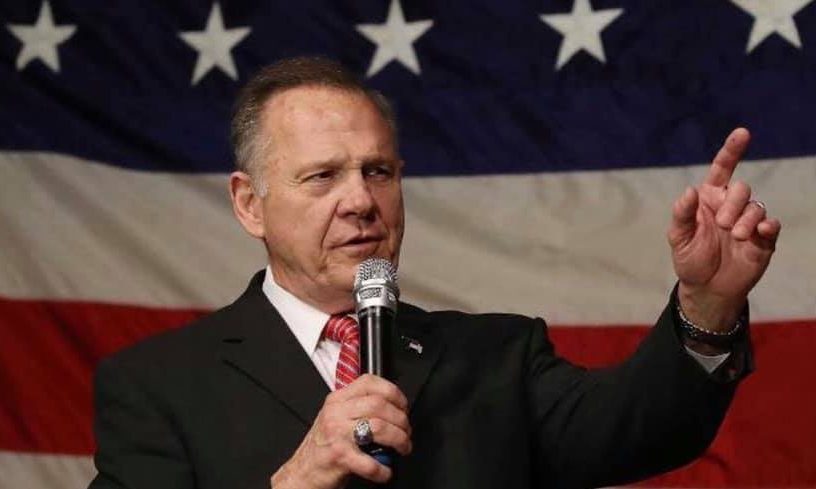 U.S. Senate candidate former Chief Justice Roy Moore said last week that the agenda of the Democratic candidates for president "would certainly lead to the destruction of our country."
Moore was asked by reporters if he would watch the debate on Wednesday night. Moore said that he has watched earlier Democratic debates but did not plan to watch the next one.
"I'm sure this debate will focus on the President's Impeachment," Moore said. "I have no need or desire to listen further to an agenda which would certainly lead to the destruction of our Country and the removal of our President. The Democrat Party does not represent the conservative values of the people of the state of Alabama."
Moore was not alone in not watching Wednesday's presidential debates. They were the lowest watched Democratic debates to this point in this election and have been overshadowed by the presidential impeachment inquiry.
Moore is running for the Republican nomination for the Senate seat currently held by Sen. Doug Jones.
Moore is calling for turning back the clock to the America of the '60s and '70s. He spoke recently to the Huntsville Republican Men's Breakfast group. He said that he had classmates at West Point that died in Vietnam.
"I wonder what they would think if they could see our country today," Moore pondered. "Back then we had immigration policy but we didn't have people flooding our borders. We didn't have gangs bringing drugs in. We didn't have any of this. We had an immigration law and both the Democrats and Republicans expected it. They respected the law. It should not be like it is today; but before President Trump or anyone even talked about immigration. Back in 2005 when I was running for governor, I put out a policy against illegal aliens flooding our borders. That policy was that It was wrong then and it is wrong now."
"We have got to go back to what we did back in the sixties and seventies back to a moral basis," Moore said. "We did not have a national healthcare system. You know when Obama passed this thing rising all our costs and business started going down the tube everybody said it was going to be repealed. You never hear anybody in Congress talk about it now. Our indebtedness was $22 trillion. Back in the sixties and seventies it was much lower. It was a sixth of that. Abortion was not legal when I went to Vietnam. It was passed later. It was oked later. We had abortion laws in our country and our state. We did not have same sex marriage. We did not have transgender rights. Sodomy was illegal. These things were just not around when my classmates and I went to West Point and Vietnam."
"Back then there was no mention of socialism," Moore continued. "Today we find socialism on the table in Congress. We have Democrats, the squad, arguing that we should be a socialist nation. They don't even understand what happened in Argentina. They don't understand that we are a great nation because we are based on capitalism and growth."
"Our education system, that is something that really gets me, because back when I was in school in 1965, we had prayer in school," Moore added. "We had prayer before our football games. The Ten Commandments could be displayed in school up until 1980. In 1980 when the Supreme Court outlawed it. They said if posted copies of the Ten Commandment have any affect at all it would cause children to read them. Meditate on that perhaps to venerate and obey them and this is impermissible under the establishment clause? I am going to tell you that it's not impermissible to view the law upon which our nation is founded."
"We had the Pledge of Allegiance," Moore continued. "We said the Pledge of Allegiance. We had morning devotionals. I know most of you in here over the age of sixty probably remember days like that. We are continually under attack from atheists and secular humanists who want to take those laws from us."
"We have drag queens teaching kindergarten children in this state and this community….in Huntsville in Mobile they taught kids and they dress them up in drag," Moore told the audience. "Where does this come from? Gender identity is being taught in California to young kids and parents have no choice but to let their kids be taught that."
"The U.N. You don't hear any talk about the U.N.," Moore said. "In our backyard we have an organization in our backyard that intends to take away our rights. They hire kids to go out and protest our economic conditions. We have got to wake up. They don't stand for us and we are maintaining them.
"When I went to school the Constitution was highly regarded," Moore said. "Now we have kids who undermine our Constitution and impeach our President simply because they do not like his politics. That is not constitutional, and we should know that."
Moore won the GOP nomination in the special Republican primary election of 2017 but was defeated in the general election by Jones.
The Republican primary will be on March 3.
(Original reporting by the Yellowhammer News contributed to this report.)
Gary Bauer endorses Hightower for Congress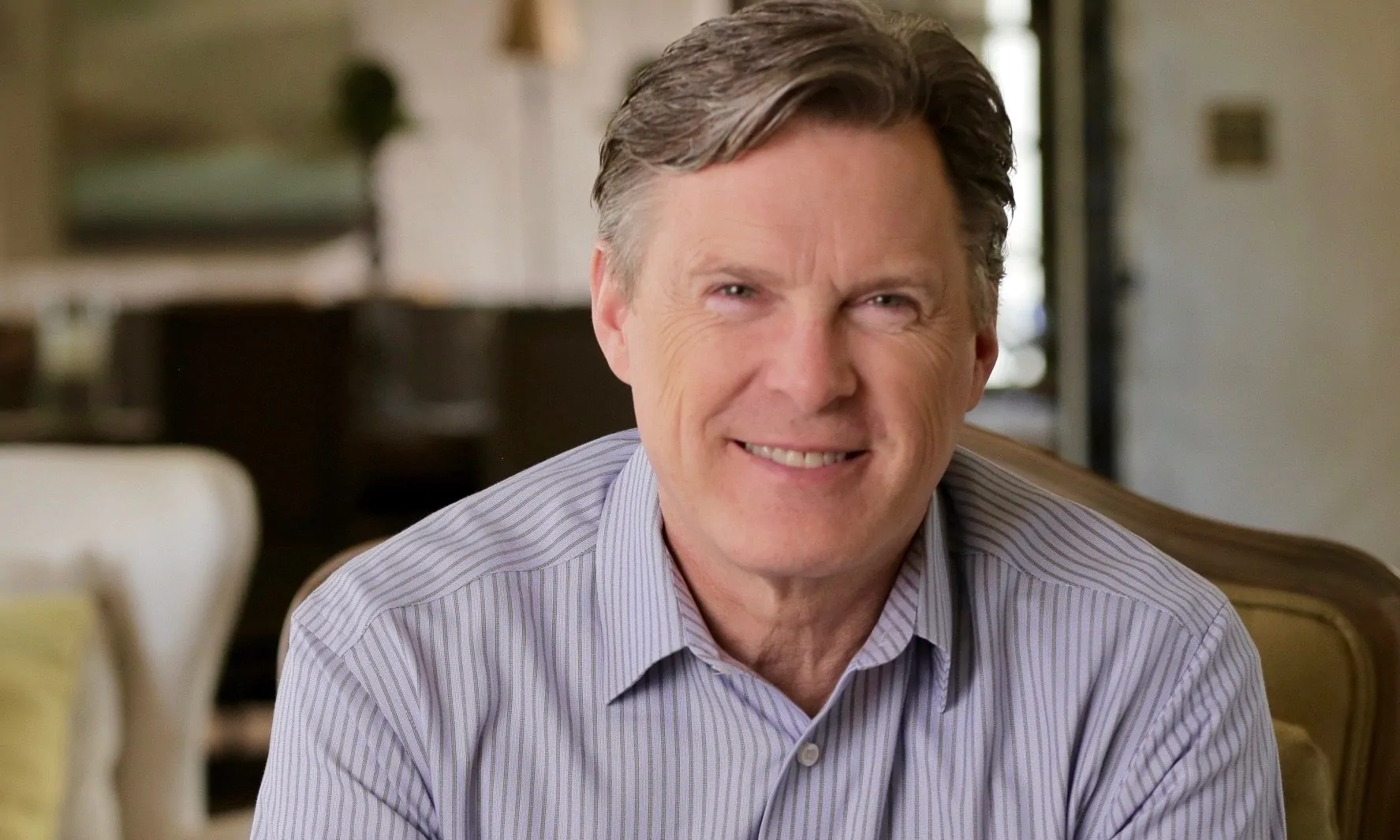 Congressional candidate Bill Hightower's campaign announced Wednesday that he has received the endorsement of national social conservative leader Gary Bauer.
"I am proud to endorse Bill Hightower for Congress," Bauer said. "Bill is a man of God who is an unapologetic voice for faith, family and freedom. He has worked to defend the unborn both in public and private life for 40 years and there has been no stronger advocate for protecting our religious liberties."
"Bill Hightower has a proven pro-family, pro-life record that the voters of south Alabama can count on," Bauer said. "As their congressman, I know Bill Hightower will stand with President Trump to defend our values, protect our constitutional rights, secure the border and put hard-workings America first."
"Susan and I have followed Gary Bauer since his service to President Reagan, and his later work on the Family Research Council," Hightower said. "Because of our personal support of James Dobson's, Focus on the Family, with whom Gary worked, we have for at least 30 years leaned heavily upon his conservative, family-oriented commentary on culture. It is an honor to be endorsed by Gary, because like him, I am a staunch supporter of Israel and deem our religious freedoms as core to who we are as Americans."
Bauer currently serves as president of American Values, a public policy think tank, and was Washington director of Christians United for Israel Action Fund. Bauer has held several positions in the administration of former President Ronald Reagan including deputy under-secretary of education from 1982 to 1985 and under-secretary of education from 1985 to 1987.
Bauer was then appointed assistant to the president for policy development, a position he held until January 1989. He later served as a senior vice president of Focus on the Family and as president of the Family Research Council.
In 2000, Bauer sought the Republican nomination for president of the United States. Then-Texas Gov. George W. Bush won the nomination and went on to win the 2000 election.
Hightower is running in Alabama's 1st Congressional District in the July 14 Republican Primary runoff against former State Rep. Barry Moore, R-Enterprise.
Incumbent Congressman Bradley Byrne is not running for re-election.
Hightower has a bachelor's degree from the University of South Alabama and a master's degree from Vanderbilt University. Hightower has worked for several Fortune 500 companies around the world before moving back to South Alabama in 2002. He has started and run several small businesses in the Mobile area. Hightower is a husband, father and grandfather.
The winner of the Republican nomination will face the winner of the Democratic primary runoff in the Nov. 3 general election. On the Democratic side, James Averhart is running against Kiani Gardner.