Police: Remains found in Macon County likely missing college student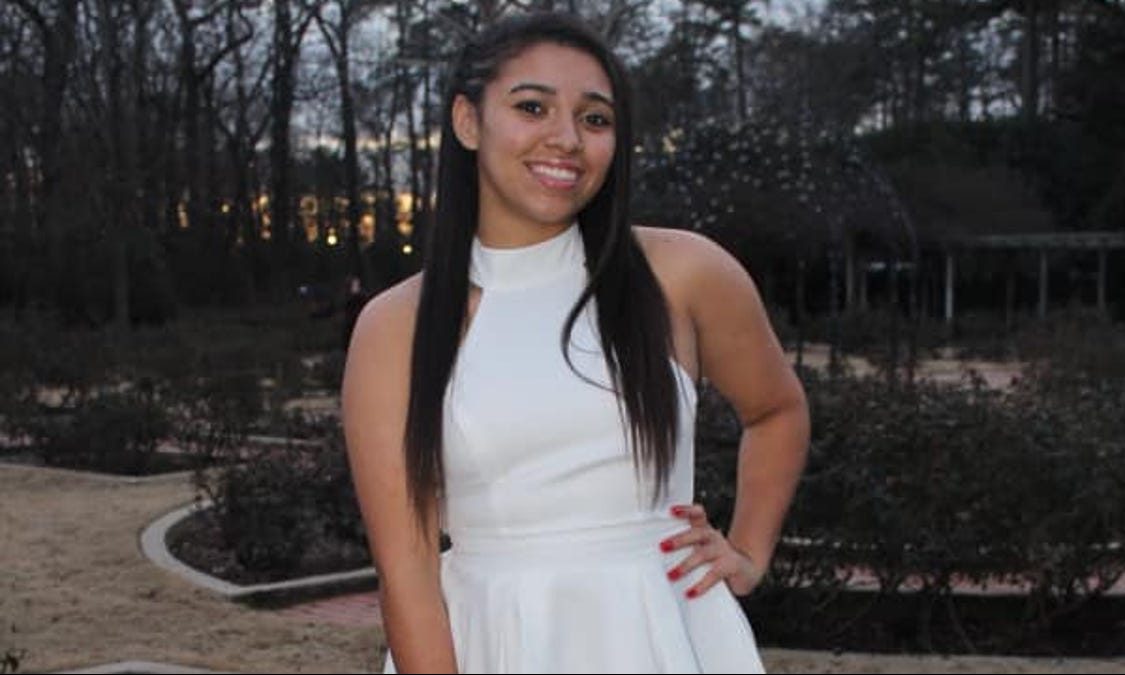 Human remains discovered in rural Macon County on Monday are believed to be those of missing college student Aniah Blanchard, numerous law enforcement officials said. 
Early on Monday, Auburn Police officials received information on the possible whereabouts of Blanchard's remains, Macon County Sheriff Andre Brunson said during a news conference. Brunson said Auburn PD officials reached out to his office and his deputies searched an area behind a rural church off County Road 2 in Shorter, where they located a body. 
Both Brunson and Lee County District Attorney Brandon Hughes told news outlets on Monday that they believed the remains to be Aniah Blanchard. A source familiar with the investigation said Auburn Police received the tip on Blanchard's location from one of three suspects arrested in her disappearance. 
"I think someone had specific information," Brunson said. He said locating the body in the area where it was found — described as "wooded" — would have been "nearly impossible" without a tip. 
Brunson said dental records were being sent for comparison to confirm the identity, and he expected that task to be accomplished within a day or so. Macon County deputies, Alabama Law Enforcement Agency officers, Auburn Police and other law enforcement agency officials were still working the scene late Monday night and indicated they could stay most of the night. 
Blanchard's disappearance and the subsequent search and investigation into her disappearance drew national media attention. 
Auburn Police also arrested a third suspect in Blanchard's kidnapping on Monday. David Johnson Jr., of Montgomery, was booked into a Montgomery County jail on charges of hindering prosecution. 
Also arrested are Ibraheem Yazeed, who police believe to be the primary actor in Blanchard's disappearance, and Antwon "Squirmy" Fisher, who was arrested Friday for aiding Yazeed and destroying evidence. 
A witness in the case said he saw Yazeed force Blanchard into a car at a gas station in Auburn. Blanchard went missing on Oct. 23 and was last seen on surveillance video from a gas station on South College Street in Auburn around 11:30 that night. Yazeed was captured on video at the same store. 
Blanchard's SUV was located at a Montgomery apartment complex two days later. Law enforcement officials said a significant amount of blood was found inside the vehicle.
Alabama parole officers seize firearms, ammunition and drugs in Enterprise
The seized evidence will be presented to a grand jury for further action and to authorities for potential federal charges.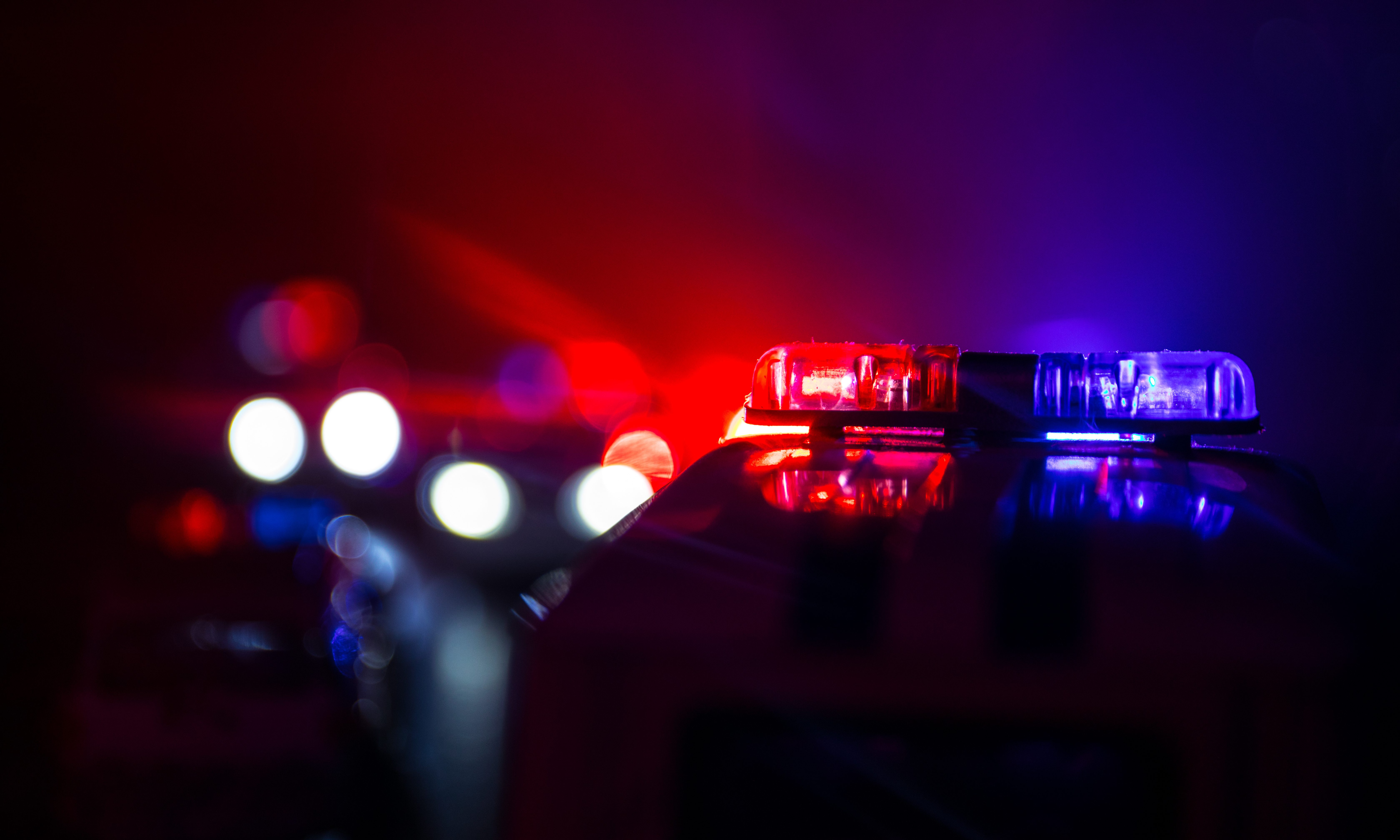 Officers of the Alabama Bureau of Pardons and Paroles on Wednesday seized two semiautomatic weapons, ammunition and drugs from a convicted armed robber in an operation in Enterprise. One of the seized weapons was stolen.
Alabama Bureau of Pardons and Paroles director Charlie Graddick praised officers Jared McPhaul and Troy Staley for their work.
"The first job every day of our officers is to protect public safety," Graddick said. "These officers stopped a parolee with a violent history from potentially using illegal weapons to harm someone. We are all grateful for their hard work and dedication."
The officers arrested parolee Jay Gatewood on a parole violation. Gatewood is out on parole after serving prison time for first-degree robbery and child abuse. Evidence of a possible parole violation was found after a search of Gatewood's car.
The seized evidence will be presented to a grand jury for further action and to authorities for potential federal charges.
Parolees are required to report to parole officers periodically. Gatewood had failed to report for the month of October so McPhaul directed him to come to the Enterprise office to report. The officers had received a tip that Gatewood might be engaging in illegal activities.
When Gatewood arrived, the officers, acting on the tip, asked if there was anything improper in his vehicle. On questioning, Gatewood admitted to the officers that there was a gun in his car.
McPhaul and Staley then searched the vehicle and found two 9 mm semiautomatic handguns. They also found three ammunition magazines, two of which were fully loaded, and a jar of marijuana with a digital scale.
The parole officers turned the evidence over to the Enterprise Police Department. McPhaul said that one of the guns had been reported stolen.
On March 17, 2008, Gatewood was sentenced to 25 years in prison for the armed robbery of a Dothan law office. He received three additional years for a child abuse conviction.
After serving just eight years of his sentence with the Alabama Department of Corrections, Gatewood was paroled in 2016. This was before Graddick was appointed the director of Pardons and Paroles. Gatewood has been supervised by parole officers since his release from prison.
For a convicted criminal to be in possession of firearms is a federal offense. That as well as the possession of illegal drugs and stolen property are all parole violations.
Gatewood, who has been jailed for the alleged parole violations, could potentially have his parole revoked for any one or more of these offenses. That will be determined in a future hearing.
Gatewood could potentially face new charges in the federal system for the gun charge. The stolen property and the marijuana could also be prosecuted in the state court system.
The possession of the digital scale is an indication that the marijuana was for other than personal use.
Depending on the amount of marijuana in the jar and any other evidence presented to the grand jury, Gatewood could potentially face a felony drug charge.