Democratic group: Republican efforts are weakening support for impeachment in rural America
Tuesday, the One Country Project (OCP) reported that Republican efforts to undermine the impeachment effort against President Donald J. Trump (R) appear to be winning the hearts and minds of rural voters. OCP leased the fifth installment of its impeachment social media listening project, which analyzes how rural Americans active on social media in Iowa, Michigan, Minnesota, New Hampshire, Pennsylvania, and Wisconsin are discussing the impeachment inquiry.
"Since day one, Republicans in Congress have been treating the impeachment inquiry not as a serious constitutional process, but rather as an opportunity to malign Democratic members as craven political operators," said founding board member and former Senator Heidi Heitkamp, D-North Dakota.
"Unfortunately, this aggressive Republican public relations campaign appears to be paying dividends," Heitkamp warned Democrats. "As One Country Project's latest impeachment tracker shows, Republican-leaning social media users are hardening in their belief that the impeachment inquiry is an illegitimate political stunt."
"Democratic lawmakers need to do more to explain the validity of the impeachment process and how the wanton acts of the president harm the American people, undermine the office, and run counter to the national interest," Heitkamp stated.
OCP observed social media traffic from November 12 to November 24. According ot their analysis, the discussion volume around impeachment continues to increase. Neutral discussion has been steady, but Trump defenders have been getting increasingly louder, and now constitute 36 percent of the discussion compared to just 19 percent for impeachment advocates. Furthermore, enthusiasm on each side of the debate is moving in different directions. Proponents of impeachment were energized but are now becoming less so. Meanwhile, impeachment opponents are inflamed by every turn of the process in Washington. Since the last OCP tracker, pro-impeachment has declined by 3 percent while anti-impeachment sentiment has risen by 5 percent in Iowa, Michigan, Minnesota, New Hampshire, Pennsylvania, and Wisconsin (all swing states that will be 2020 battlegrounds).
According to the OCP Analysis, the wall-to-wall media coverage, including hours of testimony from a dozen witnesses, discussion by rural Americans remains focused on the legitimacy of the inquiry, not the substance of the testimony. Republican-leaning conversation is dominated by comments attacking the inquiry as corrupt and portraying House Intelligence Committee Chairman Adam Schiff, D-California, as a villain.
Perry O. Hooper Jr. agrees with OCP's conclusions that the impeachment has only made Pres. Trump stronger and more popular.
Hooper dismissed the testimony of the ambassadors before the House Intelligence Committee as partisan and hearsay and added that Trump's only mistake was not firing all of the ambassadors when he was elected.
"The President has done a magnificent job appointing U.S. Attorneys, federal court judges, and Supreme Court Justices," Hooper said. "Now he needs to fire all Obama appointed ambassadors and appoint ambassadors that will support the President's policies and agenda."
Hooper told the Alabama Political Reporter that Alabama voters will not like it at all if Doug Jones were to vote to find President Trump guilty.
Some Democratic members of Congress, cognizant how the impeachment rhetoric has not hurt the President in the polls, are calling on House Democratic leadership to hurry up and get this over with and just censure the President without impeaching him. That way there would be no Senate trial.
"The President wants a trial," Hooper insisted. The Senate should call Hunter Biden. A trial would expose this as a "sham."
Perry O. Hooper Jr. is a former state Representative and is a member of the Trump national finance team.
The One Country Project is led by former Senators Heidi Heitkamp and Joe Donnelly. It is working to promote greater opportunities for rural communities and ensure leaders earn their support.
U.S. Rep. Bradley Byrne announces new chief of staff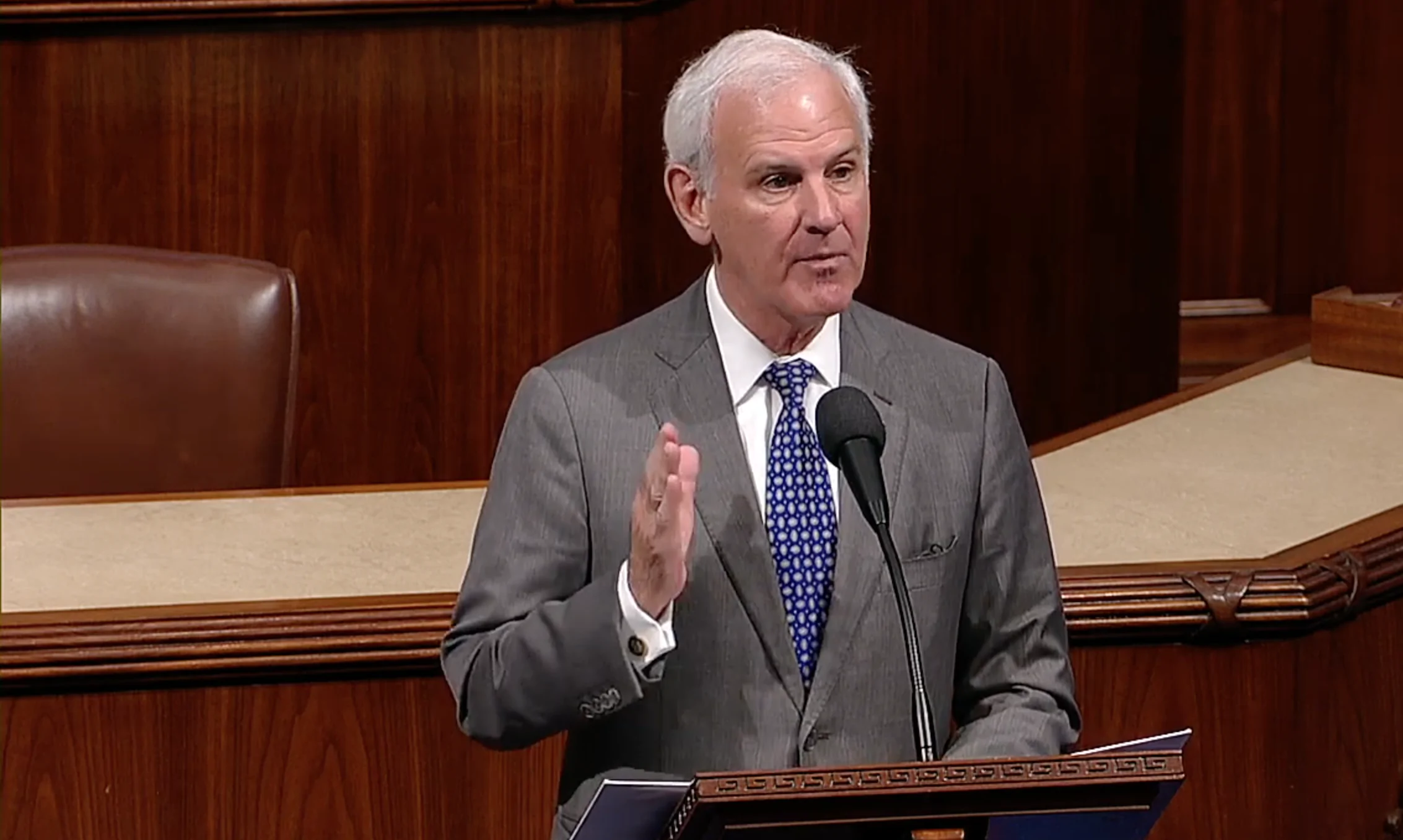 Congressman Bradley Byrne, R-Alabama, on Friday announced that Seth Morrow will serve as his chief of staff.
"As we enter the last half of 2020, my office remains busy assisting constituents and advancing our legislative priorities. I know Seth shares my focus on finishing out my term in Congress strong, and he is well prepared to move into the Chief of Staff role," Byrne said in a statement. "My staff and I will continue working hard every day to fight for the people of Southwest Alabama and advance our conservative agenda."
Morrow is a native of Guntersville and has worked for Byrne since June 2014, serving as deputy chief of staff and communications director. 
"I am grateful for this opportunity, and I'm committed to ensuring our office maintains our first class service to the people of Southwest Alabama. Congressman Byrne has always had the hardest working team on Capitol Hill, and I know we will keep that tradition going," Morrow said in a statement.
Morrow replaces Chad Carlough, who has held the position of Byrne's chief of staff since March 2017. 
"Chad has very ably led our Congressional team over the last few years, and I join the people of Southwest Alabama in thanking him for his dedicated service to our state and our country," Byrne said.