Democratic group: Republican efforts are weakening support for impeachment in rural America
Tuesday, the One Country Project (OCP) reported that Republican efforts to undermine the impeachment effort against President Donald J. Trump (R) appear to be winning the hearts and minds of rural voters. OCP leased the fifth installment of its impeachment social media listening project, which analyzes how rural Americans active on social media in Iowa, Michigan, Minnesota, New Hampshire, Pennsylvania, and Wisconsin are discussing the impeachment inquiry.
"Since day one, Republicans in Congress have been treating the impeachment inquiry not as a serious constitutional process, but rather as an opportunity to malign Democratic members as craven political operators," said founding board member and former Senator Heidi Heitkamp, D-North Dakota.
"Unfortunately, this aggressive Republican public relations campaign appears to be paying dividends," Heitkamp warned Democrats. "As One Country Project's latest impeachment tracker shows, Republican-leaning social media users are hardening in their belief that the impeachment inquiry is an illegitimate political stunt."
"Democratic lawmakers need to do more to explain the validity of the impeachment process and how the wanton acts of the president harm the American people, undermine the office, and run counter to the national interest," Heitkamp stated.
OCP observed social media traffic from November 12 to November 24. According ot their analysis, the discussion volume around impeachment continues to increase. Neutral discussion has been steady, but Trump defenders have been getting increasingly louder, and now constitute 36 percent of the discussion compared to just 19 percent for impeachment advocates. Furthermore, enthusiasm on each side of the debate is moving in different directions. Proponents of impeachment were energized but are now becoming less so. Meanwhile, impeachment opponents are inflamed by every turn of the process in Washington. Since the last OCP tracker, pro-impeachment has declined by 3 percent while anti-impeachment sentiment has risen by 5 percent in Iowa, Michigan, Minnesota, New Hampshire, Pennsylvania, and Wisconsin (all swing states that will be 2020 battlegrounds).
According to the OCP Analysis, the wall-to-wall media coverage, including hours of testimony from a dozen witnesses, discussion by rural Americans remains focused on the legitimacy of the inquiry, not the substance of the testimony. Republican-leaning conversation is dominated by comments attacking the inquiry as corrupt and portraying House Intelligence Committee Chairman Adam Schiff, D-California, as a villain.
Perry O. Hooper Jr. agrees with OCP's conclusions that the impeachment has only made Pres. Trump stronger and more popular.
Hooper dismissed the testimony of the ambassadors before the House Intelligence Committee as partisan and hearsay and added that Trump's only mistake was not firing all of the ambassadors when he was elected.
"The President has done a magnificent job appointing U.S. Attorneys, federal court judges, and Supreme Court Justices," Hooper said. "Now he needs to fire all Obama appointed ambassadors and appoint ambassadors that will support the President's policies and agenda."
Hooper told the Alabama Political Reporter that Alabama voters will not like it at all if Doug Jones were to vote to find President Trump guilty.
Some Democratic members of Congress, cognizant how the impeachment rhetoric has not hurt the President in the polls, are calling on House Democratic leadership to hurry up and get this over with and just censure the President without impeaching him. That way there would be no Senate trial.
"The President wants a trial," Hooper insisted. The Senate should call Hunter Biden. A trial would expose this as a "sham."
Perry O. Hooper Jr. is a former state Representative and is a member of the Trump national finance team.
The One Country Project is led by former Senators Heidi Heitkamp and Joe Donnelly. It is working to promote greater opportunities for rural communities and ensure leaders earn their support.
U.S. Supreme Court rules Alabama can ban curbside voting
"The District Court's modest injunction is a reasonable accommodation, given the short time before the election," the three dissenting justices wrote.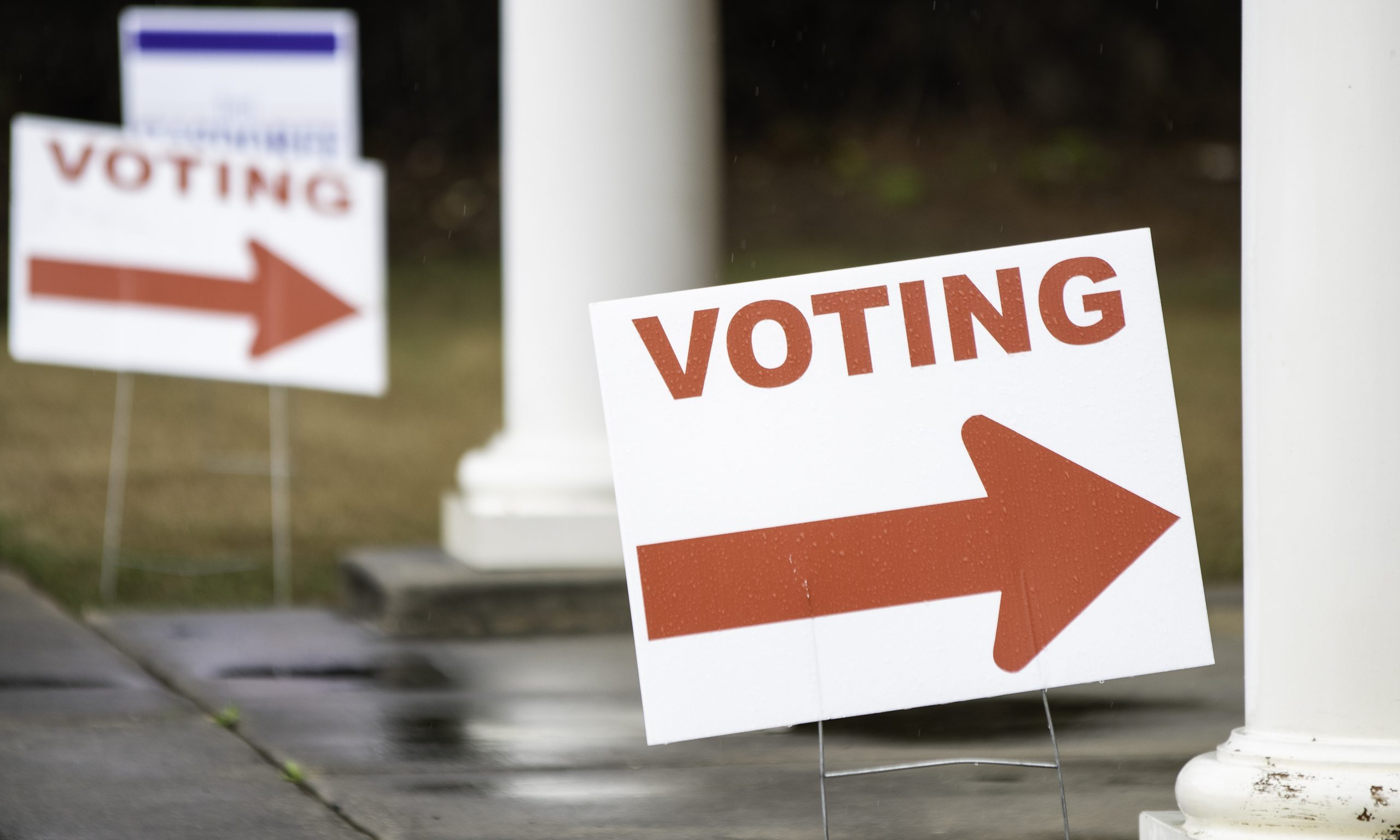 The Supreme Court, in a 5-3 decision, allowed Alabama Secretary of State John Merrill to ban curbside voting, staying a district court injunction that had allowed some counties to offer curbside voting in the Nov. 3 election amid the COVID-19 pandemic.
The Supreme Court's majority in its order declined to write an opinion, but Justices Stephen Breyer, Elena Kagan and Sonya Sotomayor's five-page dissent is included.

The lawsuit — filed by the NAACP Legal Defense and Educational Fund, Southern Poverty Law Center, American Civil Liberties Union, ACLU of Alabama and Alabama Disabilities Advocacy Program — was brought on behalf of several older Alabamians with underlying medical conditions.
"The District Court's modest injunction is a reasonable accommodation, given the short time before the election," the three dissenting justices wrote. 
Sotomayor, who wrote the dissent, closed using the words of one of the plaintiffs in the case. 
"Plaintiff Howard Porter Jr., a Black man in his seventies with asthma and Parkinson's disease, told the District Court, '[So] many of my [ancestors] even died to vote. And while I don't mind dying to vote, I think we're past that – We're past that time,'" Sotomayor wrote. 
Alabama Secretary of State John Merrill on Wednesday applauded the Supreme Court's decision. 
"I am proud to report the U.S. Supreme Court has now blocked a lower court's order allowing the fraudulent practice of curbside voting in the State of Alabama," Merrill said in a statement. "During the COVID-19 pandemic, we have worked diligently with local election officials in all 67 counties to offer safe and secure voting methods – including through the in-person and mail-in processes. I am glad the Supreme Court has recognized our actions to expand absentee voting, while also maintaining the safeguards put into place by the state Legislature."
"The fact that we have already shattered voter participation records with the election still being 13 days away is proof that our current voting options are easy, efficient, and accessible for all of Alabama's voters," Merrill continued. "Tonight's ruling in favor of election integrity and security is once again a win for the people of Alabama."
Sherrilyn Ifill, president and director-counsel of the NAACP Legal Defense and Education Fund, expressed frustration after the ruling in a tweet.
"Another devastating loss for voters and a blow for our team fighting to ensure safe voting for Black and disabled voters in Alabama. With no explanation, the SCOTUS allows Alabama to continue making it as hard as possible for COVID-vulnerable voters," Ifill wrote.
Curbside voting is not explicitly banned by state law in Alabama, but Merrill has argued that because the practice is not addressed in the law, he believes it to be illegal. 
A panel of federal appeals court judges on Oct. 13 reversed parts of U.S. District Judge Abdul Kallon's Sept. 30 order ruling regarding absentee voting in the upcoming Nov. 3 elections, but the judges let the previous ruling allowing curbside voting to stand. 
In his Sept. 30 ruling, Kallon wrote that "the plaintiffs have proved that their fears are justified" and the voting provisions challenged in the lawsuit "unduly burden the fundamental Constitutional rights of Alabama's most vulnerable voters and violate federal laws designed to protect America's most marginalized citizens."
Caren Short, SPLC's senior staff attorney, in a statement said the Supreme Court's decision has curtailed the voting rights of vulnerable Alabamians.
"Once again, the Supreme Court's 'shadow docket' – where orders are issued without written explanation – has curtailed the voting rights of vulnerable citizens amidst a once-in-a-century public health crisis. After a two-week trial, a federal judge allowed counties in Alabama to implement curbside voting so that high-risk voters could avoid crowded polling locations," Short said. "Tonight's order prevents Alabama counties from even making that decision for themselves. Already common in states across the South and the country before 2020, curbside voting is a practice now encouraged by the Centers for Disease Control and Prevention (CDC). It should be a no-brainer to implement everywhere during a pandemic; the Alabama Secretary of State unfortunately disagrees, as does the Supreme Court of the United States."