Buttigieg campaigns in Alabama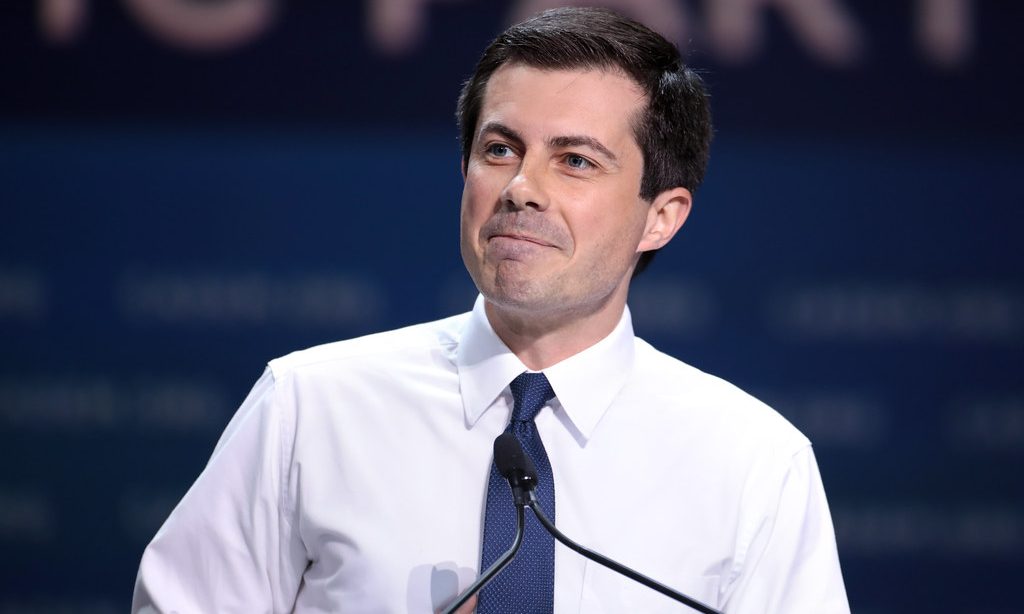 Tuesday, South Bend, Indiana Mayor and presidential candidate Pete Buttigieg spoke to a Montgomery round table discussion on healthcare. Press was barred from the roundtable discussion, but afterward, Mayor Buttigieg addressed the assembled Capitol Press Corps plus national reporters covering the campaign.
Buttigieg said that the roundtable was an important discussion with people who are, "Delivering healthcare to the most needy."
Mayor Buttigieg emphasized his defense of "women's reproductive rights" and denounced the Alabama law banning most abortions in the state, which he called an "Assault on women's reproductive rights."
Buttigieg described the controversial Roe v. Wade decision ending state laws banning abortion as "settled law" and said that most of the country supported it.
Buttigieg promised if re-elected that he would reinvigorate the civil rights division at HHS and address "Differences in life expectancies" between Blacks and Whites, while empower local governments who are trying to help provide healthcare services.
"Our message is resonating and has a lot to offer Montgomery," Buttigieg said.
Earlier in the day, U.S. Senator Kamala Harris (California) announced that she was ending her campaign for President.
"I really admire Senator Harris. She ran a great race," Buttigieg said. "Black women are still underrepresented in leadership."
"The field has been historically diverse," Buttigieg said. "She has been a formidable figure both as a leader and in the Senate/"
A reporter asked Buttigieg what he had learned from Sen. Harris.
"You learn a lot being around fellow Democrat that share the same core values," Buttigieg said.
The Alabama Political Reporter asked: Is Joe Biden's campaign crippled in a general election by GOP allegations that his son, Hunter, profiteered from his father's tenure as Vice President?
"I think this President and his campaign will find vulnerability or invent vulnerability in any candidate that we nominate," Buttigieg said.
"Democrats will win if we demonstrate that we have the best message," Buttigieg added. "We have the right answers for the American people and that is why we will win."
Buttigieg said that he hoped to win the support of Black voters by talking "About our vision for Black Americans."
Buttigieg said that his Frederick Douglas plan would end systemic racism in wages.
One Reporters asked Buttigieg about comments from Biden that Buttigieg had copied his healthcare plan.
Buttigieg said that he had introduced his Medicare for All who wants it plan in February, before Biden was even in the race.
Buttigieg, if elected, would be the first known gay man elected President of the United States.
\
Buttigieg is leading in recent polls in both Iowa and New Hampshire, the first two states to hold their caucuses and primaries. Former Vice President Joe Biden leads in national polls. The Buttigieg team hopes that their message will resonate in southern states like South Carolina and Alabama like it appears to be resonating with likely Democratic caucus and primary voters in Iowa and New Hampshire.
Buttigieg will be in Birmingham today for a meeting with local leaders.
The Alabama presidential primary will be March 3.
Print this piece
Opponents accuse Tuberville of supporting amnesty for undocumented immigrants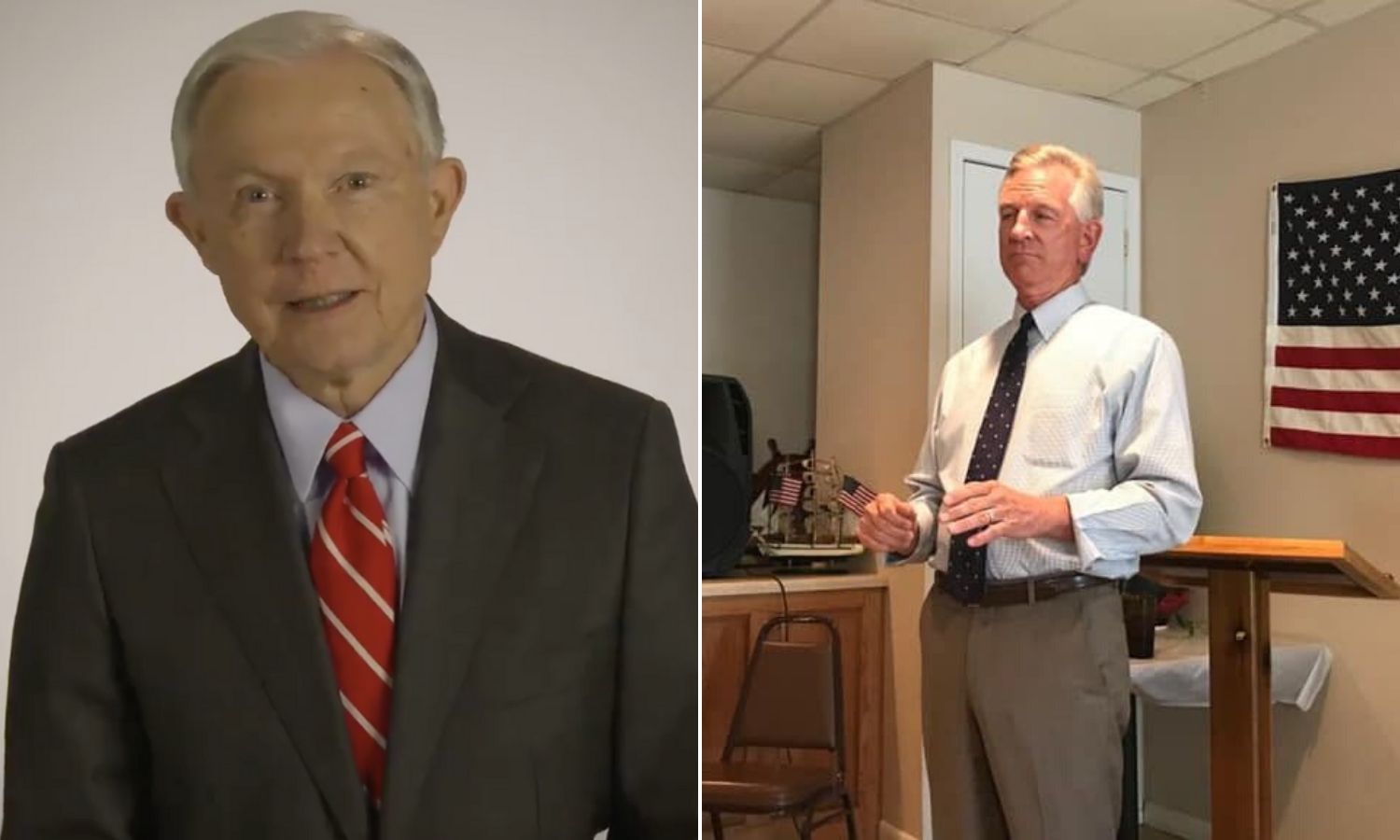 The Senate campaign is heating up as the top three candidates are all going negative. Former Auburn head football coach Tommy Tuberville has attacked Congressman Bradley Byrne (R-Montrose) and former Attorney General and Senator Jeff Sessions of being career politicians. Both Byrne and Tuberville have attacked Sessions for not having adequately served President Donald J. Trump (R) while Attorney General. Byrne has even attacked Tuberville's coaching abilities. The latest attacks on Tuberville accuse him of supporting amnesty for illegal aliens. Sessions even accused Tuberville of being a "tourist."
Wednesday, Sessions announced a new television ad called "Tuberville for Amnesty."
Byrne and Tuberville point to an August speech by Coach Tuberville when he said: "There are people coming across the border that need jobs… and we want them to come over here… Let em' come in and become citizens like we all became citizens."
The Tuberville campaign called the attack "fake news" on Twitter.
Sessions' campaign manager Jon Jones said, "Tuberville is claiming that his own words are 'fake news.' All of them? Tommy Tuberville needs to read the transcript. It is clear that Tuberville supports immigration amnesty, and he is attempting to trick Alabama voters to believe otherwise. In contrast, Jeff Sessions has done more than just say he wants to fix the border – he has already worked alongside President Trump to stop illegal immigration."
The new Sessions ad reads: "Tuberville is trying to trick you, hiding his support for immigration amnesty." Then plays an audio clip of the Tuberville comment from August
Tuesday, Byrne told reporters in Trussville: "I can tell you right now this issue about Tommy Tuberville's position on amnesty is a key issue. And so we're going to keep telling people about his position on that and let him explain why he doesn't think that's amnesty."
"Let em' come in and become citizens like we all became citizens," Tuberville is quoted in the ad.
Tuberville has denied supporting amnesty and says that he supports President Trump's immigration agenda.
The Sessions ad further charges: "And Tuberville's not even from Alabama, he's a tourist here. He lives, pays taxes and even votes in Florida."
On Tuesday, the Tuberville campaign responded with an attack ad of their own.
"The career politicians are desperate to hang on to their paychecks and power, so they have started airing negative ads full of false attacks and baseless distortions," Tuberville said. "Our new commercial allows us to respond with some hard truths about which candidate wants to drain the D.C. swamp and is tough enough to actually help President Trump get the job done."
The Tuberville ad has Byrne with former Secretary Hillary Clinton and Sessions with Congressman Adam Schiff (D-California) who led the impeachment effort against President Trump. The ad even connects Sessions and Byrne with Sen. Mitt Romney (the only Republican in either House of Congress who found that the President did anything wrong.)
State Representative Arnold Mooney, former Chief Justice Roy Moore, Ruth Page Nelson, and businessman Stanley Adair are also running for the Republican nomination for the Senate seat currently held by Doug Jones (D).
The Republican primary is March 3.
Print this piece