Buttigieg campaigns in Alabama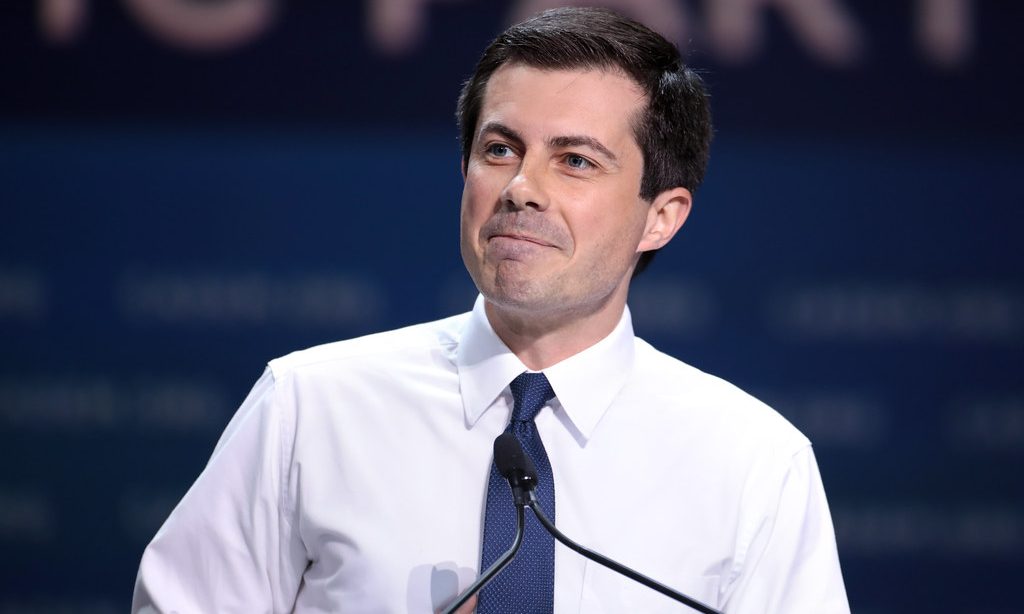 Tuesday, South Bend, Indiana Mayor and presidential candidate Pete Buttigieg spoke to a Montgomery round table discussion on healthcare. Press was barred from the roundtable discussion, but afterward, Mayor Buttigieg addressed the assembled Capitol Press Corps plus national reporters covering the campaign.
Buttigieg said that the roundtable was an important discussion with people who are, "Delivering healthcare to the most needy."
Mayor Buttigieg emphasized his defense of "women's reproductive rights" and denounced the Alabama law banning most abortions in the state, which he called an "Assault on women's reproductive rights."
Buttigieg described the controversial Roe v. Wade decision ending state laws banning abortion as "settled law" and said that most of the country supported it.
Buttigieg promised if re-elected that he would reinvigorate the civil rights division at HHS and address "Differences in life expectancies" between Blacks and Whites, while empower local governments who are trying to help provide healthcare services.
"Our message is resonating and has a lot to offer Montgomery," Buttigieg said.
Earlier in the day, U.S. Senator Kamala Harris (California) announced that she was ending her campaign for President.
"I really admire Senator Harris. She ran a great race," Buttigieg said. "Black women are still underrepresented in leadership."
"The field has been historically diverse," Buttigieg said. "She has been a formidable figure both as a leader and in the Senate/"
A reporter asked Buttigieg what he had learned from Sen. Harris.
"You learn a lot being around fellow Democrat that share the same core values," Buttigieg said.
The Alabama Political Reporter asked: Is Joe Biden's campaign crippled in a general election by GOP allegations that his son, Hunter, profiteered from his father's tenure as Vice President?
"I think this President and his campaign will find vulnerability or invent vulnerability in any candidate that we nominate," Buttigieg said.
"Democrats will win if we demonstrate that we have the best message," Buttigieg added. "We have the right answers for the American people and that is why we will win."
Buttigieg said that he hoped to win the support of Black voters by talking "About our vision for Black Americans."
Buttigieg said that his Frederick Douglas plan would end systemic racism in wages.
One Reporters asked Buttigieg about comments from Biden that Buttigieg had copied his healthcare plan.
Buttigieg said that he had introduced his Medicare for All who wants it plan in February, before Biden was even in the race.
Buttigieg, if elected, would be the first known gay man elected President of the United States.
\
Buttigieg is leading in recent polls in both Iowa and New Hampshire, the first two states to hold their caucuses and primaries. Former Vice President Joe Biden leads in national polls. The Buttigieg team hopes that their message will resonate in southern states like South Carolina and Alabama like it appears to be resonating with likely Democratic caucus and primary voters in Iowa and New Hampshire.
Buttigieg will be in Birmingham today for a meeting with local leaders.
The Alabama presidential primary will be March 3.
Jones introduces bill to encourage investments in minority-serving banks
"One of the biggest hurdles for minority entrepreneurs is access to capital," Jones said.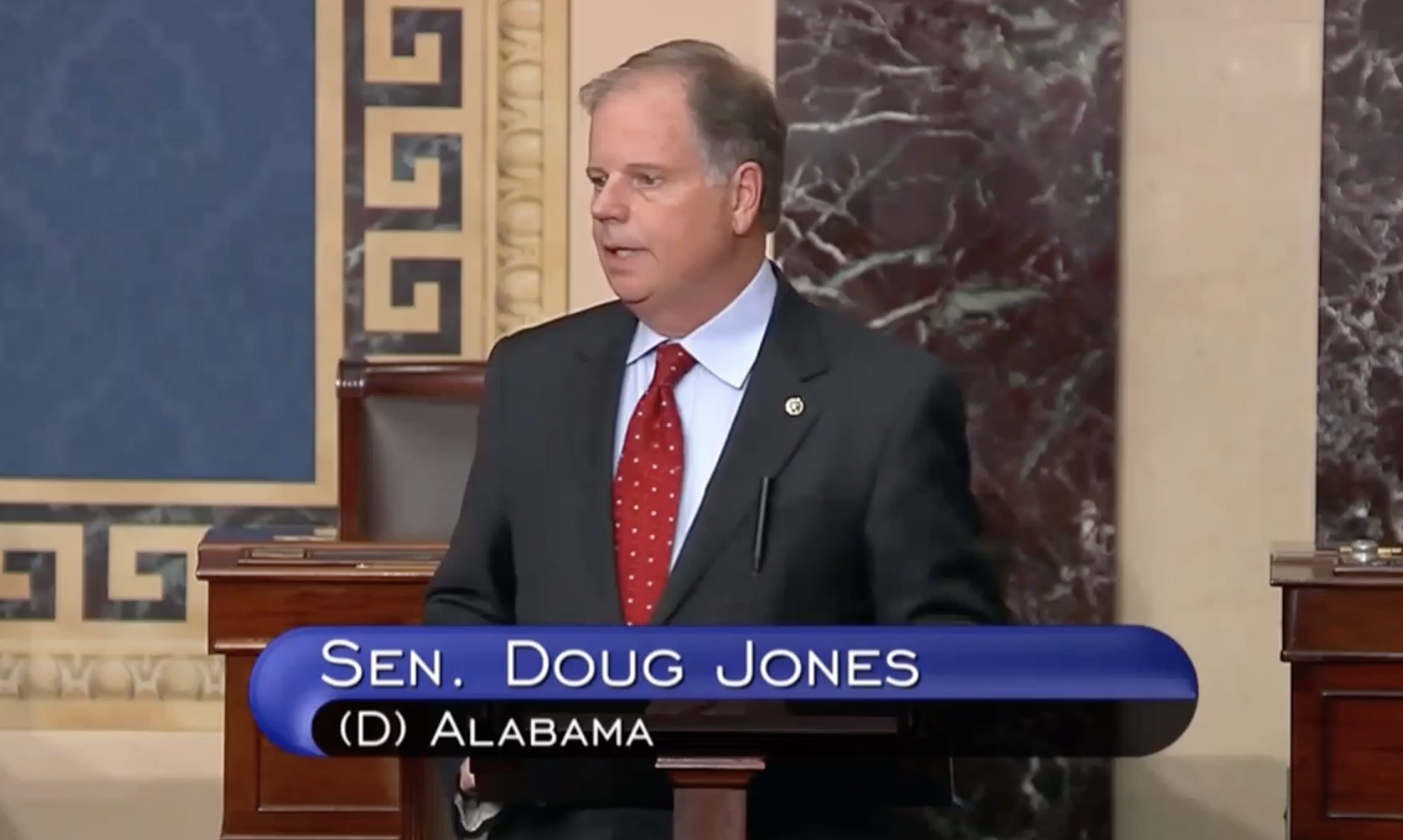 Alabama U.S. Sen. Doug Jones, D-Alabama, on Tuesday introduced legislation that would encourage investments in banks that serve minority communities.
"One of the biggest hurdles for minority entrepreneurs is access to capital," Jones said in a statement. "That's why this bill is so important. Increasing access to capital at the banks that serve minority communities will help expand financial opportunities for individuals and business owners in those communities."
Jones, a member of the Senate Banking Committee, in April urged the Federal Reserve and the U.S. Treasury to support Community Development Financial Institutions and minority-owned banks disproportionately affected by the COVID-19 pandemic, and he threw his support behind more federal funding for small community banks, minority-owned banks and CDFIs during the recent Paycheck Protection Program replenishment.
According to a press release from Jones's office, the bill would attract investments to those financial institutions by changing rules to allow "minority-owned banks, community banks with under $10 billion in deposits" and CDFIs to accept brokered deposits, or investments with high interest rates, thereby bolstering those institutions and encourage them to invest and lend in their communities.
It would also allow low-income and minority credit unions to access the National Credit Union Administration's Community Development Revolving Loan Fund.
"Commonwealth National Bank would like to thank Senator Jones for his leadership in introducing the Minority Depository Institution and Community Bank Deposit Access Act. As a small Alabama home grown institution, this proposal will allow us to accept needed deposits without the current limitations that hinder our ability to better serve the historically underserved communities that our institutions were created to serve. We support your efforts and encourage you to keep fighting the good fight for all of America," said Sidney King, president and CEO of Commonwealth National Bank, in a statement.
"The Minority Depository Institution and Community Bank Deposit Access Act is a welcomed first step in helping Minority Depository Institutions like our National Bankers Association member banks develop the kinds of national deposit networks that allow our institutions to compete for deposits with larger banks and to better meet the credit needs of the communities we serve. The National Bankers Association commends Senator Jones' leadership on this issue, and we look forward to continuing to engage with him on the ultimate passage of this proposal," said Kenneth Kelly, chairman of the National Bankers Association, in a statement.
A recent report by the Brookings Institute highlighted problems minority-owned businesses had accessing federal COVID-19 relief aid from PPP loans. Researchers found that it took seven days longer for small businesses with paid employees in majority Black zip codes to receive PPP loans, compared to majority-white communities. That gap grew to three weeks for non-employer minority-owned small businesses, the report notes.
The report also states that while minority-owned small businesses, many of which are unbanked or under banked, get approximately 80 percent of their loans from financial technology companies and online lending companies, fintechs weren't allowed under federal law to issue PPP loans until April 14.