Buttigieg campaigns in Alabama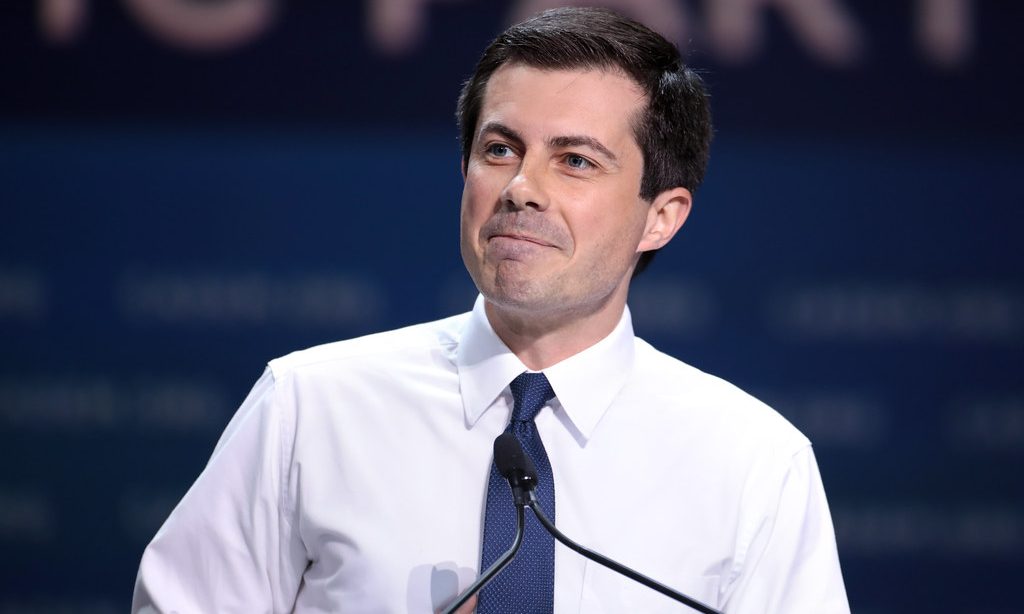 Tuesday, South Bend, Indiana Mayor and presidential candidate Pete Buttigieg spoke to a Montgomery round table discussion on healthcare. Press was barred from the roundtable discussion, but afterward, Mayor Buttigieg addressed the assembled Capitol Press Corps plus national reporters covering the campaign.
Buttigieg said that the roundtable was an important discussion with people who are, "Delivering healthcare to the most needy."
Mayor Buttigieg emphasized his defense of "women's reproductive rights" and denounced the Alabama law banning most abortions in the state, which he called an "Assault on women's reproductive rights."
Buttigieg described the controversial Roe v. Wade decision ending state laws banning abortion as "settled law" and said that most of the country supported it.
Buttigieg promised if re-elected that he would reinvigorate the civil rights division at HHS and address "Differences in life expectancies" between Blacks and Whites, while empower local governments who are trying to help provide healthcare services.
"Our message is resonating and has a lot to offer Montgomery," Buttigieg said.
Earlier in the day, U.S. Senator Kamala Harris (California) announced that she was ending her campaign for President.
"I really admire Senator Harris. She ran a great race," Buttigieg said. "Black women are still underrepresented in leadership."
"The field has been historically diverse," Buttigieg said. "She has been a formidable figure both as a leader and in the Senate/"
A reporter asked Buttigieg what he had learned from Sen. Harris.
"You learn a lot being around fellow Democrat that share the same core values," Buttigieg said.
The Alabama Political Reporter asked: Is Joe Biden's campaign crippled in a general election by GOP allegations that his son, Hunter, profiteered from his father's tenure as Vice President?
"I think this President and his campaign will find vulnerability or invent vulnerability in any candidate that we nominate," Buttigieg said.
"Democrats will win if we demonstrate that we have the best message," Buttigieg added. "We have the right answers for the American people and that is why we will win."
Buttigieg said that he hoped to win the support of Black voters by talking "About our vision for Black Americans."
Buttigieg said that his Frederick Douglas plan would end systemic racism in wages.
One Reporters asked Buttigieg about comments from Biden that Buttigieg had copied his healthcare plan.
Buttigieg said that he had introduced his Medicare for All who wants it plan in February, before Biden was even in the race.
Buttigieg, if elected, would be the first known gay man elected President of the United States.
\
Buttigieg is leading in recent polls in both Iowa and New Hampshire, the first two states to hold their caucuses and primaries. Former Vice President Joe Biden leads in national polls. The Buttigieg team hopes that their message will resonate in southern states like South Carolina and Alabama like it appears to be resonating with likely Democratic caucus and primary voters in Iowa and New Hampshire.
Buttigieg will be in Birmingham today for a meeting with local leaders.
The Alabama presidential primary will be March 3.
Print this piece
National Right to Life Committee endorses Aderholt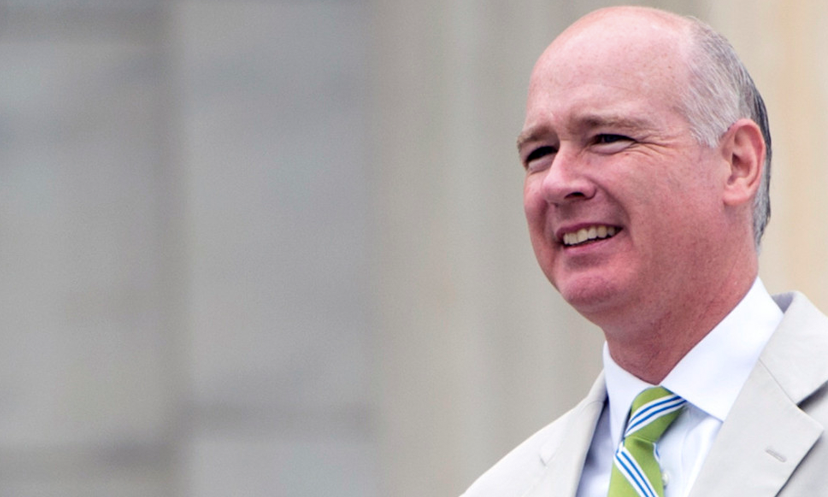 Wednesday, the campaign to re-elect Congressman Robert Aderholt, (R Haleyville) announced that the National Right to Life Committee (NRLC) has endorsed him for re-election to Alabama's Fourth Congressional District.
"I am truly humbled to have the endorsement of the National Right to Life Committee," said Congressman Aderholt. "I have, and I always will, fight for those who are the most vulnerable among us. I cannot think of anyone more vulnerable than the unborn. The National Right to Life Committee is committed to this fight, and it is an honor to fight along side them. As I have said before, no argument on the Pro-Choice side can get around one fundamental fact, abortion stops a human heartbeat."
The NRLC Committee commended Aderholt in its endorsement:
"National Right to Life is pleased to endorse you for re-election to the U.S. House of Representatives," the Committee wrote. "We strongly commend you for maintaining a perfect 100% pro-life voting record throughout the 116th Congress."
"You voted in support of the Born-Alive Abortion Survivors Protection Act," the endorsement letter continued. "This legislation would require that a baby born alive during an abortion must be afforded the same degree of care that would apply to any other child at the same gestational age. You support the Pain-Capable Unborn Child Protection Act. This Act would protect unborn children at 20 weeks, a point by which the unborn child is capable of experiencing great pain when being killed by dismemberment or other late abortion methods. You oppose using tax dollars to pay for abortion, and you oppose taxpayer funding of abortion providers."
"You are a strong advocate for life," the Committee said of Rep. Aderholt. "This endorsement reflects your commitment to strengthening a culture of life throughout our nation and in the U.S. House. We look forward to continuing our important work with you to protect the most vulnerable members of the human family – unborn children, the medically dependent, and persons with disabilities, whose lives are threatened by abortion or euthanasia."
"All voters who are concerned with the right to life and with the protection of the most vulnerable members of the human family should vote to return you to the U.S. House, so that you can continue to work to advance vital pro-life public policies," the endorsement letter concludes.
Robert B. Aderholt is a member of the powerful House Committee on Appropriations, which has jurisdiction over funding the operation of the federal government. He serves as Ranking Member of the Subcommittee on Commerce, Justice and Science. Aderholt also serves as a member of the Agriculture and Rural Development Subcommittee and the Defense Subcommittee. Aderholt is an advocate of fiscal responsibility, truth in budgeting and a federal government that operates within its means.
Aderholt also serves as a commission member of the Commission on Security and Cooperation in Europe (commonly known as the Helsinki Commission). The Helsinki Commission is comprised of 56 countries around the world that together monitors human rights in Europe and Central Asia.
Aderholt believes the federal government serves a critical role in assisting state and local projects regarding economic development. He support pro-growth initiatives that create jobs, strong immigration standards, and robust national security.
Prior to his election to Congress, Aderholt served as Assistant Legal Advisor to Governor Fob James (R) as well as Municipal Judge for the city of Haleyville, Alabama. Aderholt has a bachelor's degree from Birmingham Southern College and a law degree from the Cumberland School of Law at Samford University. He was born on July 22, 1965, and raised in Alabama, Aderholt and his wife, Caroline, have two children.
Congressman Robert Aderholt is seeking his thirteenth term representing Alabama's Fourth Congressional District.
Aderholt faces a general election challenge from Democratic nominee Rick Neighbors.
Print this piece