Brooks supports rule that could cost 688,000 people SNAP benefits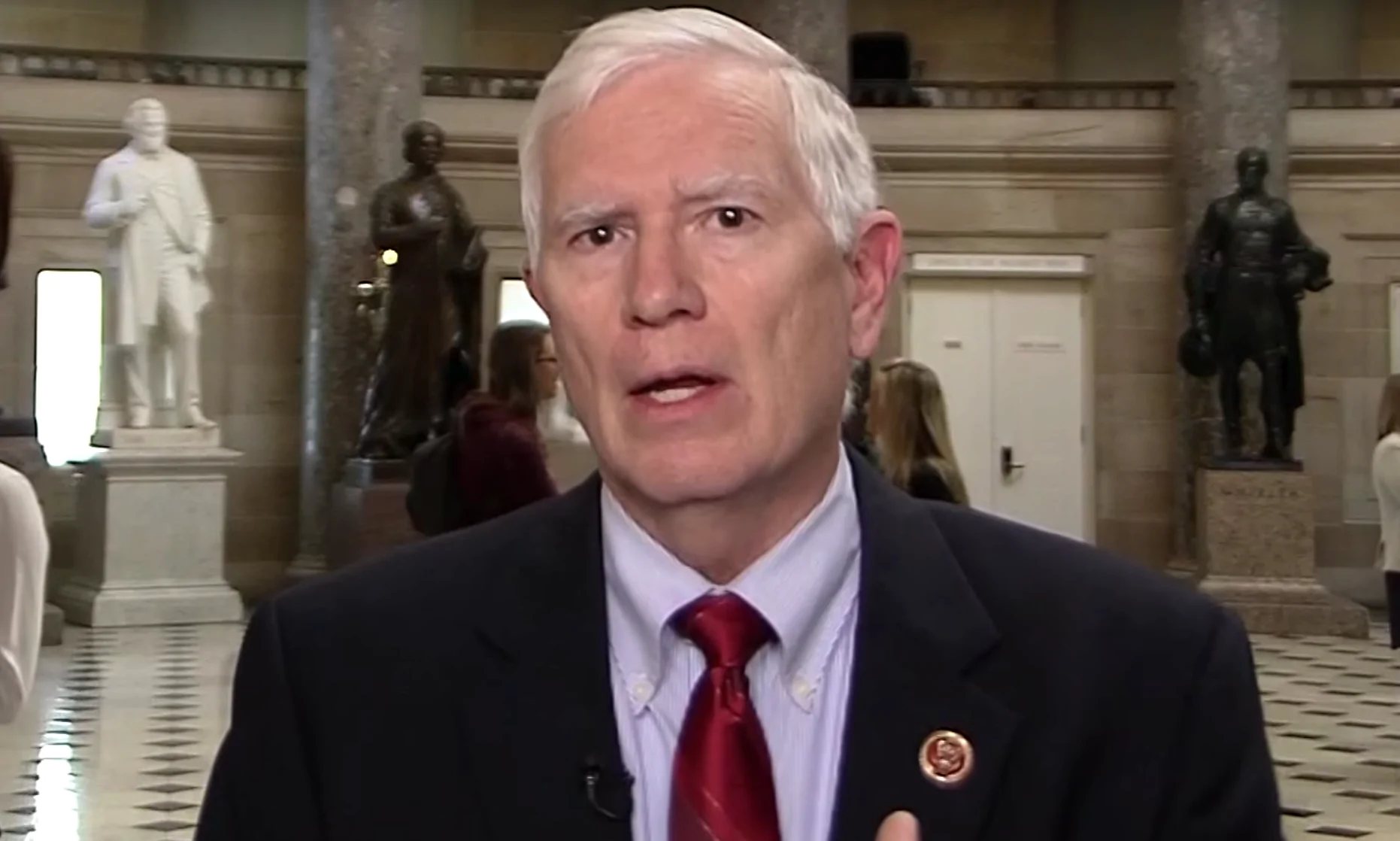 Wednesday, the Trump administration finalized a rule that would impose work requirements on able bodied persons seeking benefits under the Supplemental Nutrition Assistance Program (SNAP). Congressman Mo Brooks (R-Huntsville) praised the announcement of the final rule that could potentially take benefits away from as many as 688,000 recipients including thousands in Alabama.
"America suffered a $984 billion deficit in FY 2019," Brooks stated. "America's accumulated debt has blown through the $23 trillion mark. Every financial guru Congress employs warns that our current financial path is unsustainable and that, as a result, America increasingly risks a debilitating national insolvency and bankruptcy."
"It is wrong to let slackers take roughly $70 billion per year from hard working taxpayers who need that money for their own needs," Brooks continued. "With unemployment at record lows, with 7 million available job openings, work opportunities are abundant. Able-bodied adults should never be allowed to vote for a living rather than work for one. As such, I fully support the Trump Administration's efforts to bar able-bodied, working age Americans from receiving food stamps, SNAP, or any other food benefits they can and should be paying for with money they earn themselves."
Republicans insist that this rule is necessary to eliminate fraud such as persons working under the table or in criminal enterprises and then collecting benefits like a needy person by simply not reporting their incomes correctly.
The Trump administration has finalized a rule to limit food stamp benefits for single able-bodied adults who can't show that they work more than 20 hours a week.
The new rule makes it more difficult for states to waive a requirement that able-bodied adults without children work at least 20 hours a week or else lose their benefits.
The administration says the change is needed to encourage those receiving SNAP to get jobs.
"We need to encourage people by giving them a helping hand, but not allowing it to become an infinitely giving hand," U.S. Agriculture Secretary Sonny Perdue said in a press release. "Now, in the midst of the strongest economy in a generation, we need everyone who can work, to work."
The new rule would only affect able-bodied adults between the ages of 18 and 49 without dependents. There were nearly 4 million such adults receiving food stamps in 2016, about three-quarters of whom did not work, according to the U.S. Department of Agriculture.
Congress already passed legislation limiting adults to three months of benefits in a three-year period unless they meet the 20 hours per week requirement, but many states waive that requirement. This makes it harder for states to waive the requirement.
'The rule restores the system to what Congress intended: assistance through difficult times, not a way of life," Perdue said.
The new rule changes will not go fully into effect until April 1, 2020; but Democratic Governors, liberal groups, and/or advocates for the poor are expected to challenge the rule in court.
Senator Debbie Stabenow (D-Michigan) is the ranking member of the Senate Committee on Agriculture, Nutrition and Forestry.
"There's a reason Republicans and Democrats overwhelmingly rejected this callous proposal in the Farm Bill and instead focused on bipartisan job training opportunities that actually help families find good paying jobs," Stabenow said in a statement.
Congressman Mo Brooks represents Alabama's Fifth Congressional District.
(Original reporting by National Public Radio's Pam Fessler contributed to this report.)
First presidential debate is tonight
Tuesday's debate, set to begin at 8 p.m. CST, will be moderated by Fox News Sunday anchor Chris Wallace.
President Donald Trump and former Vice President Joseph Biden, the Democratic nominee for president, are preparing for Tuesday night's debate.
Tuesday's debate will be moderated by Fox News Sunday anchor Chris Wallace. The debate will be at 8 p.m. CST and is being hosted at Case Western Reserve University and the Cleveland Clinic in Cleveland, Ohio.
Due to COVID-19, the two candidates and the moderator will not shake hands. There will be a small number of ticketed guests inside the debate hall, along with debate officials, crews and TV network anchors including Fox News.
Trump has prepared with help from former New Jersey Governor Chris Christie and former New York City Major Rudy Giuliani but has chosen not to have traditional lengthy practice sessions.
Trump is suggesting he doesn't want to overdo it.
"Sometimes you can go too much in that stuff," Trump told reporters on Sunday.
Biden has been holding mock debate sessions with senior adviser Bob Bauer and top aides, according to CBS News.
"I'm prepared to go out and make my case as to why I think he's failed and why I think the answers I have to proceed will help the American people, the American economy and make us safer internationally," Biden said.
"The president prepares by being president," Trump campaign communications director Tim Murtaugh reportedly said. "And by regularly facing hostile news media. That's pretty good practice by any measure."
The debate as to whether Trump should have appointed Judge Amy Coney Barrett to fill the vacancy on the Supreme Court created by the death of Ruth Bader Ginsburg will almost certainly come up.
"Joe Biden spent a lot of time in his basement to study up," said Lara Trump, the president's campaign adviser and daughter-in-law. "He's been in this game for 47 years. I assume he'll do OK. Quite frankly, the bar has been lowered so much for Joe Biden that if he stays awake for the whole thing it's like maybe he won."
The two candidates are running very different campaigns.
From March until the last week in August, according to news reports, Biden made no in-person speeches or campaign appearances. Biden's events since have been rare and attended by just a few invited guests.
Trump, on the other hand, has been holding mass campaign rallies. Trump has held 14 in-person rallies in September including in swing states New Hampshire, Michigan, Wisconsin, Nevada, Florida, Virginia and Minnesota with multiple trips to Ohio, North Carolina and Pennsylvania.