Brooks supports rule that could cost 688,000 people SNAP benefits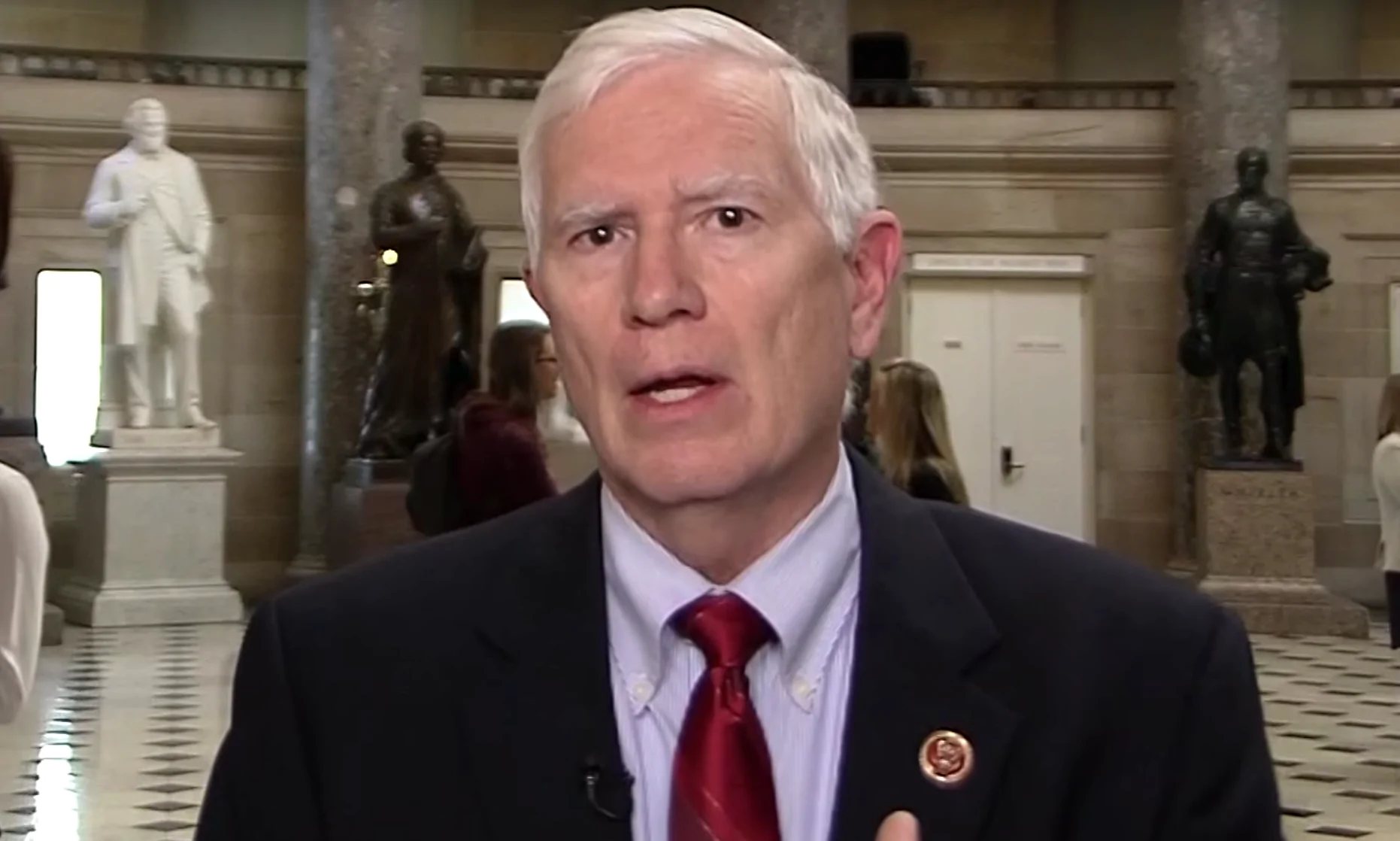 Wednesday, the Trump administration finalized a rule that would impose work requirements on able bodied persons seeking benefits under the Supplemental Nutrition Assistance Program (SNAP). Congressman Mo Brooks (R-Huntsville) praised the announcement of the final rule that could potentially take benefits away from as many as 688,000 recipients including thousands in Alabama.
"America suffered a $984 billion deficit in FY 2019," Brooks stated. "America's accumulated debt has blown through the $23 trillion mark. Every financial guru Congress employs warns that our current financial path is unsustainable and that, as a result, America increasingly risks a debilitating national insolvency and bankruptcy."
"It is wrong to let slackers take roughly $70 billion per year from hard working taxpayers who need that money for their own needs," Brooks continued. "With unemployment at record lows, with 7 million available job openings, work opportunities are abundant. Able-bodied adults should never be allowed to vote for a living rather than work for one. As such, I fully support the Trump Administration's efforts to bar able-bodied, working age Americans from receiving food stamps, SNAP, or any other food benefits they can and should be paying for with money they earn themselves."
Republicans insist that this rule is necessary to eliminate fraud such as persons working under the table or in criminal enterprises and then collecting benefits like a needy person by simply not reporting their incomes correctly.
The Trump administration has finalized a rule to limit food stamp benefits for single able-bodied adults who can't show that they work more than 20 hours a week.
The new rule makes it more difficult for states to waive a requirement that able-bodied adults without children work at least 20 hours a week or else lose their benefits.
The administration says the change is needed to encourage those receiving SNAP to get jobs.
"We need to encourage people by giving them a helping hand, but not allowing it to become an infinitely giving hand," U.S. Agriculture Secretary Sonny Perdue said in a press release. "Now, in the midst of the strongest economy in a generation, we need everyone who can work, to work."
The new rule would only affect able-bodied adults between the ages of 18 and 49 without dependents. There were nearly 4 million such adults receiving food stamps in 2016, about three-quarters of whom did not work, according to the U.S. Department of Agriculture.
Congress already passed legislation limiting adults to three months of benefits in a three-year period unless they meet the 20 hours per week requirement, but many states waive that requirement. This makes it harder for states to waive the requirement.
'The rule restores the system to what Congress intended: assistance through difficult times, not a way of life," Perdue said.
The new rule changes will not go fully into effect until April 1, 2020; but Democratic Governors, liberal groups, and/or advocates for the poor are expected to challenge the rule in court.
Senator Debbie Stabenow (D-Michigan) is the ranking member of the Senate Committee on Agriculture, Nutrition and Forestry.
"There's a reason Republicans and Democrats overwhelmingly rejected this callous proposal in the Farm Bill and instead focused on bipartisan job training opportunities that actually help families find good paying jobs," Stabenow said in a statement.
Congressman Mo Brooks represents Alabama's Fifth Congressional District.
(Original reporting by National Public Radio's Pam Fessler contributed to this report.)
Print this piece
Opponents accuse Tuberville of supporting amnesty for undocumented immigrants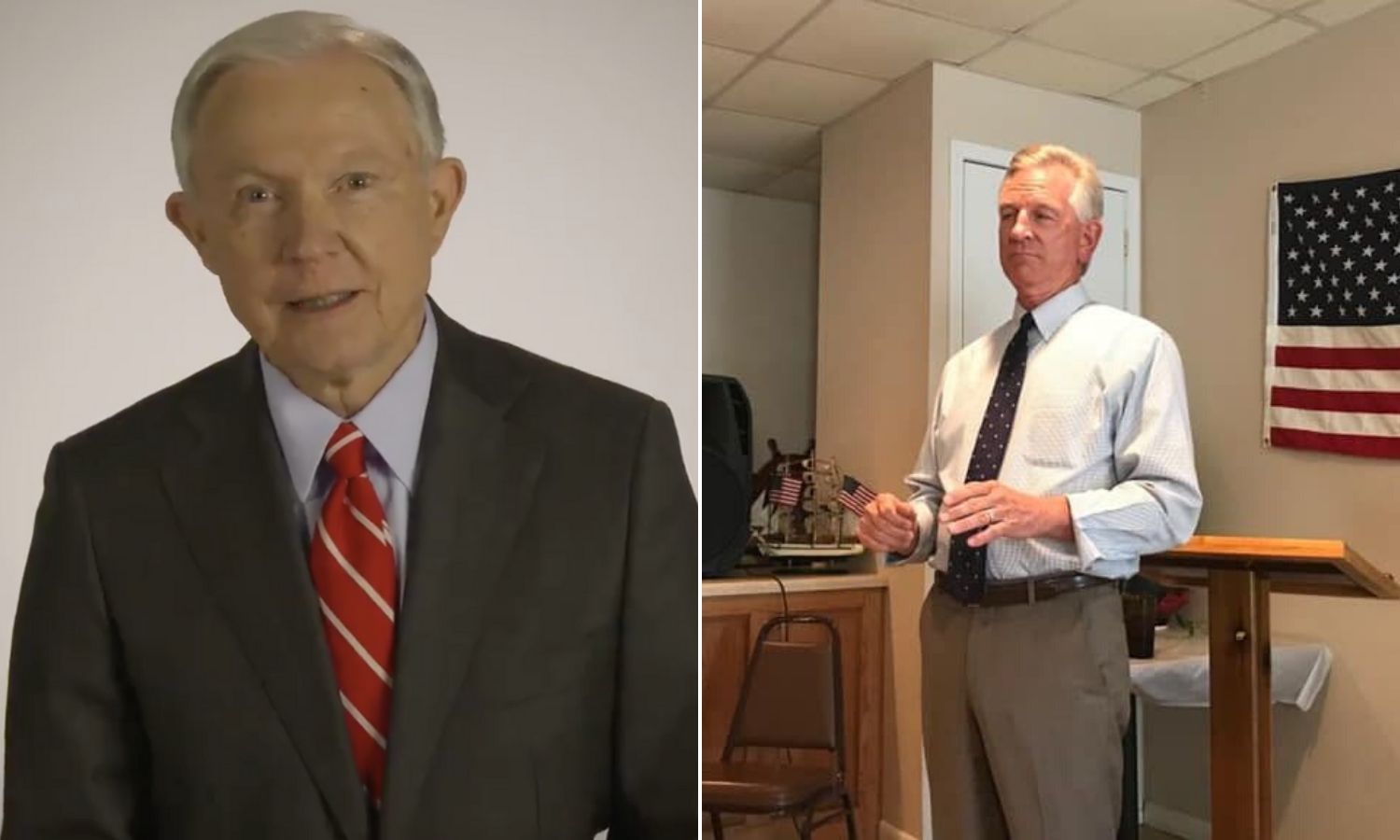 The Senate campaign is heating up as the top three candidates are all going negative. Former Auburn head football coach Tommy Tuberville has attacked Congressman Bradley Byrne (R-Montrose) and former Attorney General and Senator Jeff Sessions of being career politicians. Both Byrne and Tuberville have attacked Sessions for not having adequately served President Donald J. Trump (R) while Attorney General. Byrne has even attacked Tuberville's coaching abilities. The latest attacks on Tuberville accuse him of supporting amnesty for illegal aliens. Sessions even accused Tuberville of being a "tourist."
Wednesday, Sessions announced a new television ad called "Tuberville for Amnesty."
Byrne and Tuberville point to an August speech by Coach Tuberville when he said: "There are people coming across the border that need jobs… and we want them to come over here… Let em' come in and become citizens like we all became citizens."
The Tuberville campaign called the attack "fake news" on Twitter.
Sessions' campaign manager Jon Jones said, "Tuberville is claiming that his own words are 'fake news.' All of them? Tommy Tuberville needs to read the transcript. It is clear that Tuberville supports immigration amnesty, and he is attempting to trick Alabama voters to believe otherwise. In contrast, Jeff Sessions has done more than just say he wants to fix the border – he has already worked alongside President Trump to stop illegal immigration."
The new Sessions ad reads: "Tuberville is trying to trick you, hiding his support for immigration amnesty." Then plays an audio clip of the Tuberville comment from August
Tuesday, Byrne told reporters in Trussville: "I can tell you right now this issue about Tommy Tuberville's position on amnesty is a key issue. And so we're going to keep telling people about his position on that and let him explain why he doesn't think that's amnesty."
"Let em' come in and become citizens like we all became citizens," Tuberville is quoted in the ad.
Tuberville has denied supporting amnesty and says that he supports President Trump's immigration agenda.
The Sessions ad further charges: "And Tuberville's not even from Alabama, he's a tourist here. He lives, pays taxes and even votes in Florida."
On Tuesday, the Tuberville campaign responded with an attack ad of their own.
"The career politicians are desperate to hang on to their paychecks and power, so they have started airing negative ads full of false attacks and baseless distortions," Tuberville said. "Our new commercial allows us to respond with some hard truths about which candidate wants to drain the D.C. swamp and is tough enough to actually help President Trump get the job done."
The Tuberville ad has Byrne with former Secretary Hillary Clinton and Sessions with Congressman Adam Schiff (D-California) who led the impeachment effort against President Trump. The ad even connects Sessions and Byrne with Sen. Mitt Romney (the only Republican in either House of Congress who found that the President did anything wrong.)
State Representative Arnold Mooney, former Chief Justice Roy Moore, Ruth Page Nelson, and businessman Stanley Adair are also running for the Republican nomination for the Senate seat currently held by Doug Jones (D).
The Republican primary is March 3.
Print this piece