Opinion | The people of Alabama mostly don't care that their prisons are awful
The majority of Alabamians don't care about people in prison. 
Hell, they barely care about people outside of prison, judging from our statistics on infant mortality, premature deaths, overall health of the population and elder care. And those are people who didn't commit a crime. 
So, I wish we'd stop the nonsense, put an end to the shows that are taking place in Montgomery, and just let everyone know the cold, hard truth: We could not possibly care less about prisoners, prison conditions, prison food or lack thereof, prison facilities or the number, pay or well being of prison guards. 
We. Do. Not. Care. 
I mean, we should. It's deplorable that we don't. It's un-Godly and un-Christian and un-American that we don't. 
But we have more than proven that we do not care. 
God bless the people who are trying to address this problem and trying desperately to force some changes on Alabama's prisons. 
But you're wasting your time. 
The only hope a prisoner in Alabama has at this point is for the federal government to take over Alabama's prisons and force the appropriate change. There's no way that's going to happen under Donald Trump's administration. 
So, here we are — everyone playing this game where they pretend to be shocked and outraged and motivated to make changes due to the ongoing state of Alabama's prisons, which currently boast the highest death rates in the nation. By a wide margin. 
The reality is, however, no one is shocked or outraged. There is certainly no one in a true leadership position who plans to make significant changes. And there is perpetually no money to do any of the meaningful things required to make our prisons better. 
Instead, there are committee meetings, like the meeting of the Governor's Task Force on Prison Reform held Wednesday in Montgomery. 
It was a great meeting, as far as committee meetings go. There were lots of compelling speeches given by the invited guests, almost all of whom have worked within an Alabama prison or have loved ones who died in one. 
It would have been more productive for them to scream at the sky. 
Because the actual lawmakers who make meaningful decisions about such matters don't care. There are two things that motivate an Alabama lawmaker: 1. Money. 2. The fear of losing an election and being forced to get a real job. 
Prisons achieve neither. 
There's very little money for them to get their hands on and conservative voters mostly don't care about the lives of prisoners. 
If you doubt this, you should have a really long, hard think about reality. 
Because the reality is this: Not a soul in the Alabama Legislature or the Alabama Governor's Office or the Alabama's Attorney General's Office or almost any other state agency is unaware of the awful things happening in Alabama's prisons. 
They know about the abuse. They know about the drugs smuggling. They know about the drug usage. They know about the beatings. They know about the rapes. They know about the murders. They know about the extortions. 
They knew that sheriffs were withholding food because the food money went into their pockets. They knew the inmates were being extorted for cash. They know that guards are sneaking contraband into the prisons. 
All of those things were in recent reports from the TRUMP Department of Justice and in a report from the Equal Justice Initiative. A federal judge has well documented the shortcomings, as well. 
And these reports contain mostly the same information as similar reports completed years ago. 
Yet, has anyone lifted a finger to do anything?  
Nope. 
You know why? 
Because we don't care about prisoners. 
The only reason we're putting on the current show, with the meetings and special committees, is because the feds are talking about a takeover and maybe dictating what the state has to do in order to improve its prisons. 
So now, everyone is super concerned with prison overcrowding and violence — again.  It's a farce. 
The fact is the people of this state mostly don't care that we're treating thousands of people worse than shelter dogs. And there's one simple indication that this is true: Alabama's prisons. 
You don't get prisons this awful, this harmful, this debilitating unless you truly don't care about prisons or the people inside of them.
Print this piece
Three more prison workers, another inmate test positive for COVID-19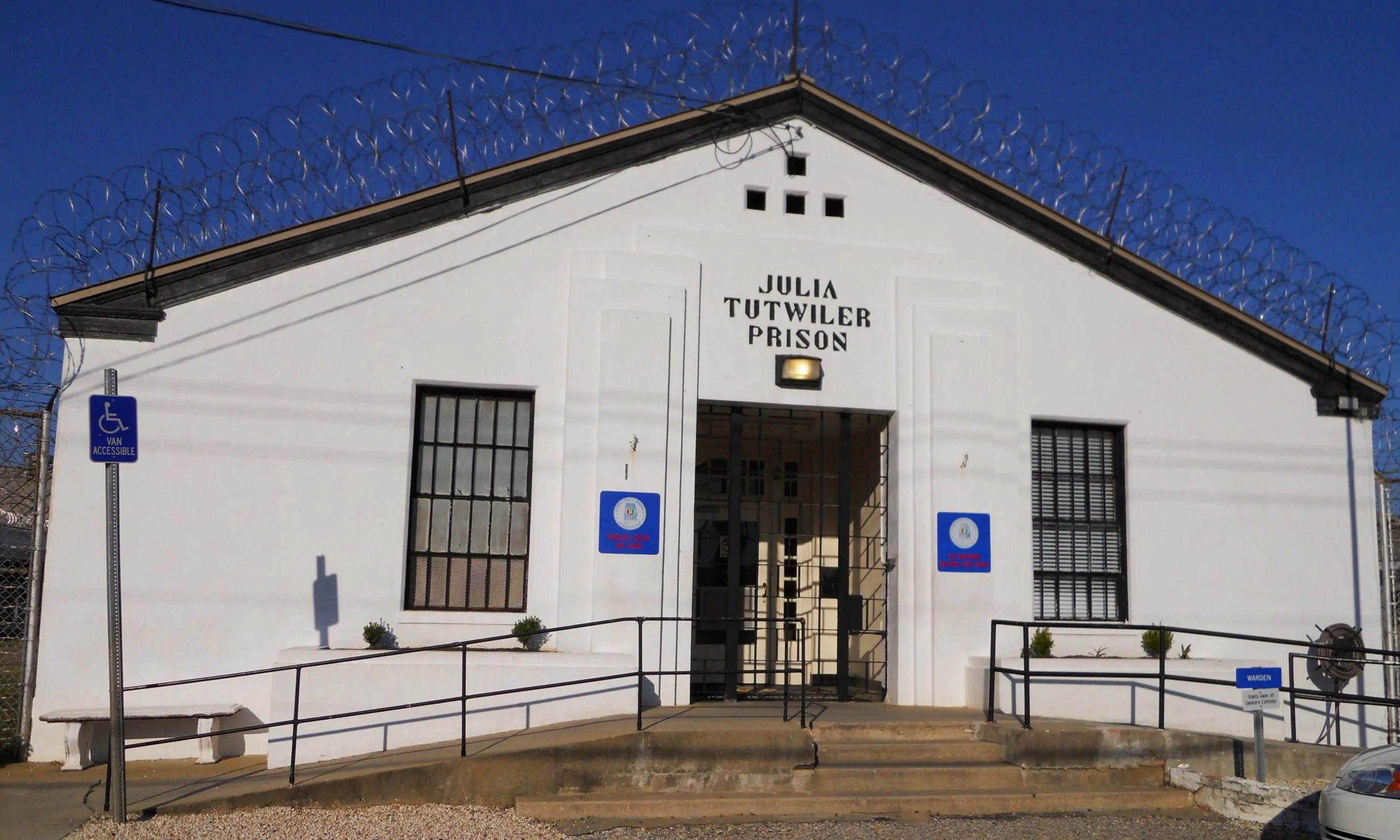 Three more prison workers have tested positive for COVID-19, becoming the sixth prison worker to self-report positive test results in two days. 
Additionally, a man serving at the St. Clair Correctional Facility also tested positive for the virus, the Alabama Department of Corrections (ADOC) announced in a Friday press release. 
Three workers at the Julia Tutwiler Prison for Women in Wetumpka all self-reported positive test results and are self-quarantined, according to the release. That makes 12 workers with confirmed coronavirus cases at that facility, and 61 cases among staff across the state's prisons, although 16 have been cleared to return to work. 
The man serving at St. Clair had been treated at a local hospital earlier this month for a preexisting medical condition and tested negative for COVID-19 at the time, according to ADOC. He returned to a local hospital a short time later and tested positive for COVID-19, and remains at the hospital for treatment, according to the release.
There were four confirmed cases of COVID-19 among inmates at the St. Clair prison as of Thursday, according to ADOC, and one inmate there, the terminally-ill 66-year-old Dave Thomas, died at a local hospital less than 24 hours after testing positive for the virus. One worker at the facility had tested positive for COVID-19 but has since been cleared to return to work. 
A small living area in St. Clair prison's infirmary, where the man was living, has been placed on level two quarantine, meaning incarcerated people there will be restricted to their living areas for meals and all other activities, according to ADOC. 
The entire infirmary has been placed on level one quarantine, so inmates inside will be monitored for symptoms and have temperatures checked twice daily. 
There have been 12 confirmed COVID-19 cases among inmates, and three remained active as of Friday, according to ADOC. All of the inmates who've tested positive for the virus had preexisting medical conditions and were tested for COVID-19 at hospitals. 
Testing of inmates in general remains very low, however. Less than one percent of the state's inmate population has been tested, or 156 of approximately 22,000. 
Prison reform advocates have expressed concern that without broader testing, the extent of the virus's spread inside the overcrowded prisons won't be known, and more people will become infected due to the spread from asymptomatic people. 
The state's prisons were at 170 percent capacity in January, the last month in which ADOC has made monthly statistical reports publicly available.
Print this piece