State mourns loss of Huntsville officer Billy Clardy III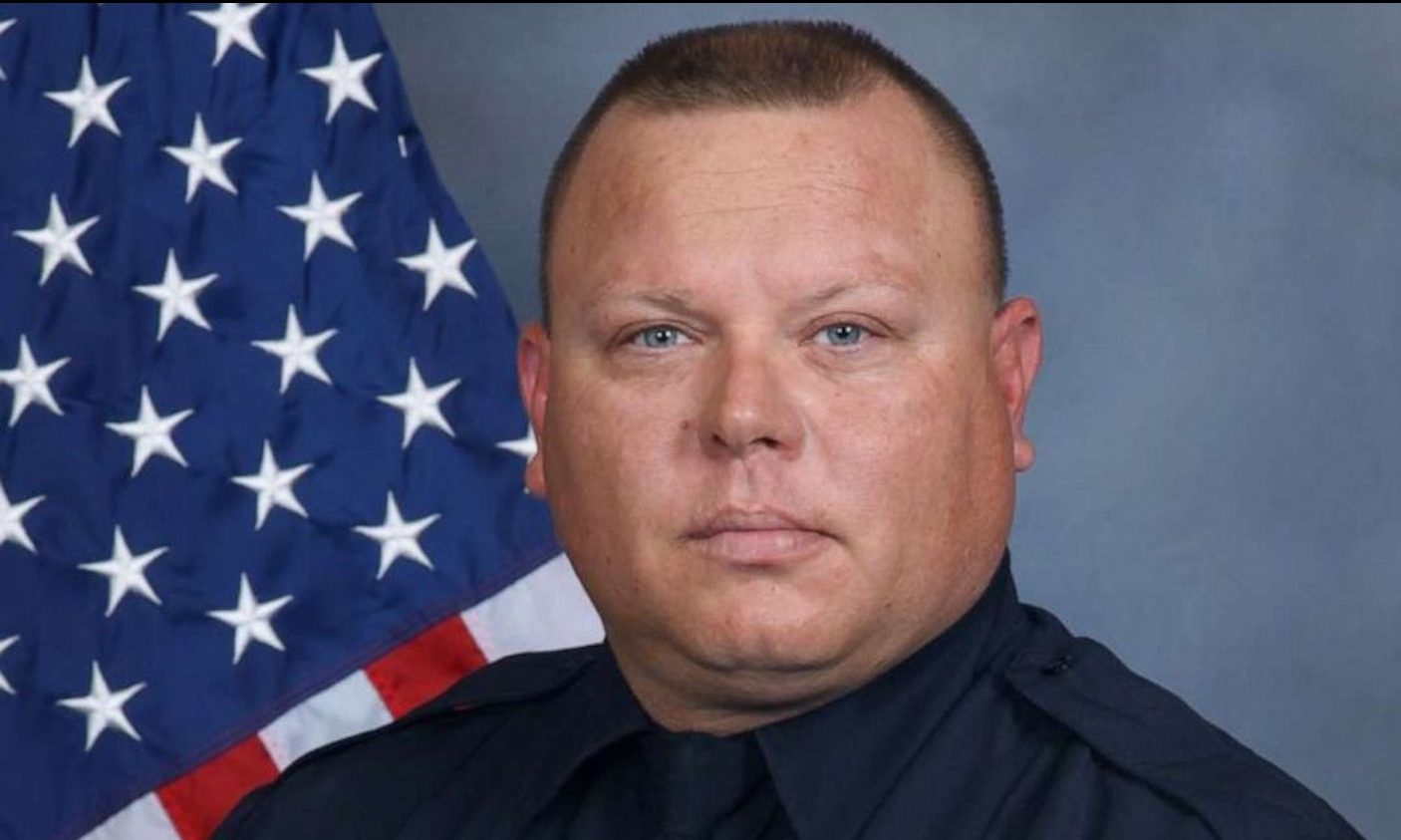 Friday, Huntsville Police Officer Billy Clardy III was shot and killed in the line of duty. Alabama Governor Kay Ivey (R) expressed her grief at the loss of yet another Alabama law enforcement officer killed defending the public safety of the people of Alabama.
Officer Clardy was part of a STAC team operation that set up a drug buy at a house on Levert Street Friday night. When officers arrived, LaJeromeny Brown allegedly shot Clardy. The officers maintaining the perimeter caught Brown after a short foot chase. Clardy was rushed to the hospital where he died from his wound.
Clardy was a fourteen year veteran of the Huntsville Police Department. His family has a long history in law enforcement in Madison County. STAC is a multi-jurisdictional federal drug task force led by the Huntsville Police Department.
LaJeromeny Brown, age 41, has been charged with capital murder for the slaying of Agent Clardy.
"I am grieved to hear of the Huntsville Police Officer killed in the line of duty and extend my deepest sympathies and prayers to his family for their unimaginable loss," Gov. Ivey said in a statement. "It has been an exceptionally tough year for our law enforcement community, and this will be felt across our state. I will also be praying for strength for the Huntsville Police as they grieve the loss of their fellow officer, as well as for their continued protection as they keep us safe. May the Lord's peace that passes all understanding be with the family and everyone who loved this dedicated officer."
"With the loss of Officer Clardy, all of us lost a little bit of life yesterday," Huntsville Mayor Tommy Battle said. "Clardy was the first officer I rode with after being elected Mayor, and I'll never forget his spirit, his selfless dedication to this City and his true talent as an officer."
"Officer Clardy was an exemplary Community Resource Officer with a special emphasis of taking care of the homeless," Battle added. "In addition to being a member of the STAC team, Officer Clardy was a key member of HPD's Anti-Crime team. He was a great example of the heart and soul of being a police officer. We stand united as a City, as a State and as a Nation in support of the Huntsville Police Department and the Clardy family."
"A @HSVPolice officer has fallen tonight, killed by gunfire in the line of duty," Alabama Attorney General Steve Marshall (R) said on social media. "As we mourn the loss of yet another one of Alabama's heroes, let us pledge to find ways to keep law enforcement safe. Please pray for the officer's family and fellow officers. #ThinBlueLine."
"Last night, a Huntsville police officer was tragically killed in the line of duty," Congressman Mo Brooks (R-Huntsville) said. "My thoughts and prayers go to him, his family, and his colleagues. America's law enforcement is all that stands between dangerous criminals and our families. Please thank all police officers who risk their lives for us."
"All of Alabama is heartbroken again as another Alabama peace officer is gunned down in the line of duty," U.S. Attorney Jay E. Town said in a statement. "The Huntsville Police Department investigator, whose name will be released tomorrow, will always be remembered as a good man and a fine officer. Those of us who knew him admired his dedication and professionalism. We must now direct our prayers to his grieving family and pull together in full support of the Huntsville Police Department and law enforcement everywhere who lost another brother of the badge tonight. I am beyond grief."
"The Madison County Democrats express deepest condolences to the family, friends and colleagues of Officer Billy Clardy," the Party said in a statement. "Officer Clardy was the nephew of Retired Deputy Sheriff and former Democratic Candidate, Tim Clardy. Words cannot express the community's gratitude each citizen feels towards every officer who puts their life on the line for our safety every day, and for the families they leave to grieve their memory."
"When we talk about a family in law enforcement, the STAC team is a prime example of that," said Madison County Sheriff's Office Chief Deputy Stacy Bates. "It's kind of the ultimate representative of what a family-type law enforcement unit is."
The STAC Team has been fighting drugs in Huntsville for decades.
"There's no investigation too small that they don't handle, there's none too big they can't handle," said Bates.
Brown is a parolee with a long, sordid history of repeated criminal conduct. In 2013 his probation was revoked after he was arrested for conspiracy to distribute crack. That year, he was on a list of the 31 most dangerous criminals in Chattanooga released by the Mayor of that city. In March 2018, Assistant U.S. Attorney Christopher Poole filed a petition seeking a warrant for Brown for a parole violation after the Border Patrol arrested him near Laredo, Texas and charged him with being a felon in possession of a firearm. Poole argued that that and leaving the jurisdiction of his parole justified revocation of parole. On October 2018, Poole filed another petition for a warrant stating that Brown committed another crime after he was arrested by the Chattanooga Police issued warrants for Brown's arrest on the charges of: aggravated robbery aggravated burglary, aggravated kidnapping, and impersonating a police officer. He is a suspect in a series of home invasions in 2018. He was arrested again in December 2018 and charged with assault of a police officer.
A lack of sufficient prison space to house the many dangerous repeat offenders like Brown is an issue that confronts the state of Alabama and many other states.
Clardy's father, Billy Clardy Jr., was killed in the line of duty, in a fatal car crash in 1978 at age 26. Clardy III had hung an ornament on the Fallen Officers Tree in honor of his father on November 29.
Clardy is the seventh member of law enforcement killed in the line of duty in Alabama this year.
(Original reporting by WHNT Channel 19 TV and WAAY Channel 31 TV contributed to this report.)
Print this piece
Attorney general partners with Facebook to stop price-gouging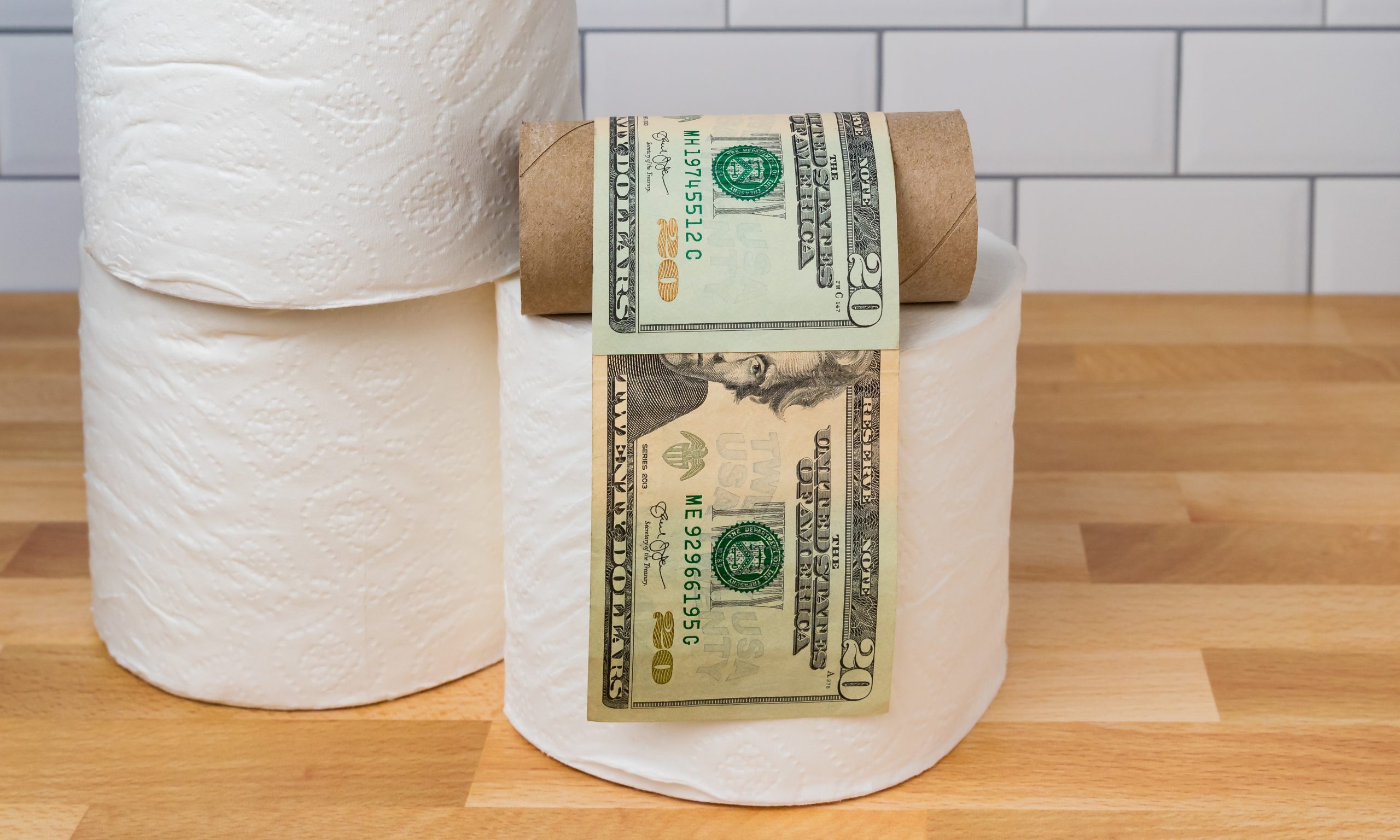 Alabama Attorney General Steve Marshall on Friday announced a partnership with Facebook to address price-gouging on the social media site by people looking to profit from the COVID-19 pandemic. 
"There is no question that unscrupulous operators are trying to take advantage of Alabamians looking to buy basic necessities to protect and sustain themselves and their families during the ongoing coronavirus epidemic," Marshall said in a statement. "What's more, much of that illegal activity is centered online because many consumers find it easier to purchase supplies on the internet due to lack of local availability or self-quarantining. As my office seeks ways to protect our consumers, I am pleased to announce that Facebook is one of several major e-commerce platforms to respond to my call to participate in a coordinated effort to identify and shutdown online price gouging."
Facebook has agreed to review and remove price-gouging listings and advertisements from the website, according to a press release form Marshall's office.
The press release from Marshall's office notes that Facebook has already banned advertising or sale of medical masks, hand sanitizer, surface disinfecting wipes and COVID-19 testing kits, and the site also as prohibited products "cures" or products that claim to prevent someone from contracting the virus. 
Recent research by Digital Citizens Alliance showed, however, that many of those banned products and advertisements continue to appear on Facebook, despite the company's March 6 announcement prohibiting them.
Alabama's price-gouging law went into effect on March 13 upon Gov. Kay Ivey's declaration of a state of emergency.
"Although what constitutes an unconscionable price is not specifically set forth in state law, a price that is 25% or more above the average price charged in the same area within the last 30 days — unless the increase can be attributed to a reasonable cost in connection with the rental or sale of the commodity — is a prima facie case of unconscionable pricing," according to the release.
To file an illegal price gouging report visit the Alabama Attorney General's Consumer Interest Division at  https://www.alabamaag.gov/consumercomplaint, or call 1-800-392-5658 to receive a form by mail to complete and return.
Print this piece