Newly published studies shine light on child poverty and social injustice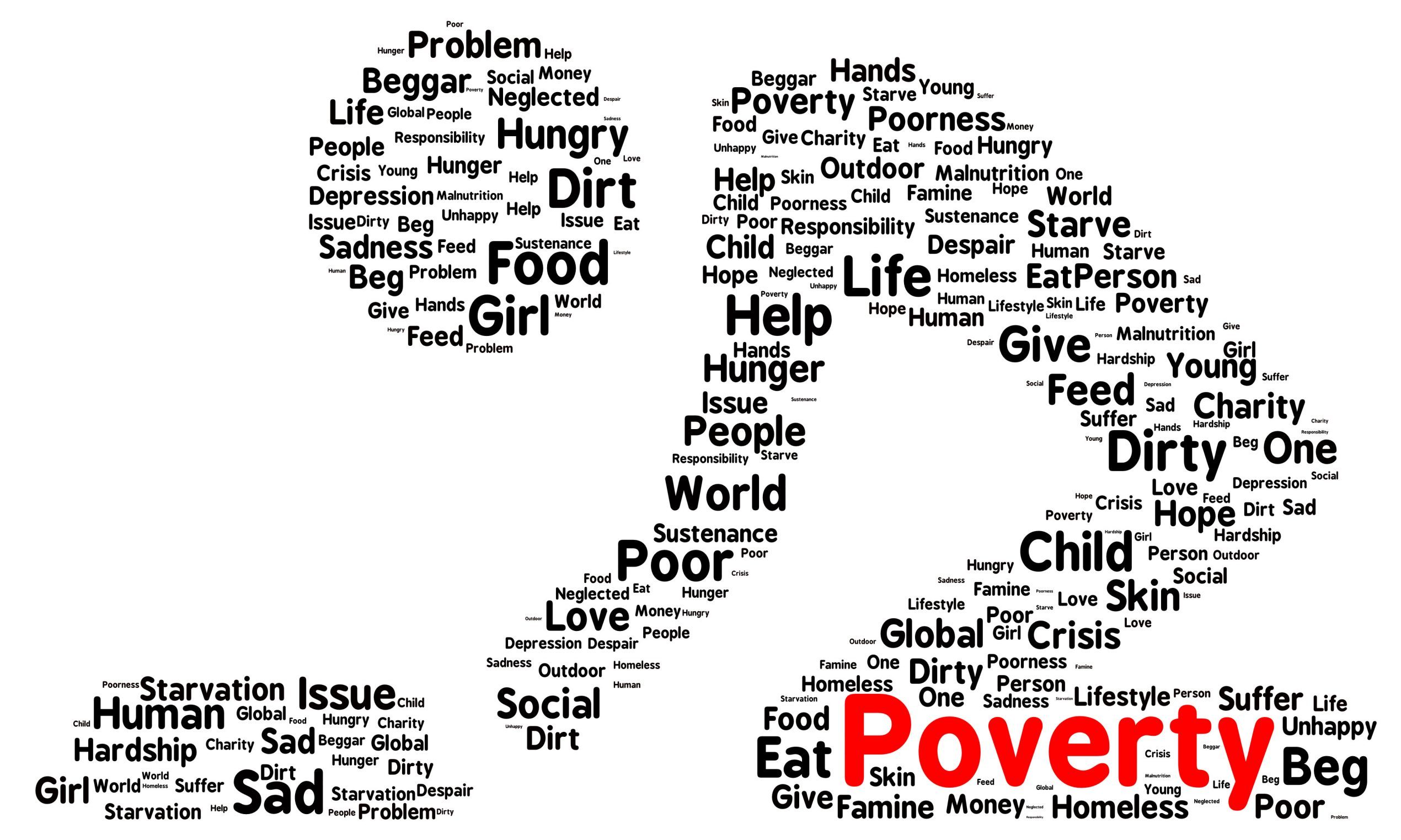 Two recently released studies show Alabama is sixth highest in child poverty and ranks forty-ninth in social justice.
Nearly 13 million children in the United States live in families with incomes below the federal poverty line. The Census Bureau poverty threshold in 2018, for a family of three with one child under 18 years old, was $20,212.
A study by 24/7 Wall St., which reviewed data from the U.S. Census Bureau's 2018 American Community Survey, found that Alabama is home to 255,186 children living in poverty.
In November, the Jesuit Social Research Institute at Loyola University New Orleans released its JustSouth Index, which found that Alabama ranks forty-ninth in social justice.
Even with record unemployment, poverty and social inequities plague large portions of the state's inhabitants.
According to 24/7 Wall St.'s analysis of Alabama:
Children in poverty: 255,186 (16th most)
Child poverty rate: 23.8 percent (6th highest)
State poverty rate: 16.8 percent (7th highest)
Families with incomes below $10,000/year: 5.1 percent (6th highest)
Adult achievement is related to childhood poverty, according to research by Urban.org. "Children who are poor are less likely to achieve important adult milestones, such as graduating from high school and enrolling in and completing college than children who are never poor. For example, although more than 9 in 10 never-poor children (92.7 percent) complete high school, only 3 in 4 ever-poor children (77.9 percent) do so."
The JustSouth Index produced by the Jesuit Social Research Institute concluded that Alabama ranked:
44 in Poverty
50 in Racial Disparity
45 in Immigrant Exclusion
With an overall social justice rating of 49.
Social justice according to the JustSouth Index is defined by Catholic social teaching, which holds, "Justice…is not a simple human convention, because as Saint John Paul II stated, 'what is 'just' is not first determined by the law, but by the profound identity of the human being." It further states, "Every person's right to human dignity is derived from their creation in the image of God; therefore, social, political, and economic aspects of society must serve to protect and promote the inherent dignity of individuals."
The social justice index measures poverty, racial disparity and immigrant exclusion; the study also found that Alabama is:
First in the largest white-minority wage gap in the U.S.
Third in the highest percentage of foreign-born disconnected youth in the U.S.
The fifth largest gap in health insurance coverage between native and foreign-born residents in the U.S and fifth lowest average income among low-income households.
"Our goal is to help citizens and policy-makers, business and labor, church and community leaders— all of us—know more about our social realities and the lives of our most vulnerable neighbors," writes Fr. Fred Kammer in his introduction to the JustSouth Index. "With enhanced awareness should come action to promote the common good in our communities, states, and nation."
According to the study, "A just society is one that fosters the common good," and the "JustSouth Index is part of a growing movement among social scientists to better understand and illustrate complex human and societal challenges through the analysis of concrete indicators."
The Gulf South states of Alabama, Florida, Louisiana, Mississippi and Texas for the third consecutive year rank at the bottom of the Index.
The Index focuses on two major public policies: Minimum wage and Medicaid expansion, which the study concluded has a "real impact on the economic and social conditions of the states and their citizens."
Hawaii came in first in the Index, followed in the top 10 by Vermont, New Hampshire, Montana, Virginia, Washington, Minnesota, Maine, Massachusetts and Maryland.
Of the ten highest-ranked states overall, all expanded Medicaid, also among the top ten states, only two had a $7.25 minimum wage–the federally established floor. Seven of the top ten had a minimum wage of $9 or more.
In contrast, the six states in the bottom ten of the Index didn't expand Medicaid or raised the minimum wage above $7.50/hour; this includes Alabama, Texas and Mississippi.
In the Tenth Anniversary Edition of Economic Justice for All the National Conference of Catholic Bishops stated, "We can best measure our life together by how the poor and the vulnerable are treated."
Both studies paint a bleak reality for many living in Alabama; lawmakers who ignore these hard facts condemn the state to remain near or at the bottom in every measurable metric of success.
Governor announces $200 million "Revive Plus" small business grant program
Revive Plus is the second wave of funding for organizations with 50 or fewer employees and will award grants of up to $20,000 for expenses.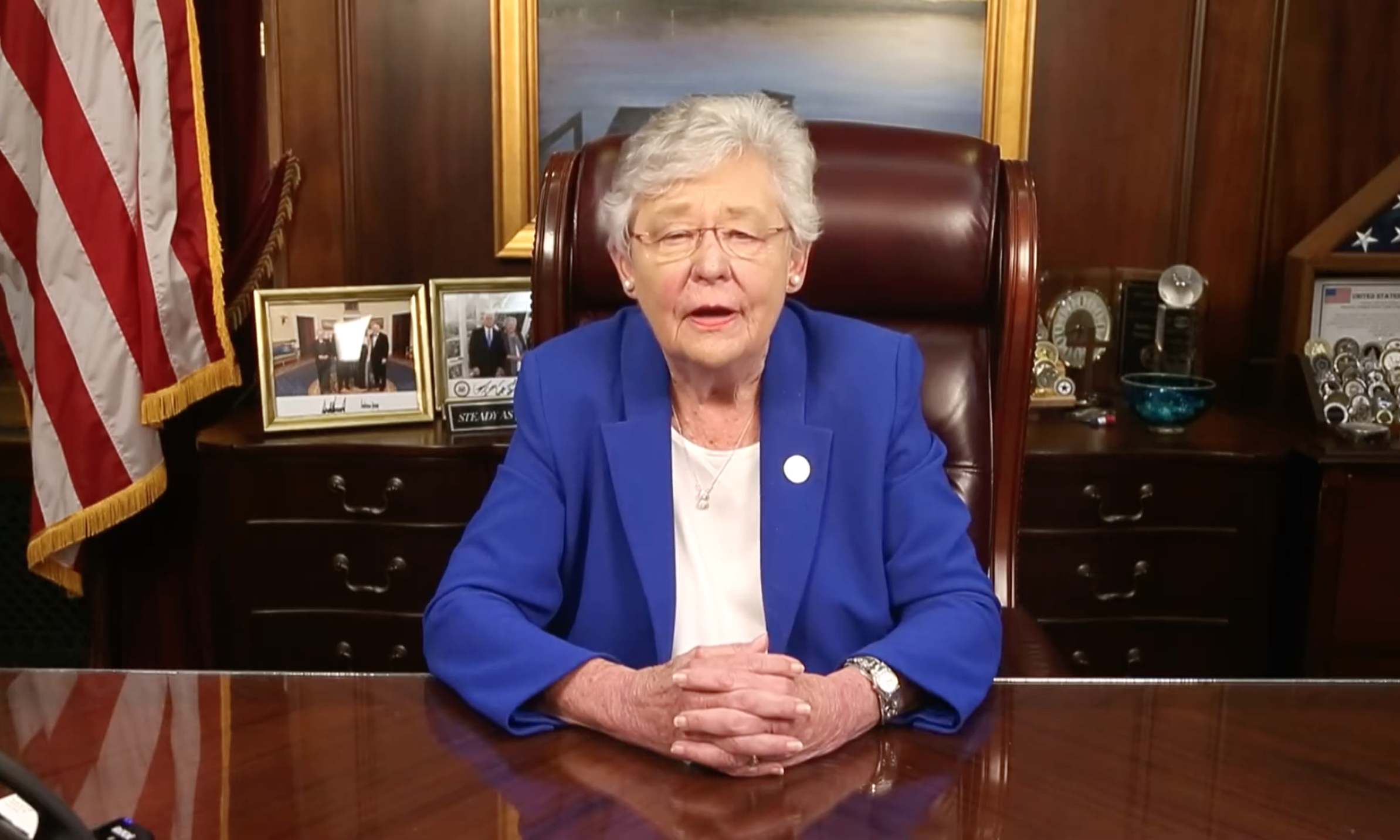 Gov. Kay Ivey on Wednesday announced Revive Plus, a $200 million grant program to support small businesses, non-profits and faith-based organizations in Alabama that have been impacted by COVID-19. Revive Plus is the second wave of funding for these organizations with 50 or fewer employees and will award grants of up to $20,000 for expenses they have incurred due to operational interruptions caused by the pandemic and related business closures.
"As the state has rolled out over $1 billion of the CARES Act monies to the individuals and businesses affected by COVID-19, it became evident the group most overwhelmingly hurt during the pandemic were the small 'mom and pop' shops," Ivey said. "A second round of assistance through Revive Plus will ensure that the small business owners who have borne the brunt of the downed economy can be made as whole as possible. As we head into the holiday season, my hope is that this will be welcome news for our businesses and help ease their burdens from what has been a very hard year."
Entities may receive up to $20,000 to reimburse qualifying expenses if they have not received federal assistance for the corresponding item they are claiming with the state of Alabama. The Revive Plus grant is in addition to any state of Alabama Coronavirus Relief Fund grant previously received, including the Revive Alabama Small Business, Non-Profit, Faith-Based, and Health Care Provider grants. There is no set cap on the number of entities that may be awarded a Revive Plus Grant. Grants will be awarded to qualifying applicants on a first-come, first-served basis until the funds are exhausted.
"The Revive Plus program is much needed in our small business economy," said Senate General Fund Chairman Greg Albritton, R-Atmore. "I commend Governor Ivey for taking this action, recapturing unspent dollars and using a proven program to bring economic relief to our small business owners."
Alabama received approximately $1.9 billion of CARES Act funding to respond to and mitigate the coronavirus pandemic. Alabama Act 2020-199 initially designated up to $300 million of the Coronavirus Relief Fund for individuals, businesses, non-profit and faith-based organizations directly impacted by the coronavirus pandemic. After the initial $100 million for small business that was reimbursed starting in July 2020, legislative leadership approved a second round of $200 million from allocations made to reimburse state government and from other grant programs that have ended with the full allocation unspent.
"This second round of funding for Alabama entities will provide much needed resources for our state's economy," said Senate Minority Leader Bobby Singleton, D-Greensboro. "I appreciate the governor and the Finance Department's work to ensure we utilize these funds to the benefit of our citizens."
Entities may access grant information and the grant application through the Coronavirus Relief Fund website. The application period for the Revive Plus Grant Program will open at noon, Nov. 23, 2020 and run through noon, Dec. 4, 2020.
"This is welcome news for small businesses, non-profits and faith-based organizations that are continuing to feel the adverse effects of the Covid-19 virus," said House General Fund Chairman Steve Clouse, R-Ozark. "Time is of the essence and I urge all qualified entities to apply as soon as possible beginning Monday, November 23rd."
A coalition of the Business Council of Alabama, the National Federation of Independent Business of Alabama (NFIB Alabama) and the Alabama Restaurant Association worked closely with the governor's office to revisit the grant program after the initial round of Revive Alabama reached the $100 million cap.
"Businesses throughout the state are working diligently to keep their employees and customers safe, all while ensuring commerce throughout Alabama continues to move," said Business Council of Alabama President and CEO Katie Britt. "Revive Plus will be essential in giving Alabama businesses access to the necessary and needed funding to keep their doors open and keep hard working Alabamians employed. Our broad coalition of businesses, associations and chambers commend Governor Ivey and her administration for putting these critical funds into the hands of businesses who need it most."
Qualifying entities must have been in business March 1, 2020, are currently in business and have a valid W-9 to apply for a Revive Plus Grant.