County commissioners report: 2015 prison reform led to less prisoners in prison but more in county jails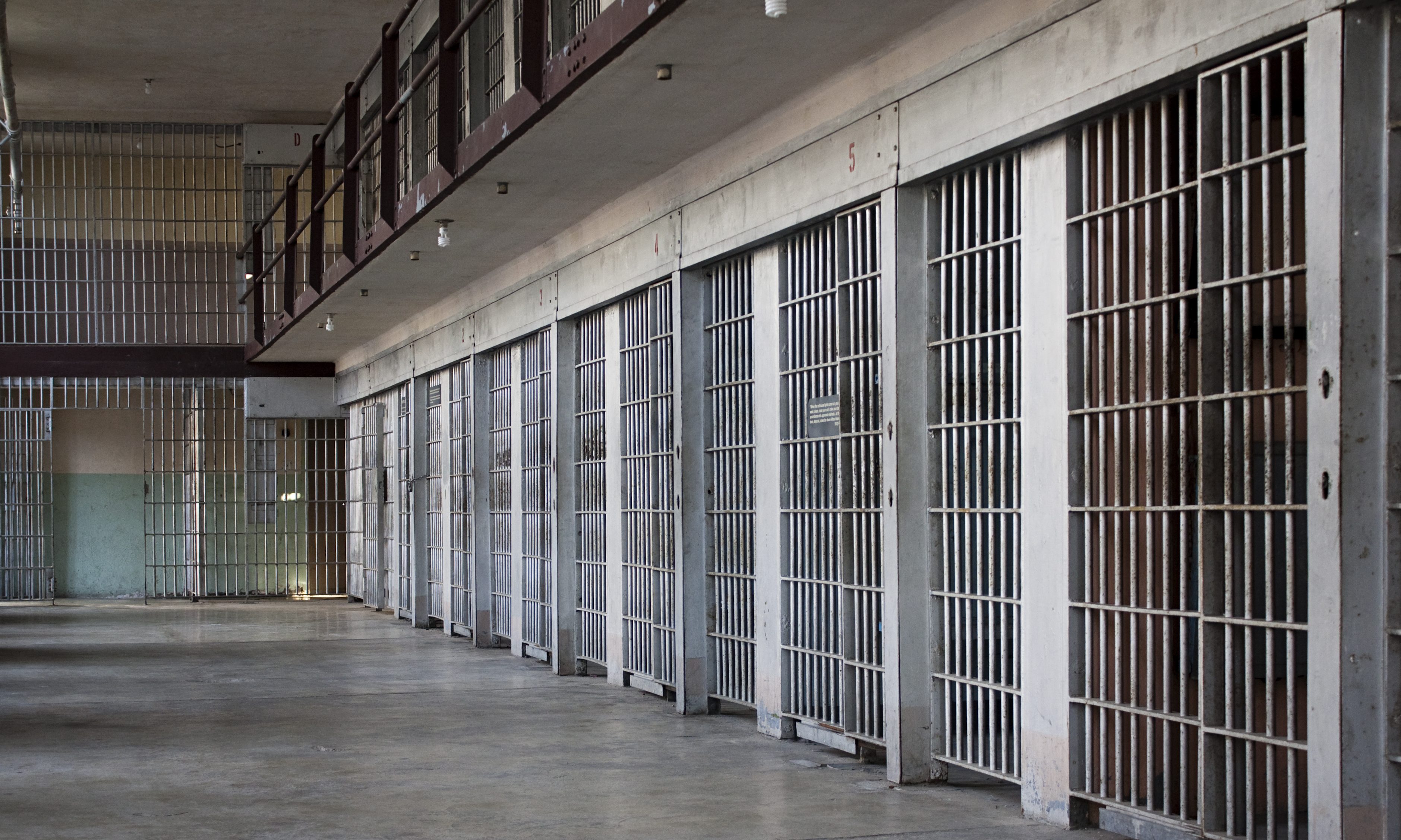 Wednesday, the Executive Director of the Association of County Commissions of Alabama Sonny Brasfield told county commissioners that sentencing reform in 2015 has shifted more prisoners and the costs of those prisons from state prisons to county jails and county budgets.
"I let you down," Brasfield told the commissioners.
In 2015, the state legislature passed sentencing reform in order to deal with the prison overcrowding issue. It reduced prison overcrowding, but according to a report by the County Commissions dramatically increased the number of prisoners being sent to county jails shifting much of the costs to the local level adversely affecting county budgets across the state/
Brasfield said that they had anticipated this in 2015; but the legislature passed it anyway over the objections of the ACCA.
Association's annual Legislative Conference in Auburn.
"In 2015, counties and sheriffs encouraged state leaders to move slowly and to consider the unintended impact that significant sentencing and parole reform could have on local budgets," ACCA Executive Director Brasfield said in a statement. "In the years that have followed, our fears have been confirmed."
In 2015, the legislature changed the punishment for most parole violations, such as failure to find work or a failed drug test from revocation of parole to a 48 hour stay in the county jail. This is called a "dip" in the Alabama justice system vernacular. A parolee who continues to violate the terms of his parole can get up to six dips before he or she gets sent back to prison; but not for the remainder of his or her sentence. Instead they go to prison for just 45 days. This is called a "dunk." There was already a backlog of prisoners who have already had a trial, have been convicted and were sitting in the county jail waiting for ADOC to come pick them up. The creation of the dunk system means that now there are all those repeat parole violators who are also waiting in the county jail for ADOC to free up prison beds so they can serve their 45 days.
Brasfield said that the state should not repeat the mistakes made in 2015.
"We did nothing to solve crime in 2015 what we did was address how we deal with criminal behavior," Brasfield said. "We should learn from what happened because we are in the same place that we were in 2014
Brasfield said that the counties expressed specific concerns with "dips" & "dunks" adding pressure on jail beds, medical costs & lawsuits; but the legislature listed to "experts" from other states instead of the county commissioners.
"We think anybody from outside of Alabama are smarter than us are smarter than us. They aren't." Brasfield said. "There is not a magic solution. There is not a solution that does not cost money."
The ACCA report, "Alabama's Unresolved Inmate Crisis," highlights the staggering growth of State inmates in county jails over the past five years and the annual price tag that is challenging local officials to balance the unexpected costs.
Data collected from State agencies and a survey of all 67 county budgets shows the presence of State inmates in county jails has almost tripled since 2014. In 2014, a total of 1,990 State inmates were housed in county jails. In 2018, counties housed almost 8,000 state inmates in 2018, according to the report.
"As the legislative session nears, counties must seek relief from these growing costs," Brasfield said, "because the solution to the State's prison crisis cannot again be to push more inmates down to the local level.
The cost of operating the jail and law enforcement at the county level has increased by some $64 million since 2014, the report shows.
\
"This increase is more than twice the rate of inflation," Brasfield explained. "Certainly, counties want to be a partner in this year's efforts to address the condition of the State prison system. At the same time, we believe the facts are clear — Alabama must revisit the reforms of 2015 and provide relief to county budgets that have been crippled by the growth of State inmates."
"We need to go back and look at 2015," Speaker of the House Mac McCutcheon (R-Monrovia) promised the county commissioners. "I guarantee you that you will have a voice in this process. We are focusing on the dips and the dunks as well as recidivism."
Bennett Wright is the executive director of the Alabama Sentencing Commission.
Wright told the Commissioners that Tennessee is in the same situation. They have a backlog of 5,300 prisoners that are in county jails waiting to go to the state prison.
"The state of Tennessee writes them (the Tennessee County Commissions) a $180 million check for that overflow," Wright said.
Alabama does not reimburse the counties for their costs, which have soared after the passage of the sentencing reforms that were passed in 2015.
Read the full report here.
Justice Ginsburg's death will supercharge a heated 2020 campaign
The passing of one of the court's most liberal justices so close to the Nov. 3 general election has set off a political firestorm as to what president should pick the next justice — President Donald Trump or Joe Biden, should he defeat Trump in November.
Just hours after the death of 87-year-old Supreme Court Justice Ruth Bader Ginsburg on Friday, conservatives, including the Alabama-based Foundation for Moral Law, said Ginsburg's passing is an opportunity to reverse the ideological trend of the nation's highest court.
The passing of one of the court's most liberal justices so close to the Nov. 3 general election has set off a political firestorm as to what president should pick the next justice — President Donald Trump or Joe Biden, should he defeat Trump in November.
The controversy over when and how to confirm a new justice will likely supercharge an already heated 2020 election campaign. Trump was at a campaign rally on Friday night when he learned about the justice's death from reporters.
"Just died? Wow, I did not know that," Trump said. "She was an amazing woman. Whether you agreed or not she led an amazing life. She was an amazing woman. I am sad to hear that."
Ginsburg, since her appointment by President Bill Clinton, has been bastion of the court's more liberal wing. The court was divided with four "liberal" justices led by Ginsburg and four "conservative" justices led by Samuel Alito.
Chief Justice John Roberts, though appointed by President George W. Bush, has been the swing vote on a number of major issues since the retirement of Justice Anthony Kennedy in 2018. Her death gives Trump the opportunity to appoint her replacement and potentially shape the direction of the court for decades to come.
Conservatives want Trump to select the nominee and the current GOP-controlled Senate to confirm the Trump appointee.
The Foundation for Moral Law — a conservative legal group founded by former Alabama Chief Justice Roy Moore — released a statement saying that Ginsburg's passing is an opportunity to move the court in a more conservative direction.
"For many years United States Supreme Court has been a bastion for liberal anti-God ideology," Moore said. "The passing of Justice Ruth Bader Ginsberg will be an opportunity to reverse this trend. I'm hopeful that President Trump will immediately nominate a true conservative who understands that our rights come from God and no authority in this country can take those rights from us."
"This is a very critical time for our country and our future and the future of our posterity depends upon our vigilance and direction," Moore said.
Judicial Watch, another conservative legal group, echoed Moore's statement.
"Judicial Watch sends it condolences to the family of Justice Ruth Bader Ginsburg. She had a wonderful judicial temperament that will always be remembered," said Judicial Watch President Tom Fitton. "President Trump now has a historic opportunity to nominate yet another constitutional conservative who will honor the Constitution and the rule of law across the full spectrum of constitutional issues."
"And the U.S. Senate should move quickly to work with President Trump to consider and approve a new justice who will faithfully apply the U.S. Constitution," Fitton said. "There is no reason we cannot have a new justice by Election Day."
Trump is expected to put forth a nominee to fill Ginsburg's seat in the coming days, according to ABC News.
Senate Majority Leader Mitch McConnell, R-Kentucky, wrote in a statement that, "President Trump's nominee will receive a vote on the floor of the United States Senate."
But Democratic senators and Senate Minority Leader Chuck Schumer, D-New York, disagree.
"The American people should have a voice in the selection of their next Supreme Court Justice," Schumer wrote on social media Friday, parroting a similar quote McConnell used in 2016 when he refused to give then-President Barack Obama's nominee, Merrick Garland, hearings and a vote for confirmation to the court. "Therefore, this vacancy should not be filled until we have a new president."
Republicans in the Senate blocked Obama from selecting Justice Antonin Scalia's replacement. Scalia was the most conservative jurist on the court.
Ginsburg was a staunch supporter of abortion rights and voter protections, and she played a major role in upholding Roe v. Wade, the Supreme Court decision protecting abortion rights. She also voted in favor of same-sex marriage and to uphold the constitutionality of the Affordable Care Act.
Most political observers expect Trump to appoint a woman to fill Ginsburg's spot. Political insiders have suggested that Trump believes that appointing a woman to the court could help him with woman, a key swing demographic that will likely decide the next election.
Will the Senate confirm Trump's appointment before the election or wait until after the public votes? If Republicans lose control of the Senate, could a lame duck GOP majority select the direction of the court on their way out?
Alabama Sen. Doug Jones has been widely criticized for his vote against the confirmation of Justice Brett Kavanaugh. If the vote comes before the Nov. 3 election, Jones's decision on whether to confirm Trump's appointee will be heavily scrutinized.
The questions about the Supreme Court is likely to only further inflame passions on both sides this election cycle.