Sewell says that House Democrats improved the new North American Trade Agreement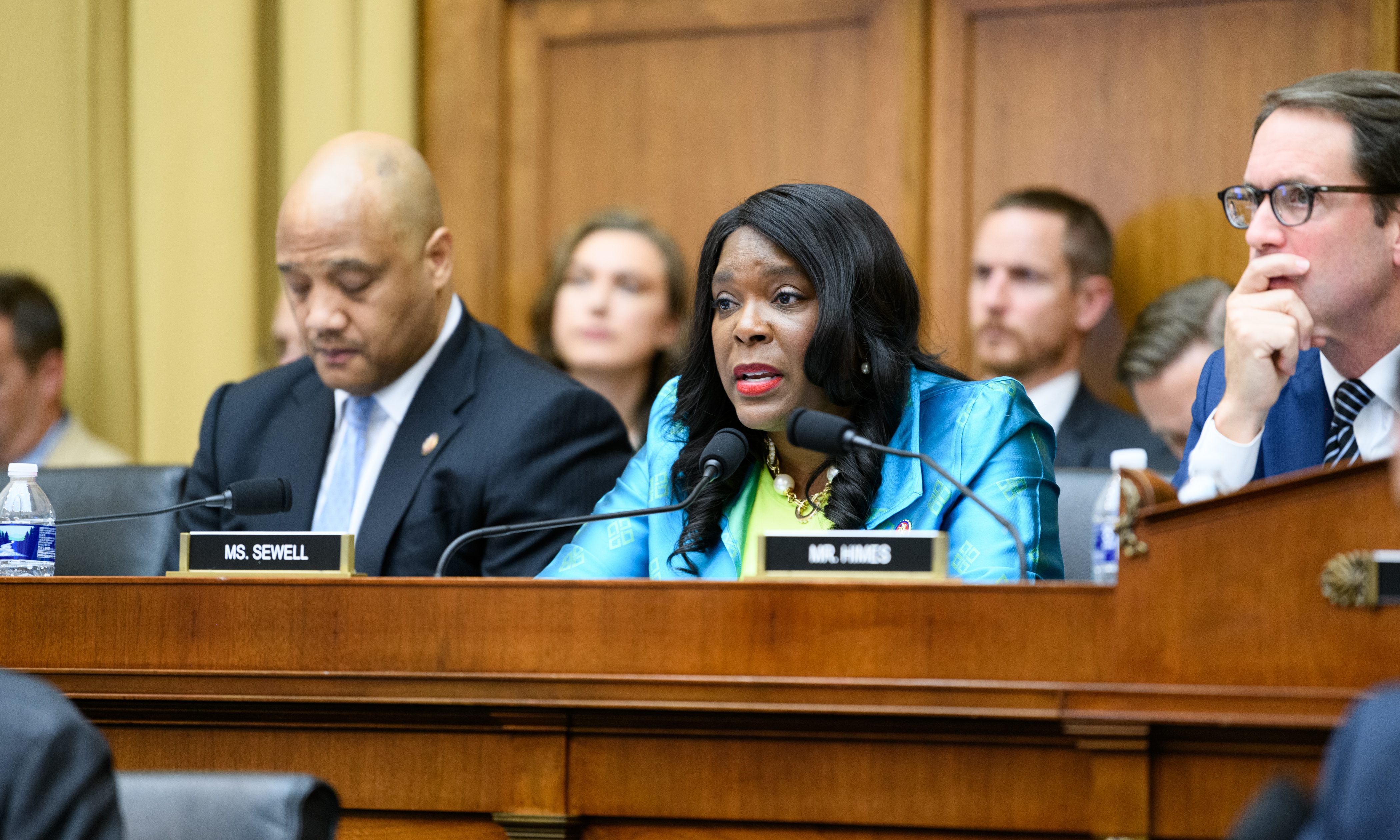 Tuesday, U.S. Representative Terri Sewell (D-Selma) commented on passage of the United States Mexico Canada Agreement on trade and the changes to the historic trade deal negotiated by House Democrats.
"A year ago, the Trump Administration delivered to Congress a deal that was unenforceable, inadequate and dead on arrival. House Democrats worked tirelessly to make transformative changes to the labor, environment, access to medicines, and enforcement provisions in the deal," Sewell said. "I am particularly proud that we have made this agreement enforceable by fixing the state-to-state mechanism and adding an enhanced rapid-response enforcement mechanism for labor."
"At the end of the day, the Working Group demanded changes that would benefit American workers, and we delivered. Democrats are creating a paradigm shift around our country's trade policy, especially for the benefit of Alabama workers, farmers and manufacturers," Sewell added. "This is a big win for Alabama and will help ensure workers and industry are able to compete on a level playing field."
"I want to congratulate Speaker Pelosi, Chairman Neal, the Working Group and House Democrats on successfully negotiating a truly transformative trade agreement with Canada and Mexico," Sewell continued. "We have been laser-focused on legislating this Congress, and this new North American Trade Agreement is no exception."
Passage of the Mexico Canada Trade Agreement was a major win for the Trump Administration. Donald J. Trump (R) was elected criticizing NAFTA and promising to renegotiate the deal. House passage of the trade agreement delivered on that promise.
House Minority Whip Steve Scalise (R-Louisiana) said, "Republicans pushed for a deal on #USMCA for months while Pelosi wasted time on her impeachment sham. We finally have an agreement. Passing @realDonaldTrump's strong trade deal will be a major boost for our economy and a huge win for American workers. No more delays. Let's vote!"
House Majority Whip Jim Clyburn (D-South Carolina) said, "The U.S. Mexico Canada Agreement (USMCA): -Will boost the economy -Support workers -Protect the environment -And improve access to affordable prescription drugs It's a win for Americans and a model for future trade agreements."
House Minority Leader Kevin McCarthy (R-California) said, "We're living through the greatest economy in our lifetime with record unemployment and rising wages. #USMCA will ensure the prosperity continues."
Congressman Mike Rogers (R-Saks) said, "President Trump and Congressional Republicans have been pushing for months for Congress to vote on the USMCA. President Trump made the promise to fix unfair trade deals. The new USMCA will be great for our economy across America and Alabama. Democrats need to stop playing politics with what is best for our Nation. This is a WIN for our country! #AL03."
Rep. Terri Sewell is a member of the Ways and Means Subcommittee on Trade and a member of the Democratic Working Group chosen by Speaker Nancy Pelosi to negotiate improvements to the new United States Mexico Canada Agreement on trade.
Sewell votes in favor of National Apprenticeship Act
The bill would invest more than $3.5 billion to create nearly one million new apprenticeship opportunities.
Congresswoman Terri Sewell, D-Alabama, last week voted in favor of the National Apprenticeship Act, legislation to reauthorize the National Apprenticeship Act for the first time since its enactment in 1937.
The new National Apprenticeship Act will create one million new apprenticeship opportunities over the next five years. Registered apprenticeships provide workers with paid, on-the-job training, and are the nation's most successful federal workforce training program.
"As a long-time supporter of expanding registered apprenticeships, I am thrilled to support today's legislation to provide 1 million new apprenticeship opportunities over five years," Sewell said. "Our Nation is facing the worst economic downturn since the Great Depression and estimates show that more than 7 million of the pandemic's job losses will be permanent. We need bold investments like those in the National Apprenticeship Act to accelerate the economy and help get the American people back to work in stable, good-paying jobs of the future."
The bill invests more than $3.5 billion over the next five years.
The act establishes a $400 million grant program to support the expansion of apprenticeship opportunities, including pre-apprenticeships and youth apprenticeships, which will increase $100 million annually to reach $800 million by 2025.
The legislation also codifies and streamlines standards for registered apprenticeship, youth apprenticeship and pre-apprenticeship programs to make it easier for both apprentices and employers to participate in high-quality apprenticeships and codifies the Department of Labor's Office of Apprenticeship.
It directs the office to convene industry leaders, labor organizations, educators and others to expand apprenticeships into new occupations and sectors.
Supporters say the bill could yield $10.6 billion in net benefits to U.S. taxpayers in the form of increased tax revenue and decreased spending on public-assistance programs and unemployment insurance, and that nothing is more effective at breaking the cycle of poverty than a well-paying full-time job.
Sewell is about to enter her sixth term representing Alabama's 7th Congressional District.