Alabama celebrated its bicentennial Saturday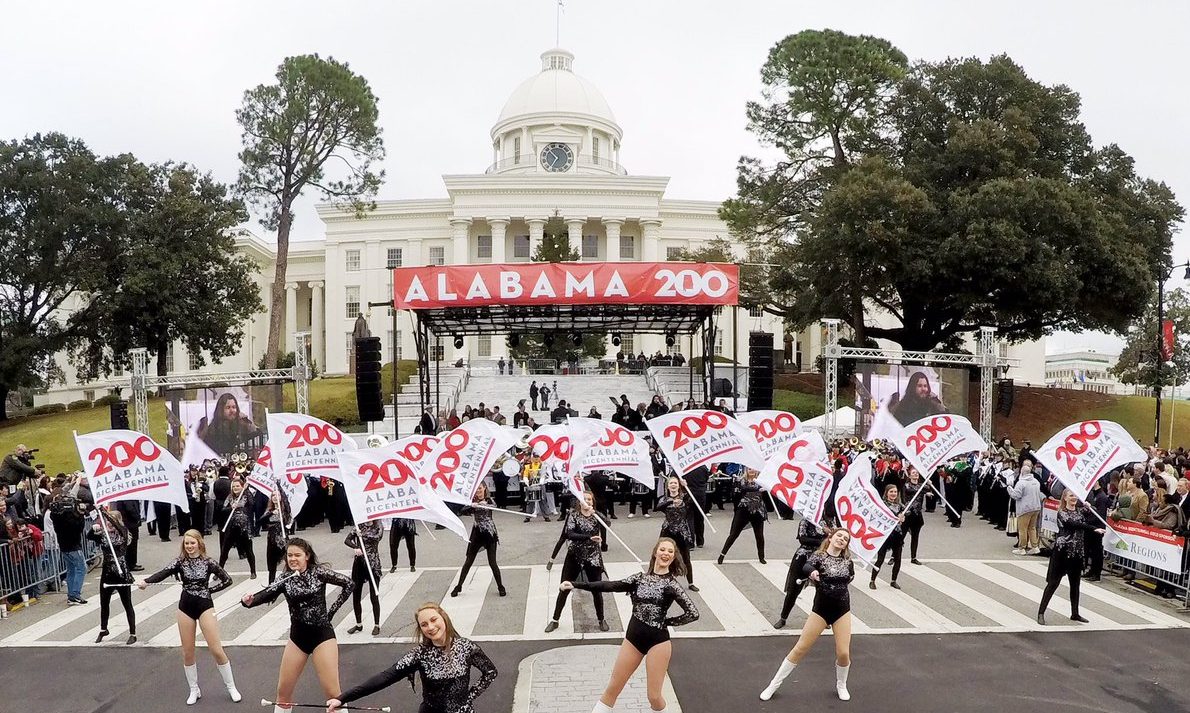 Saturday, the state of Alabama celebrated its 200th anniversary as a state with festivities in Montgomery. The state held a festival, concerts, parade, fireworks, and dedicated the new Bicentennial Park on Dexter Avenue across from the Capital building.
"AL sure knows how to throw a party!" Alabama Governor Kay Ivey (R) said. "This three-year celebration wouldn't have been possible w/o the time & effort put forth by the Bicentennial Commission. Thank you to the #AL200 Commission, @SenatorOrr & the student committee for spearheading this endeavor. Job well done!"
State Senator Arthur Orr (R-Decatur) chaired the Alabama Bicentennial Commission, which planned the events and festivities that culminated in the weekend's events.
Senator Orr said on social media, "Thank you @GovernorKayIvey Bicentennial Exec Director Jay Lamar and all who made yesterday an extraordinarily memorable day!"
"It was a wonderful weekend celebrating the 200th birthday of the state of Alabama," Congresswoman Martha Roby (R-Montgomery) said. "I had the opportunity to attend celebratory events in our beautiful Capital City, and I am grateful to have spent this exciting time surrounded by Alabamians from all over the state."
"Today we celebrate 200 years of the great state of Alabama," Senator Richard Shelby (R) said. "I am honored to have served the state over the years, watching Alabama transform into an epicenter for national defense, space exploration, manufacturing, medical research, and so on. This is a day to recognize how far we have come, while also looking to the promising future we have ahead of us. I am proud of my state and all we have accomplished – today and every day. Happy 200th birthday, Alabama! Here's to many more. #AL200"
"Thank you to everyone who worked to make the Alabama Bicentennial celebration (& all @al200 events) memorable," Dr. Nicole Jones said. "Thousands of people visited downtown Montgomery for Alabama's 200th birthday. A special thank you to author Lobo Tristan for presenting me w/ a copy of his book. #Our67."
"Today in 1819, the greatest state joined the Union," Congressman Bradley Byrne (R-Montrose) said. 200 years of memories, and I'm confident Alabama's best days are yet to come! Happy birthday to my home state."
"I recently led the efforts with my colleagues in the Alabama delegation to introduce a House resolution that recognizes the 200th anniversary of Alabama's statehood," Roby said. "I was honored to introduce Governor Kay Ivey Friday night and present her with a copy of the resolution."
"One of the first & most lasting ways that we acknowledge both our history & our future is through the unveiling of Alabama Bicentennial Park today," Gov. Ivey said Saturday on social media. "Thank you to the AL Legislature & to artist Caleb O'Connor for making this legacy park possible."
"On Saturday, I attended the Alabama Bicentennial Park Dedication at the state Capitol," Roby added. "It was a memorable weekend celebrating the incredible people and significant history of the state of Alabama."
Economic developer and historian Dr. Nicole Jones told the Alabama Political Reporter, "Thank you to everyone who worked to make December 14th (and all of the Alabama Bicentennial events) memorable. Thousands of residents visited downtown Montgomery to celebrate Alabama's 200th birthday. The Bicentennial Park dedication was special because it unveiled bronze interpretive plaques of everyday Alabamians engaging in activities that have shaped our state's history. Executive Director Jay Lamar and her team of staff and volunteers deserve much recognition for planning the milestone event as well as the series of events held throughout Alabama's 67 counties."
Governor announces auto supplier IAC plans Alabama expansion
IAC is committing $34.3 million in new capital investment to expand its new manufacturing facility located in Tuscaloosa County.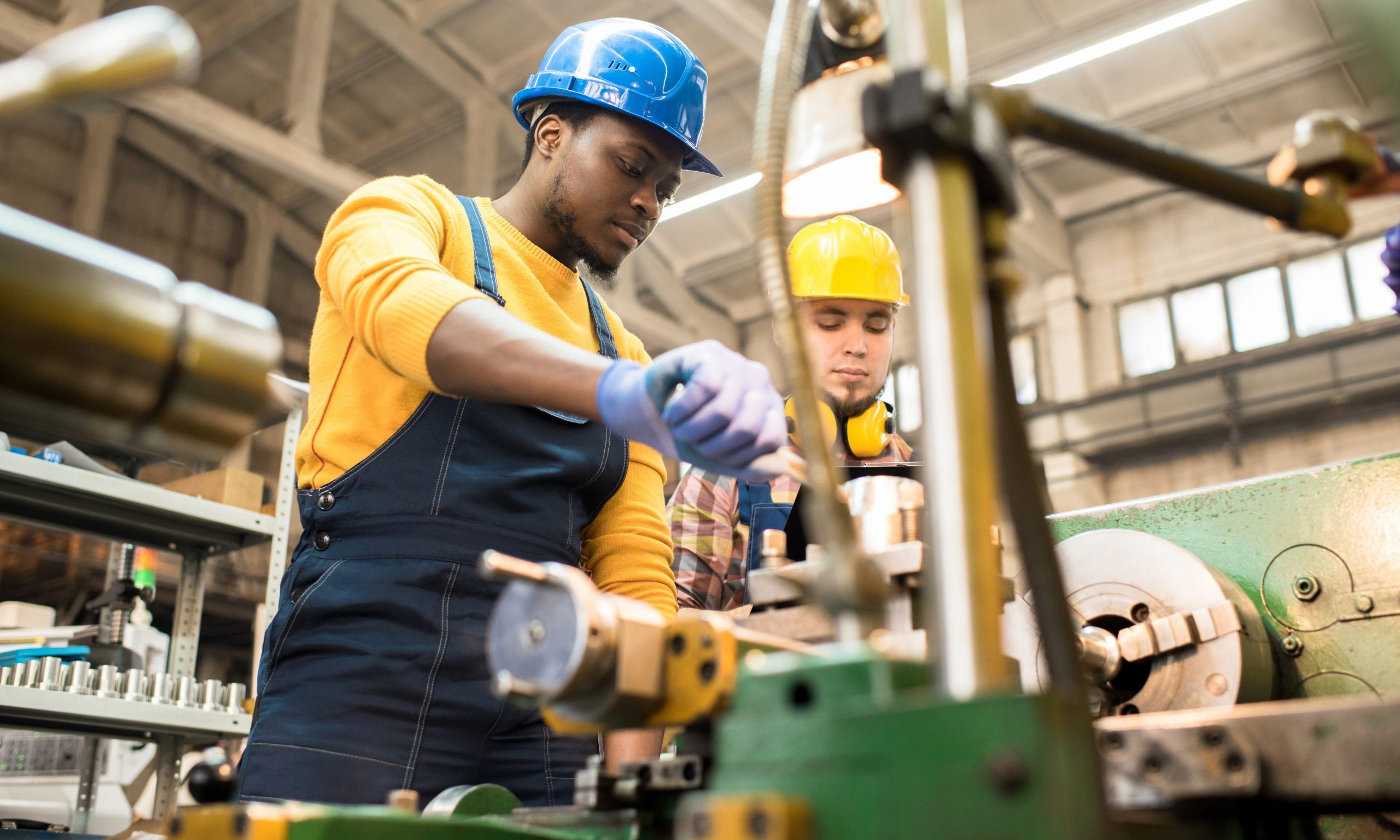 Gov. Kay Ivey announced Monday that International Automotive Components Group North America Inc. plans to invest over $55.9 million in expansion projects that will create 182 jobs at two Alabama facilities.
"International Automotive Components is a leading global auto supplier, and I am pleased that this world-class company is growing significantly in Alabama and creating good jobs in Cottondale and Anniston," Ivey said. "IAC's growth plans show that Alabama's dynamic auto industry continues to expand despite today's challenging environment."
Nick Skwiat is the executive vice president and president of IAC North America.
"Alabama was the logical choice due to its skilled workforce and proximity to the customer," Skwiat said. "We are excited to see the continued growth of the automotive industry in Alabama and we plan to grow right along with it. We thank the Governor and Secretary Canfield for their leadership in this sector."
IAC is committing $34.3 million in new capital investment to expand its new manufacturing facility located in Tuscaloosa County. This facility will produce door panels and overhead systems for original equipment manufacturers. That project will create 119 jobs at the production site in Cottondale.
IAC also plans to invest $21.6 million at its manufacturing facility located in the former Fort McClellan in Anniston. That East Alabama project will create another 63 jobs.
This project builds on a milestone 2014 expansion that doubled the size of the Calhoun County facility. There IAC manufactures automotive interior components and systems. Key components produced at the Anniston plant include door panels, trim systems and instrument panels for original equipment manufacturers.
IAC Group is a leading global supplier of innovative and sustainable instrument panels, consoles, door panels, overhead systems, bumper fascias and exterior ornamentation for original equipment manufacturers.
IAC is headquartered in Luxembourg and has more than 18,000 employees at 67 locations in 17 countries. The company operates manufacturing facilities in eight U.S. states.
"With operations around the globe, IAC is the kind of high-performance company that we want in Alabama's auto supply chain to help fuel sustainable growth," said Alabama Commerce Secretary Greg Canfield. "We look forward to working with IAC and facilitating its future growth in this strategic industrial sector."
Danielle Winningham is the executive director of the Tuscaloosa County Industrial Development Authority.
"International Automotive Components is a valued part of Tuscaloosa County's automotive sector," Winningham said. "We are grateful for IAC's investment in our community and the career opportunities available to our area workforce as a result of their investment."
"The City of Anniston is excited that IAC has made the decision to expand here. I have enjoyed working with the leadership at IAC, the Calhoun County EDC, and the state of Alabama to get this project finalized," said Anniston Mayor Jack Draper. "This is even further evidence that Anniston is indeed open for business."
Only Michigan has more automobile manufacturing jobs than the state of Alabama. Honda, Mercedes, Hyundai, Polaris, Toyota and soon Mazda all have major automobile assembly plants in the state of Alabama.