Byrne says he will vote no on impeachment today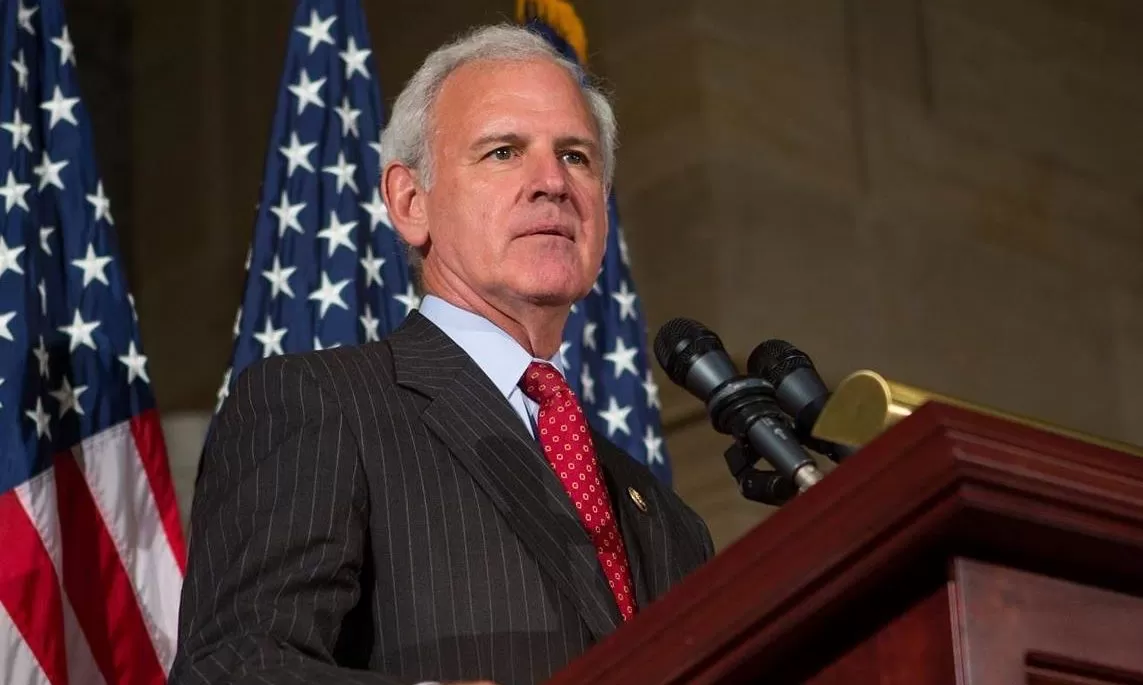 Today the U.S. House of Representatives is expected to vote to impeach President Donald J. Trump (R). Tuesday, Congressman Bradley Byrne (R-Montrose) announced that he will vote no on the controversial impeachment resolution.
"I will absolutely VOTE NO on the Democrats sham articles of impeachment this week," Byrne said in a statement. "Impeachment was designed for extreme cases, not just because you disagree with someone's politics. What the Democrats are doing is shameful and a total waste of time!"
One of the criticisms of Pres. Trump is that he did not cooperate with Congress's many investigations.
"If "obstruction of Congress" was actually an impeachable offense then President Obama and Attorney General Holder should have been impeached for their stonewalling during the Fast and Furious scandal," Byrne said. "I'll vote no on this impeachment sham tomorrow and continue to shine light on the Democrats' hypocrisy."
Most Republicans are expected to vote against the two articles of impeachment being advanced by House Democrats less than eleven months prior to the 2020 election. Congresswoman Martha Roby (R-Montgomery) said earlier this week that the bar necessary for impeachment of Pres. Trump has not been reached.
"I have made clear how woefully incomplete this process has been, how the Minority's right to a hearing has been completely disregarded, how no fact witnesses were called before us, and how staff questioning staff to get the truth was bizarre," Roby stated. "I have stated time and time again before this Committee: process matters. Without abiding by a framework that adheres to our Constitution, we are charting a course that does not follow our country's founding principles."
"Whether you identify as a Republican, Democrat, or Independent, whether you agree or disagree with a president's policies, whether you like or even dislike a president, the American people should feel cheated by what has taken place here," Roby added.
"Under the Socialist Democrats' impeachment standard Barack Obama should have been impeached," Congressman Mo Brooks (R-Huntsville) said. "The Socialist Democrats are impeaching President Trump over what is essentially a legal dispute. The Constitution is clear, an impeachable offense is a high crime or misdemeanor, treason, or bribery. Yet, Socialist Democrats don't allege any of these four things in their impeachment articles."
Byrne, Roby, and Brooks are all attorneys in addition to being members of Congress.
Most Republicans agree with their GOP Congress members.
Alabama Republican Party Chairman Terry Lathan released a statement following the House Judiciary Committee vote on articles of impeachment against President Trump.
"While the outcome of today's vote comes as absolutely no surprise, it does not negate the malfeasance by the Democrats on the House Judiciary Committee," Lathan said. "This entire process has been nothing more than an attempt to undo the outcome of the 2016 election voted on by the American people. The Democrats have moved forward without allowing Republicans to present witnesses and facts. Alabamians see through this partisan sham for what it is. We are grateful to Alabama's US Representative Martha Roby (2nd CD) who is on the Judicial Committee as she spoke the truth during this process and voted NO today."
When asked to comment on the House Judiciary Committee vote on impeachment Trump Victory National Finance Committee member Perry O. Hooper Jr. told the Alabama Political Reporter: "It's a sad day in America to see raw politics decide the Judiciary Committee vote. The Democrat Chairman Nadler and the Democrat Committee Members forced a vote to impeach the President without a scintilla rule of evident. This vote had nothing to do with a crime or anything the President did wrong, but it had everything to do with raw and gutter politics. What Chairman Nadler and his Democrats have done is a perfect example of a Travesty of Justice."
Donald Trump will join Andrew Johnson and William J. "Bill" Clinton (D) as the only American presidents who have ever been impeached; though President Richard M. Nixon (R) resigned after it became clear that there was bipartisan support for his impeachment.
In both the Johnson and Clinton impeachments there were not enough votes to convict the President in the Senate. That same outcome is widely expected for Pres. Trump when the matter is considered by the Republican controlled Senate.
Byrne is a candidate for the Senate seat held by Doug Jones (D).
Inmate assault injures two St. Clair prison correctional officers
The assaults happened at approximately 7:30 p.m. and both officers were taken to a local hospital and treated for those non-life-threatening injuries.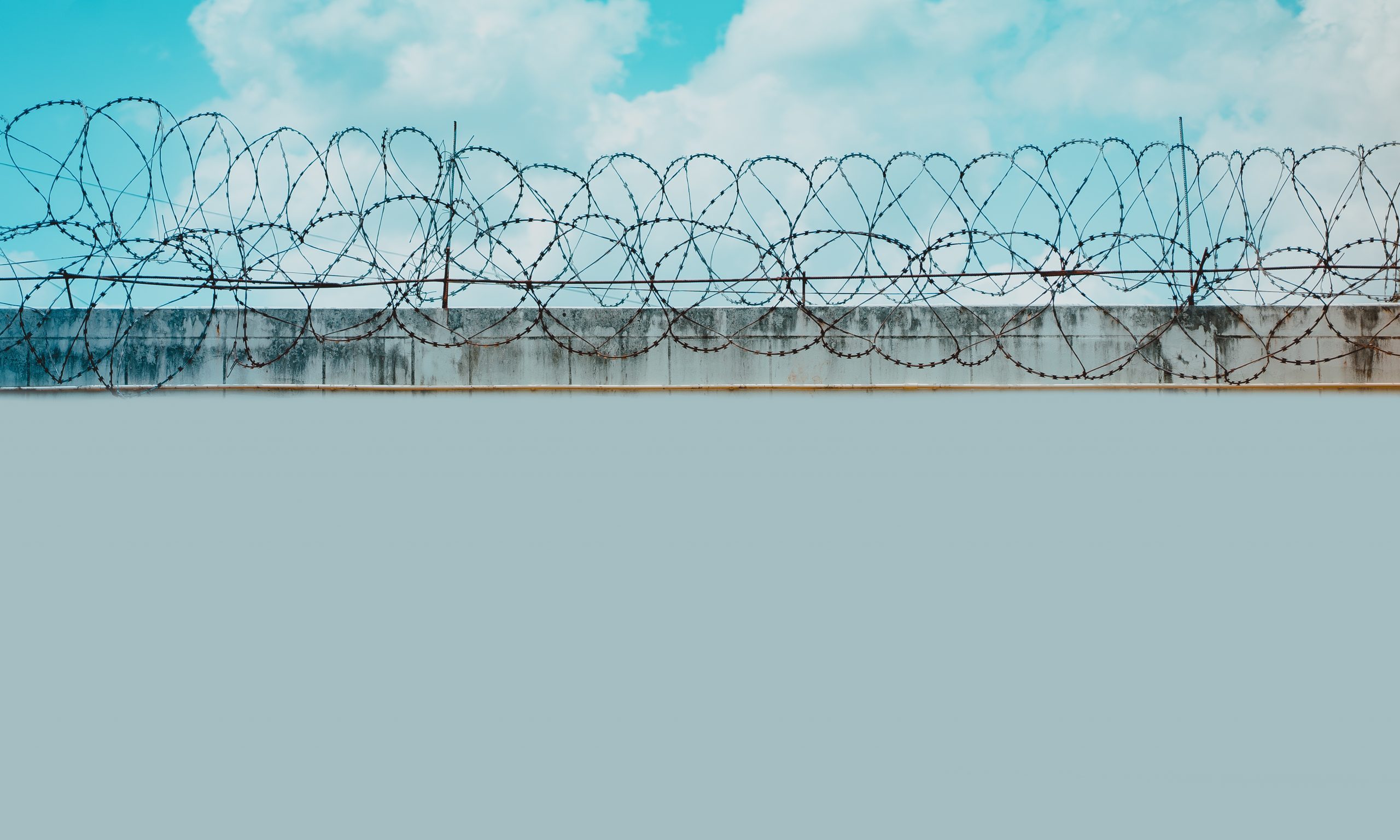 Two correctional officers at St. Clair Correctional Facility were injured in an inmate-on-officer assault on Monday, the Alabama Department of Corrections confirmed to APR.
Among the two officers who sustained non-life-threatening injuries was a basic correctional officer (BCO), a position created in May 2019, who are not Alabama Peace Officers Standards and Training Commission (APOST) certified and who have some limitations on working directly with inmates without correctional officers present.
The other officer injured was a full correctional officer, Alabama Department of Corrections spokeswoman Samantha Rose told APR in a message Friday. The assaults happened at approximately 7:30 p.m. and both officers were taken to a local hospital and treated for those non-life-threatening injuries and subsequently released, according to Rose.
"The ADOC condemns all violence in its facilities, and the actions taken by the inmate against ADOC staff are being thoroughly investigated," Rose said. "As the investigation into this incident is ongoing, we cannot provide additional detail at this time. More information will be available upon the conclusion of our investigation."
The ADOC created the new basic correctional officer position to bolster the state's woefully understaffed prisons. The creation of the position was also at the suggestion of experts ordered by a federal court to study the department's staffing problems, ADOC attorneys wrote to the court in a filing in 2019.
The ongoing lawsuit is over the state's handling of mental health in prisons.
The Southern Poverty Law Center and the Alabama Disability Advocacy Program filed the 2014 suit arguing the state was indifferent to the health of inmates dying by suicide in greater and greater numbers.
Attorneys for the plaintiffs in June argued that ADOC was far behind on the court-ordered hiring new additional officers. It has been more than two years since U.S. District Judge Myron Thompson ordered the Alabama Department of Corrections to hire an additional 2,000 correctional officers by 2022.
U.S. District Judge Myron Thompson in a previous opinion wrote that prison understaffing "has been a persistent, systemic problem that leaves many ADOC facilities incredibly dangerous and out of control."
"Taken together, ADOC's low correctional-staffing level, in the context of its severely overcrowded prisons, creates a substantial risk of serious harm to mentally ill prisoners, including continued pain and suffering, decompensation, self-injury, and suicide," Thompson's previous opinion continued.
The SPLC in court filings late last year expressed concern over the use of basic correctional officers in Alabama's overcrowded and understaffed prisons. ADOC attorneys have argued to the court, however, that BCO's are adequately trained to do their jobs and are needed for the department to hire the necessary number of officers per the court's timeline.
In a court filing on Thursday, attorneys for the plaintiffs asked the court not to again delay site visits to Alabama prisons by two experts who are tasked by the court to determine which positions should be filled by correctional officers and which by BCO's and which by another new position, called cubical correctional officers, who are to have no direct interaction with inmates.
Those visits were to begin in May, but both parties in the suit agree to wait due to the COVID-19 pandemic and the threat it posed to the experts, who are particularly vulnerable to the disease due to "age and other factors," according to court records.
Both parties again agreed to postpone those visits in June for those same reasons, those records show. ADOC seeks a third extension but attorneys for the plaintiffs argue that the experts can visit the prisons while keeping themselves, prison staff and inmates safe from harm of COVID-19 and that thousands of employees and contractors enter Alabama prisons daily.
The plaintiff's attorneys argue in the court filing that the expert guidance is needed because ADOC wishes to use BCO's and cubical correctional officers to comply with the court-ordered hiring of additional staff by Feb. 20, 2022.
"Ensuring adequate staffing is of upmost importance to address the constitutional violations underlying mental health care within ADOC," the plaintiffs' attorneys wrote to the court Thursday.
ADOC in May was employing 494 BCO's, a 57 percent increase in the number of BCO's employed in Oct. 2019, according to ADOC's staffing numbers. The number of correctional officers working in Alabama prisons fell by two percent during that time, dropping from 1,319 to 1,287.