Family of Alabama death row inmate hopes for new trial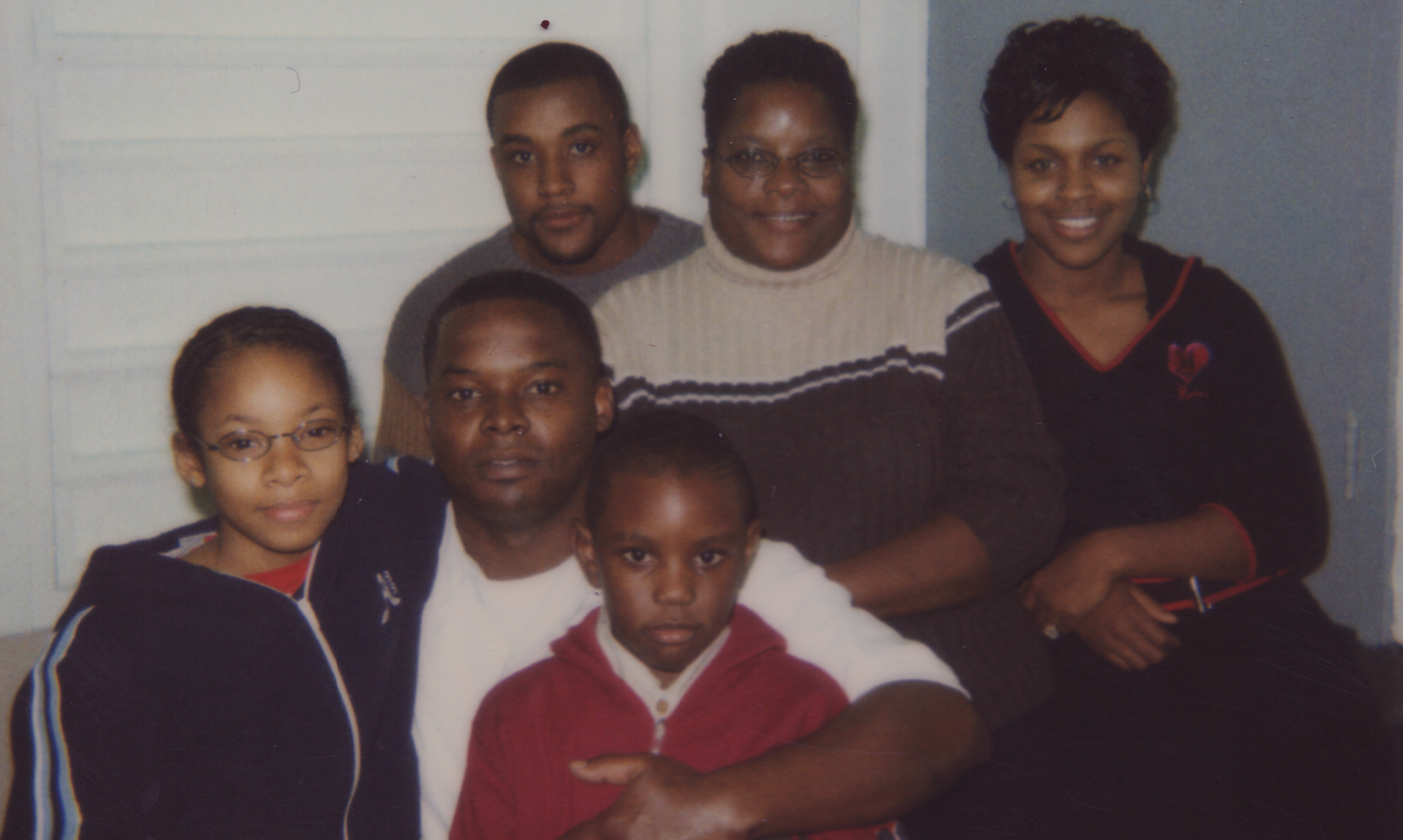 Recent news coverage in major outlets of the story of Alabama death row inmate Toforest Johnson's case is giving his family hope that he'll get a new trial and a chance at freedom. 
The family awaits a judge's ruling on whether he could get that new trial. 
"It's especially difficult around the holidays," said Johnson's 27-year-old daughter, Shanaye Poole, speaking to APR on Tuesday. "But we just have to continue to stay positive and maintain hope. I feel like that's all we've really had for all these years, is hope that eventually justice will prevail." 
Poole was just five-years-old when her father was sentenced to death in connection with the July 19, 1995, shooting death of Jefferson County deputy William Hardy outside a hotel, where Hardy was working as a security guard. 
Prosecutors in his case presented no physical evidence or eye witnesses tying Johnson to the shooting, and instead built the case around testimony from a single witness,  Violet Ellison, who said that while eavesdropping on a phone call from a man in jail she heard an inmate who she thought to be Johnson admit to the shooting Hardy. 
A Sept. 5 opinion essay in The Washington Post described a trial rife with problems and a witness who received $5,000 from the state to testify against Johnson, a fact that wasn't made known to defense attorneys at the time. 
Johnson and a friend, Ardragus Ford, were both charged and tried separately for Hardy's murder. 
In Ford's trial prosecutors said Ford pulled the trigger. In Johnson's prosecutors said Johnson was the shooter. Ford was acquitted and Johnson's first trial ended in a hung jury, but a second trial in 1998 resulted in him receiving the death penalty. 
Both Ford and Johnson's charges stemmed from statements made at the time by a 15-year-old girl who later admitted under oath that shed lied to police because she wanted the reward money and because she felt pressure from police, according to The Appeal. 
Johnson's family now awaits a decision by Jefferson County Circuit Court Judge Teresa Pulliam, who ruled over a hearing on June 6 in which Johnson's attorneys argued that he deserves a new trial because of the prosecution's failure to disclose at the first trial that the witness would be paid reward money. 
Johnson's attorneys argued that the prosecution's failure to disclose ran afoul of the Brady doctrine, a court precedent that establishes that prosecutors must turn over all evidence that might exonerate a defendant, including any evidence that goes to the credibility of a witness. 
At the June 6 hearing Ellison testified that she hadn't known about the reward money when she testified in the 1998 trial, according to WBRC 6, and had only learned about the money in 2001 when the District Attorney's office contacted her about the $5,000. 
Johnson's attorneys argued that it was unlikely Ellison didn't know about the reward money due to extensive news coverage at the time and the fact that Ellison knew Hardy and his wife, according to WBRC 6. 
His attorneys told the court that they'd learned that there might have been reward money in 2003, but that the state didn't disclose that fact until January, when Attorney General Steve Marshall's office produced documents about the reward that the DA's office said had been "misfiled." 
One of those documents was a letter from then-Jefferson County District Attorney David Barber to then-Gov. Don Seigelman on Aug. 7, 2001, asking him to award the $5,000 to Ellison. The letters stated that Ellison "pursuant to the public officer of a reward, gave information leading to the conviction of Toforest Johnson…" 
On Dec. 12 The Innocence Project, a New York-based nonprofit that works to exonerate the innocent, filed a brief asking the court to grant Johnson a new trial based on the Brady  doctrine and what the nonprofit said are numerous other problems with Johnson's conviction. 
"If ever a case bore the hallmarks of a wrongful conviction, Toforest Johnson's is it," wrote attorneys for the nonprofit to the court. "…Over the course of three years, the State presented five different theories regarding who killed Deputy Hardy." 
Attorneys for The Innocence Project also note in the court filing that the prosecutor during Johnson's trials has since testified that he has doubts about the strength of the state's case against Johnson. 
"In 2014, prosecutor Jeff Wallace testified under oath that he "[did not] think the State's case [against Mr. Johnson] was very strong . . . because it depended on the testimony of Violet Ellison," the court filing reads. 
Ty Alper, one of Johnson's attorneys, sent a statement to APR on Monday on the pending court decision. Johnson is represented by attorneys with the Death Penalty Clinic at U.C. Berkeley School of Law and the Southern Center for Human Rights in Atlanta. 
"This will be Mr. Johnson's 25th Christmas locked up, away from his family.  What we want now for Mr. Johnson is a fair trial in front of a jury that hears all of the evidence," Alper's statement reads. 
If Pulliam grants Johnson a new trial it will be up to Jefferson County District Attorney Danny Carr to decide whether to prosecute. 
Carr, elected to office in  Nov, 2018, became the county's first black district attorney, and ran on a platform of building credibility for the office among the community and increasing transparency, according to several news accounts. 
According to a questionnaire created by the Fair Punishment Project that Carr filled out prior to his election, Carr agreed to establish a special unit tasked with examining post-conviction cases to "identify and correct wrongful prosecutions." 
Carr hasn't made public statements about Johnson's case, and APR's questions to Carr's office on Monday hadn't been answered as of Tuesday evening.   
"I believe in my Dad. I know that he is innocent," Poole said, speaking to APR on Tuesday. 
"I've never heard him complain. Not once. He's been able to find light in such a  horrific situation," Poole said. "So we just have to confide in each other and love on each other until he's able to come home." 
Recent coverage of Johnson's plight by The Washington Post and The Appeal have given the family a new sense of hope, Poole said. 
"Finally we're getting some traction. Finally the world is able to hear my Dad's story, and it needs to be heard," Poole said. 
Now 27, Poole graduated from the University of Alabama in 2014 and works as a pharmaceutical representative. She said she, her three brothers and her sister hope the new district attorney, Danny Carr, can help her family receive long-awaited justice. 
"Danny has an opportunity to right a terrible wrong and we are hopeful that given the history of this case he will take action and after all of these years my father will receive the justice that he deserves," Poole said. 
Poole described her father a "strong-minded" and ever hopeful, as someone who throughout his years at the Holman prison in Escambia County as kept his own hope alive that he'd be free one day. 
"He'd rather think of the positive outcomes than the negative," Poole said of her father. "That could eat away at a person, but I think he's just maintained his faith and he knows that he is an innocent man."
Alabama Constable Association: Amendment 2 could defund constables statewide
Amendment 2, if approved, would delete language protecting how constables are funded statewide.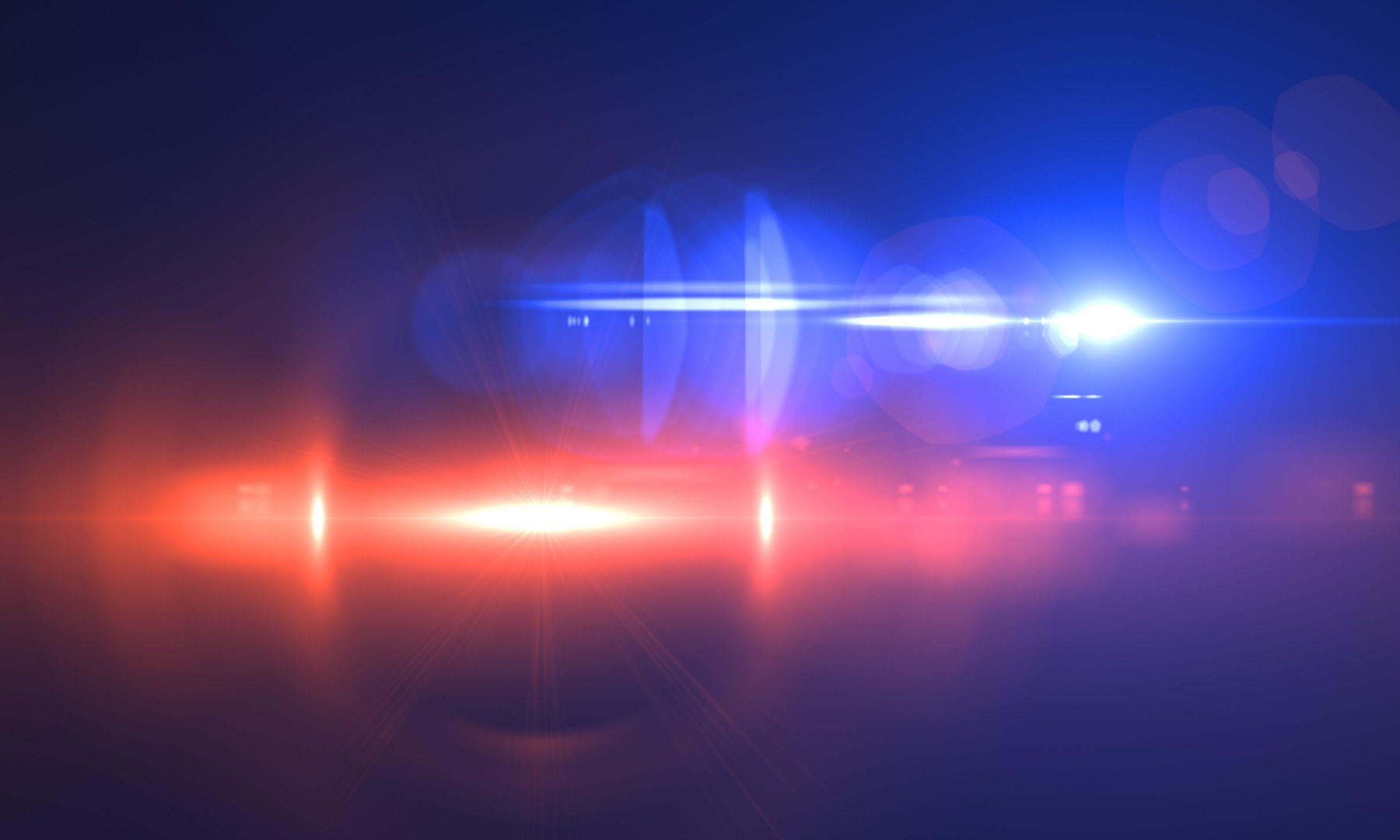 If Amendment 2 on the Nov. 3 ballot is approved by Alabama voters, it could pave the way for an end to an office in Alabama with a history in the U.S. that dates back to the 17th century, according to the Alabama Constable Association. 
Chauncey Wood III, president of the Alabama Constables Association, reached by phone Monday, referred a reporter to a pending press release from the association. Jonathan Barbee, constable for Jefferson County and the association's spokesman, said in the statement Monday that the association is concerned with several aspects of Amendment 2. 
If approved, the amendment would process numerous changes to the state's judicial system, including a change that would allow Alabama Supreme Court, rather than the chief justice, to appoint the administrative director of courts.
It would also increase the Judicial Inquiry Commission from nine members to 11 and would allow the governor, rather than the lieutenant governor, to appoint a member of the Court of the Judiciary. The amendment would also prevent automatic disqualification from holding public offices for a judge solely because a complaint was filed with the Judiciary Inquiry Commission. Additionally, it would provide that a judge can be removed from office only by the Court of the Judiciary.
Amendment 2 would also "delete certain language relating to the position of constable holding more than one state office," and Barbee, in his statement, explained that the amendment could defund Constables statewide if counties chose to do so. 
"Constables are not taxpayer-funded, they are largely voluntary Peace Officers," Barbee said. "The fees they collect from their duties as Officers of the Courts allow them to support the expenses of the office such as vehicles, uniforms, and equipment. Amendment 2 also deletes the language protecting how Constables are paid by private court fees, leaving it in question for the appointed Administrator to decide."
In Alabama, constables are elected peace officers and act in many of the same ways as do sheriff's deputies. They're able to make arrests, serve court papers and provide security for parades, funerals and the like. 
Amendment 2 was sponsored by Alabama Sen. Arthur Orr, R-Decatur. Orr, in a message to APR on Monday, said that the portion of the amendment dealing with constables was drafted by an Alabama Law Institute committee, headed at the time by the institute's deputy director at the time, Clay Hornsby. Orr referred questions about the matter to Hornsby. 
David Kimberley, acting deputy director of the Alabama Legislative Services Agency's Law Institute, told APR that he took over as acting deputy director since Hornsby's departure on Aug. 1. 
If the amendment is approved by voters, Kimberley said that a county that wants to keep their constable can do so, but that the amendment is an acknowledgement that there are few constables left in the state and it's approaching becoming "an archaic position or office." 
"It was noted that only 24 out of the 67 counties currently have constables. Most of all the services of constables are duplicated sheriff's deputies," Kimberley said. "And it was essentially just an acknowledgement of what seemed to be a gradual phase out of this office in the state of Alabama." 
Read Barbee's full statement below: 
The Alabama Constables Association has joined other law enforcement and conservative groups in urging voters to vote "NO" on Amendment 2 in the general election on November 3rd.
Constable Jonathan Barbee, the Association's Public Information Officer, said in a statement:
"We're very concerned about several of the parts of Amendment 2, starting with the overall size and complexity of the Amendment. Typically, proposed constitutional amendments deal with only one or at most a few issues. Amendment 2 proposes SIX different changes to the State Judicial System, some of which drastically change the way we do things in Alabama.
"Amendment 2 could harm small communities by allowing county district courts to discontinue having municipal courts in cities with populations of less than 1,000.  Municipal courts are typically held at night, making it easier for working people to attend.  Without these small municipal courts, residents would have to spend most of a day at the county seat, losing a day of work or being forced to burn a vacation day for something that now is usually settled in an evening. It also indirectly attacks and defunds the Police departments of these towns, because their city courts are a significant source of revenue to help keep Officers on patrol. This part of Amendment 2 strikes at our small communities, drawing power to the larger county seats.
"Amendment 2 also removes the ability of the Legislature to impeach Judges, making the unelected, unaccountable to the people, Court of the Judiciary as the only body that can remove a Judge from the bench. Every citizen in Alabama should be concerned about this, because it effectively takes away their ability, acting through their elected representatives in the Legislature, to remove a bad Judge from their position.
"Amendment 2 allows Judges to continue working when complaints are filed against them with the Judicial Inquiry Commission.  We understand that automatically removing a Judge just because a complaint has been filed can lead to problems and abuses of the system, but these can be settled in a timely manner by the JIC. The alternative, which Amendment 2 will create, would allow Judges who need to be removed to continue hearing cases, and give them a legal basis for fighting their removal. We believe this has the potential for much more serious problems to arise within our courts.
"Amendment 2 could also defund Constables by removing our ability to serve as Constables while also working in another position with the State or County. Constables are not taxpayer-funded, they are largely voluntary Peace Officers. The fees they collect from their duties as Officers of the Courts allow them to support the expenses of the office such as vehicles, uniforms, and equipment. Amendment 2 also deletes the language protecting how Constables are paid by private court fees, leaving it in question for the appointed Administrator to decide. This could effectively defund the Office of Constable statewide, which removes the protection and services Constables provide in their communities at no cost to the taxpayers of Alabama. Over the last year, at least two Constables were responsible for saving several lives during medical emergencies, Constables in Jefferson County have been helping with traffic control and schools, and one Constable assisted with a large drug interdiction arrest. We feel this is an unnecessary and unwarranted attack on the oldest elected law enforcement position in the nation.
"There are other problems with this Amendment. Amendment 2 mandates that the entire Alabama Supreme Court, instead of the Chief Justice, appoint the Administrative Director of Courts. It would be a change from having a single elected, accountable official being responsible for this appointment to having it done by committee. Once the Administrator is appointed they could, in fact, serve a lifetime appointment.  Amendment #2 would also remove the ability of Alabama's elected Lieutenant Governor to appoint one member of the Court of the Judiciary, giving that ability and more control to the Governor, who already appoints two members.  
"Many of these points are not easy to find, because the forces behind this Amendment have purposefully omitted them from the official documentation provided to the Alabama Secretary of State's office. If for no other reason than this deliberate obfuscation of the true contents of this Amendment, it should be voted down. The people of Alabama deserve better than this attempt by special interests to radically change how our state's Judicial system works, mostly as a smokescreen to hide how they will use it to protect bad Judges, inconvenience small-town residents, and make citizens across the state less safe.
"We urge the voters of Alabama to vote 'NO' on Amendment 2."