Governor issues statement following severe weather impact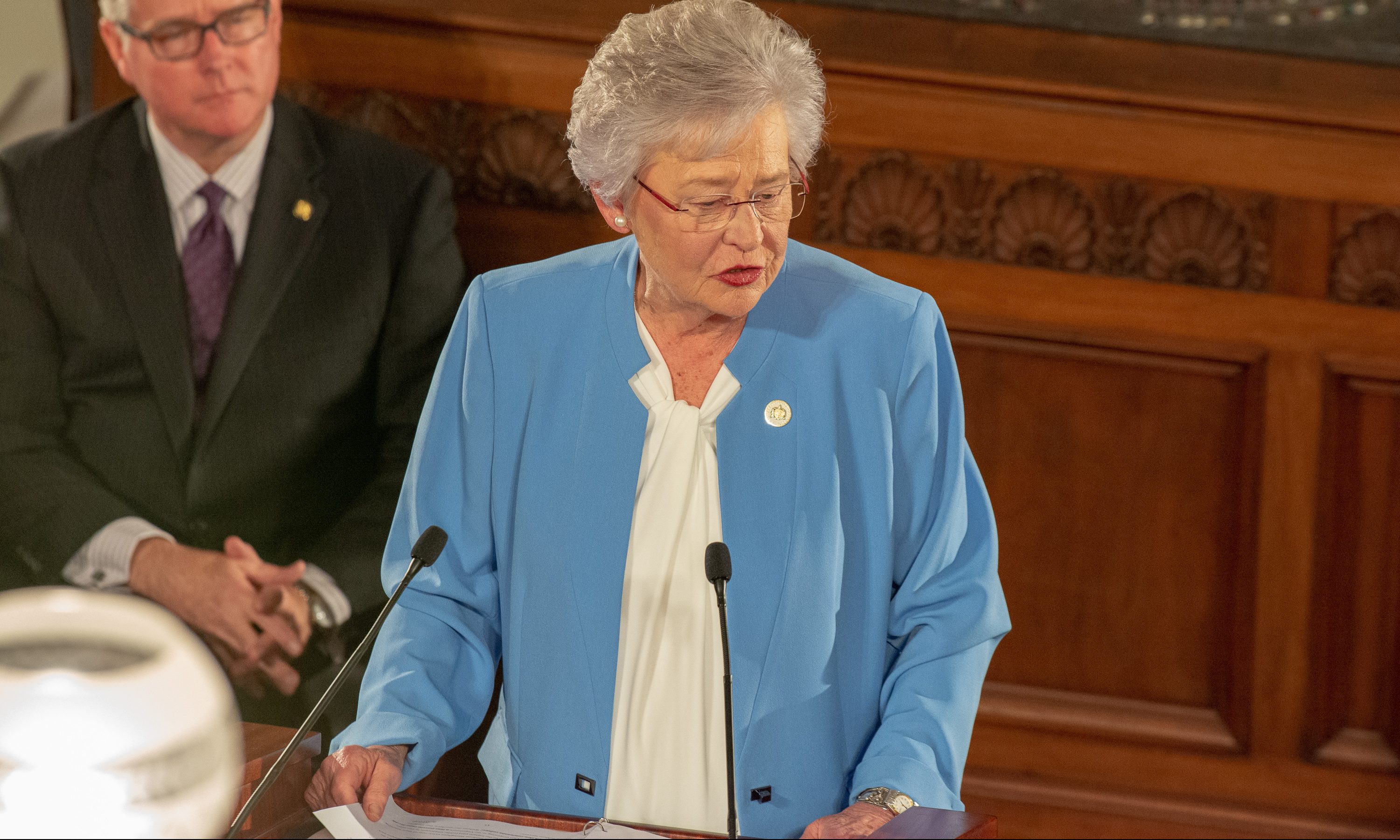 Late Monday night, severe weather impacted portions of Alabama when thunderstorms with some tornados rolled across parts of the state. Most affected was Town Creek where two people were killed and multiple people were injured. Following the storms, Alabama Governor Kay Ivey (R) commented on the devastation.
"This morning, I began the process of calling local leaders who were affected by last night's storm," Gov. Ivey said. "I join the community of Town Creek in grieving the loss of a husband and wife. While most of us slept through the storm, a family is waking up today devastated. I will be praying for their family and the community, and I offer any assistance from the state that is available as they start the process of rebuilding."
"I urge everyone to remember those who were affected, whether it be those who have lost family members, those who were injured or those who lost their homes," Gov. Ivey said. "We must support our neighbors during the days to come and remind them they are not alone. I also want to thank Alabama's first responders who were out in the middle of the storm, risking their own lives, to protect and aid their fellow Alabamians."
"I was deeply saddened to hear of the deaths in last night's Tennessee Valley storms," Congressman Mo Brooks (R-Huntsville) said. "Martha and I are thinking about those who lost loved ones, were injured, and experienced property damage. Please join me in praying for the storm victims and expressing appreciation for the dedicated first responders who put their safety on the line everyday but especially during severe weather events."
"Horrible news out of Lawrence County tonight," Congressman Bradley Byrne (R-Montrose) said. "Prayers for the families impacted and for the first responders."
Lt. Governor Will Ainsworth (R) said, "Join me in prayer for the family and friends of those lost in the Lawrence County tornados. These families need our support and encouragement as they navigate this difficult time."
Since 1945, when accurate records first began to be tabulated, more Alabamians have been killed by tornados than people in any other state. Texas is second. Every family in Alabama should have a severe weather plan in place, monitor severe weather events, and heed all warnings to seek appropriate shelter.
Print this piece
SPLC: Ivey's statements on absentee balloting "irresponsible"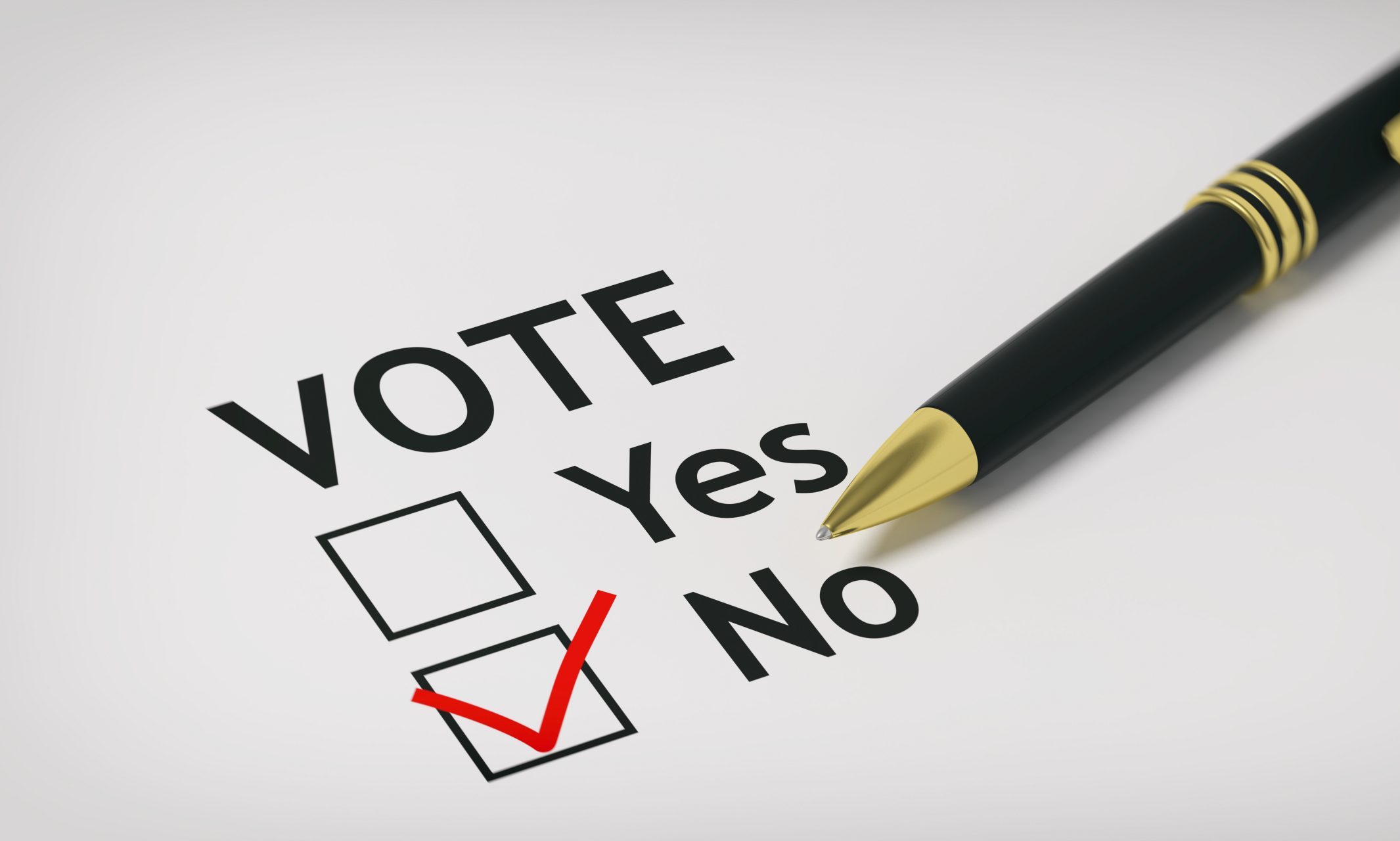 The Southern Poverty Law Center condemned Governor Kay Ivey's comments saying she would not advocate for "no-excuse absentee voting" during the COVID-19 outbreak, calling her comments "irresponsible."
Currently, to receive an absentee ballot, the voter must submit a valid reason as to why they are unable or unwilling to vote at a polling place. "No-excuse" absentee voting would allow any registered voter to request an absentee without requiring that the voter state a reason for his/her desire to vote absentee.
During a conference call on Tuesday, Ivey discussed whether "no-excuse absentee voting" should be allowed amid the COVID-19 outbreak.
"At this time I would not advocate for a legislative change to allow that to happen," Ivey said. "In a state-of-emergency the Secretary of State can adopt an emergency amend rule related to absentee voting. Anyone concerned with the virus can select a box and the box is called 'I am ill or have an infirmity.'
"My thought is that if anyone can submit an absentee vote without a valid reason it raises the potential for voter fraud and, y'all, in the middle of a public health crisis we don't need to open that up and add extra problems to our plate." 
Ivey announced on March 18 that the primary runoff election, which was scheduled for March 31, will be held on July 14, 2020, over concerns surrounding the health and safety of Alabamians voting during the COVID-19 pandemic. The election will include the headline race for the GOP nomination for Senate.
Nancy Abudu, deputy legal director for the SPLC, released a statement on Wednesday, saying Ivey's lack of consideration for "no-excuse absentee voting" will leave thousands of people disenfranchised if they cannot vote by mail.
"Through a worldwide public health crisis with no clear end in site, Governor Kay Ivey and Alabama's leaders are digging in their heels to expand voter suppression in the state in a way that will impact not only communities of color and low-income individuals, but senior citizens and those taking care of sick family members as well among those directly impacted by COVID-19.  Governor Ivey's use of the myth of voter fraud as an excuse to prevent Alabamians from having a safe way to vote by mail in future elections is irresponsible, shows a total lack of leadership on a critical issue, and will undermine our democratic process."
"Meanwhile on the same day hours earlier, Georgia's Secretary of State committed to sending every eligible, active voter an absentee ballot request form in the state's rescheduled primary election. Expanding no-excuse absentee balloting, implementing early voting, and recruiting less at-risk poll workers are bare minimum policies Alabama should do to avoid electoral disasters in its primary run-off in July and in the general election in November." 
Alabama Secretary of State John Merrill said on Monday that Alabamians can vote by absentee ballot amid the COVID-19 outbreak. 
"Amid coronavirus concerns, it is important to remember that Alabamians who are concerned about contracting or spreading an illness have the opportunity to avoid the polls on Election Day by casting an absentee ballot," Merrill said in a press release Monday. "Alabamians can access the application online or by visiting or calling their local Absentee Election Manager's office. 
"Any qualified voter who determines it is impossible or unreasonable to vote at their polling place shall be eligible to check the box on the absentee ballot application that is most applicable to that individual," the Secretary of State's office said. "State law allows the Secretary of State to issue absentee voting guidance during declared states of emergency, allowing Secretary Merrill to encourage voters to check the box which reads as follows (in the case none of the boxes are appropriate):
"I have a physical illness or infirmity which prevents my attendance at the polls. [ID REQUIRED]"
The deadline to register to vote in the July 14 election is Monday, June 29. The deadline to submit an absentee ballot application is Thursday, July 9. The deadline to return an absentee ballot to the Absentee Election Manager is the close of business Monday, July 13. And the last day to postmark an absentee ballot is Monday, July 13. 
Voters can request an absentee ballot application by calling the Secretary of State's office at 334-242-7210.
More information on absentee ballot voting can be found on the Alabama Secretary of State website.
Print this piece