Opinion | Boaz Chamber of Commerce kills the Christmas spirit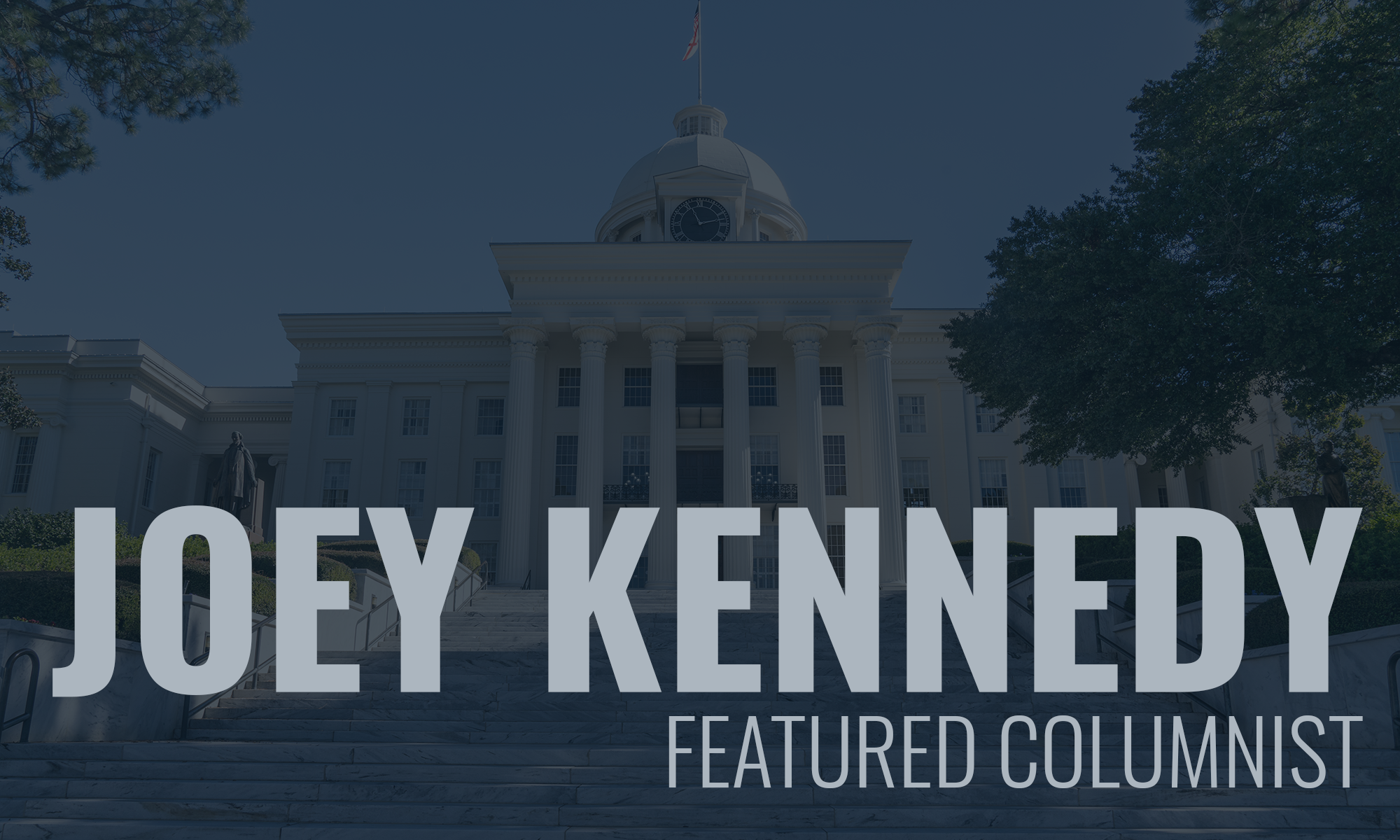 The joy of Christmas. Can't get around it. Or the stress, the pressure, the expectations. Christmas is a difficult time for many people, and not because they're worried about saying "Merry Christmas" to someone.
Donald Trump, our impeached president, claims to have resurrected our right to say "Merry Christmas." We never lost that right, but it is incumbent on us to appreciate and respect that other people, with different faiths and beliefs, have celebrations during this holiday season.
No need to weaponize "Merry Christmas" so as to make others who believe differently uncomfortable. Some people, mostly far-right conservatives, believe there is a "War on Christmas." As I've said before, if there is a war on Christmas, Christmas is clearly winning. And it's not even close fight.
October had barely started before the Christmas decorations and displays went up in stores and elsewhere. We truly overlook the "reason for the season," a celebration of the birth of Christ, the Savior. And too often we ignore the greatest commandment as spoken by The Very One we supposedly celebrate: "You must love the Lord your God with all your heart, all your soul, all your mind, and all your strength. The second (commandment) is equally important: Love your neighbor as yourself. No other commandment is greater than these."
And still, we lose our way. We push the people in front of us at a big sale just to get to a bargain; we tolerate cruelty by our leaders and our government, at all levels; and we keep the divisions in our nation and state alive, angry and hot, to the detriment of civility.
That even extends to family friendly, allegedly nonpartisan events, like the traditional Christmas parades held in most every Alabama city and town yearly.
For the past two years, the Marshall County Young Democrats, which only came into being two years ago, has participated in the Christmas Parade in the city of Boaz, sponsored by the BoazArea Chamber of Commerce. Not now, though.
This year, the group was disqualified because Chamber officials say the Christmas Parade should not be political. All the Marshall County Young Democrats did was wear Santa and elf hats, decorate a float with tinsel and Christmas lights, and toss candy to excited children lining the parade route.
Yet, even as the Boaz Chamber was prohibiting the Young Democrats from participating in the parade, the Boaz mayor and city council members were welcomed to ride in the parade. It doesn't really get more political than that.
It's not the first time Boaz has discriminated against the Marshall County Young Democrats. The area's Harvest Festival on the first weekend in October refused to allow the Marshall County Young Democrats to set up a nonpartisan voter registration booth.
The organization has had nonpartisan voter registration drives in the past, including at local high schools and the nearby community college. Apparently Boaz Chamber officials, though, don't want to encourage people to register to vote.
Ben Gilliland, Chairman of the Marshall County Young Democrats, doesn't understand the duplicity of the Chamber of Commerce prohibiting his group from participating in events while allowing elected city leaders full access. The mayor and city council members don't run in partisan elections, but to argue that those politicians are not political is absurd. Of course they are. No doubt, however, it would be awkward for the Boaz Chamber to prohibit the mayor and city council members from parading in their city's parade. Which makes the chamber's silly "no politics" rule and decision to prohibit Marshall County Young Democrats from participating not only hypocritical, but stupid.
"It feels personal," said Gilliland. "We haven't had any issues, being in the Harvest festival or parade before."
Yet, when callers complained to the Chamber about the new "policy" that eliminated the Young Democrats from parading, at least one was told that "We really don't want them here because they cause fights," Gilliland said. "Not once have we had a problem, in Boaz or Albertville."
That's right. The Young Democrats were allowed to participate in the Albertville Christmas parade. They have put on voter registration drives at Albertville High School and Snead State Community College, "where we registered dozens" of young people to vote.
No riots broke out at any event the Marshall County Young Democrats participated in.
After chartering in 2017, the Marshall County Young Democrats have been active in the county.
"We've been visible," Gilliland said. "We joined the Guntersville Chamber of Commerce, and we were thinking about joining the Boaz Chamber of Commerce, but that's up in the air now."
Last year, the organization was selected by the Alabama Young Democrats as one of the state's "Rising Stars."
Gilliland wrote a letter to the Sand Mountain Reporter, pointing out the duplicity of the Boaz Area Chamber of Commerce: "Is it unreasonable to ask that the Boaz Chamber of Commerce be consistent with their own rules?" Gilliland writes. "If the Boaz Chamber of Commerce is going to apply a political ban for Christmas parades, along with other events, this ban needs to be applied in an even manner, not in a selective one."
That's certainly not a nice way for the Boaz Area Chamber of Commerce to say "Merry Christmas."
But stuff like that happens when we forget the reason for the season, or the most important commandment, according to Christ.
Happy Holidays, folks!
Joey Kennedy, a Pulitzer Prize winner, writes a column every week for Alabama Political Reporter. Email: [email protected]
Print this piece
Opinion | Alabama close to allowing hot dogs to be rescued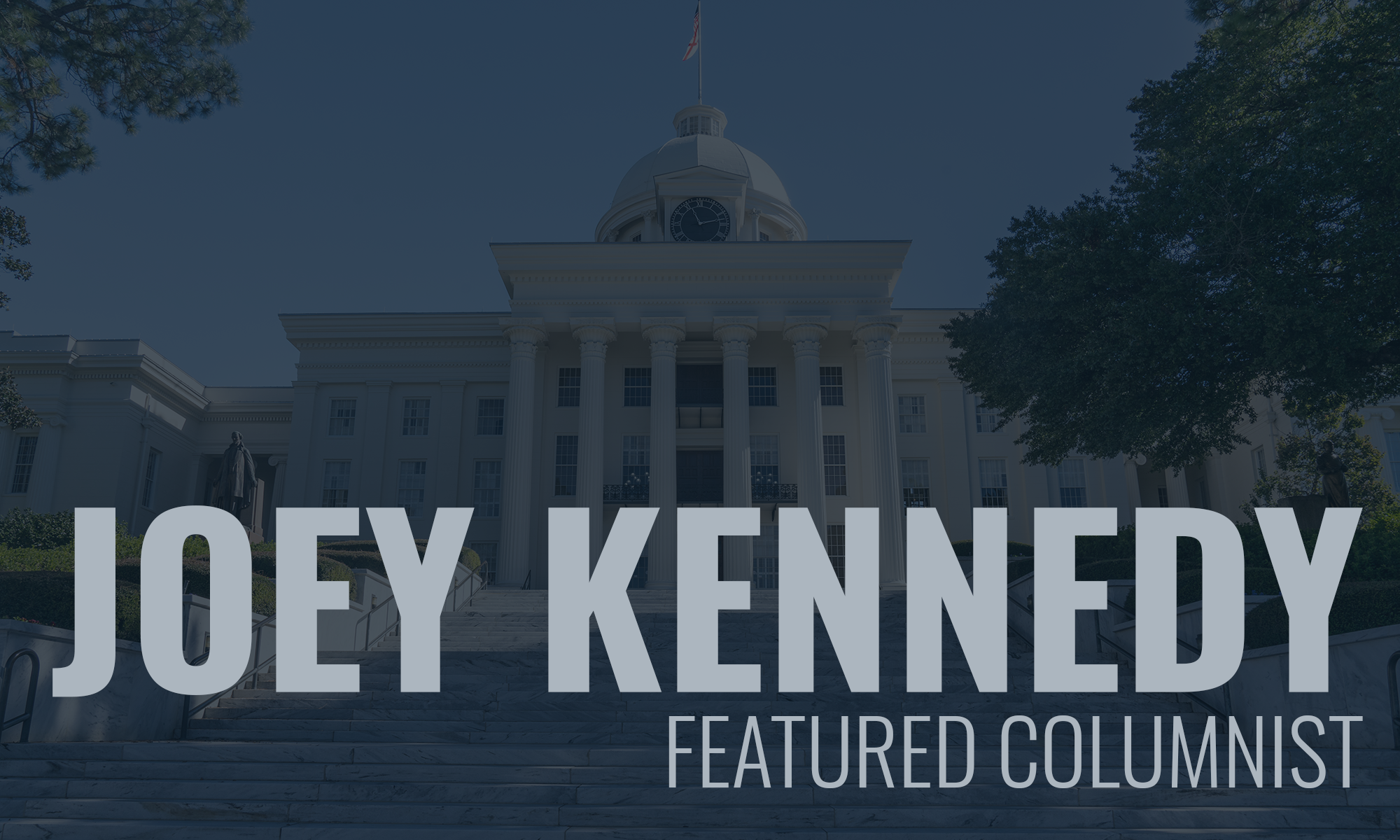 Most readers know that we've had a grumble of pugs for years. We lost four in the grumble last year. All of our dogs are rescues, and most of them have some disability: unable to walk well, blindness, incontinence, a perpetually crooked head.
And most of the pugs are elderly, so we expect to lose a few this year. Our youngest is Nellie Bly, at about 2 years old. We have a group of older pugs that are around 10-11 years old. Several came from puppy mills. One was surrendered to a vet tech when his owners took him to be put down because the owner's granddaughter wanted a different dog (I know!). The veterinarian naturally was not going to euthanize a healthy animal, and about a week later, Peerey came to us.
Pugs are bred to do one thing: Sit with their humans, mostly on their laps or next to them on the bed. All of ours are bed pugs. They snore; we adore.
I say all of this to underscore that Veronica and I know not ever to leave one of our dogs in a locked car, especially during the summer. But every year, we hear stories of the careless owners who leave their dog (or dogs) in the backseat of a vehicle while they run an errand. The errand takes longer than the owner thought, and heat builds in the car. Too often, that kills the pet, just like it does children, and that happens all too often as well.
As of 2019, 31 states had laws that either prohibit leaving an animal confined in a vehicle under dangerous conditions or provide civil immunity (protection from being sued) for a person who rescues a distressed animal from a vehicle.
Alabama – finally – is on the cusp of joining that group.
A bill (SB67) sponsored by Sen. Jimmy Holley, R-Elba, will allow good Samaritans to rescue pets left in a car if they are clearly in danger from either the heat or cold. The bill provides criminal immunity to civilians and grants civil and criminal immunity to law enforcement officers who rescue an animal.
Important, too, is that bill prevents owners from leaving their animals in a vehicle in a manner that creates an unreasonable risk of harm. If they do, they can be charged with second-degree animal abuse.
It doesn't take long for the situation in a vehicle to deteriorate, either. 
Even on a mild day, the heat inside a car can go off the rails. According to reports, if the outside temperature is 70 degrees (f), the interior of a vehicle can heat up to 89 degrees in 10 minutes. After a half-hour, the interior temp can be 104 degrees. Of course, it's much worse on hotter days.
At 80 degrees, a vehicle's inside temperature is at 99 degrees; after a half-hour, the animal is trying to survive in a 114-degree oven. And at 95 degrees, not an unusual June, July, or August temperature in Alabama, the inside temp of a vehicle is about 130 degrees.
Humans can't even survive long at those temperatures.
There are conditions before a good Samaritan can step up, but they're not unusual in states that already have similar laws: Among them:
■
The person has a good faith belief that the confined domestic animal is in imminent danger of suffering physical injury or death unless the domestic animal is removed from the motor vehicle;
■
T
he person determines that the motor vehicle is locked or there is no reasonable manner in which the person can remove the domestic animal from the vehicle;
■
B
efore entering the motor vehicle, the person notifies a peace officer, emergency medical service provider or first responder or an animal control enforcement agency or deputy of the confined domestic animal;
■
T
he person does not use more force than is necessary under the circumstances to enter the motor vehicle and remove the domestic animal from the vehicle.
■
Remains with the animal in a safe location in reasonable proximity to the motor vehicle until law enforcement or other first responders arrive.
■
Maintains control of the animal at all times to prevent harm to the animal or others.
There are other conditions that make less sense, however. The bill as passed 33-0 by the state Senate requires the ambient temperature in the vehicle be 99 degrees or higher before a citizen or first-responder can intervene.
I can tell you that a half-hour in a car at 95 degrees will kill a pug; a Lab or Golden might survive that temperature for awhile, but remember, every minute the car's interior is getting hotter. Pugs are brachycephalic – short nosed – and have trouble breathing outside at 80 or 85 degrees.
Other short-nosed breeds like English Bulldogs, French Bulldogs, and Boston Terriers, have the same issue. It's one reason why they snort and snore, even in the winter.
Generally, we can tell when a dog locked in a car is distressed, and few good Samaritans are going to be carrying a temperature gauge with them.
Still, the House needs to pass this bill as soon as possible. Spring and summer aren't that far off, and, no doubt, there will be animals to rescue.
Joey Kennedy, a Pulitzer Prize winner, writes a column every week for Alabama Political Reporter.
Email: [email protected]
Print this piece