Opinion | Boaz Chamber of Commerce kills the Christmas spirit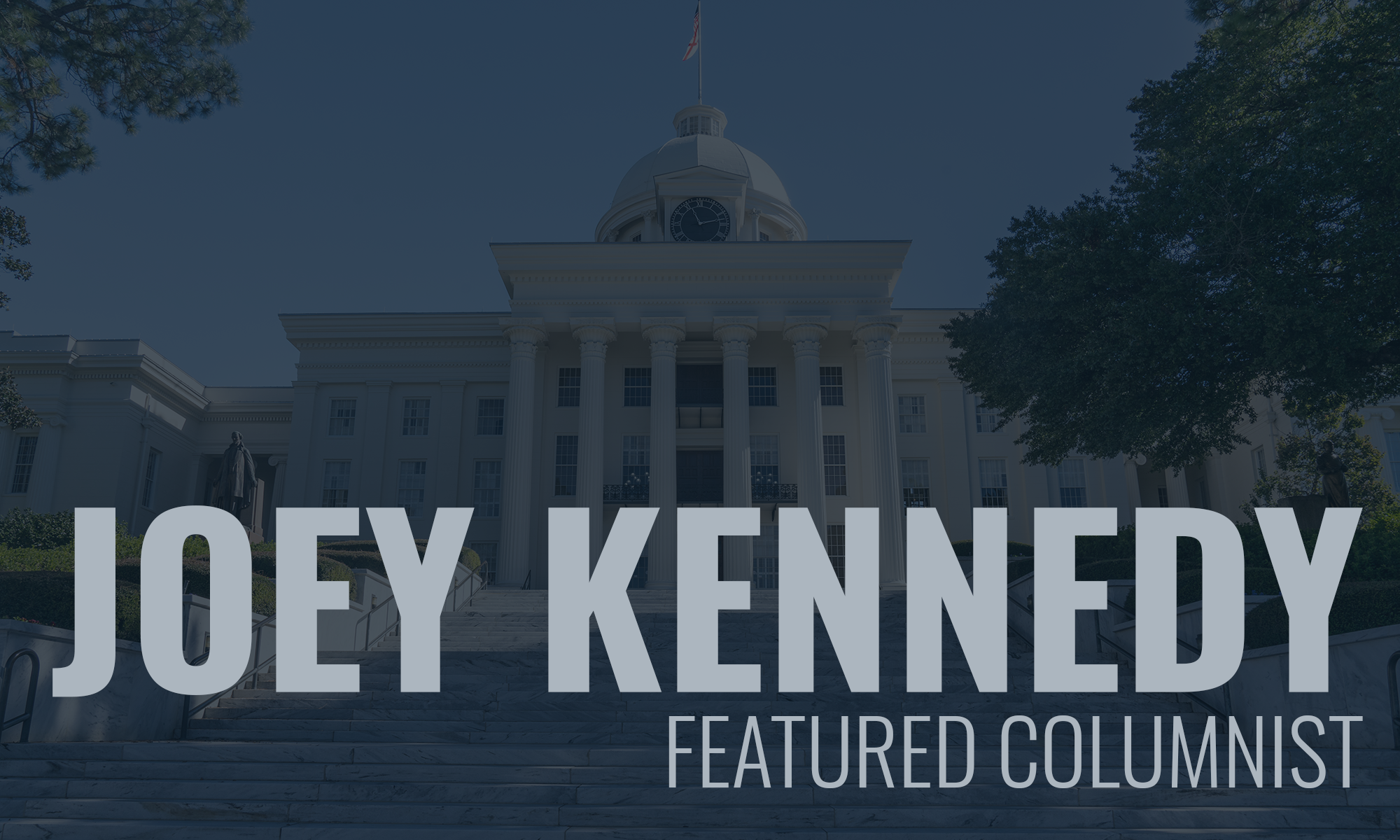 The joy of Christmas. Can't get around it. Or the stress, the pressure, the expectations. Christmas is a difficult time for many people, and not because they're worried about saying "Merry Christmas" to someone.
Donald Trump, our impeached president, claims to have resurrected our right to say "Merry Christmas." We never lost that right, but it is incumbent on us to appreciate and respect that other people, with different faiths and beliefs, have celebrations during this holiday season.
No need to weaponize "Merry Christmas" so as to make others who believe differently uncomfortable. Some people, mostly far-right conservatives, believe there is a "War on Christmas." As I've said before, if there is a war on Christmas, Christmas is clearly winning. And it's not even close fight.
October had barely started before the Christmas decorations and displays went up in stores and elsewhere. We truly overlook the "reason for the season," a celebration of the birth of Christ, the Savior. And too often we ignore the greatest commandment as spoken by The Very One we supposedly celebrate: "You must love the Lord your God with all your heart, all your soul, all your mind, and all your strength. The second (commandment) is equally important: Love your neighbor as yourself. No other commandment is greater than these."
And still, we lose our way. We push the people in front of us at a big sale just to get to a bargain; we tolerate cruelty by our leaders and our government, at all levels; and we keep the divisions in our nation and state alive, angry and hot, to the detriment of civility.
That even extends to family friendly, allegedly nonpartisan events, like the traditional Christmas parades held in most every Alabama city and town yearly.
For the past two years, the Marshall County Young Democrats, which only came into being two years ago, has participated in the Christmas Parade in the city of Boaz, sponsored by the BoazArea Chamber of Commerce. Not now, though.
This year, the group was disqualified because Chamber officials say the Christmas Parade should not be political. All the Marshall County Young Democrats did was wear Santa and elf hats, decorate a float with tinsel and Christmas lights, and toss candy to excited children lining the parade route.
Yet, even as the Boaz Chamber was prohibiting the Young Democrats from participating in the parade, the Boaz mayor and city council members were welcomed to ride in the parade. It doesn't really get more political than that.
It's not the first time Boaz has discriminated against the Marshall County Young Democrats. The area's Harvest Festival on the first weekend in October refused to allow the Marshall County Young Democrats to set up a nonpartisan voter registration booth.
The organization has had nonpartisan voter registration drives in the past, including at local high schools and the nearby community college. Apparently Boaz Chamber officials, though, don't want to encourage people to register to vote.
Ben Gilliland, Chairman of the Marshall County Young Democrats, doesn't understand the duplicity of the Chamber of Commerce prohibiting his group from participating in events while allowing elected city leaders full access. The mayor and city council members don't run in partisan elections, but to argue that those politicians are not political is absurd. Of course they are. No doubt, however, it would be awkward for the Boaz Chamber to prohibit the mayor and city council members from parading in their city's parade. Which makes the chamber's silly "no politics" rule and decision to prohibit Marshall County Young Democrats from participating not only hypocritical, but stupid.
"It feels personal," said Gilliland. "We haven't had any issues, being in the Harvest festival or parade before."
Yet, when callers complained to the Chamber about the new "policy" that eliminated the Young Democrats from parading, at least one was told that "We really don't want them here because they cause fights," Gilliland said. "Not once have we had a problem, in Boaz or Albertville."
That's right. The Young Democrats were allowed to participate in the Albertville Christmas parade. They have put on voter registration drives at Albertville High School and Snead State Community College, "where we registered dozens" of young people to vote.
No riots broke out at any event the Marshall County Young Democrats participated in.
After chartering in 2017, the Marshall County Young Democrats have been active in the county.
"We've been visible," Gilliland said. "We joined the Guntersville Chamber of Commerce, and we were thinking about joining the Boaz Chamber of Commerce, but that's up in the air now."
Last year, the organization was selected by the Alabama Young Democrats as one of the state's "Rising Stars."
Gilliland wrote a letter to the Sand Mountain Reporter, pointing out the duplicity of the Boaz Area Chamber of Commerce: "Is it unreasonable to ask that the Boaz Chamber of Commerce be consistent with their own rules?" Gilliland writes. "If the Boaz Chamber of Commerce is going to apply a political ban for Christmas parades, along with other events, this ban needs to be applied in an even manner, not in a selective one."
That's certainly not a nice way for the Boaz Area Chamber of Commerce to say "Merry Christmas."
But stuff like that happens when we forget the reason for the season, or the most important commandment, according to Christ.
Happy Holidays, folks!
Joey Kennedy, a Pulitzer Prize winner, writes a column every week for Alabama Political Reporter. Email: [email protected]
Opinion | That climate change hoax is killing us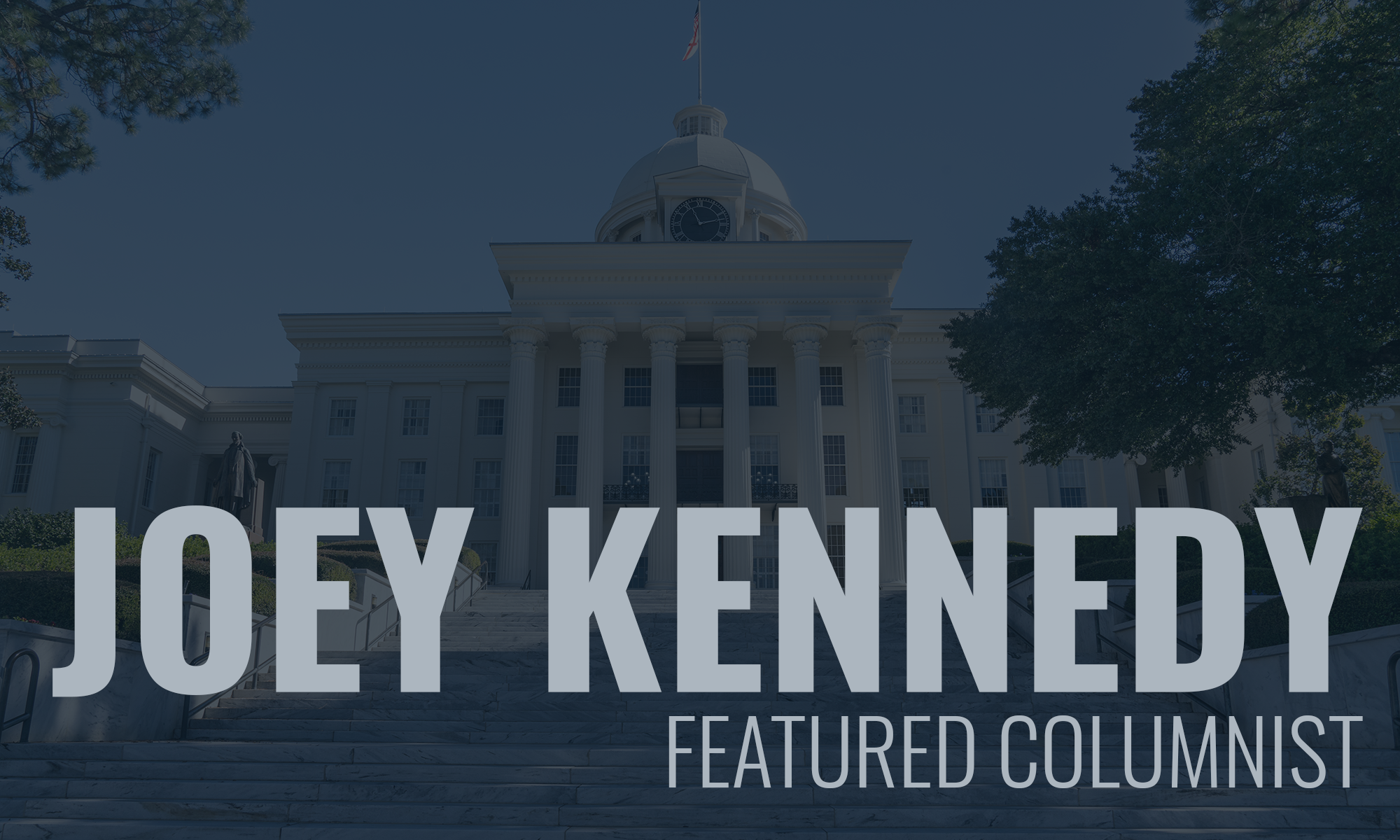 I grew up with hurricanes. For my first 11 years, my parents and I lived on the Texas Gulf Coast, near Beaumont. My father was transferred by the company he worked for, Texas Gulf Sulfur, to deep South Louisiana in 1967. We lived in Houma, in Terrebonne Parish, but Dad worked near Larose, in Lafourche Parish.
Hurricanes were regular events in Southeastern Texas and South Louisiana. Still are, but in much more frequent numbers. And Alabama gets clobbered every so often, most recently yesterday and today. Sally made landfall near Gulf Shores, and you can be assured the damage will be extensive, especially from flooding.
Flooding was a big factor in Texas hurricanes too, when I lived there. Hurricane Carla, in 1961, devastated High Island, not far from our home. Flooding was widespread. Carla was a Category 4 storm. But notably, that September, Carla was only the third named storm of the hurricane season.
This year, we're running out of names. Striking Alabama this week, only a few days after Carla struck Southeastern Texas in 1961, Sally is toward the end of the hurricane alphabet. The National Hurricane Center and World Meteorological Organization are literally running out of names for storms this year.
Earlier this week, and maybe still, there were five named storms in the Atlantic. This is only the second time on record that five named storms are in the Atlantic at the same time. And they're using up the Alphabet. The first time this happened was 1971, at a time when humans were first becoming aware of climate warming.
Little do we know, that before Sally decided to squat on Alabama, Hurricane Paulette made landfall in Bermuda on early Monday morning. There are so many hurricanes around, we can't even keep up with them.
They're like Republican scandals.
Probably more than any other indicator, hurricanes tell the story of climate change, the very real climate change that Donald Trump and many Republicans deny or call a hoax.
Like the COVID-19 Pandemic. Like so many events that Trump and Trump Republicans can't (or won't) believe. Like the corruption that permeates the Trump administration. Like the wildfires destroying the far West Coast states.
That's not climate change, claims Trump. It's because California won't sweep the forests. I call BS. Even on California being responsible for sweeping. Most of the forestland in California is federal land. Most of the burning areas are on or near federal trees. Yet, the state of California spends more money on forest management than the federal government, which owns most of the land. That's the truth. No hoax.
Trump should order secret federal teams of ICE forest sweepers to do their jobs.
The hoax from Republicans and the Trump administration is that crazy antifa hit squads are invading the West Coast to reign terror on the populations there. National security experts continue to assert that white supremacists and nationalists are the most dangerous domestic terror threat. But Trump defends those radicals – "they are very fine people" — because they hold up some mysterious white heritage above all others. If Trump is anything, he's the whitest Angry White Man ever.
Climate change is real. The coronavirus pandemic exists. White nationalists are the most serious domestic terror threat in this country.
Black lives do matter.
Yet, once again and often, Trump shows the orange-hued emperor has no clothes. As Stormy Daniels has previously said, that is not a good look.