Opinion | Alabama lawmakers continue to defend an indefensible president
Donald Trump was impeached Wednesday night, because he deserved to be impeached. 
Oh, I know that's news to a lot of people in Alabama, where a conservative information bubble deflects away facts that are inconvenient to the conservative way of thinking. But it's true. 
Trump deserved to be impeached. More so than any other president. 
Which was fitting, since he received more impeachment votes than any other president. 
The Republicans of Alabama will also be shocked to learn that by the time the vote went down, polling across the country showed that a majority of Americans were in support of Trump's impeachment and removal from office and some 75 percent of American voters believe Trump did something wrong in regards to the Ukraine bribe. 
That's a big number — 75 percent. It means the dumb excuses and razor-thin talking points aren't working on the population overall. 
But they seem to be doing well here, judging by the number of Alabama politicians tripping over themselves to work "sham" into their pre-written statements condemning the votes by congressional Democrats to impeach Trump. 
Pick a member of ALGOP — seriously, pick any single elected member of the state's Republican Party — and I can find you a quote from that person bemoaning the "sham" process of impeachment. Bradley Byrne, Jeff Sessions, Tommy Tuberville, Mike Rogers, Mo Brooks, Robert Aderholt — all of them. 
What I can't find, however, is a detailed defense of the actions that led to Trump's impeachment. 
The president of the United States attempted to use military aid money destined for Ukraine to coerce that country's leadership to open an investigation into the son of Trump's likely political opponent in the upcoming U.S. election. 
Or to put it more bluntly: Trump, again, invited a foreign nation to illegally interfere in an American election. 
That's Article I: Abuse of Power. 
The Constitution established the U.S. Congress as a check on the power of the president, and specifically created the process of impeachment. But Trump — just as Nixon attempted — has blocked and stalled that process at every turn, going so far as to demand White House staff ignore subpoenas and refuse calls to testify before Congress. 
Trump has refused to turn over pertinent documents, release the actual call transcript (not the from-memory notes version that was released) or provide other key evidence. 
And that's Article II: Obstruction of Congress. 
You'll notice that no one is defending these actions. And you'll also note that the White House's defense, as more evidence and key testimony has come out, has moved from "I did nothing wrong, it was a perfect phone call, no quid pro quo" to "that's not even a crime, it happens all the time, so what." 
It's absurd. 
To remain on the side that supports Trump, you have to believe that every witness who testified under oath — including all of those career servants to the country who have risked their careers and livelihoods — are lying and all of the people who refuse to testify under oath are telling the truth. 
You have to believe that in all of those closed-door hearings — where more than 30 Republicans were present and were allowed to ask questions of witnesses — that not a single positive sentence was uttered about Trump in regards to his dealings with Ukraine. 
You have to believe that that putz, Rudy Giuliani, was actually in Ukraine to fight corruption, and not to try to push for a bogus investigation into the Bidens. When all available evidence — and your eyes, ears and common sense — says otherwise. 
You have to believe that Trump — a man who was forced to pay $2 million just last month because he improperly took money from a kids cancer charity and a veterans charity to buy portraits of himself, who operated a fake university, who is barred from operating a charity in all of New York state — was so deeply concerned with corruption in a country he didn't know existed until three years ago that he withheld military aid without explanation to Congress because of his virtue. 
You have to believe that Trump released the aid to Ukraine because the decades-long corruption issue in that country was resolved in a matter of weeks, and not because the whistleblower's complaint about his phone call with the Ukrainian president had been logged the day before. 
These are all things that Alabama GOP lawmakers believe. Or, at least, they say they believe them. 
Which, I guess, shouldn't come as a surprise. Most of them stood on a stage with Mike Hubbard and then voted him speaker again after he was indicted on 23 felony counts. 
Because there's just nothing that can break that Republican bond. Not deplorable behavior. Not demeaning words. Not criminal actions. 
And certainly not facts.
Opinion | All politics is local. All of Alabama's mayors races this year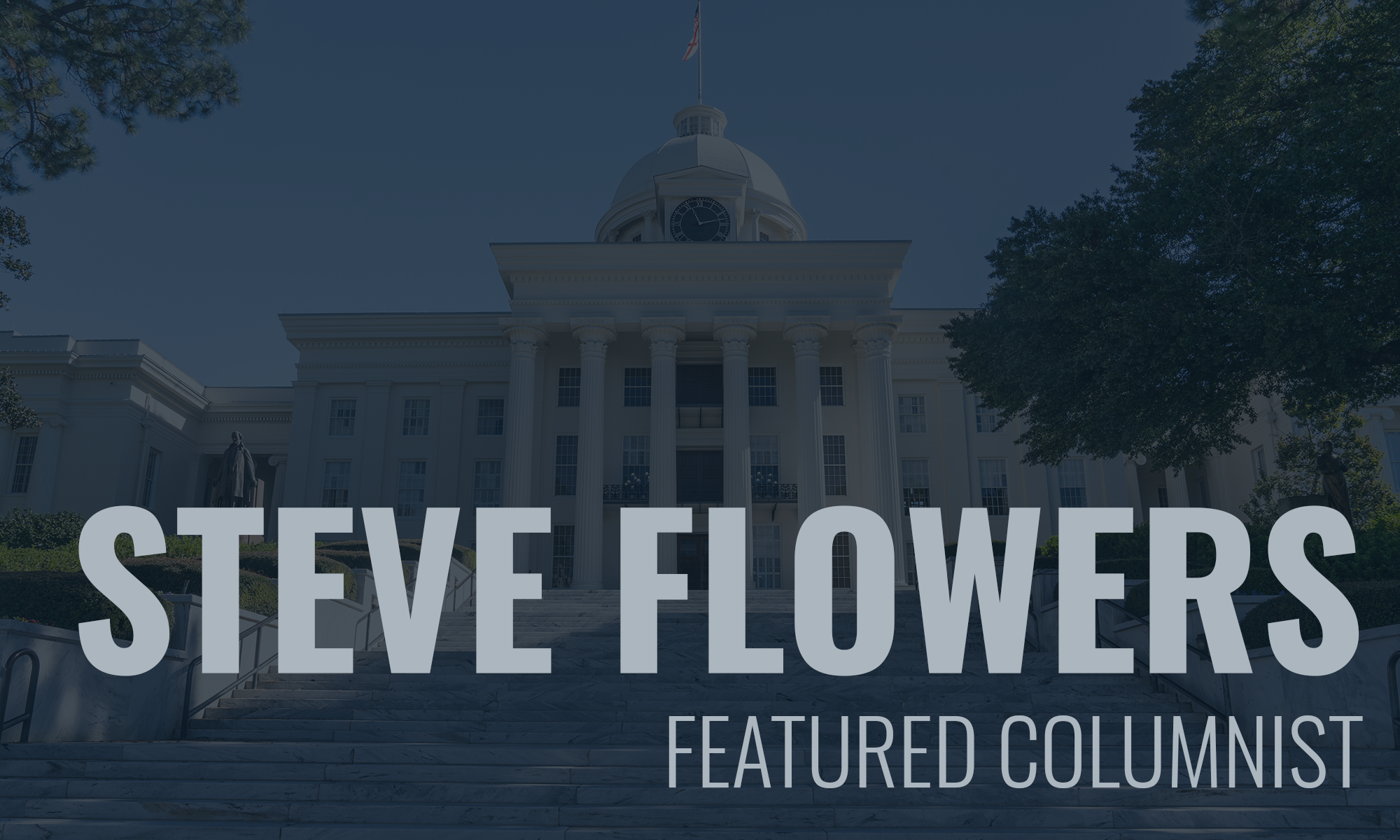 With it being a presidential election year and an election for one of our United States Senate Seats and all of the interest that goes along with those high-profile contests, it has gone under the radar that most of our cities in the state had elections for mayor and city council last month.
Mayors serve four-year terms and to most Alabamians they are the most important vote they will cast this year.
The job of mayor of a city is a difficult and intricate fulltime, 24-hours-a-day dedication to public service.
They make more decisions that affect the lives of their friends and neighbors than anyone else. The old maxim, "All politics is local," is epitomized in the role of mayor. Folks, being mayor of a city is where the rubber meets the road.
In looking all over the state, it appears that most Alabamians are content with the jobs their mayor is doing.  In almost every contest around the state, the incumbent mayor turned away the challenger usually by a wide margin.  Indeed, a good many of the incumbent mayors in the Heart of Dixie had no opposition.
Many of these incumbent mayors were reelected without opposition. Gordon Stone, the mayor of Alabama's fastest growing community, Pike Road, will be entering his fifth term as mayor.  Pretty soon Pike Road will have to start calling themselves a city.
Vestavia's Mayor, Ashley Curry, won a second term without opposition.  This former retired FBI agent has done a yeoman's job managing this upscale, Jefferson County suburb.
Jasper Mayor, David O'Mary, who escaped opposition, will begin a second term.  He has run Jasper like a well-tuned engine. Albertville mayor, Tracy Honea, garnered a third term without opposition. Luverne Mayor Ed Beasley was also unopposed.
In the contested races, most of the matchups were no contest. Two of Alabama's largest and most prosperous cities, Huntsville and Hoover, had mayoral races. Tommy Battle coasted to an easy 78 to 22 reelection victory in Huntsville. If Kay Ivey opts to not run for reelection in 2022, Battle will be favored to win the governor's race. However, being Governor of Alabama would be a demotion to being Mayor of Huntsville.
Hoover citizens must approve of Mayor Frank Brocato's job performance. Brocato trounced Hoover City Council President Gene Smith by a 76 to 24 margin.
Opelika's popular and effective, longtime mayor, Gary Fuller, turned back his challenger 66 to 34 to win a fifth term.
In Cullman incumbent mayor, Woody Jacobs, won a second term overwhelmingly. Hamilton Mayor Bob Page won a second term. Troy's 48-year-old mayor, Jason Reeves, won reelection to a third four-year term with 74 percent of the vote. Incumbent Eufaula Mayor Jack Tibbs won an impressive 68 percent victory for reelection over two opponents.
Prattville Mayor Bill Gillespie may have turned in the most impressive showing.  He shellacked former City Councilman Dean Argo 70 to 30.  His fellow citizens must approve of frugality with their city finances. Wetumpka's popular and hardworking, longtime mayor, Jerry Willis, turned back his challenger by a 69 to 31 margin. In neighboring Millbrook incumbent mayor, Al Kelley, won reelection 67 to 33. Mayor Kelley has overseen the growth of his city from 6,000 in population to over 20,000. Tallassee reelected Mayor John Hammock to a second term.
Clanton lost their mayor of three decades, Billy Joe Driver, to COVID-19 this year. His successor will be Jeff Mims, who won the election in the Peach City. Mike Oakley won the mayor's race in Centreville with a 60 percent margin.  It is proper and fitting that an Oakley will be Mayor of Centreville.
Bessemer Mayor Kenneth Gulley won a landslide reelection garnering 68 percent of the vote. Incumbent Pell City Mayor Bill Pruitt won reelection by an impressive 73 to 27 margin.Longtime Greenville Mayor Dexter McLendon won reelection in the Camellia City. Opp's first female mayor, Becky Bracke, won a second term with 60 percent of the vote.
There were two mayoral upsets on August 25. Scottsboro's incumbent mayor was defeated by challenger Jimmy McCamy.In the thriving, growing city of Fairhope challenger Sherry Sullivan trounced incumbent mayor Karin Wilson.
There are runoffs for mayor in several major cities, including Enterprise, Ozark, Selma, Tuskegee, Alexander City and Northport.  These cities will elect their mayors on October 6 in runoff elections.
Some of you may be wondering about two of the most populous cities. Tuscaloosa and Dothan have their mayoral races next year in August 2021. Tuscaloosa's Walt Maddox and Dothan's Mark Saliba will be tough to beat. All politics is local.
If you have not been counted in the census, you have not got many more shopping days to Christmas.