Jones' bill to crack down on robocalls passes Congress, set to become law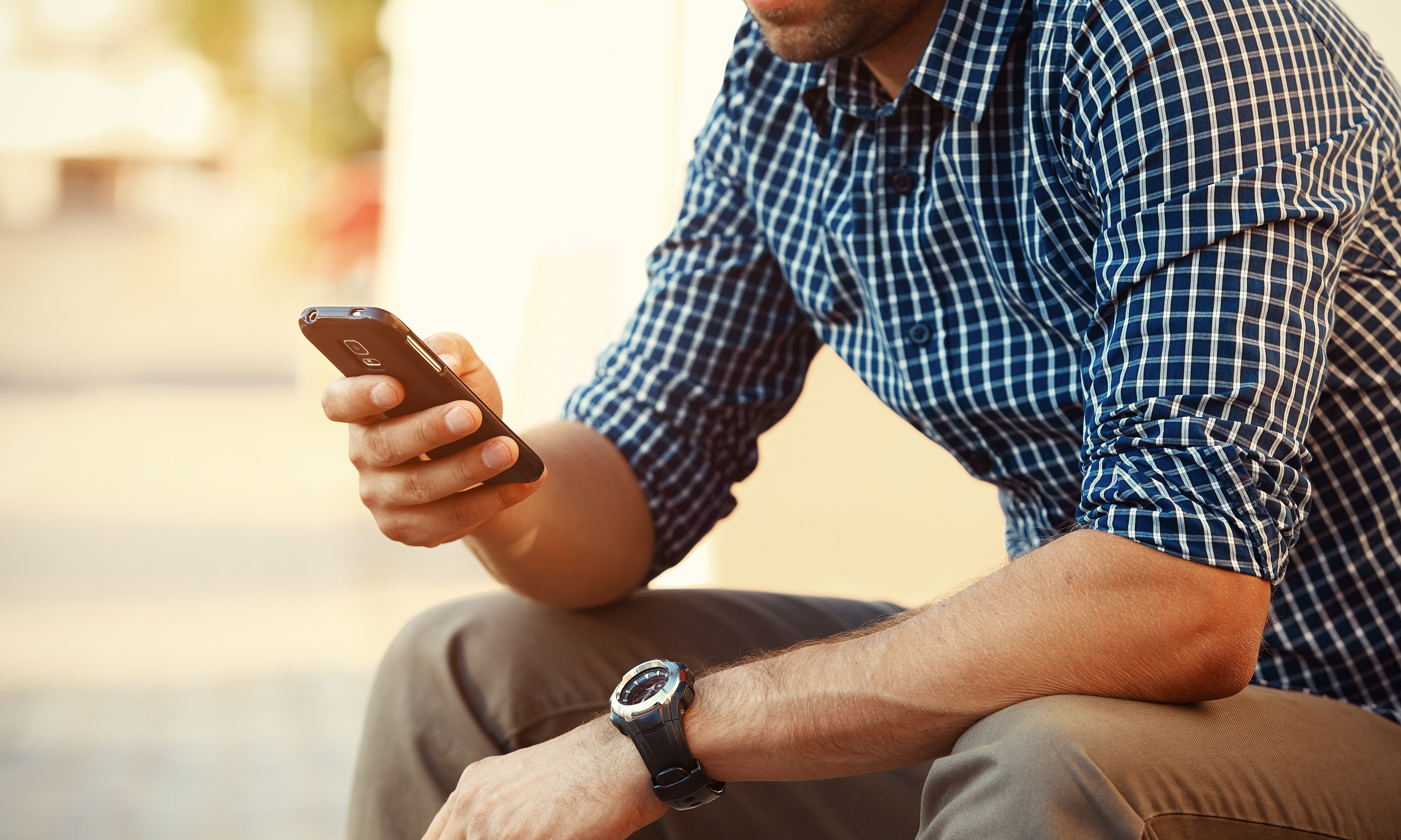 Today the Senate passed broad, bipartisan legislation co-sponsored by Senator Doug Jones, D-Ala., to decrease and deter robocalls. The Telephone Robocall Abuse Criminal Enforcement and Deterrence (TRACED) Act  was passed by the House of Representatives earlier this month. The bill now heads to the President to be signed into law.
"Most people in this day and age know what it's like to have their phone go off all day long because of annoying robocalls. These calls aren't just an everyday nuisance — they can also perpetrate scams and often prey on the elderly. Even in the divisive times we have today, we can all agree that these incessant robocalls need to end, and I'm glad Congress was able to come to a bipartisan compromise to crack down on them," Senator Jones, a member of the Senate Special Committee on Aging, where he has worked to raise awareness of scams targeting the elderly and passed bipartisan legislation to protect taxpayers from being targets of tax-return fraud.
The TRACED Act  gives regulators more time to find scammers and levy fines for those who are caught, promotes call authentication and blocking adoption, and brings relevant federal agencies and state attorneys general together to address impediments to criminal prosecution of robocallers who intentionally flout laws.
The TRACED Act  would:
Requires service providers to implement call authentication and blocking technologies free of charge for consumers and small businesses;
Gives the Federal Communications Commission (FCC) the ability to step up enforcement actions against unlawful robocalls with a longer statute of limitations and increased fines in certain cases;
Brings together relevant federal agencies as well as state attorneys general and other non-federal entities to identify and report to Congress on improving deterrence and criminal prosecution of robocall scams at the federal and state levels;
Requires the FCC to establish partnerships to better inform efforts to protect consumers, including an advisory committee to develop best practices to combat unlawful robocalls made to hospitals and a consortium to trace the origins of illegal robocalls;
Directs the FCC to protect consumers from one-ring scams, in which callers ring once and then hang up, attempting to trick the consumer into calling back and incurring hefty charges; and requires

 the FCC to report to Congress on enforcement and compliance progress.
Jones applaudes inclusion of his anti-money laundering legislation in defense bill
The bill aims to combat illicit financial activity by terrorists, drug traffickers and other criminals.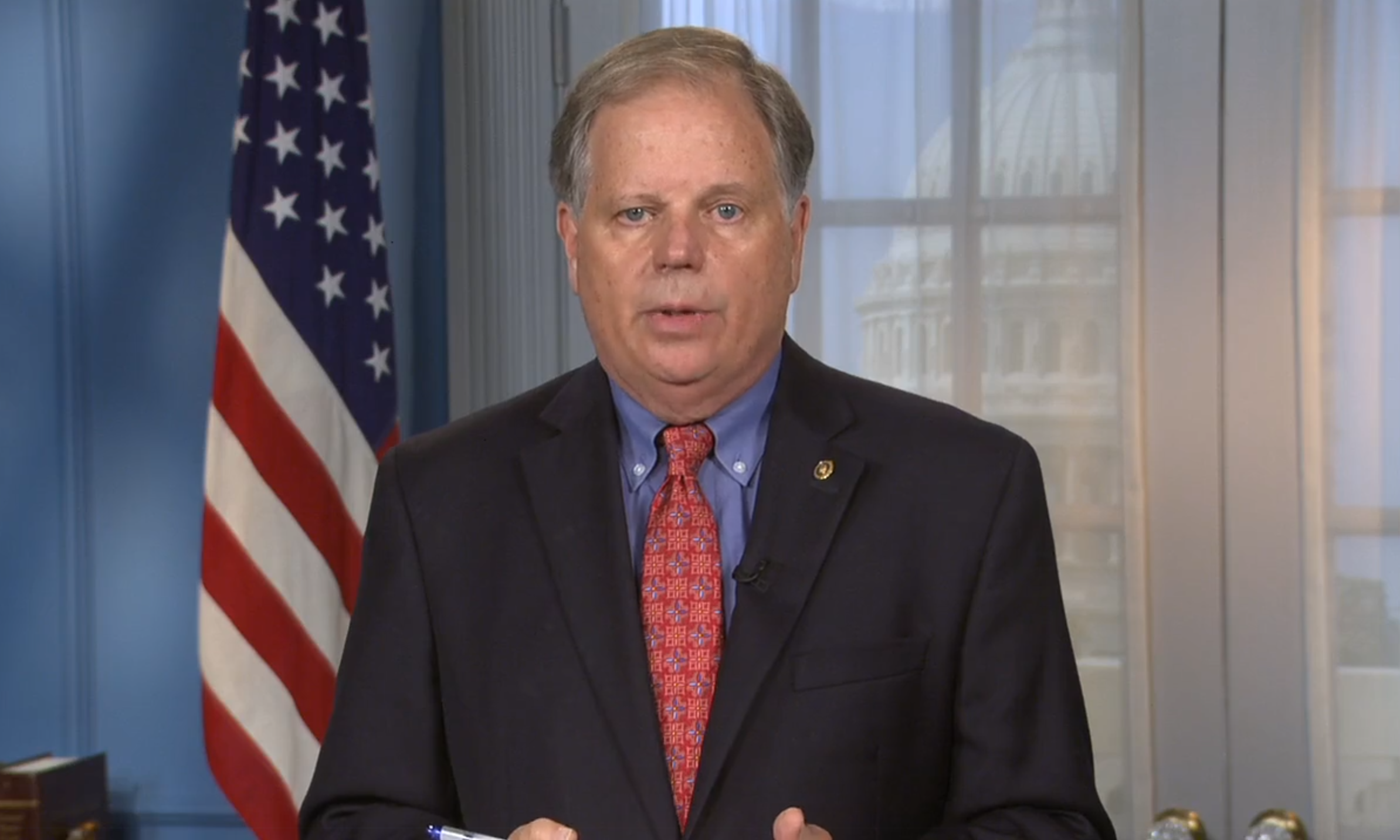 U.S. Sen. Doug Jones, D-Alabama, and a bipartisan group of three other senators applauded the inclusion of their anti-money laundering legislation in the National Defense Authorization Act. 
Jones and Sens. Mark Warner, D-Virginia, and Mike Rounds, R-South Dakota, in September 2019 introduced their Improving Laundering Laws and Increasing Comprehensive Information Tracking of Criminal Activity in Shell Holdings (ILLICIT CASH) Act which aims to combat illicit financial activity by terrorists, drug traffickers and other criminals. 
"For too long, our anti-money laundering laws haven't kept up with the rapidly evolving methods that criminals and terrorists use for illicit financial activities," Jones said in a statement Thursday. "Our bipartisan bill is the largest comprehensive effort in decades to improve transparency and will give prosecutors, national security officials, law enforcement, and financial institutions the modern tools they need to crack down on money laundering and terrorist financing. Its inclusion in the annual defense bill is a great step forward for the rule of law and for the security of all Americans." 
If approved as part of the NDAA, the ILLICIT CASH Act will require shell companies, which are often used to launder money from criminal enterprises, to disclose their true owners to the U.S. Department of Treasury. It would also improve communication between law enforcement, financial institutions and regulators, according to a press release from Jones's office.
According to research from the University of Texas and Brigham Young University, the U.S. remains one of the easiest places in the world to set up an anonymous shell company. A recent report by Global Financial Integrity found that in every state in the U.S. more information is currently required to obtain a library card than to register a company. 
"To form a company in any state in the U.S., it is not necessary to identify or provide any information about the person(s) who will ultimately be controlling the company. In some cases it isn't even necessary to provide information about who will be managing the company and, where some information about managers (i.e. officers or directors) is required, it is very limited," the report states. 
"Human traffickers, terrorist groups, arms dealers, transnational criminal organizations, kleptocrats, drug cartels, and rogue regimes have all used U.S.-registered shell companies to hide their identities and facilitate illicit activities," the press release reads. "Meanwhile, U.S. intelligence and law enforcement agencies find it increasingly difficult to investigate these illicit financial networks without access to information about the beneficial ownership of corporate entities involved." 
The ILLICIT CASH Act includes the following elements: 
Setting national exam and supervision priorities to improve AML-CFT outcomes and better target federal resources in the effort to identify evolving criminal and national security threats.

Establishing federal disclosure requirements of beneficial ownership information that will be maintained in a comprehensive federal registry, with strict privacy protections, accessible by federal and local law enforcement.

Improving the recruitment and retention of top talent to combat money laundering and terrorism by providing special hiring authority at the Department of Treasury and FinCEN.  

Prioritizing innovation and technology in AML-CFT monitoring and reporting through the establishment of a new Subcommittee on Innovation and Technology, updated guidance on financial technology risk assessments, and a Financial Crimes Tech Symposium.

Facilitating communication and information sharing between FinCEN, national security agencies, law enforcement and financial institutions through the establishment of new programs and reporting mechanisms.  

Requiring law enforcement agencies and regulators to formally review regulations within the Bank Secrecy Act to ensure regulations, guidance, reports and records are highly useful in countering financial crime. 

Requiring streamlined data and real time reporting of suspicious activity reports, and requiring law enforcement to coordinate with financial regulators to provide periodic feedback to financial institutions on their suspicious activity reporting.

Prioritizing the protection of personally identifying information while establishing a clear path for financial institutions to share AML-CFT information for the purposes of identifying suspicious activity.

Preventing foreign banks from obstructing money laundering or terrorist financing investigations by requiring these banks to produce records in a manner that establishes their authenticity and reliability for evidentiary purposes, and compelling them to comply with subpoenas. This legislation also authorizes contempt sanctions for banks that fail to comply and increase penalties on repeat BSA violators. 

Ensuring the inclusion of current and future payment systems in the AML-CFT regime by updating the definition of "coins and currency" to include digital currency.