Opinion | Cannabis, like alcohol, should be legalized, taxed and regulated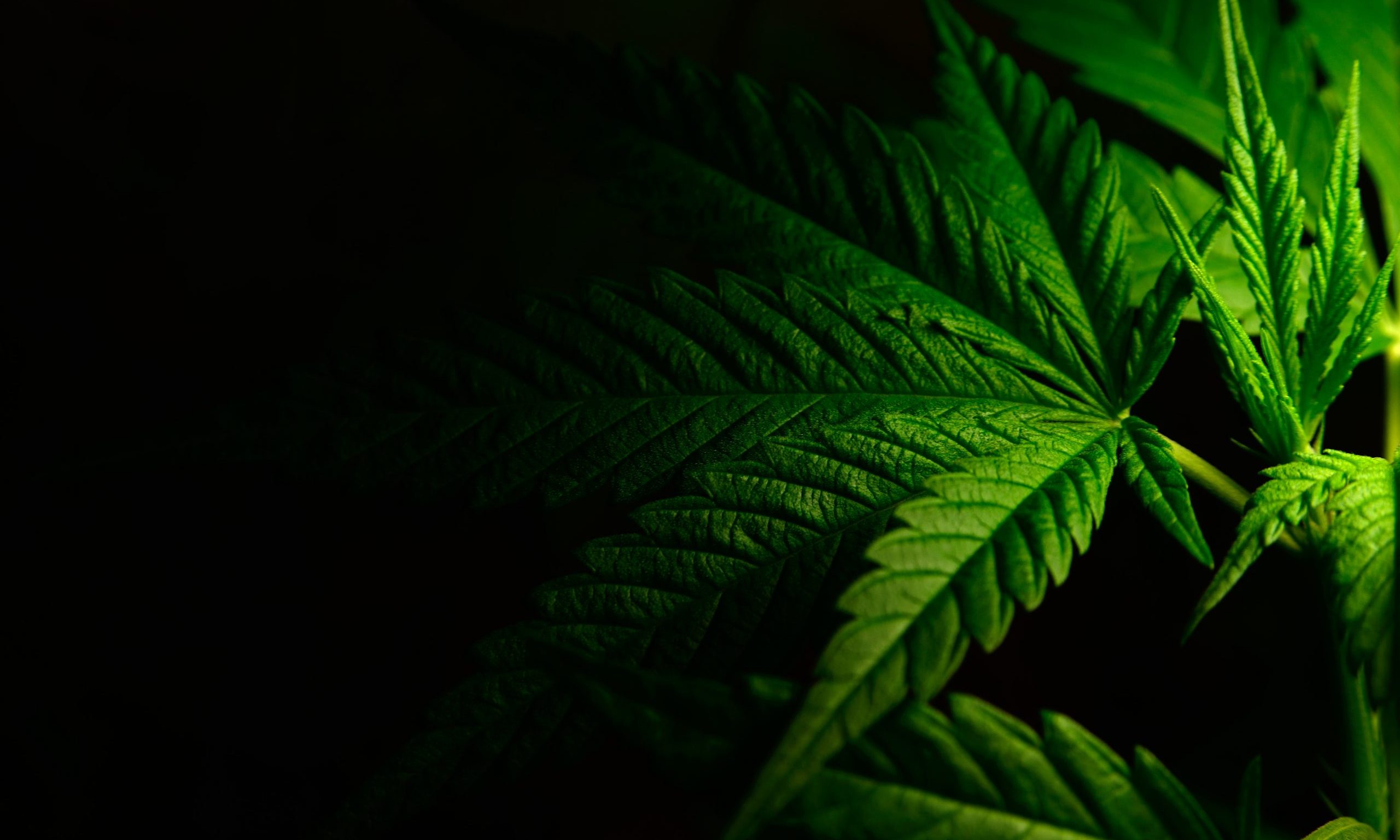 State legislators will likely soon consider bills establishing a new state agency to improve Public Health by establishing the Compassion Act, creating an Alabama Medical Cannabis Commission, and amending ancillary law.
I wholeheartedly approve such efforts, yet that wasn't always the case.
Years of waffling whether cannabis had any value whatsoever troubled me professionally. It gave rise to global narco-trafficking cartels, illicitly fueling an exorbitantly costly, deadly, and prolonged taxpayer-funded War on Drugs. Only later I learned that in 2016 writer Dan Baum interviewed Nixon Domestic Policy Advisor and Watergate co-conspirator John Erlichman who acknowledged that it was exclusively a political re-election tool concocted by the Nixon administration, and said "Did we know we were lying about the drugs? Of course we did."
Now, I am permanently settled upon the matter: Cannabis, like alcohol, should be legalized, taxed and regulated for Medical, and Adult Recreational Use.
The DEA's "Drugs of Abuse" 2017 resource guide officially acknowledged that, "No deaths from overdose of marijuana have been reported." Not so of alcohol.
Scientific and sociological evidence is more than overwhelming: While not completely innocuous, cannabis has exceedingly far less risks associated with its consumption than alcohol. Even water has risks; one can drown in it, or die from water intoxication (excessive consumption in a short time). We cannot fully escape risk, but can and should manage it. "Just say no" has never worked, and "nanny state" prohibitions cannot continue.
Cannabis prohibition remains costly.
Alabama taxpayers have long expended on average at least $22 million annually to enforce cannabis prohibition, to the detriment of solved crimes. ALEA states that in 2016, the TOTAL value of all stolen property was $257,279,623 with only 17 percent recovered. Property Crimes accounted for 85 percent of all crimes, with only a 22 percent Clearance Rate, while the 2012-2016 average rate for ALL crimes was only 25 percent. Clearly, something is wrong when Alabama's Law Enforcement agencies cannot solve 88 percent of all Property Crimes, which account for 85 percent of all crimes – with 3 out of 4 crimes remaining unsolved.
A cynical view would be that Alabama's Law Enforcement is either ineptly incompetent, or that priorities are misplaced with inordinate focus upon "shooting fish in a barrel" by continuing cannabis prohibition, arrests and prosecutions. It could hardly be both.
The Department of Forensic Sciences reported a 9-month backlog of nearly 10,000 pending cannabis cases as of March 31, 2018 – to the detriment of DNA/biology cases for 1121 serious crimes such as homicide, sexual assault, and robbery.
Western University Economics Researchers found that Alabama taxpayers' total averaged cost of cannabis prohibition from 2000-2010 was $219,000,000.
Three years after Maine decriminalized cannabis in 1976, a time/cost analysis found substantially positive results including reduced court/prosecution burden, reduced incarceration costs, and increased coffers from imposition of civil penalties in lieu of prosecution – they actually made money.
In unrelated studies, Washington State University and University of Bologna, Italy researchers found legalization, taxation, and regulation of cannabis for Medical and Adult Recreational Use resulted in decreased crime, Clearance Rate increases for burglaries and vehicle thefts, and that "recreational cannabis caused a significant reduction in rapes and thefts."
This is not to say that cannabis-associated law enforcement will disappear once cannabis is legalized, taxed, and regulated, for it will not. It will, however, significantly reduce taxpayers' burdens in Law Enforcement, Judicial, and Corrections costs, and free up valuable time and resources to focus upon solving serious crime.
Entrepreneurship, job creation, and revenue expansion via voluntary taxes upon a presently-illicit industry can be a largely self-sustaining, revenue-generating mechanism to supplement already badly-strained, and often inadequate, state and local resources. By legalizing, taxing, and regulating the Medical and Adult Recreational Use of cannabis, the state will empower itself to exercise increased, exact, and precise control over an already out-of-control, unregulated, untaxed underground business enterprise. It's overtime to transform a liability into an asset.
Neither decriminalization nor legalization have increased underage use, nor DUIs. Rather, the opposite has occurred, and annual SAMHSA studies since 1975 have shown stable-to-declining use rates, say "most teens aren't smoking marijuana," that "5 out of 6 12-17 year olds have never tried marijuana," and in Health Barometer: Alabama, Volume 4, found "Alabama's average percent of marijuana use among adolescents ages 12-17 was lower than national average." NSDUH found Alabama Teens' Perceived Disapproving Attitudes 2002-2014 for peer use once or twice averaged 84.2 percent, despite the fact that a majority found availability "fairly" or "very easy.
Clearly, youth are not, and have not been using marijuana as some would have us believe.
Alabama's problems are myriad, but wise solutions can be found, and it is up to us to improve our beloved state's lot in life by actively participating in the process and educating ourselves, rather than perpetuating ignorance and fearfully shirking responsibility.
Opinion | Auburn Student Center named for Harold Melton, first Auburn SGA president of color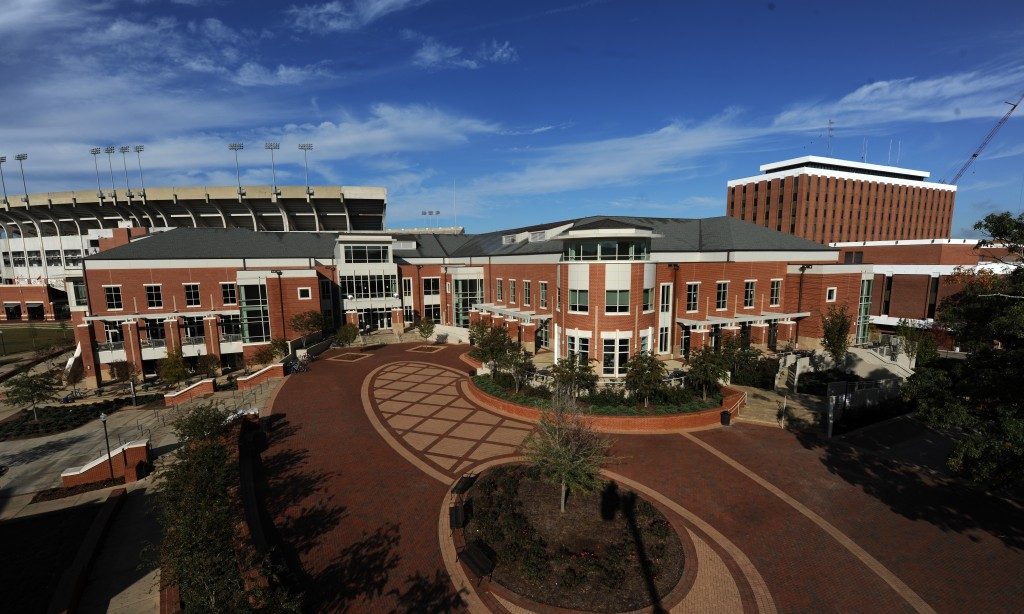 The year 1987 was a quiet one for elections across America but not at Auburn. That was the year Harold Melton, a student in international studies and Spanish, launched and won a campaign to become the first African American president of the Auburn Student Government Association, winning with more than 65 percent of the vote.
This was just the first of many important roles Harold Melton would play at Auburn and in an extraordinarily successful legal career in his home state of Georgia, where his colleagues on the Georgia Supreme Court elected him as chief justice.
Last week, the Auburn Board of Trustees unanimously named the Auburn student center for Justice Melton, the first building on campus that honors a person of color. The decision was reached as part of a larger effort to demonstrate Auburn's commitment to diversity and inclusion.
In June, Auburn named two task forces to study diversity and inclusion issues. We co-chair the task force for the Auburn Board with our work taking place concurrently with that of a campus-based task force organized by President Jay Gogue. Other members of the Board task force are retired Army general Lloyd Austin, bank president Bob Dumas, former principal and educator Sarah B. Newton and Alabama Power executive Quentin P. Riggins.
These groups are embarking on a process that offers all Auburn stakeholders a voice, seeking input from students, faculty, staff, alumni, elected officials and more. It will include a fact-based review of Auburn's past and present, and we will provide specific recommendations for the future.
We are committed to making real progress based on solid facts. Unlike other universities in the state, Auburn has a presence in all 67 counties through the Alabama Cooperative Extension System. Our review has included not only our campuses in Auburn and Montgomery but all properties across our state. To date, we have found no monuments or statues recognizing the history that has divided our country. We will continue our fact-finding mission with input from the academic and research community.
Our university and leadership are committed to doing the right thing, for the right reasons, at the right time. We believe now is the right time, and we are already seeing results.
In addition to naming the student center for the Honorable Harold Melton, we have taken steps to highlight the significant role played by Harold Franklin, the student who integrated Auburn. We are working to enhance the historical marker that pays tribute to Mr. Franklin, and we are raising its visibility in campus tours as we pay homage to his contributions as our first African American student. Last month, we awarded Mr. Franklin, now 86 and with a Ph.D., a long-overdue master's degree for the studies he completed at Auburn so many years ago.
We likewise endorsed a student-led initiative creating the National Pan-Hellenic Council Legacy Plaza, which will recognize the contributions of Black Greek organizations and African American culture on our campus.
In the coming months, Auburn men and women will work together to promote inclusion to further enhance our student experience and build on our strength through diversity. The results of this work will be seen and felt throughout the institution in how we recruit our students, provide scholarships and other financial support and ensure a culture of inclusion in all walks of university life.
Our goal is to identify and implement substantive steps that will make a real difference at Auburn, impact our communities and stand the test of time.
Naming the student center for Justice Melton is but one example. In response to this decision, he said, "Auburn University has already given me everything I ever could have hoped for in a university and more. This honor is beyond my furthest imagination."
Our job as leaders at Auburn is more than honoring the Harold Meltons and Harold Franklins who played a significant role in the history of our university. It is also to create an inclusive environment that serves our student body and to establish a lasting legacy where all members of the Auburn Family reach their fullest potential in their careers and in life.