Opinion | The insanity of 2020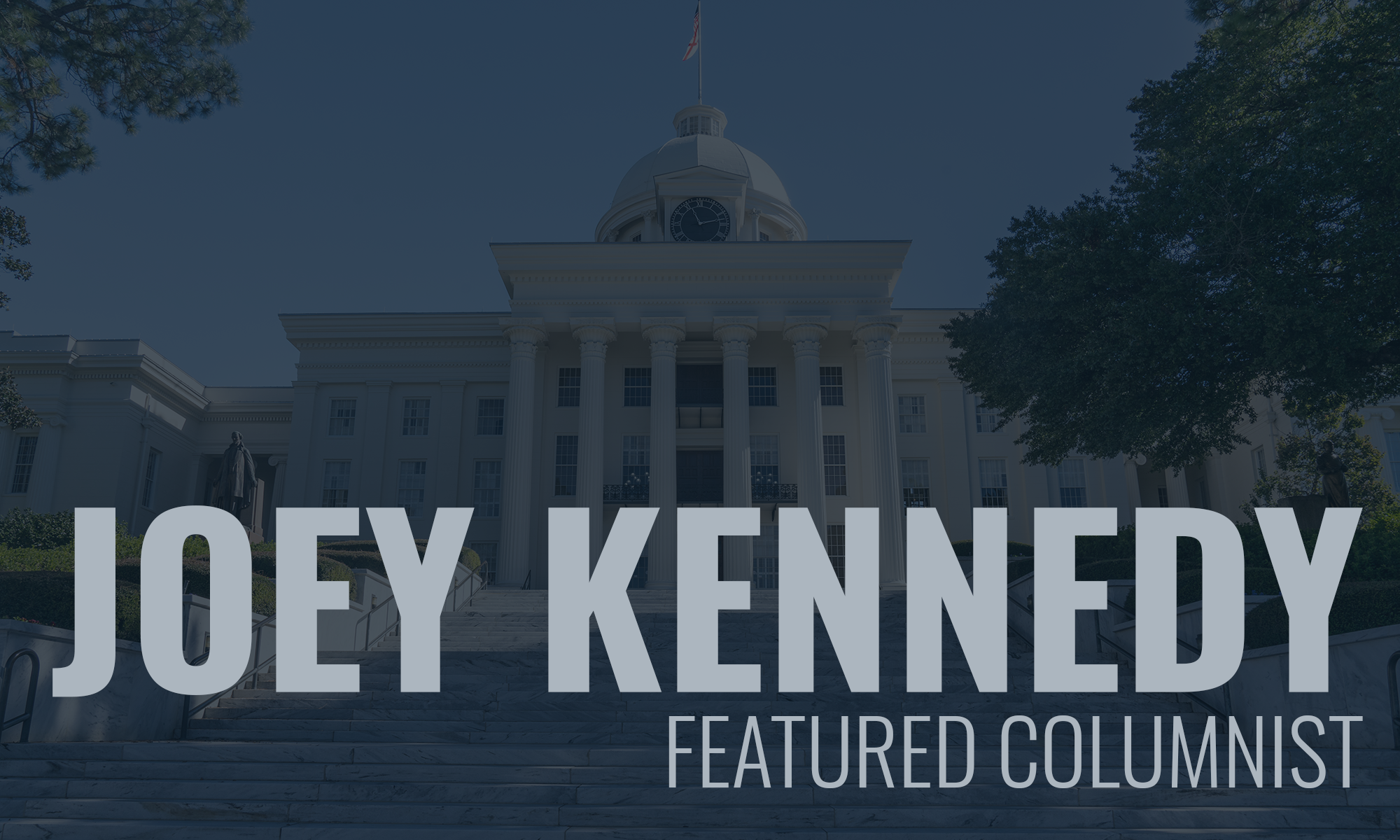 This is my last column.
Until next year. Don't want you to get too excited.
It may be a time to reflect on the past 12 months. Or, better, a time to look ahead.
2020 is going to be a big year in Alabama and nationally. The U.S. Senate will at some point hold an impeachment trial of Donald Trump, our seemingly demented president. That trial, by most all accounts, will end in acquittal. But that may not be the end. If Democrats are determined, they can impeach the criminal president again.
More important, though, is that voters have their say on the president's tenure in November 2020. While I don't believe Trump will be re-elected, that terrible result certainly can't be counted out.
First, Democrats have to get their act together, settle on a nominee, then get behind that nominee fully. In 2016, after Hillary Clinton defeated Bernie Sanders in the Democratic primary, many Democrats and Bernie supporters stayed home on election day. Even so, Clinton beat Trump in the popular countby nearly 3 million votes. Trump gained the White House by beating Clinton by a few thousand votes in some key states and winning the Electoral College 304-227.
The nation isn't more enamored with Trump this time around. The president has clearly ticked off many groups, including African Americans and other people of color, immigrants, women, the LGBTQ+ community and others. And demographically, the nation continues to turn more brown.
The economy is doing well, true, and Trump can take credit for that now, but remember, it really is Barack Obama's economy.Trump's trade wars have not helped, and his foreign policies are an embarrassment to the nation.
So with all the scandals surrounding his presidency, with many of his associates, former Cabinet members, and friends convicted of crimes, Trump should be easy pickings.
He's not, though, and unless Democrats really pull together and show up on voting day, Trump could slip through again. He's certainly got the political machine – and money – to repeat.
In Alabama, we have important congressional races, with U.S. Rep. Martha Roby, R-Montgomery, retiring and U.S. Rep. Bradley Byrne, R-Montrose, running for the U.S. Senate seat held by Doug Jones, D-Birmingham. Byrne has a crowd to get through – including former Sen. Jeff Sessions – and it isn't looking so good for him. Good. We need to be rid of Byrne.
Likewise, Jones is running his own re-election campaign. As the only Democrat elected statewide in Alabama, Jones faces a big challenge. Unlike when he won in 2017 in a special election, this time Jones will be on the ballot with members of Congress and Trump, a true Alabama favorite. Though Jones has really been a fine senator, too many voters don't consider qualifications but, rather, simply vote straight ticket Republican.
Alabama should join most other states and end straight-party voting, but the Republicans who hold supermajorities in both chambers of the Legislature and who own the governor's office and every other constitutional office, want to keep voters dumb and scratching that elephant oval.
Still, don't count Jones out. He motivates many voters, including independents and African American women.
Also in 2020: What is the state finally going to do about all manner of issues, including the opioid epidemic, the state's failing prisons, the mental health treatment crisis, reasonable gun regulation and red flag laws, and the lack of affordable health insurance for hundreds of thousands of working poor Alabamians?
We need not hold our breath. At the end of 2020, we'll probably still be talking about these issues, Alabama voters will be looking to the same, tired, Republican Party to find fixes they haven't found in a decade, and, as a poor state, Alabama will still be at the bottom of just about every quality-of-life measure out there.
We'll keep doing the same thing and hope for a different result. The very definition of insanity.
Joey Kennedy, a Pulitzer Prize winner, writes a column every week for Alabama Political Reporter. Email: [email protected]
Print this piece
Opinion | Deception, subtlety and the wholesale destruction of current ethics laws mark proposed rewrite
Legislation proposed by Rep. Mike Ball, R-Madison, would radically alter the existing State Ethics Act rendering it useless as an effective tool to regulate the behavior of public officials, much less prosecute a rouge lawmaker.
Testifying at a pre-trial hearing in the criminal case against then-Speaker of the House Mike Hubbard in April 2015, Ball said the ethics laws needed amending to avoid prosecutions like Hubbard's in the future.
If HB179 becomes law, Ball will have fulfilled the words he spoke at the Lee County Court House, where Hubbard was tried and convicted.
As House Ethics Committee Chair, Ball has sought to change the State's Act since Hubbard was indicted.
Ball's bill is subtly written from an enforcement and trial perspective to neuter the law.
Words are added, deleted, and meanings changed in ways that might look harmless but actually open the door for the kind of corruption Republicans vowed to change in 2010, when they passed the toughness in the nation's ethics laws.
Beyond changes that would allow for general corruption to go unpunished, Ball's legislation would strip the Attorney General and district attorneys of their power to prosecute anyone who violates the ethics laws without first securing approval from the State Ethics Commission.
All prosecution of any public official would first have to be approved by the Ethics Commission, a group that has repeatedly shown that it bends its decisions according to the prevailing political winds.
HB179 reads in part, "This bill would prohibit the Attorney General or a district attorney from presenting a suspected ethics violation by an individual subject to the code of ethics, other than a member or employee of the commission, to a grand jury without a referral by the commission."
In other words, Ball would have a politically-appointed commission decide if law-enforcement agencies can seek indictments against wrongdoers.
Neither the Attorney General or a county district attorney can even impanel a grand jury in an ethics probe without the commission first finding probable cause.
Some of Ball's alterations come in the form of removing whole sections of the law under the guise of redefining words, like "a thing of value" or "widely attended event."
An example of how Ball's legislation plays with the law is under the section of code, which defines a family member of a public official. Currently, a family member is "[t]he spouse, a dependent, an adult child and his or her spouse, a parent, a spouse's parents, a sibling and his or her spouse, of the public official." Ball changes it so it only includes a spouse and a dependent. That means that a public official may act to enrich his adult children, a parent, an in-law a brother, or a sister. These small but destructive alterations to the law are at the heart of Ball's legislation.
Some loopholes are so extensive that a sitting legislator could be paid by a city or county governmental economic development entity and still seat in the Legislature voting on bills that might directly affect his consulting client.
Out-of-state junkets make a comeback as do several other goodies lawmakers have been desiring.
It seems Republicans want to cash in on the rewards of office like Democrats did once upon a time.
One thing is clear, Ball didn't write the bill, but whoever did knew precisely what they were doing and were probably paid handsomely for their efforts.
There are so many cunningly deceptive changes to the ethics laws in Ball's bill as to make it impossible to catch them all without days of intense study—and perhaps a team of lawyers.
Ball, one of Hubbard's most an ardent defenders has said Hubbard's indictment and conviction was a political witch hunt. He has said he wants to rewrite the ethics laws to save future Hubbards; it now looks as if he has.
Print this piece