Top ten Alabama political stories of the decade: Part 2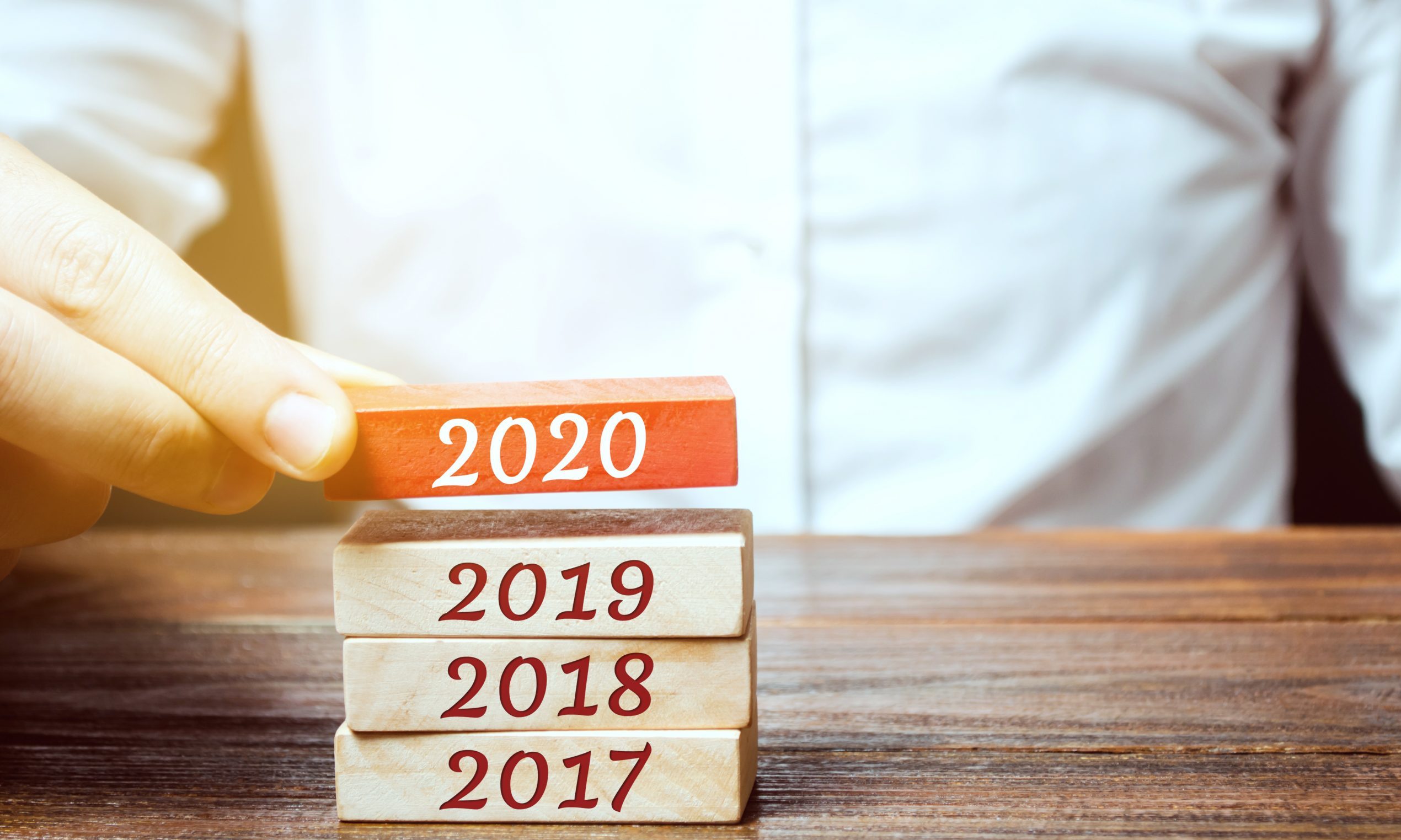 Part 2 of 2
Alabama's love affair with Donald Trump.
In June 2015, New York billionaire and reality TV star Donald J. Trump, announced that he was running for the Republican nomination for President of the United States. Trump was just one of seventeen major candidates in the Republican field. Alabama has not supported a Democratic nominee for President since Georgia Governor Jimmy Carter in 1976 and everyone in politics understood that there was no way that Hillary Clinton would ever carry the state in 2016, no matter who got the Republican nomination; but Trump's popularity in Alabama was entirely unexpected. There were many more experienced candidates in the field, there were southern candidates in the field, there were more conservative candidates. Ted Cruz, Jeb Bush, and Marco Rubio all had hopes of carrying Alabama and the deep south states.
Trump is a former Democrat, was on his third marriage, is from New York, and was late to the game; but U.S. Senator Jeff Sessions, R-Alabama, loaned Trump key members of his staff to write the border security heavy talking points that Trump would run on. The people of Alabama embraced Trump's candidacy immediately, even though most political leaders in the state were hesitant. 50,000+ Trump supporters filled a stadium in Mobile just weeks after he announced his candidacy. The rally was covered by every news outlet and was live during primetime on all the news networks. Trump followed that with mass rallies at the BJCC in Birmingham and a stadium in Madison. Trump's rallies were unlike anything any other candidates had even imagined. Trump easily won the Alabama Republican Primary on Super Tuesday and followed that by winning more votes than any other presidential candidate in the history of the state. Trump was impeached by the House of Representatives, still faces a trial in the Senate and may or may not win re-election in November; but appears to be certain to carry the state of Alabama in another landslide victory.
The curious career of Artur Davis.
In 2010, Artur Davis was a U.S. Congressman representing Alabama's Seventh Congressional District. In 2008 he had defied Joe Reed and the powerful Alabama Democratic Caucus by being state campaign chairman for U.S. Senator Barack H. Obama (D). Davis's dogged efforts on behalf of his college friend were successful and Obama carried Alabama and the southern states thanks to strong support from Black voters and went on to win the Presidency. The Seventh Congressional District has a majority of Black and minority voters whose support of Democratic candidates is over 90 percent. Davis was popular with the business community and a district gerrymandered so that only a Democrat can win; and he had close ties to President Obama. Davis, however wanted to be Governor and badly misread the political landscape in 2010. Most Alabamians opposed Obamacare, so Congressman Davis voted against it, the only Black Democrat in Congress to do so. Davis had simply assumed he would be the Democratic nominee for governor and was positioning himself to appeal to moderate White voters in the general election. The vote against the Affordable Care Act and his failure to embrace gambling expansion hurt him with Black voters and the much more liberal Commissioner of Agriculture and Industries Ron Sparks (D) won the Democratic nomination for Governor in 2010, but lost to Bentley. Davis then became a Republican and embraced the candidacy of Massachusetts Governor Mitt Romney (R) in 2012. Davis has the distinction of being the only person to give speeches on the floor of both the 2008 Democratic national convention and the 2012 Republican national convention. Obama defeated Romney so there was no cabinet appointment for Davis. He then spent a year exploring running for Congress in Virginia before returning to Alabama. By 2015 it was becoming obvious that Whites were leaving Montgomery for Pike Road, Prattville, Millbrook, Coosada, and Wetumpka. Davis ran for Mayor of Montgomery promising to be the Black Mayor that could unite Black and White Montgomery. White voters decided they would rather keep Todd Strange for another term. Davis headed Legal Services of Alabama but resigned after a bitter disagreement over the direction of the agency. Davis wanted to run for Montgomery County Commissioner as a Democrat; but faced opposition from his own party over his previous Romney support. In 2019 he ran again for Mayor; but voters preferred Probate Judge Steven Reed instead.
To gamble or not to gamble and who gets the money.
The 1901 Constitution bans all games of chance in Alabama. Over the years county amendments to that created special exceptions for dog tracks, then bingo at the dog tracks, a horse track, and charity bingo. The Poarch Creek Band of Indians citing these exceptions opened electronic bingo facilities in Wetumpka and Shorter on their "tribal" lands under the federal Indian Gaming Act. In 2010 Gov. Bob Riley (R) created an anti-illegal gambling task force to close bingo facilities that were operating electronic bingo illegally. Riley asserted that bingo was a game played on a paper card not electronically and the Alabama Supreme Court agreed. Under threat of being forced out of business the handful of families that controlled the bingo business in Alabama pushed the Democratic controlled Alabama legislature to pass a constitutional amendment. The State Senate voted narrowly to approve the controversial constitutional amendment. The matter went to the Alabama House of Representatives, then under Democrat control. That was interrupted when the Obama Department of Justice announced that the FBI had been investigating the gambling bosses and the Alabama Senate and that Milton McGregor and Ronnie Gilley had allegedly bribed as many as six Alabama State Senators to pass the bill. The shocking turn of events meant that the gambling legislation wasn't even going to be voted on in the House by Representatives for fear that they too would be indicted by the feds. The move had huge political ramifications because the gambling interests were suddenly spending their money on legal defenses, rather than on the re-elections of their allies in the Legislature. It also appeared to confirm Hubbard's message that the Democratic controlled legislature was corrupt. The Poarch Creeks donated to Hubbard and Marsh's effort to take over the Legislature. Even though Republican Senators were among those indicted, the scandal helped the GOP win their 2010 landslide political victory. Gilley and several co-conspirators pled guilty to bribery and corruption charges. McGregor and the Senators held firm and were ultimately found not guilty in two highly publicized trials. Polling shows that most people in Alabama support a paper lottery and every year the legislature considered and ultimately rejected a lottery proposal. The issue every year is electronic bingo. The vested bingo interests want electronic bingo and oppose any lottery amendment that does not include a provision allowing the dog tracks to have electronic bingo. The Poarch Creeks generally support efforts to have a paper only lottery and oppose provisions for video lottery terminals or other such gaming at the dog tracks. The issue of a compact allowing the Indians to expand their gaming in exchange for them paying taxes to the state has also come up; but that is opposed by the dog tracks who oppose giving the Poarch Creeks a gambling monopoly. In 2016 Bentley ordered a special session to consider a lottery; but that failed when each House passed a different lottery proposal. The subject is expected to be a controversial topic again in the 2020 session.
The long neglected prisons.
Politicians like to send people to prison; but nobody wants to properly fund prisons. The overcrowding, understaffing, deteriorating physical condition of the prisons was known by the Legislature each year of the decade and each year the legislature elected to do something next year. The Alabama Department of Corrections is funded in the State General Fund (SGF). The 2008 Great Recession and constitutional earmarking of money meant that most State General Fund budgets in the decade were smaller than the 2008 SGF budget. Worse, medical costs skyrocketed so troughout the decade, Alabama Medicaid took more and more revenue that was available in the SGF. In state budget after state budget the prisons were shortchanged. Legislators were loathe to pass any new taxes to fund prisons; because it would be politically unpopular and the ongoing impasse over gambling meant that there was no new income for the SGF. Prison guards went years without raises. The Bentley and Ivey administrations both put off maintenance in hopes that the Legislature would approve new prisons. New prisons that have never been built. The Justice Department has declared that the Alabama state prisons are the most dangerous in the nation and the federal courts are threatening a takeover of the prison system as a new decade begins.
Alabama children don't read well and can't do math.
Test score after test score confirms that Alabama's public schools are among the worst in the entire country. This is nothing new; but has reached all time lows this decade. Recently the state's school children scored dead last in math. Under AEA's powerful influence, the state resisted school choice more than almost any other state. Most parents have little options about where their children can go to school. With Del Marsh taking the lead, the Republicans did create some new options for students in failing schools, passing legislation allowing scholarship granting organizations to give scholarships to children in failing schools to opt instead for private schools. A handful of charter schools have been allowed; but there is still considerable resistance to charters by vested special interests in Montgomery and at the local level. An effort by Marsh to weaken the state tenure law was rejected in the legislature. Common Core was supposed to raise performance; but the results in Alabama thus far have been nothing short of a disaster. The Ivey administration is spending much more on pre-K so that children will start school better prepared; but none of that has yet born results on the state's test scores. The state is expanding apprenticeship programs and efforts to improve workforce development both in high schools and in the two year college system. The improving economy has made it harder for schools to recruit new teachers and the Legislature has had to raise teacher pay after pay had stagnated over much of the decade. Voters will decide on March 3 whether they want to jettison the elected state school board and go to an appointed board.
Print this piece
State superintendent Mackey addresses concerns about plans for public schools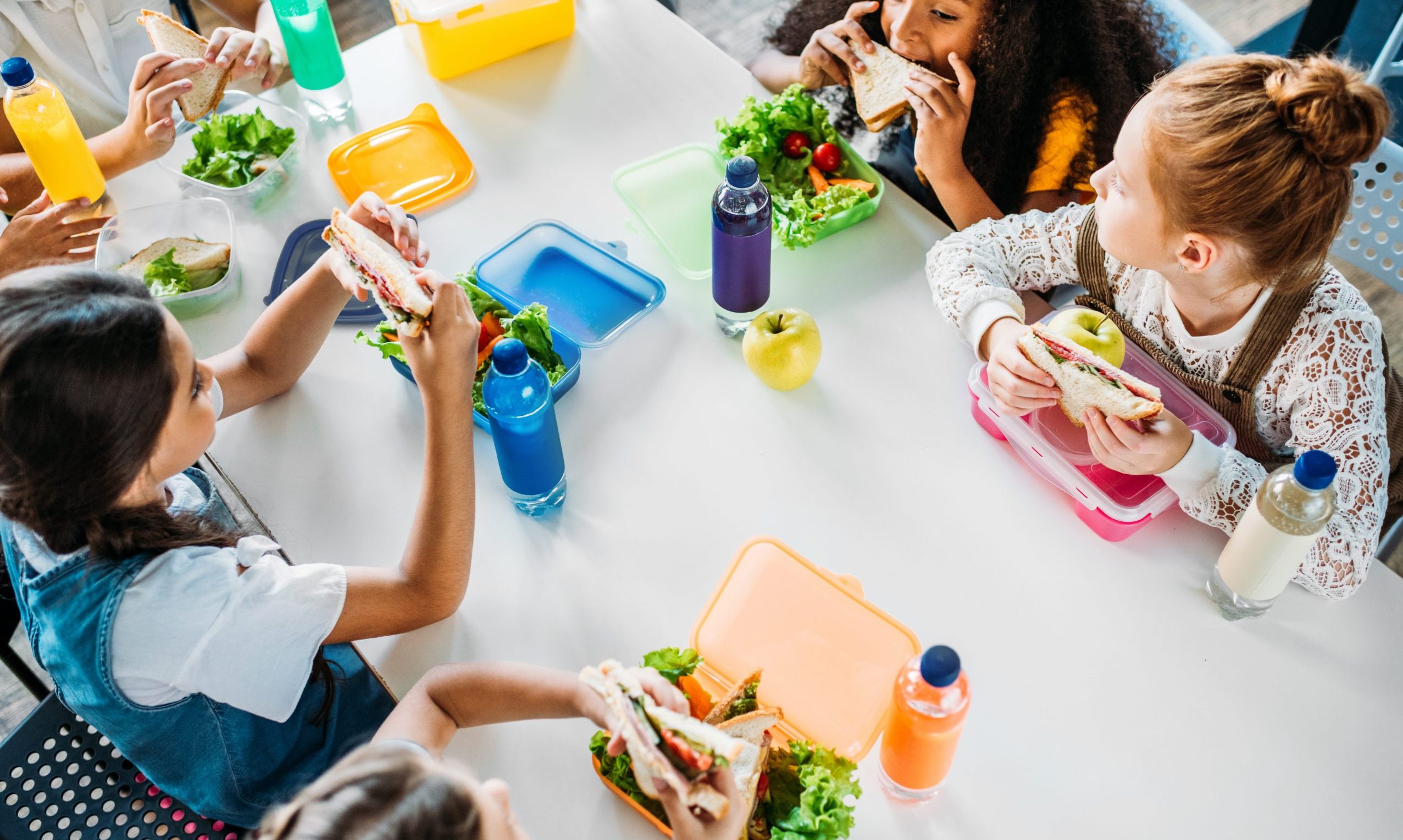 Over the last few days, several public school principals in Alabama — most of them from more rural districts — have spoken with APR about a number of concerns they have about the state's plan for moving forward with the 2019-2020 school year in the midst of the COVID-19 outbreak. 
The principals were not angry or even necessarily critical of the guidance being issued from the Alabama State Department of Education and their local school boards. Instead, they were simply worried about the safety of their staff and faculty, and they were confused, in some cases, about what they can and can't do to protect themselves and their staff and to provide food and coursework to their students. 
With things moving so quickly in such an unprecedented situation, it probably should be expected that communication isn't always the best. So, state Superintendent Eric Mackey spoke with APR about the specific concerns of the principals and offered helpful guidance to teachers, principals and superintendents on what he and state leaders expect from them moving forward. 
Q: One of the first questions the principals had was about employees and teachers who have underlying health issues that make them more vulnerable to coronavirus. They're worried about those staff members coming back to work next week, even in a setting without students. Can anything be done to protect them? 
Mackey: Well, of course. We don't want anyone who has a health condition like that to be put in danger. I know everybody's anxious, really scared — some maybe more so than they need to be and others not as much as they should. We have about 10 people in here in the office today. We're being cautious. Washing hands, wiping down with Clorox wipes. We have some people who need to be more scared about it. One of our vital employees has a heart condition, another is a cancer survivor. We've told them not to come in. That's just how it has to be. They can contribute what they can from home. 
And I suggest that be the case for these schools. If you have an employee with an underlying condition, we need to look at ways for them to contribute — if there's a concern with everyone pulling their own weight — ways that don't put them at risk and protects them. Because that is absolutely the first priority. Maybe they can't come in. But someone needs to be calling parents and making sure they have everything. There are ways to do this.    
Q: Another concern is the close quarters of the food prep areas for employees working to get lunches out for kids to pick up. 
Mackey: Yeah, that is something that we've worked, something we've put a lot of thought into and we are concerned about it. But at the end of the day, these things are a balance. It is very important for us to get the meals out to the kids. We know from the response just how important it is. But in doing so, our people have to follow the standards, and being six feet apart is not always practical. What I want people to do is be safe first. Wear gloves and masks and whatever they can to protect themselves and the area around them. 
One thing I'm more concerned about right now is that our cafeteria crews won't be able to keep up with this pace. It's one thing to have these folks do this work for two or three weeks. But the same men and women can't do it forever. They need breaks just like everyone. And as this stretches on, we're going to have to consider changing people out. You might know already, but a cafeteria worker at one of our schools in north Alabama tested positive for (COVID-19) last week. So far, it doesn't appear as if any other people were infected. But we closed that school down and stopped the meals from there. As this spreads, it was bound to happen, but it's another indication of just how cautious we all need to be and how real these concerns are.
Q: Because the schools provide meals to any student who asks for one, some of the schools are running low on meals due to kids from other districts and homeschool kids coming in and getting lunches. Can anything be done to alleviate that situation? 
Mackey: There should be some help coming on that. We just received our waiver (Wednesday) to start serving meals for pickup at all of our schools, not just the schools in high-poverty areas. So, we're going to start rotating the schools that serve, maybe do five in a district and rotate them around each week. That plan is still being worked on. 
Q: Teachers and principals are also very concerned about the process of handing out packets, and then having those packets returned to them. Have you heard this from other folks around the state, and what do you tell them? 
Mackey: I've gotten quite a few questions about handling packets. Again, a totally understandable concern. We have people doing really innovative things to get packets to students. Some districts are mailing packets if they can afford it — and I understand that is not cheap and I'm not recommending it. Other districts are running a bus route once per week. And we've given advice to them on that: Don't go in the house, keep your safe distance, handle with gloves, use sanitizer as often as possible. And that's the main advice we've given to our superintendents — figure out a way that keeps you and your people safe.  
Q: It seems as if what you're saying on almost everything is that this is a unique situation and you're not going to question people who get the job done the best they can and keep people as safe as possible. Accurate? 
Mackey: Absolutely. One of our biggest issues is always communication, and it's understandable to a degree. I'm telling superintendents and they're passing that information on to their principals and they're implementing things with their teachers and staff. We've all played that old game, and we know that information just gets twisted sometimes when it goes through several channels. But know this: Safety is always first. If you're doing something and you don't feel it's safe, back out of it, tell your principal you don't think it's safe. Hopefully, we can get that resolved at that level, but if need be, take those concerns higher. Don't do things that you feel are unsafe for you. That's not what any of us want. 
Q: Is that same level of flexibility there for the actual school work and how principals and teachers get that handled?
Mackey: It is. I had a principal today ask if it was OK if he told his parents that the kids didn't have to do the work and they'd receive whatever grade they had going into this. But if they did the work, he was giving out bonus points up to 10 full points on the final average. I told him that was absolutely fine. It doesn't punish the kids because of this situation and it provides them with incentives to continue doing the work and continue learning. And that's the key here. 
Q: Has there been any thought to altering the way things are done next year — possibly taking a few weeks at the start of the year for review and to get the students back up to speed — and tinkering with the start and end times? 
Mackey: There have been many, many discussions, and they're still ongoing. I've spoken to a number of legislators who have quite a few ideas. At this point, there are basically three main options we've discussed. One that I've had from legislators is to extend the school year from 180 to 190 days, which would give us 10 extra days, two full weeks at the start to have a review period. And we can absolutely do that, except that costs money. Someone has to pay for that, and a school day in Alabama costs just under $21 million per day. I don't see us having an extra $210 million at the end of this coronavirus. A second option that legislators have asked about is giving assessments at the start of the year, and working off those. We actually purchased some really great assessment tools last year. And finally, the third option is to compress the school year and take the first three to four weeks and teach what would have been teaching the final month of this school year. We're still working through those to see what we think is best.
The main thing I want everyone to understand is that this is an unprecedented event that's taking place. You go into a school year and you expect to deal with things like tornadoes or ice storms that close schools. But not this. We're all trying to work our way through it and do what's right for the students. But we also want our teachers and staff and principals to be safe and protect themselves.
Print this piece