Aderholt reflects on the past decade in Congress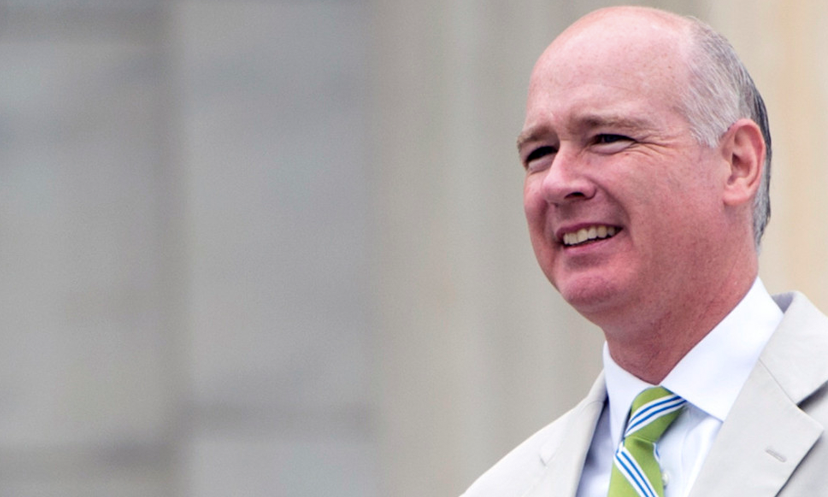 Congressman Robert Aderholt, R-Haleyville, has served the people of Alabama's Fourth Congressional District through four presidencies. Aderholt recently released a list of his top 10 moments of the past decade in an email to constituents.
"Serving as your Congressman from the 4th District of Alabama is the honor of my life," Aderholt said. "Here are some of our top 10 moments of the decade and photos from this past decade."
"Response to 2011 Tornadoes April 27, 2011 was one of the most tragic days in our state's history," Aderholt wrote. "There were over 60 tornadoes across Alabama that claimed the lives 249 people. More than half of those deaths occurred in the 4th Congressional District. But, in the midst of this tragedy, we stood together and responded quickly to help our neighbors. State, local and federal agencies were timely in responding to requests and we were able to rebuild our state in record time."
"US Leadership in Defense Over the past decade, I have continuously pushed for funding for innovative weapons that are made in and around North Alabama," Aderholt continued. "I have always advocated to position the US to be the world's leader in defense. This includes adequately funding the military, ensuring the readiness and preparedness of our troops and prioritizing US interest across the globe,"
"Fighting the Opioid Epidemic In the past decade, the opioid epidemic has been one of the biggest threats facing the country," Aderholt added. "Alabama is one the states hit hardest by the opioid crisis. This is something I take very seriously and am continuously working to fix. Through my role on the appropriations committee I have helped secure more than $370 million in funding to address the ongoing crisis."
"I-22 Corridor Funding After years and years of planning, Alabama finally saw the completion of the I-22, originally known as Corridor X," Aderholt stated. "Securing federal funding for this project along with other infrastructure projects in the state like the I-65 interchange in Cullman and the I-59 interchange in Fort Payne were some of my biggest priorities. I will continue to use my voice in Congress to enhance and improve the infrastructure across the district and across the state."
"Promoting Religious Freedom Our Founding Fathers valued religion and believed that every person has a right to practice their faith freely," Aderholt continued. "That was one of the biggest reasons they left England and came to America. This freedom remains one of the biggest parts of America's DNA. We know that this is not the case for thousands of Christians across the globe. In an effort to promote religious freedom across the globe, I advocated for language to be included the FY20 appropriations bill to protect persecuted religious minorities, including victims of genocide. This includes victims of ISIS's genocide on Iraqi Christians."
"Tax Cuts and Jobs Act In December 2017, President Trump and Congressional Republicans passed the historic Tax Cuts and Jobs Act," said Aderholt. "This was the first major overhaul of the US Tax Code in nearly 30 years. Since its passage, the US has experienced record economic growth. No matter how hard some may try to distract the world from President Trump's successes, the results speak for themselves. Just this past week, the Council of Economic Advisers announced that at 2.7%, the unemployment rate in Alabama reached a record low for the state in November."
"North Alabama as a Leader in Space Exploration I, along with members of the Alabama delegation, have worked strategically to position North Alabama as a leader for US space exploration," Aderholt explained. "By advocating for sufficient funding for projects like SLS and EUS, there is no doubt that Marshall Space Flight Center and hundreds of area companies that subcontract and support this work have become the epicenter of space exploration projects including the US mission to go back to the moon."
"Saving Rural Hospitals The decline of rural hospitals continues to be an issue facing rural communities across the country," Aderholt wrote. "More than seven hospitals closed in Alabama over the past decade. Hospitals in Haleyville and Winfield were almost forced to close their doors. I am thankful to have been able to work with officials to keep the doors of the hospitals open. As a native of Haleyville, I understand the importance of having access to healthcare for rural Americans. We were able to work with the local governments to find ways to ensure neither of these hospitals were closed. I'm proud to say that the hospitals in Haleyville and Winfield are still open today."
USDA ReConnect Program Broadband infrastructure is one of the key elements to spurring economic development opportunities," Aderholt added. "The lack of this infrastructure in rural communities has limited thousands of communities across the country. I led the Congressional effort to create the ReConnect program which provides loans and grants to expand broadband infrastructure to rural America. This year alone, USDA will be investing more than $62 million in rural Alabama. This will improve e-connectivity for more than 8,000 rural households, 57 farms, 44 businesses, 17 educational facilities and three health care facilities in rural Alabama."
"Supporting Pro-Life Policies I learned about the sanctity of life at an early age," said Aderholt. "In Sunday School, we sang songs that said, "we are all precious in His sight" and "little ones to Him belong." I'm a firm believer that life is given to us by our Creator and He is the only one who can take that away. Since Roe v. Wade, it's estimated that nearly 55 million babies have been aborted in the U.S. That's heartbreaking."
"In January 2017, I supported efforts to reinstate the Hyde Amendment in the Appropriations bill," Aderholt said. "The Hyde Amendment prevents federal funding the U.S. from paying for abortions. Taxpayers should not be forced to pay for procedures that explicitly contradict their values. I have always been a staunch supporter of life in Congress and I will continue to be as long as you allow me to serve."
Congressman Robert Aderholt has represented Alabama's Fourth Congressional District since 1997. He is the most senior member of Alabama's House delegation,
State senator calls for Rep. Dismukes to resign over celebration of former Klan leader
"Since first being elected in 1996, I've had a policy of not publicly criticizing other elected officials, but at this time I am making an exception since Rep. Dismukes is MY state representative," Chambliss wrote in a tweet. "He does not represent my views or the views of the vast majority of people in District 88."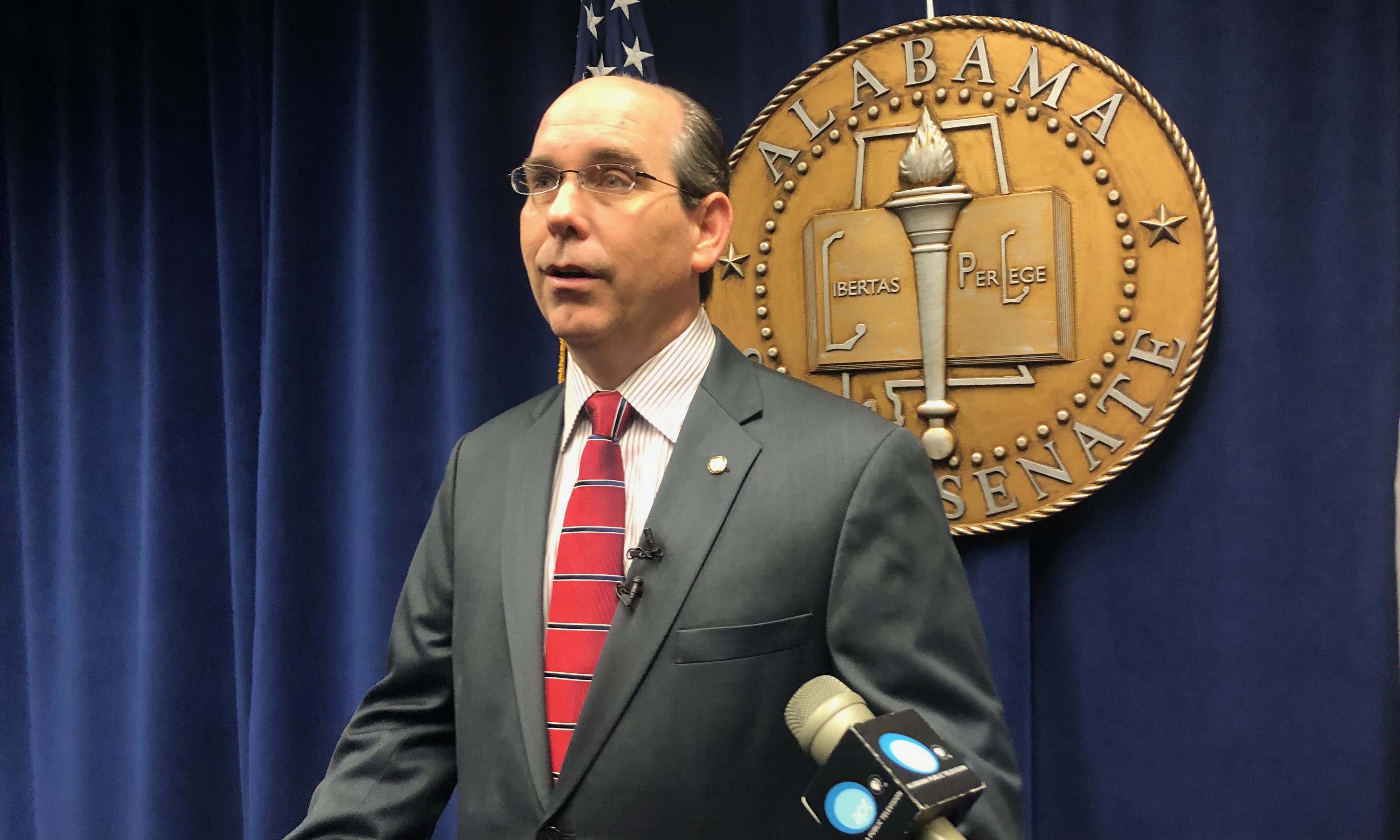 State Sen Clyde Chambliss, R-Prattville, on Monday called for the resignation of Rep. Will Dismukes, R-Prattville, after posting to social media about attending a birthday celebration for Nathanial Bedford Forrest, a Confederate general and first Grand Wizard of the Ku Klux Klan.
Dismukes posted a photo of himself on Sunday speaking at Fort Dixie outside of Selma on Saturday, the same day that late Congressman and Civil Rights hero Rep. John Lewis, was honored in Selma. 
"Since first being elected in 1996, I've had a policy of not publicly criticizing other elected officials, but at this time I am making an exception since Rep. Dismukes is MY state representative," Chambliss wrote in a tweet. "He does not represent my views or the views of the vast majority of people in District 88." 
"The post is bad enough, the timing is even worse, but the real problem is that an elected official in 2020 would attend a celebration of the life of someone that led a group that terrorized and killed other human beings," Chambliss continued in the tweet. "He has had 24 hours to understand why people are so upset, but his interview on WSFA a few moments ago confirms that he is lacking in understanding and judgment — he should resign immediately." 
Dismukes in the WSFA interview told a reporter that he hadn't thought about the memorial for Rep. Lewis and connected it to his attendance at the celebration for the Klan leader. 
Dismukes told WSFA that he won't apologize for his family's service in the "war between the states" that he said wasn't primarily fought over slavery, that he's not a racist but that he doesn't see the need for the current racial reconciliation. 
"We no longer drink from separate water fountains, and we no longer have segregated schools," Dismukes told WSFA. "You know there's abundant work opportunities for all colors, there's abundant scholarship opportunities for all colors. So what are you asking that needs to be racially reconciled?"
Chambliss may be the first Republican lawmaker in Alabama to call for Dismukes' resignation, but others have expressed concern over his social media post and attendance at the event. 
Alabama Republican Party Chairman Terry Lathan issued a statement addressing the post, and said he believes voters should decide whether Dismukes keeps his office. 
"While Rep. Dismukes has released a statement attempting to clarify his actions as a private citizen attending a celebration of the first Grand Wizard of the Klu Klux Klan, Alabamians hold their elected officials to a high standard of actions. So does the Republican Party," Lathan said in the statement. 
"Rep. Dismukes offered no explanation for why he participated in a birthday celebration of Nathan Bedford Forrest. Additionally, I find his statement to be shallow in understanding why his activities are deeply offensive to so many Alabamians. His constituents will be the final decision-makers of his political future."