Republican Senate candidates praise "good guy with gun" in Texas church shooting
Sunday, a man killed two people in a White Settlement, Texas Church, before a member of the Church's volunteer security team killed him ending what could have been a mass shooting. Alabama Republican candidates for U.S. Senate praised the hero, Jack Wilson, and vowed to defend Americans Second Amendment rights to self-defense if elected.
"Thank God for Jack Wilson," former Attorney General Jeff Sessions said. "The man is a hero — his bravery and skill saved lives at West Freeway Church of Christ in White Settlement, Texas. May God be with the families of the two church members who were killed by the gunman."
"This is what the Fake News doesn't want you to see! So many lives saved thanks to a good guy with a gun," Congressman Bradley Byrne, R-Montrose, said. "If the Democrats had it their way, they'd take away our God-given right to defend ourselves. I won't let that happen!"
Former Auburn head football Coach Tommy Tuberville said on social media, "Criminals don't care what the laws are…that's why they're criminals. "A well regulated militia, being necessary to the security of a free State, the right of the People to keep and bear Arms, shall not be infringed."#TeamTub #GOP #2A"
Sessions, Byrne, and Tuberville are candidates for the Senate seat currently held by Doug Jones (D).
At least eight of the Texas church members drew weapons in response to the attack.
Earlier in the year, Texas governor Greg Abbott (R) signed a bill making it explicitly legal for Texans with concealed-carry licenses to bring their weapons into places of worship. This overturned a previous Texas law that banned guns in Churches.
Second Amendment supporters are urging more Americans to purchase guns, get their concealed carry permits, and carry their firearms with them to stop future mass shootings.
Texas Attorney General Ken Paxton (R) praised the "heroic efforts" of the armed Church members.
"What I will say is they were heroic efforts. And I have been saying this for years," Abbot said. "We need to make sure that people with protect themselves. Oftentimes law enforcement can't react quickly. They can't be there in seconds when the shooters are suddenly shooting. And so it really is a remarkable thing the people reacted so quickly. And saved the lives of the other 239 people in the congregation."
The Republican primary is on March 3.
Legislation to explicitly protect Church members right to carry firearms in self defense and to use those weapons to protect the parishioners is expected to be introduced in the Alabama Legislature in the coming legislative session as will legislation ending the requirement that Alabamians have to have a concealed carry permit to carry their firearms.
Former UA president Judy Bonner endorses Jeff Sessions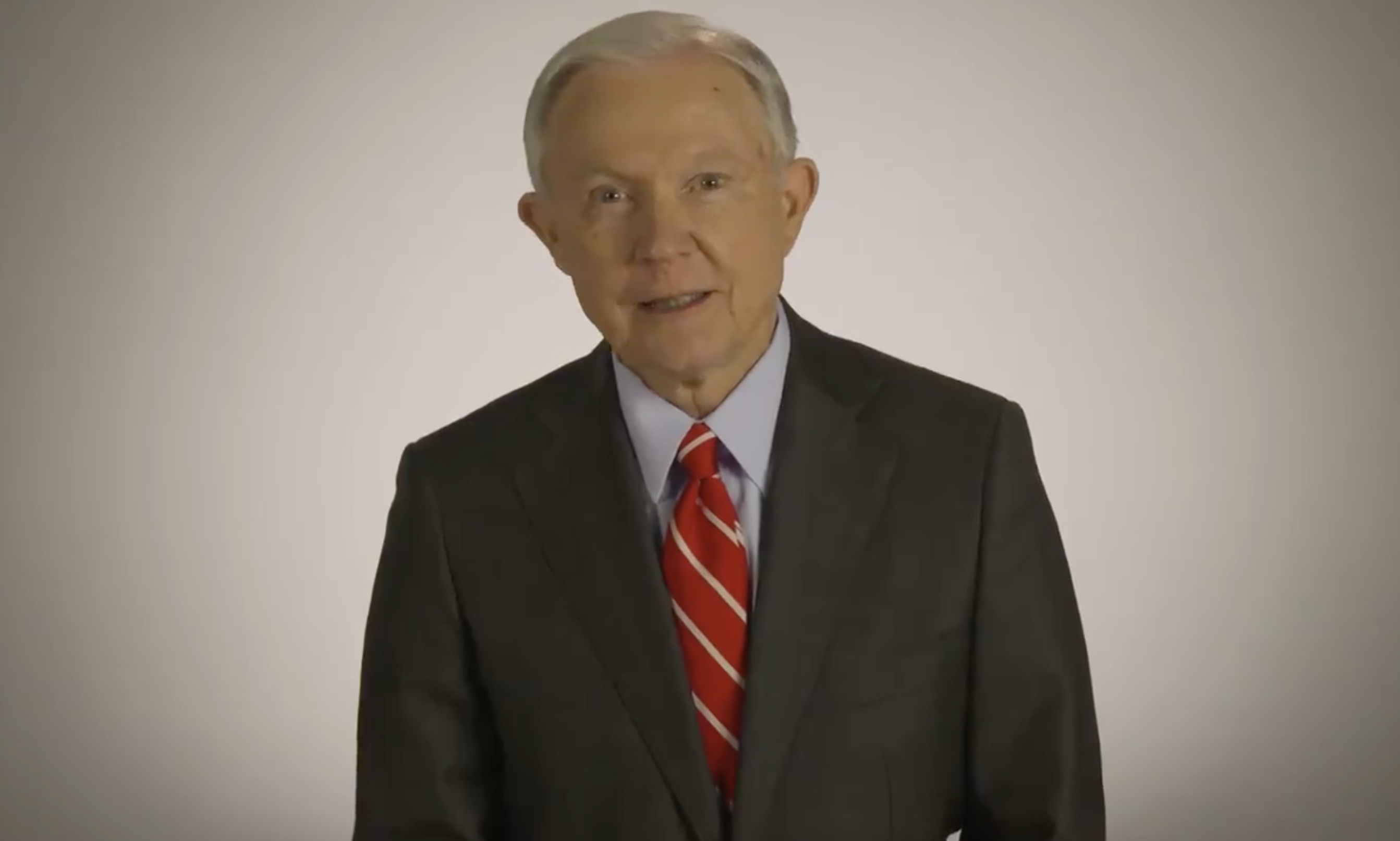 Former University of Alabama President Judy Bonner has penned a letter endorsing Jeff Sessions in the race for U.S. Senate.
"During his 20 years in the Senate, Jeff worked side-by-side with our senior senator, Richard Shelby, always fighting for Alabama values and looking after Alabamians. I'm sure Senator Shelby would agree that no finer person has ever served in the U.S. Senate than Jeff Sessions. Jeff is a man with the highest degree of integrity, character and honesty. Together, they made an impressive team for our state and can do so again," Bonner said. 
"When Hurricanes Ivan and Katrina hit Alabama in 2004 and 2005, Jeff and his wife, Mary, were literally passing water bottles out in Bayou La Batre and helping provide food and shelter to those affected throughout South Alabama. And when the Deepwater Horizon oil spill occurred in 2010, Senator Sessions, Senator Shelby and my brother, Jo, were keeping the pressure on Ken Feinberg and BP to make sure our state was compensated," Bonner said. 
"While in the Senate, Jeff visited every county – all 67 – at least once a year. Like Senator Shelby, he knows Alabama like the back of his hand. And when our people have needed their senator to help them cut through the bureaucracy at the VA, Social Security or one of the many other federal agencies, Senator Sessions and his team were always there for us. He knows how to represent Alabama in Washington – and serve all of us – because he has been a servant leader his entire life," Bonner wrote.
Bonner pointed to Sessions's ability to deliver results for Alabama immediately.
"Another important point to consider is there will come a day when Senator Shelby decides to retire. Do we want our next senior senator to have more than 20-years-experience and seniority or do we want someone who is still learning his way around the Capitol?" Bonner asked. 
Bonner concluded her letter with this note about Jeff Sessions:
"He is Alabama through and through. I hope you will consider giving him your support and trust as well. He has never let Alabama down and he never will."