Hunters reminded to report deer they kill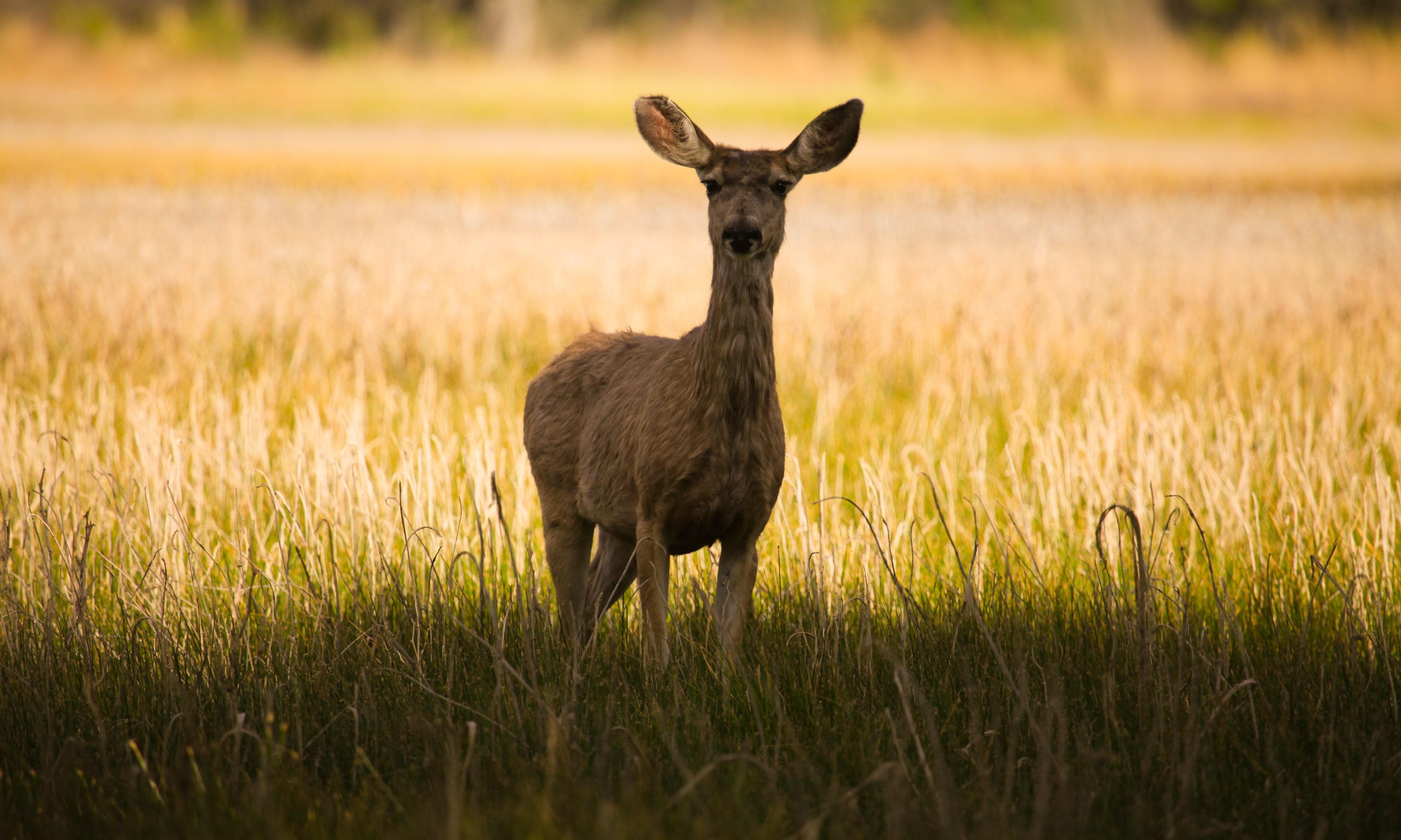 This week thousands of Alabama deer hunters will be in the woods seeking to put meat in the freezer or that trophy that will be mounted on the wall of the family home for the next fifty years. The Alabama Department of Conservation and Natural Resources is reminding hunters to report the deer that they take.
Game Check is an important management tool ADCNR said. "Harvest data collection is an extremely valuable part of managing Alabama's deer herd."
ADCNR says that Game Check provides state game managers with data regarding timing of harvest, harvest number, and distribution of harvest throughout the state.
"This invaluable information is used to inform management decisions regarding hunting season frameworks, such as setting timing of seasons, bag limits and zones, as well as population management," the ADCNR said in a recent newsletter. "Having an incomplete representation of harvest and harvest distribution for deer leads to misinformed management decisions that could negatively impact species populations and ultimately hunter dissatisfaction with harvest opportunities. That is why reporting your deer harvests through Alabama's Game Check system is so important. Help us better manage for you! Game Check your deer today."
The ADCNR is also asking for hunters to drop off samples for Chronic Wasting Disease testing.
The Alabama Department of Conservation and Natural Resources is increasing Chronic Wasting Disease (CWD) sampling surveillance efforts in northwest Alabama after deer in nearby Mississippi and Tennessee have tested CWD-positive. CWD has killed tens of thousands of deer across the U.S. and Canada and wildlife managers are anxious to prevent its spread in Alabama.
The test used to determine the presence of CWD requires a portion of the deer's brainstem or lymph nodes.
The ADCNR's Division of Wildlife and Freshwater Fisheries (WFF) is asking hunters to submit harvested deer for testing at check stations, freezer drop-off locations, or WFF offices. In all cases, the hunter will receive test results within three to four weeks.
To see the expanded list of check stations go here:
https://www.outdooralabama.com/cwd-sampling
Bidens suggest that Hurricane Sally due to climate change
Former Vice President Joe Biden and his wife, Dr. Jill Biden, released a joint statement this week on Hurricane Sally, suggesting that the hurricane and fires in the West are due in part to or exacerbated by climate change.
"Jill and I are praying for everyone from the Gulf Coast in Louisiana, Mississippi, Alabama, Georgia, and Florida and up the East Coast into the Carolinas as Hurricane Sally unleashes fury and flood that are leaving hundreds of thousands of people without power and evacuating their homes and businesses," the Bidens wrote. "Our hearts are also with everyone in California, Oregon, Washington, Colorado, and across the West who have lost everything and the firefighters and first responders who are risking their lives as the wildfires rage on and ash falls from an orange sky."
"Every year the devastating impacts of climate change — in billions of dollars in damage, in immeasurable loss of lives and livelihoods — sets new records of destruction in big cities, small towns, on coastlines, and farmlands across the country," the Bidens wrote. "It is happening everywhere. It is happening now. And it's all happening while we fight off a historic pandemic and economic recession."
But it doesn't have to be this bad, the Bidens wrote.
"We have to come together as a nation guided by science that can save lives," the Bidens wrote. "And grounded by economics that can create millions of American jobs — union jobs — to make us safe, stronger, and more resilient to a changing climate and extreme weather that will only come with more frequency and ferocity."
"And we have to keep the faith in the capacity of the American people — to act, not deny, to lead, not scapegoat, and to care for each other and generations to come," the Bidens concluded.
Hurricanes are not new to the Alabama Gulf Shore. Since 1852, at least 27 hurricanes have hit the state of Alabama gulf coast, with Katrina in 2005 being the most recent until Sally on Wednesday.
By comparison there were four hurricanes to strike the state between 1912 and 1917 and five between 1852 and 1860.
Democrats claim that President Donald Trump's policies on climate change are having a negative effect on the planet and that a Biden administration would be better at reducing U.S. CO2 emissions.
Biden and Trump will be on the Nov. 3 general election ballot.