Hunters reminded to report deer they kill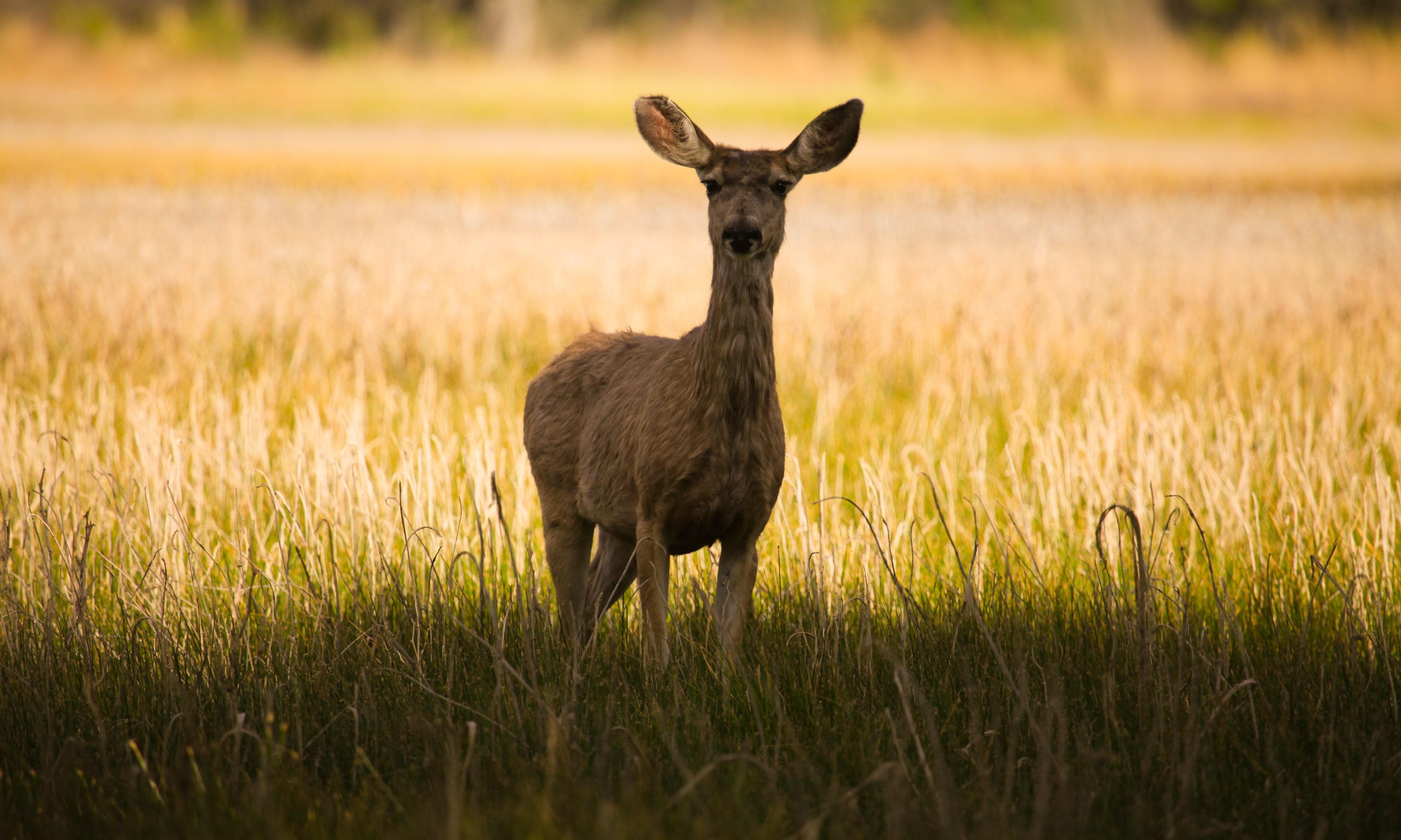 This week thousands of Alabama deer hunters will be in the woods seeking to put meat in the freezer or that trophy that will be mounted on the wall of the family home for the next fifty years. The Alabama Department of Conservation and Natural Resources is reminding hunters to report the deer that they take.
Game Check is an important management tool ADCNR said. "Harvest data collection is an extremely valuable part of managing Alabama's deer herd."
ADCNR says that Game Check provides state game managers with data regarding timing of harvest, harvest number, and distribution of harvest throughout the state.
"This invaluable information is used to inform management decisions regarding hunting season frameworks, such as setting timing of seasons, bag limits and zones, as well as population management," the ADCNR said in a recent newsletter. "Having an incomplete representation of harvest and harvest distribution for deer leads to misinformed management decisions that could negatively impact species populations and ultimately hunter dissatisfaction with harvest opportunities. That is why reporting your deer harvests through Alabama's Game Check system is so important. Help us better manage for you! Game Check your deer today."
The ADCNR is also asking for hunters to drop off samples for Chronic Wasting Disease testing.
The Alabama Department of Conservation and Natural Resources is increasing Chronic Wasting Disease (CWD) sampling surveillance efforts in northwest Alabama after deer in nearby Mississippi and Tennessee have tested CWD-positive. CWD has killed tens of thousands of deer across the U.S. and Canada and wildlife managers are anxious to prevent its spread in Alabama.
The test used to determine the presence of CWD requires a portion of the deer's brainstem or lymph nodes.
The ADCNR's Division of Wildlife and Freshwater Fisheries (WFF) is asking hunters to submit harvested deer for testing at check stations, freezer drop-off locations, or WFF offices. In all cases, the hunter will receive test results within three to four weeks.
To see the expanded list of check stations go here:
https://www.outdooralabama.com/cwd-sampling
Longtime Alabama State Parks manager Tim Haney honored for lifetime service
Several Alabama State Parks employees were honored at the recent Alabama Restaurant and Hospitality Association's Stars of the Industry Awards gala.
The Alabama Restaurant and Hospitality Association honored 43-year State Parks veteran Tim Haney with its Industry Icon Award at the recent 2020 Stars of the Industry Awards gala.
Haney currently serves as Alabama State Parks' Operational Supervisor for the North Region, his latest post in a career that started with the parks system in 1977.
"Tim Haney's dedication and commitment to the Alabama State Parks system is unmatched," said Chris Blankenship, Commissioner of the Alabama Department of Conservation and Natural Resources. "Everyone in the parks system admires and respects Tim. He's done it all during his career, from leading individual parks to now overseeing 10 parks and guiding them to financial security while implementing innovative programs."
"There is no doubt that Tim Haney is one of the most respected and appreciated people within the State Parks system," Blankenship said, "and it's wonderful to see ARHA honor him for his many years of dedicated service."
The Icon Award is largely considered the ARHA's lifetime achievement award.
Haney joined the Alabama State Parks system as a parks worker at DeSoto State Park in 1977 and became a ranger at Joe Wheeler State Park in 1981. His career has included stints as assistant manager, assistant superintendent or superintendent at DeSoto, Joe Wheeler and Oak Mountain State Parks.
In 2016, Haney became Operational Supervisor for the North Region of the parks system, giving him responsibility to oversee 10 parks. His list of successes includes achieving financial profitability among all 10 parks, erasing decades of backlogged maintenance to park facilities, creating new and innovative recreational programs, and leading the parks through the recovery from multiple natural disasters.
"Tim Haney has been a mentor to so many state parks employees during his more than four decades serving in our parks," said Greg Lein, Director of the Alabama State Parks System. "No one loves the parks system more, and I am pleased that he was honored by the ARHA in such a meaningful way."
Several other State Parks employees or others connected to the parks ranked among the finalists for several other awards at Monday's 2020 Stars of the Industry Awards gala:
Renee Raney, Small Hotelier of the Year Award: A 20-year parks veteran, she serves as superintendent at Cheaha State Park and manages a park with a hotel, restaurant, general store, swimming pool, cabins, chalets, group lodge, campground and historic buildings.
Emily Vanderford, Spirit Award: A five-year employee of the parks system, she spearheaded and managed the implementation of a new system-wide online reservation system, which launched in August 2020.
Back of the House Restaurant Employee of the Year, Dathan Terry, The Lodge at Gulf State Park | A line cook at The Lodge for two years, he is known as a reliable and hard worker who does whatever is necessary to get the job done.
Front of the House Restaurant Employee of the Year: Braquette Blair, The Lodge at Gulf State Park | A server assistant in Foodcraft, Blair has an unstoppable work ethic and has served as a banquet server, in-room dining server and restaurant server.
Best New Culinarian of the Year: Jacob Gibson, The Lodge at Gulf State Park | Gibson's colleagues recognize him as a rising star in the culinary industry who has shown a willingness to share his talent and knowledge with others.
Hotelier of the Year: Bill Bennett, The Lodge at Gulf State Park | Since joining Valor Hospitality Partners in June 2013, he has served as Director of Sales, Regional Director of Sales and General Manager. His experience has proven invaluable in the successful opening and operation of The Lodge at Gulf State Park.