Opinion | Armed church security fails to prevent three deaths
Across Alabama and the nation, news stories on the recent shooting at West Freeway Church of Christ in White Settlement, Texas, that left three people dead, including the shooter, have almost unanimously called the tragedy an unqualified success story for gun rights advocates. The Dallas Morning News headline, for example, proclaimed: "A church shooting near Fort Worth ends because good guys with guns fought back." All the news stories report that the church had a trained and armed security team, reportedly led by former FBI agent and firearms trainer Jack Wilson, who pulled his gun and shot Keith Kinnunen, the "bad guy." But only after Kinnunen had shot and killed two other church members.
Predictably, Alabama politicians, including Jeff Sessions, Bradley Byrne and Tommy Tuberville, have jumped at the opportunity to praise the "good guy" Wilson and to promise again they will defend American's Second Amendment right to self-defense with firearms against all comers. And Alabama Attorney General Steve Marshall issued a statement boasting that Alabama has the same "stand your ground" law that allows citizens to have their guns in church, and urging Alabama churches to adopt security plans similar to that of the Texas church.
Certainly, Wilson's courage and skill in response to the shooting are praiseworthy. And all the news stories praise the "hero" Wilson for – within only six seconds – preventing Kinnunen from killing many more of the over 200 church members present for that Sunday service. However, the question not addressed in all the media "coverage" is why a supposedly well-trained security team didn't intervene long before any shooting started.
Wilson is quoted as saying he spotted Kinnunen as a potentially serious threat as soon as he walked into the church, wearing a long overcoat, a fake beard "which he kept adjusting," and a wig, topped with a toboggan. Wilson alerted other members of the security team, went to the audio-visual room to make sure a camera was trained on Kinnunen, and positioned himself so as to have a good view of the "bad guy." He says Kinnunen at one point got up and went to the restroom, came back to his seat, but then went to speak with the minister briefly before sitting down again. In all this time, why didn't Wilson or some other member of the security team confront Kinnunen? Sit down beside him? Talk with him? Maybe even try to discern what his problem was, and how to help him?
The answer clearly is that this church security team was prepared and ready only for a gunfight, and not prepared to try to keep the peace, to head off violence before it starts, or to reach out to help someone perceived to be a "bad guy." And because they were "good guys," not going to start any trouble, they had to wait until Kinnunen drew his weapon before they could use the only tool in their toolbox.
Arguments on both sides of our mass shootings issue tend to see the solution as either much stronger or much weaker gun regulations. It seems clear to me that this near-exclusive focus on gun regulations, pro or con, is a distraction. The gun rights advocates like to say "guns don't kill people, only people do that." I agree with that and think it should be taken very seriously. The "bad guy" in this incident was well known by many over a long period of time to be mentally unstable and violent. The tragedy here first of all is that no combination of friends, family, church, social services, the criminal justice system or any other element of Kinnunen's "community " was able to see the problem coming, give him the help he needed, or at least to intervene to prevent his harming others. Of course Kinnunen is just one more example in the too-long count of our mass shooting epidemic, individual events differing only in the details. But that kind of failure is what we should be focused on to find solutions, not just gun regulations (pro or con).
Because of its details, however, the West Freeway Church of Christ shooting exposes more clearly than most an underlying cultural problem we should be dealing with, so extreme a reliance on guns or other lethal weapons in response to just about any problem or perceived threat that it amounts to actual worship of violence. And demonizing "others" we don't like in order to justify our violence. Wilson is quoted as saying "I didn't kill a human being. I killed an evil."
Print this piece
Opinion | Every school should have a mental health counselor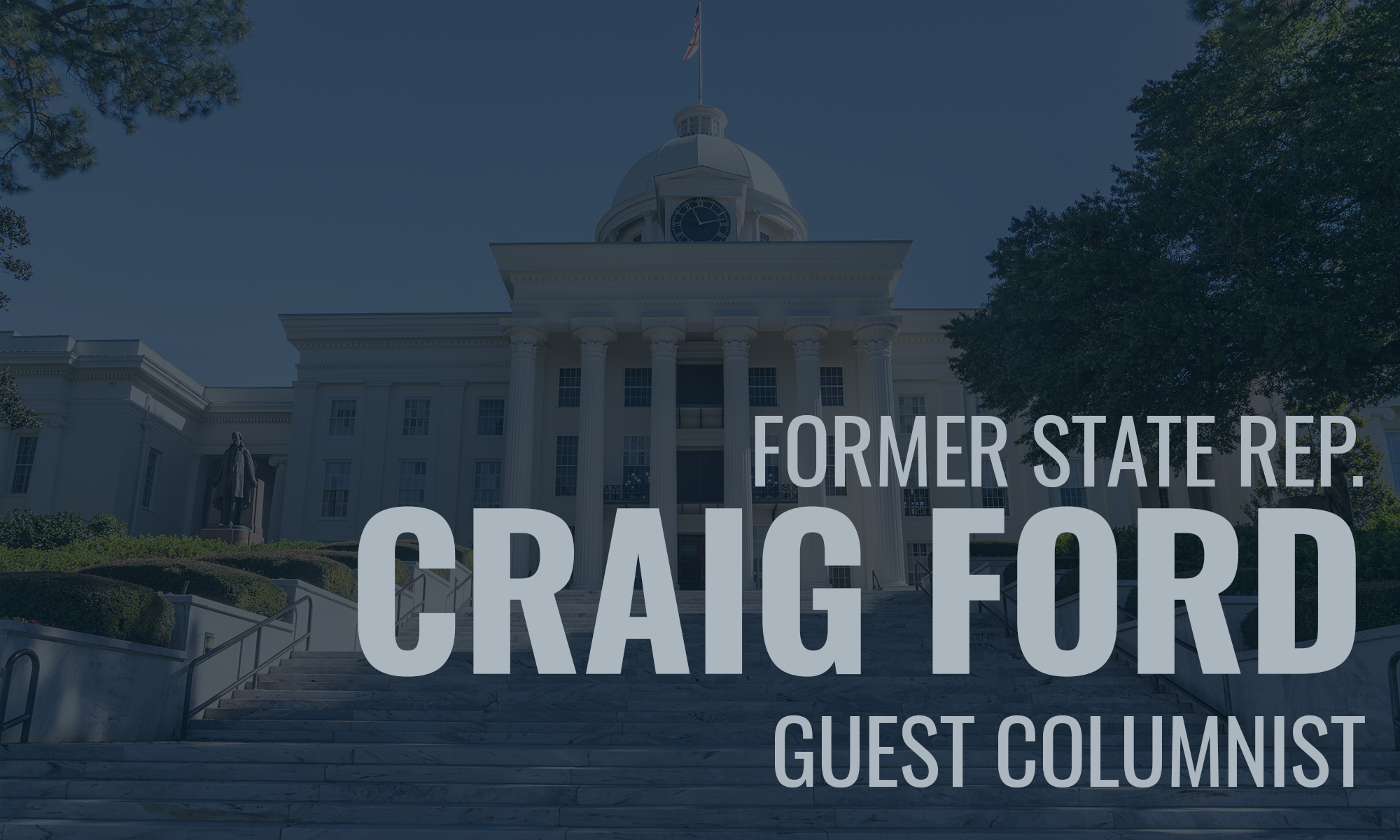 In her State of the State Address, Gov. Ivey said that mental health would be a priority for both education and our prison system. Then she set a goal of having a mental health counselor in every school system.
While I applaud the governor for recognizing the challenges our schools are facing when it comes to students' mental health, the reality is we need a mental health counselor in every school, not just one for each school system.
Our schools are staffed by excellent school nurses and guidance counselors who do an outstanding job trying to help these students with mental health needs. But mental health care is not their responsibility, nor is it what they are trained for.
And the mental health needs in our schools are much more prominent than you might think. It isn't just dealing with kids who have ADHD or a learning disability. There are kids dealing with problems at home, like parents who are going through a divorce or even parents who have a drug addiction.
There's a lot that happens in a child's life between when they get picked up from school at the end of the day and when they get dropped off at school again the next day. And while our teachers, school nurses and guidance counselors do everything they can for these kids, what these kids really need is a mental health counselor.
Setting a goal of having one counselor in every school system is certainly better than nothing. I guess you could say it is a more easily achievable goal. But our state leaders weren't elected to do the things that are easy. Our leaders were elected to do the things that are hard.
And the truth is if we don't invest in our children with these needs today, then for many of them we will be investing in their imprisonment in the future. In fact, that's how we got into this prison crisis in the first place.
I have said many times before that we should be building super schools, not super prisons. It is always better to keep a child from ending up in prison in the first place, and if we make the right kinds of investments in education then we won't need these new super prisons that Gov. Ivey and Gov. Bentley before her have been fighting for.
The main reason we have overcrowding in our prisons is because we never did anything to change the path these people were on before they grew up and became criminals.
Building super prisons instead of super schools is like treating the symptom rather than treating the disease.
We should be focusing more on getting kids on the right path before it's too late. As the old saying goes, "an ounce of prevention is worth a pound of cure."
And the first way we can prevent kids from turning to a life of crime is to recognize and treat their mental health needs while they are still young and have a chance at a normal life.
But only having one counselor to treat an entire school system is simply not enough to do the job right.
Of course, not every kid with mental health needs is on the path to prison. Many, if not most, are simply dealing with difficult or traumatic events at home that take place outside of school hours.
But those events affect what happens the next day in the classroom. These kids tend to have a difficult time concentrating, and often become disobedient and disrespectful. These things, in turn, make it hard for them to be successful in school and, ultimately, in life.
Like so many other issues, we all agree on what the problem is but getting to agreement on the solution is another matter. In this case, though, Gov. Ivey and state lawmakers seem to understand what is needed to fix the problem. They just don't seem to be aggressive enough in their willingness to address it.
Having a mental health counselor in every school system is a step in the right direction and an improvement over our current situation. But let's not set the bar so low. Our children deserve better than that. We don't just need a mental health counselor in every school system; we need one in every single school.
Craig Ford is the owner of Hodges-Ford Insurance and the Gadsden Messenger. He represented Gadsden and Etowah County in the Alabama House of Representatives for 18 years.
Print this piece