Opinion | Armed church security fails to prevent three deaths
Across Alabama and the nation, news stories on the recent shooting at West Freeway Church of Christ in White Settlement, Texas, that left three people dead, including the shooter, have almost unanimously called the tragedy an unqualified success story for gun rights advocates. The Dallas Morning News headline, for example, proclaimed: "A church shooting near Fort Worth ends because good guys with guns fought back." All the news stories report that the church had a trained and armed security team, reportedly led by former FBI agent and firearms trainer Jack Wilson, who pulled his gun and shot Keith Kinnunen, the "bad guy." But only after Kinnunen had shot and killed two other church members.
Predictably, Alabama politicians, including Jeff Sessions, Bradley Byrne and Tommy Tuberville, have jumped at the opportunity to praise the "good guy" Wilson and to promise again they will defend American's Second Amendment right to self-defense with firearms against all comers. And Alabama Attorney General Steve Marshall issued a statement boasting that Alabama has the same "stand your ground" law that allows citizens to have their guns in church, and urging Alabama churches to adopt security plans similar to that of the Texas church.
Certainly, Wilson's courage and skill in response to the shooting are praiseworthy. And all the news stories praise the "hero" Wilson for – within only six seconds – preventing Kinnunen from killing many more of the over 200 church members present for that Sunday service. However, the question not addressed in all the media "coverage" is why a supposedly well-trained security team didn't intervene long before any shooting started.
Wilson is quoted as saying he spotted Kinnunen as a potentially serious threat as soon as he walked into the church, wearing a long overcoat, a fake beard "which he kept adjusting," and a wig, topped with a toboggan. Wilson alerted other members of the security team, went to the audio-visual room to make sure a camera was trained on Kinnunen, and positioned himself so as to have a good view of the "bad guy." He says Kinnunen at one point got up and went to the restroom, came back to his seat, but then went to speak with the minister briefly before sitting down again. In all this time, why didn't Wilson or some other member of the security team confront Kinnunen? Sit down beside him? Talk with him? Maybe even try to discern what his problem was, and how to help him?
The answer clearly is that this church security team was prepared and ready only for a gunfight, and not prepared to try to keep the peace, to head off violence before it starts, or to reach out to help someone perceived to be a "bad guy." And because they were "good guys," not going to start any trouble, they had to wait until Kinnunen drew his weapon before they could use the only tool in their toolbox.
Arguments on both sides of our mass shootings issue tend to see the solution as either much stronger or much weaker gun regulations. It seems clear to me that this near-exclusive focus on gun regulations, pro or con, is a distraction. The gun rights advocates like to say "guns don't kill people, only people do that." I agree with that and think it should be taken very seriously. The "bad guy" in this incident was well known by many over a long period of time to be mentally unstable and violent. The tragedy here first of all is that no combination of friends, family, church, social services, the criminal justice system or any other element of Kinnunen's "community " was able to see the problem coming, give him the help he needed, or at least to intervene to prevent his harming others. Of course Kinnunen is just one more example in the too-long count of our mass shooting epidemic, individual events differing only in the details. But that kind of failure is what we should be focused on to find solutions, not just gun regulations (pro or con).
Because of its details, however, the West Freeway Church of Christ shooting exposes more clearly than most an underlying cultural problem we should be dealing with, so extreme a reliance on guns or other lethal weapons in response to just about any problem or perceived threat that it amounts to actual worship of violence. And demonizing "others" we don't like in order to justify our violence. Wilson is quoted as saying "I didn't kill a human being. I killed an evil."
Opinion | Warning: Your blood may boil
"One truth can not be denied. Someone was up to no good. And their empty proclamations to put our children first were lies."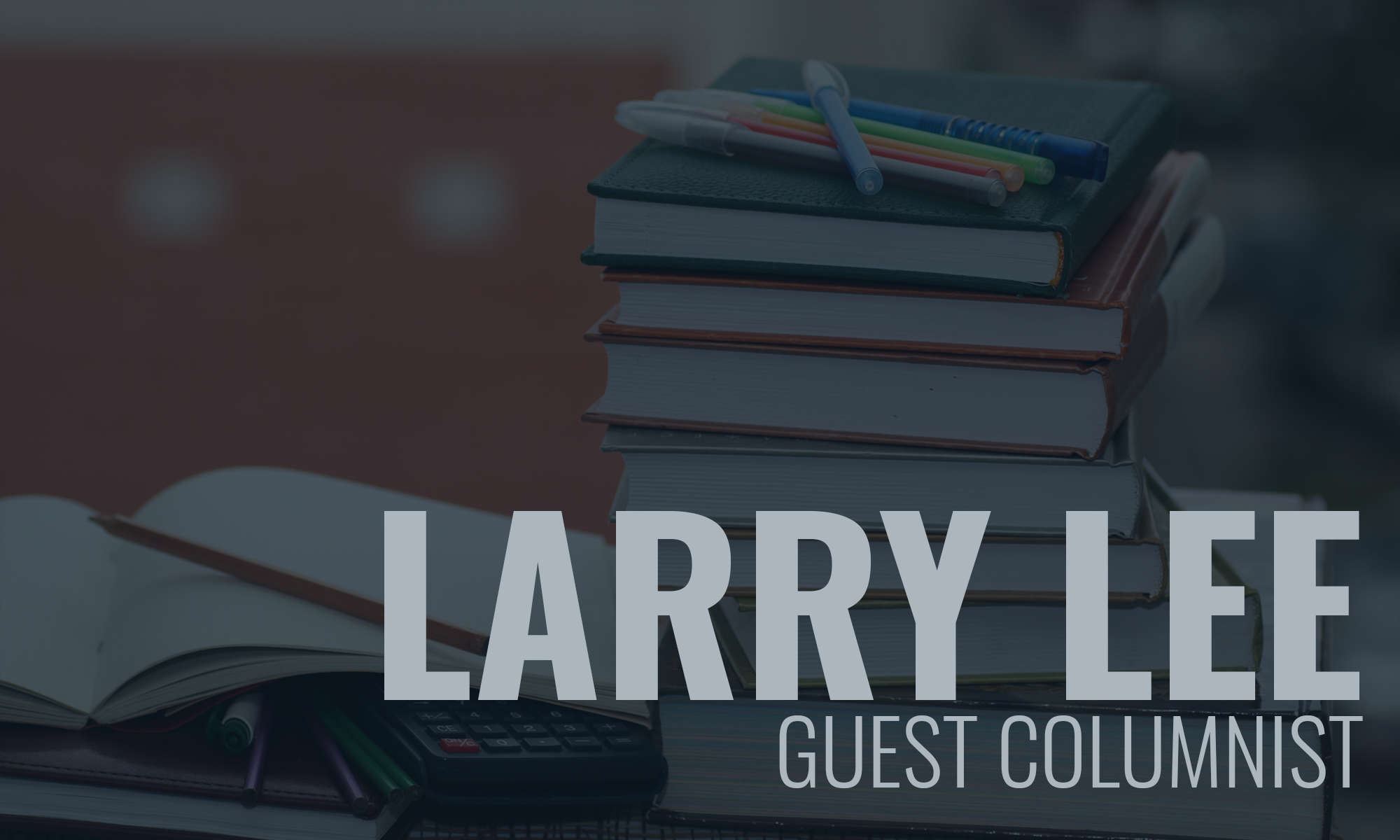 OK. It is not unusual for me to lose my cool in this very weird and very crazy political turmoil swirling around us. And why not when we are engulfed in adults acting like children?
However, none of these get me stirred up like the saga I am about to relate.
The reason being I know too much about what happened and heard many of the lies and attempts at deception in person. And certainly, because at the end of the day, it was the public school students of Alabama who paid the costs incurred because certain "public officials" betrayed the public trust.
This all unfolded in 2016, when the State Board of Education made one of the most boneheaded moves I've ever witnessed by hiring Mike Sentance of Massachusetts to be our state superintendent of education. He was a disaster. Not an educator, never a teacher, principal or local superintendent. Had applied for the Alabama job in 2011 and didn't even get an interview.
State educators were almost solidly committed to wanting Jefferson County superintendent Craig Pouncey to get the job. They considered giving the job to Sentance a slap in the face (The fact that Sentance lasted one year before packing his bags removed any doubt that he was a very bad choice).
Sentance was announced as the choice on Aug. 11, 2016. But even then, rumors of misdoing were afoot and then-State Sen. Gerald Dial called for an investigation into the hiring process within a week.
Someone orchestrated a smear campaign against Pouncey, obviously to hurt his chances of being selected by the State Board of Education. A packet of info was distributed to each board member alleging wrongdoing by Pouncey. All board members discounted the info — except Mary Scott Hunter of Huntsville.
Let's fast forward a moment. When the dust finally settled, Pouncey filed suit against Hunter and others. And just last week, Bill Britt, the editor of the Alabama Political Reporter filed the following:
"A defamation suit filed by Pouncey against former school board member Mary Scott Hunter was recently settled with Pouncey being awarded $100,000 by the state. According to Pouncey's attorney, Kenny Mendelsohn, no admission of liability by Hunter was offered under the terms of the agreement. "It is estimated the state spent as much as a million dollars or more on defense attorneysto protect Hunter and others. APR was able to identify nearly a half-million dollars in attorneys fees paid during the case, but assigning a final dollar figure is nearly impossible, because four contracts with top-tier law firms were for $195 per hour and open-ended. "The settlement puts an end to years of hearings, investigations, lawsuits, and recriminations."
[You can read all of APR's story here.]
I spent hours and hours tracking this story. What I learned was disgusting and sickening. It was obvious that the trust citizens had placed in elected officials to protect the interest of public school students was ignored. This was not about helping kids and teachers and administrators and trying to find the best state superintendent possible, it was about political agendas and adults trying to cover their ass.
I am no kid. The first-ever real life political campaign I was part of was in 1972. Which is to say that I've seen my share of political shenanigans. But none more repulsive than what happened in 2016.
Dial asked the attorney general to investigate what took place. Then he and his colleague, Democratic Sen. Quinton Ross, passed a resolution creating a legislative committee to investigate. I went to each of these sessions. They were standing room only. All kinds of folks showed up, including some of Alabama's most recognized lobbyists.
One of the more amazing things that happened was when Mary Scott Hunter, an attorney herself, told Dial that "she did not know the rules" about how the state ethics commission was supposed to handle anonymous complaints.
So Pouncey filed suit in an effort to clear his name. I don't blame him. I would have as well.
Among the things about all this that never made sense is why the state of Alabama footed the legal bill for defending those in the suit, especially Hunter.
Her actions were of her own choosing. She became a rogue state board member. She did not consult with other members before she began making sure the Ethics Commission had a copy of the bogus complaint. No other board members did this.
For whatever reason, she took matters into her own hands in an effort to harm Pouncey.  She was outside the bounds of her duties and responsibilities as a state board member.
But as is common, this legal action moved at the speed of paint drying. Then COVID-19 got in the way and civil suits got shoved to the end of the line. The best, most recent guess as to when the case would show up on a court docket was at least two years from now.
The state offered to settle for $100,000. After careful consideration with his attorney, Pouncey reluctantly decided to settle. I know Pouncey well. He has told me repeatedly that this was never about money. Instead, it was about his reputation and how certain people were willing to put politics above the interest of students. But the expectations of such ever happening grew dimmer with each day and the suit was settled.
The truth will never be known. A court will never render a verdict pointing out guilty parties. We are only left with our assumptions, based on pieced together facts gleaned from discussions and paperwork.
But one truth can not be denied. Someone was up to no good. And their empty proclamations to put our children first were lies.