Opinion | Will lawmakers find Alabama solutions?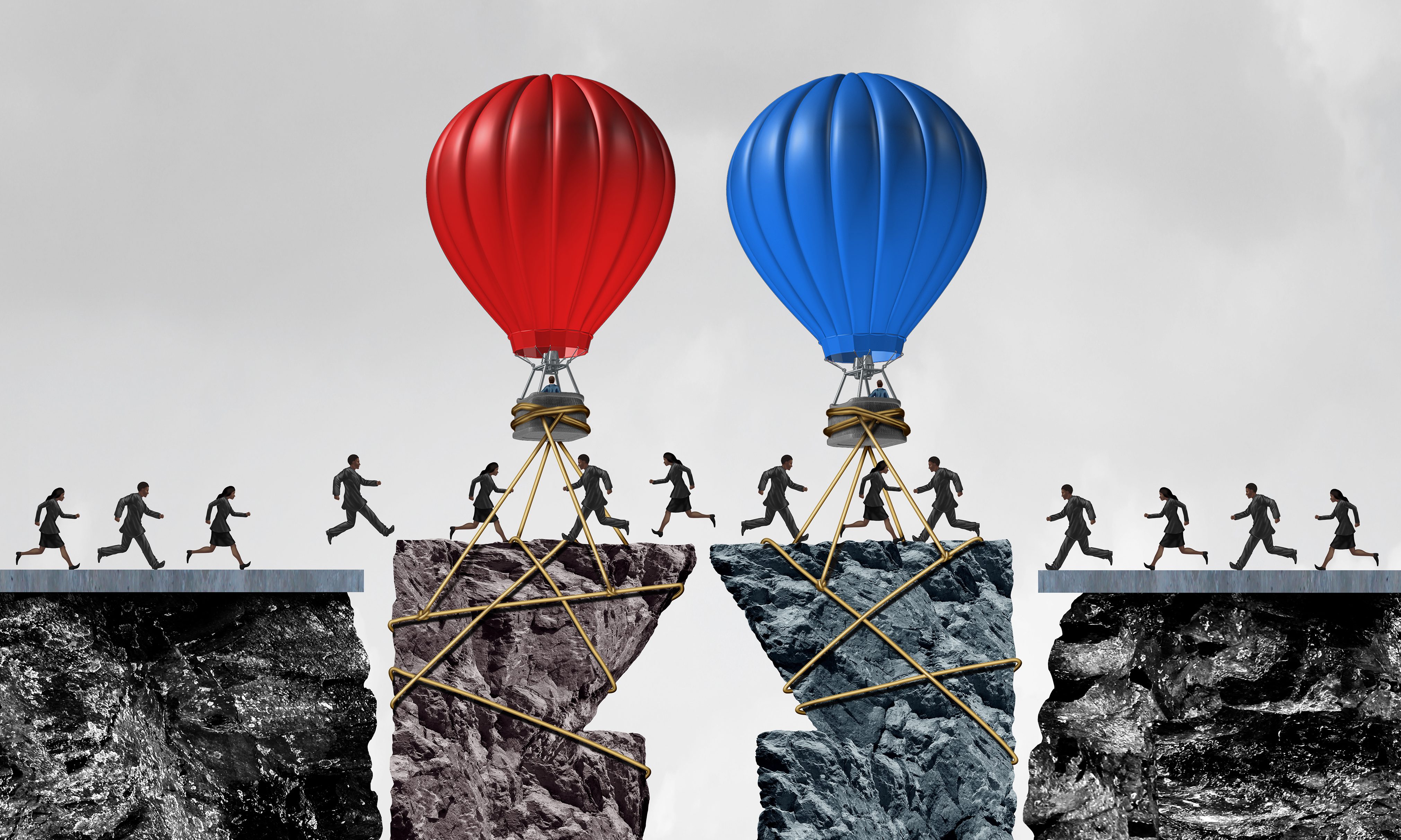 An Alabama solution to an Alabama problem is often how Gov. Kay Ivey frames her policy initiatives.
Ivey's position is unique in an era when Republican and Democrat solutions diverge greatly on even the most fundamental challenges of governing.
But Ivey's approach is not only wise; it is also the type of pragmatic thinking that produces results that are best for everyone.
When Ivey's last Session proposed raising the state's fuel taxes to rebuild Alabama's crumbling infrastructure, the idea met resistance from both Democrats and Republicans. However, a coalition of business interests, county and municipal leaders and lawmakers came together to overcome the opposition to do what is right for the longterm prosperity of the state.
In the bargain, the state's Republican supermajority forged a coalition with state Democrats to pass the infrastructure legislation because many GOP lawmakers couldn't break with party orthodoxy to pass a modest fuel tax.
This is not to imply that matters of conscience should be sacrificed in deal-making, but not every issue is a choice between right and wrong.
The nationalization of both party's politics has paralyzed national government. It also threatens state legislation because of the reflexive stock answers to complex problems from both the left and the right.
Not every American or Alabamian fits neatly into a conservative versus liberal fixed-notion of governing. But today, top-down poll-tested messaging is driving both Republicans and Democrats in different directions leaving cross-party dealing almost entirely obsolete. When the party brand replaces pragmatism, compromise becomes anachronistic.
Even more insidious is the bellicose harping from talk radio, partisan websites, MSNBC, Fox News and social media, which paints one side as evil and the other good.
"According to a growing body of political science research, Americans largely no longer feel a shared sense of national identity. Democrats and Republicans see their political opponents as enemies with totally incomprehensible beliefs and lifestyles," Emma Green recently observed in The Atlantic.
The internet and, more specifically, social media, which once held the promise to bring the world together, now serves as an accelerant to inflame partisan passion. So, dire is the effect of social media on political discourse that in his year-end address Chief Justice John Roberts wrote, "In our age, when social media can instantly spread rumor and false information on a grand scale, the public's need to understand our government, and the protections it provides, is ever more vital."
On social media platforms used by APR and The Voice of Alabama Politics, there is often the most vile and hate-filled speech imaginable mostly by anonymous posters. When a Voice of Alabama Politics contributor dared make a joke about State Auditor Jim Zeigler's faux-grassroots opposition to the Mobile I-10 toll bridge, her comments were met with threats of violence to her person.
Recently at APR, we received an email in which the sender said he was ready to "kill" other Americans who he saw as enemies. While these instances of calls for outright violence are few, they are only so by degree.
When brutality and murder are offered as political solutions to the problems of a free republic, it is time to realize that top-down political partisanship has gone too far and that those who profit from propaganda have no standing in the market place of ideas.
On the last day of the 2010s, APR published its 15,000th story of the decade. Those stories represent views from right, left and center, but primarily they are reports on the inner workings of state government without fear or favor. Here at APR, we stand for principled reporting and open dialogue, not partisan pandering.
Alabamians deserve a media and government that strives to represents all of its citizens.
Alabama Speaker of the House Mac McCutcheon and Minority leader Anthony Daniels are from different parties, but they are not enemies. Likewise, Senate President Pro Tem Del Marsh and Democratic Senator Bobby Singleton may have differing visions of state government. Still, it doesn't mean they can't work together for the good of every citizen.
Politics may be about who gets what, but it is also about what is possible.
In the coming Legislative Session, prisons, rural healthcare, gaming and many other issues will be on the table.
Will our lawmakers choose to find Alabama solutions or bow to poll-tested stock answers?
Alabama deserves better than policies that divide us; we need solutions that define us as reasonable, decent, caring people who want what's best for every citizen, not just the few that make up the party base.
There are Alabama solutions for Alabama problems if we look for them together.
Print this piece
Opinion | Deception, subtlety and the wholesale destruction of current ethics laws mark proposed rewrite
Legislation proposed by Rep. Mike Ball, R-Madison, would radically alter the existing State Ethics Act rendering it useless as an effective tool to regulate the behavior of public officials, much less prosecute a rouge lawmaker.
Testifying at a pre-trial hearing in the criminal case against then-Speaker of the House Mike Hubbard in April 2015, Ball said the ethics laws needed amending to avoid prosecutions like Hubbard's in the future.
If HB179 becomes law, Ball will have fulfilled the words he spoke at the Lee County Court House, where Hubbard was tried and convicted.
As House Ethics Committee Chair, Ball has sought to change the State's Act since Hubbard was indicted.
Ball's bill is subtly written from an enforcement and trial perspective to neuter the law.
Words are added, deleted, and meanings changed in ways that might look harmless but actually open the door for the kind of corruption Republicans vowed to change in 2010, when they passed the toughness in the nation's ethics laws.
Beyond changes that would allow for general corruption to go unpunished, Ball's legislation would strip the Attorney General and district attorneys of their power to prosecute anyone who violates the ethics laws without first securing approval from the State Ethics Commission.
All prosecution of any public official would first have to be approved by the Ethics Commission, a group that has repeatedly shown that it bends its decisions according to the prevailing political winds.
HB179 reads in part, "This bill would prohibit the Attorney General or a district attorney from presenting a suspected ethics violation by an individual subject to the code of ethics, other than a member or employee of the commission, to a grand jury without a referral by the commission."
In other words, Ball would have a politically-appointed commission decide if law-enforcement agencies can seek indictments against wrongdoers.
Neither the Attorney General or a county district attorney can even impanel a grand jury in an ethics probe without the commission first finding probable cause.
Some of Ball's alterations come in the form of removing whole sections of the law under the guise of redefining words, like "a thing of value" or "widely attended event."
An example of how Ball's legislation plays with the law is under the section of code, which defines a family member of a public official. Currently, a family member is "[t]he spouse, a dependent, an adult child and his or her spouse, a parent, a spouse's parents, a sibling and his or her spouse, of the public official." Ball changes it so it only includes a spouse and a dependent. That means that a public official may act to enrich his adult children, a parent, an in-law a brother, or a sister. These small but destructive alterations to the law are at the heart of Ball's legislation.
Some loopholes are so extensive that a sitting legislator could be paid by a city or county governmental economic development entity and still seat in the Legislature voting on bills that might directly affect his consulting client.
Out-of-state junkets make a comeback as do several other goodies lawmakers have been desiring.
It seems Republicans want to cash in on the rewards of office like Democrats did once upon a time.
One thing is clear, Ball didn't write the bill, but whoever did knew precisely what they were doing and were probably paid handsomely for their efforts.
There are so many cunningly deceptive changes to the ethics laws in Ball's bill as to make it impossible to catch them all without days of intense study—and perhaps a team of lawyers.
Ball, one of Hubbard's most an ardent defenders has said Hubbard's indictment and conviction was a political witch hunt. He has said he wants to rewrite the ethics laws to save future Hubbards; it now looks as if he has.
Print this piece