There are good reasons to be concerned about the killing of Suleimani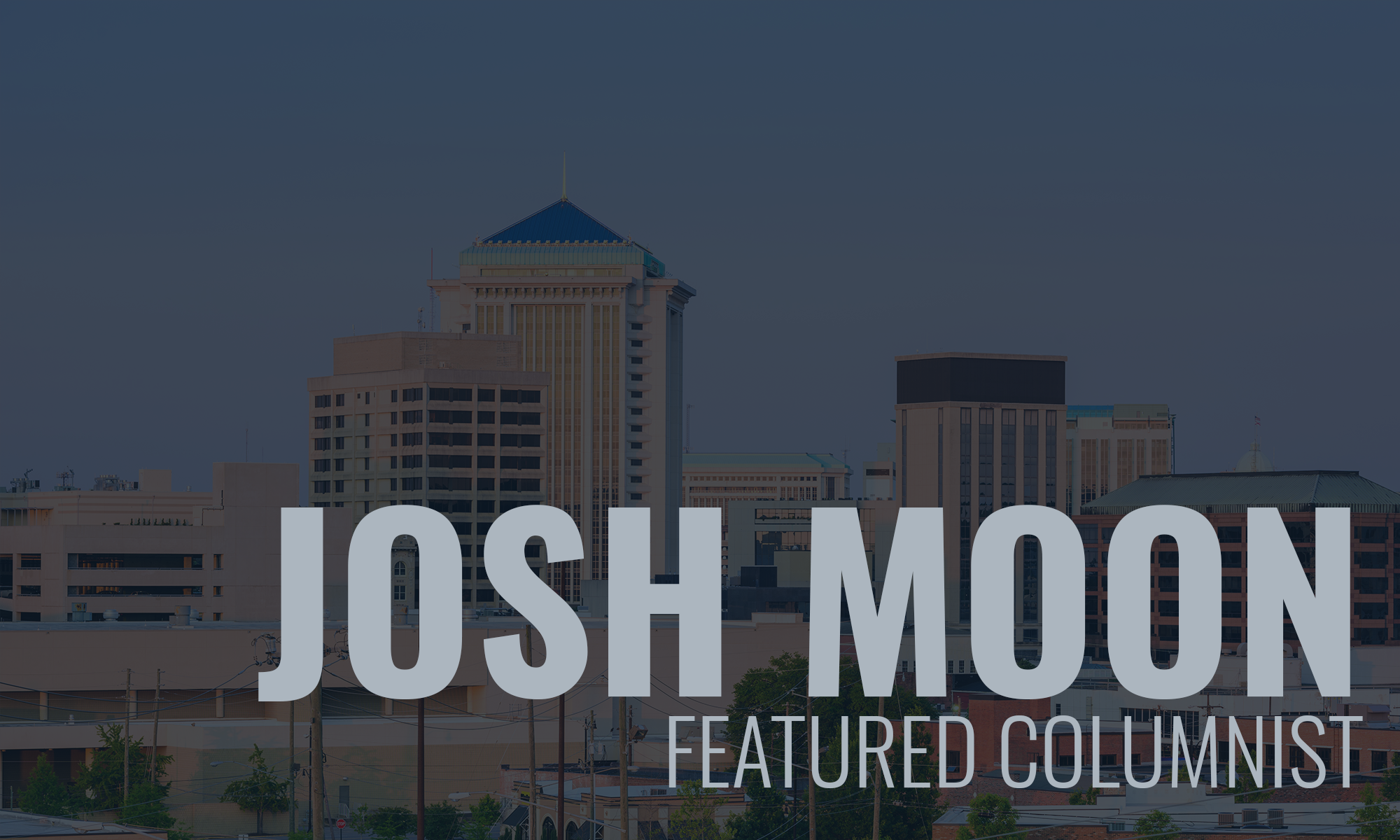 No one cares about the terrorist. 
Let me be crystal clear about that. Qassim Suleimani was an evil guy who seemed dead set on killing Americans and American allies, and I don't much care that he's dead. 
I felt the same way about Abu Bakr al-Baghdadi last year. And the same way about Osama bin Laden a few years ago. 
But here's what I — and so many other Americans — do care about: Will the killing of Suleimani result in the loss of many more American lives, either through retaliatory attacks (unlikely) or outright war (growing more likely)? 
That's how the killing of Suleimani differs from the other two. 
Al-Baghdadi and bin Laden were terrorists not tied to the governments of other countries. Suleimani was one of the highest ranking members of the Iranian government. 
Killing a man such as Suleimani, and then proclaiming that he was the intended target of the drone strike … well, let's just say that wars have been fought over less. Far less. 
So, when you do something, as the President of the United States of America, that could very likely set off a war, you need to be certain that you and the U.S. armed forces and America's intelligence agencies have prepared adequately for every possible scenario, every possible retaliation, the potential involvement of America's other enemies around the world and the capabilities of the nation you just attacked. 
And that's why everyone is so worried. 
Because no one in their right mind believes Donald John Trump has considered anything other than how this will look on TV. 
Trump has proven himself to be an erratic, off-the-cuff, seat-of-his-pants crazy person who is liable to do or say anything to anyone at any time, and who rarely concerns himself with the fallout or the planning for that fallout.  
For God's sakes, to prove that he's taking this thing really seriously, he informed Congress — the body to which he has an absolute duty to report — that they could receive his war declarations via Twitter. 
I'm not making that up. 
That is incredibly reckless. And, frankly, unacceptable for an American president. 
Having lived through roughly 30 years of U.S. soldiers occupying some ground in the Middle East, I have grown tired of the casual way in which we treat war — as if it's not real life but some game that we're sending kids out to play. And I'm insanely sick of the tough guy BS, particularly from a president who lied to get multiple deferments for alleged bone spurs, that sells the deaths of hundreds of thousands of men and women and children as a bravery test. 
Now, that said, don't mistake my distaste for war as evidence that I am against the actions that were taken against Suleimani. Or that the Iranian response to his death has worried me. 
Honestly, I don't care how Iranians are receiving the death of Suleimani. If you didn't want him dead, you shouldn't have allowed him to run a rogue terrorist organization that killed Americans. 
That guy earned exactly what he got. 
However, there are lots and lots of bad men in the world, including a whole bunch who are responsible for the deaths of Americans. We're not killing all of them, because it wouldn't be the responsible or safe thing to do for this country. 
Instead, we weigh such actions, have in-depth discussions and traverse the proper channels. 
Trump did none of that. Instead, the killing of Suleimani was, as usual, a chaotic decision made by a chaotic president — a decision that, according to the New York Times and other media outlets, left top Pentagon officials "shocked." And left Congress completely in the dark. 
To be fair, there is a chance that the Trump administration has evidence of an imminent attack that was being planned by Suleimani. They seemed to indicate that American intelligence agencies — which Trump suddenly trusts again — presented evidence of such an attack. 
If that's true, OK. The bad guy was killed for a good reason. End of story. 
But Congress has to get that briefing. And it has to be involved in decisions in the future, because that's the way our government works. That's the way we all want it to work. 
What we absolutely don't want is a rash president who's facing very serious — and growing more serious by each breaking news report — impeachment trial and sagging approval numbers making the crazy decision to kill by drone strike a high-ranking government official in a foreign country in order to improve the rash president's chances to be re-elected. 
Because surely all of us are tired now of watching our friends and family members, our neighbors and cousins, our co-workers and church members being shipped halfway around the world to fight in battles in which the objective isn't clear and the cause was manufactured, and we want to make sure it never happens again. 
And surely all of us want to know for certain that America is safe from potential counter-attacks, and that someone has planned for all possible scenarios. 
As of right now, we don't have assurances on any of those things. 
And that's why so many of us are concerned.
Print this piece
How Alabama's government stays broken
It doesn't take a rocket scientist — or even any kind of scientist — to figure out that Alabama's state government is broken. 
I mean, really, just look around. At the poverty, the poor education, the racism, the arrested public officials, the in-your-face public corruption and the complete disregard for the welfare of the majority of the people in the state. 
But, while the overall awfulness of Alabama's governance might be easy to diagnose, the underlying causes — the daily examples that explain just how it stays so broken — are far harder to put your finger on. Because they are mostly wrapped up in mundane occurrences that take place within the walls of the State House or the capitol or the Supreme Court chambers or some other government building. 
Things like SB117/HB140. 
Those are the official names for a bill in both the senate and house that will "clarify existing law relating to disposal of solid waste." 
Sounds innocent enough, right? Just gonna get this minor landfill situation straightened out. No biggie. 
Ah, but see, SB117/HB140 is the prime example of Alabama's broken government. 
It is the prime example of how your lawmakers aren't working for you. It is the perfect encapsulation of everything that is wrong in this state.
Basically this landfill bill would make it OK to cover existing landfills with artificial covers, instead of the six inches of earth that is currently required. 
Now, this still doesn't sound like a big deal. And it won't be one if you don't mind third-world diseases, the smell of rotting meat, frequent fires, coyotes and feral dogs roaming your streets and rats. Lots and lots of rats. 
Applying six inches of earth each day to cover the garbage dumped at landfills prevents those things, the EPA figured out long ago. And it set those parameters in the rules it recommends to states. Alabama agreed, and the state adopted that rule, along with others, into law several years ago. 
Regular landfills have to cover with six inches of earth every day. Construction landfills have to do so once per week. 
This is a simple law. 
But if you operate a landfill, it's an expensive one. And a time consuming one. 
Ah, but luckily, those laws are environmental laws. And in Alabama, we figured out long ago that environmental laws can be cumbersome and expensive, so we set up a bit of a … let's just call it a workaround. 
The Alabama Department of Environmental Management. 
You'll find we do this a lot — set up an entity that lies somewhere between the laws and the enforcement of the laws whose only job it seems is to give free passes to the bigwigs and corporations who violate those specific laws. 
We do it with the Ethics Commission. With the Public Service Commission. And with ADEM. 
It's genius, really. The laws are still on the books and no one has to overtly roll back protections that would lead to rotting garbage attracting disease carrying rodents by the thousands. 
Instead, just get ADEM to quietly stop enforcing the law. 
Which is exactly what ADEM has done in this case. It was allowing landfills all over the state to cover garbage with tarps and various other materials. The tarps and other covers inevitably got holes in them, and a Noah's Ark-level of animals descended upon the landfills to dine and spread the garbage all over adjoining neighborhoods. 
The neighbors, tired of the smell and the disease and the roaming animals, sued, citing in their legal filing horror stories of living near these maggot farms that smelled like death. 
They sued ADEM for failing to do its job, and for essentially rewriting the law to allow businesses to do whatever they wanted to do. 
And lo and behold, the Alabama Court of Civil Appeals agreed with them. In a lengthy, detailed decision entered last October, the five-judge panel noted that ADEM didn't have the authority to rewrite the law. 
The case is now before the Alabama Supreme Court, but everyone knows that the Appeals Court judges are correct. 
But why bother with trying to win over judges when you can instead just change the laws through the crooks in the Alabama Legislature? 
And so, here we are, with a handful of lawmakers in both chambers of the legislature willing to attach their names to legislation that will allow businesses to ignore the standards imposed by the EPA, ignore the standards that are commonplace in most other states and change Alabama law to benefit a handful of landfill owners at the expense of thousands of Alabama citizens. 
And this, kids, is how Alabama's government stays broken.
Print this piece