Opinion | Trump's leadership – one is a majority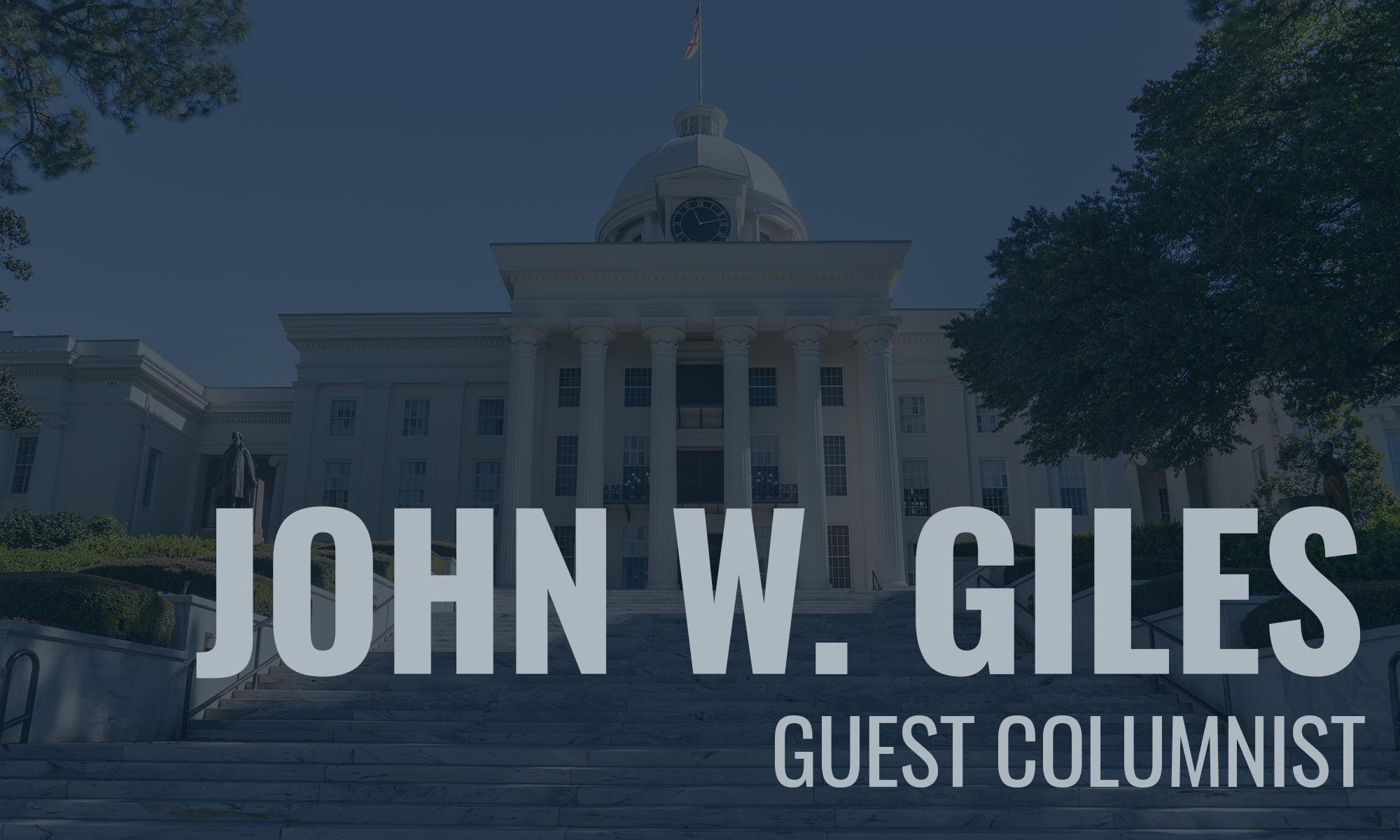 As a young 20 year old budding entrepreneur, I vigorously studied leadership.  I was attracted to the vogue readings of the day on leadership, managing and goal setting.  I learned that if you put 100 people in the room, 15 would emerge as leaders and only 3 will set goals and measure their success. My greatest lessons were real life examples of watching the management style of others.  After years of observation, I deduced that true leadership is recognizing the ability to execute alone and one being the majority.  So when you pause and contemplate management, people are starving for leadership and 3 out of 100 have it to offer.  
I was so fortunate in our family business to travel to several continents and interface with some very wealthy people. Some of these were self-made and some were heirs who built on their benefactor's success.  I also had the privilege of working for two Republican Governors: Hunt and James.  One of my assignments was being the liaison for Governor Hunt to the Southern Growth Policies Board made up of 13 governors from southeastern states including Puerto Rico.  This interface exposed me to the governors of each of these states.  I also had the privilege of working with members of congress and the White House on public policy issues.  Little did I know over this expedition of wonderful experiences, I attended the school of leadership on these very capable leaders!
I am reluctant to point out just one illustration, but to give justice to all of these experiences of leadership would require a book written.  That being said, allow me to discuss for minute Governor Fob James.  Governor James knew his constitutional role of the executive branch and how it balanced within the separation of powers doctrine.  He knew the power of the chair and masterfully executed it with great authority, even when he stood alone. He also taught me without saying, that one is a majority.  Governor James examples are too numerous to recount, but he taught me so much by his daily actions about being a fearless leader.  On a side note, I was there the day he left the capitol on his last official work day in 1999, before descending down the famous George Wallace elevator; he turned around and saluted his chair, as if to sign off and pay his final respect to the office.  Awesome and sobering!  
I carried his mark of leadership brand on me into the Christian Coalition efforts in the state beginning in 1999.  I rapidly saw how hostile, win at all cost our opponents were on issues we supported or opposed.  We were involved in some very explosive high profile issues in the state like promoting pro life legislation, Christian Coalition legislation, preserving traditional marriage, protecting our young people and communities from the expansion of gambling and pornography, reducing taxes on the family, promoting choice in education, keeping the Ten Commandments in the Alabama Judicial building and so much more.  Some might say this is a pretty fiery list.  Over the course of these years we found our organization going head to head in high profile statewide skirmishes opposing two governors and the well-financed gambling magnates of the state.  I thought about Governor James often during these lonely fights.  What I have noticed over time is folks will follow a leader into the fires of battle, if their cause is pure, factual and on the moral right side of history.  
Let's talk about Trump.  Trump developed over time in business how to quickly read people and measure their high water mark or breaking point.  While being a firm believer in free trade, Trump was willing to walk out on the plank and impose short term tariffs in order to level the playing field.  He was not one to pass money under the table so paying rogues leaders' large sums of cash to tone it down was NOT going to happen.  In this Iranian situation, he went into this on the offense, not defense. If you listen to the media as a whole and the democrats; they are coming from a position of weakness and playing defense.  This is why we maintain world peace through military strength, only to use it if necessary.  Bottom line, we are on offense.  Iran needs to worry about the Big Mule and forget about those 70 virgins, because if you press this President, he knows how to swing a 2 x 4.
Have you noticed how others have emerged in this environment of fearless leadership?  Did you notice ole cranky McConnell during the Kavanagh hearings, he did not flinch.  How about Lindsey Graham, I actually look forward to his interviews now and used to find it hard to digest his McCain induced thinking.  He became a hero during the Kavanagh hearings and has emerged as one of our best GOP weapons. Look at the house during impeachment, can you believe our fearless team emerging; Kevin McCarthy, Devin Nunes, Doug Collins, Jim Jordan, Mark Meadows and so many more.  We now have a trained fearless battalion in the U.S. House of Representatives ready to lead after we win back the house in 2020.  Proving my point, Trump walks ahead of the troops into the fire, others are empowered to follow.
It was not me who came up with this powerful slogan; rather it was Andrew Jackson who once said: "One man with courage makes a majority."  My dad who also greatly influenced me regularly stated, "Son there is your side and their side, find what is right… and do not move."  It is drilled into me, one is a majority, find what is right and do not move.  
When I interview candidates running for office, I often find after being elected, there are so few who understand this principle, but to the contrary, looking to appease and the next election.  I always tell them to remember one thing; there will come a day when you will face a very tough issue, be willing to stand alone in the wake of all the noise.  Learn from Trump, one is a majority, others will eventually follow. 
In the Apostle Paul's letters to the Ephesians, he stated in Chapter 6, verse 13, "Therefore put on the full armor of God, so that when the day of evil comes, you may be able to stand your ground, and after you have done everything to stand, stand."
One is a majority, find what is right and do not move.
Opinion | Auburn Student Center named for Harold Melton, first Auburn SGA president of color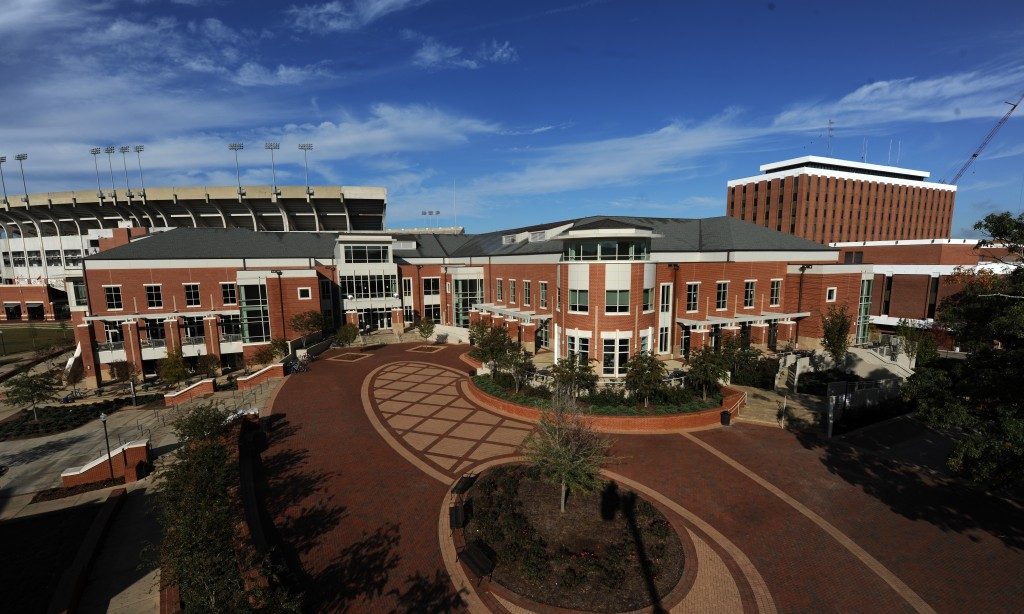 The year 1987 was a quiet one for elections across America but not at Auburn. That was the year Harold Melton, a student in international studies and Spanish, launched and won a campaign to become the first African American president of the Auburn Student Government Association, winning with more than 65 percent of the vote.
This was just the first of many important roles Harold Melton would play at Auburn and in an extraordinarily successful legal career in his home state of Georgia, where his colleagues on the Georgia Supreme Court elected him as chief justice.
Last week, the Auburn Board of Trustees unanimously named the Auburn student center for Justice Melton, the first building on campus that honors a person of color. The decision was reached as part of a larger effort to demonstrate Auburn's commitment to diversity and inclusion.
In June, Auburn named two task forces to study diversity and inclusion issues. We co-chair the task force for the Auburn Board with our work taking place concurrently with that of a campus-based task force organized by President Jay Gogue. Other members of the Board task force are retired Army general Lloyd Austin, bank president Bob Dumas, former principal and educator Sarah B. Newton and Alabama Power executive Quentin P. Riggins.
These groups are embarking on a process that offers all Auburn stakeholders a voice, seeking input from students, faculty, staff, alumni, elected officials and more. It will include a fact-based review of Auburn's past and present, and we will provide specific recommendations for the future.
We are committed to making real progress based on solid facts. Unlike other universities in the state, Auburn has a presence in all 67 counties through the Alabama Cooperative Extension System. Our review has included not only our campuses in Auburn and Montgomery but all properties across our state. To date, we have found no monuments or statues recognizing the history that has divided our country. We will continue our fact-finding mission with input from the academic and research community.
Our university and leadership are committed to doing the right thing, for the right reasons, at the right time. We believe now is the right time, and we are already seeing results.
In addition to naming the student center for the Honorable Harold Melton, we have taken steps to highlight the significant role played by Harold Franklin, the student who integrated Auburn. We are working to enhance the historical marker that pays tribute to Mr. Franklin, and we are raising its visibility in campus tours as we pay homage to his contributions as our first African American student. Last month, we awarded Mr. Franklin, now 86 and with a Ph.D., a long-overdue master's degree for the studies he completed at Auburn so many years ago.
We likewise endorsed a student-led initiative creating the National Pan-Hellenic Council Legacy Plaza, which will recognize the contributions of Black Greek organizations and African American culture on our campus.
In the coming months, Auburn men and women will work together to promote inclusion to further enhance our student experience and build on our strength through diversity. The results of this work will be seen and felt throughout the institution in how we recruit our students, provide scholarships and other financial support and ensure a culture of inclusion in all walks of university life.
Our goal is to identify and implement substantive steps that will make a real difference at Auburn, impact our communities and stand the test of time.
Naming the student center for Justice Melton is but one example. In response to this decision, he said, "Auburn University has already given me everything I ever could have hoped for in a university and more. This honor is beyond my furthest imagination."
Our job as leaders at Auburn is more than honoring the Harold Meltons and Harold Franklins who played a significant role in the history of our university. It is also to create an inclusive environment that serves our student body and to establish a lasting legacy where all members of the Auburn Family reach their fullest potential in their careers and in life.