Opinion | Trump's leadership – one is a majority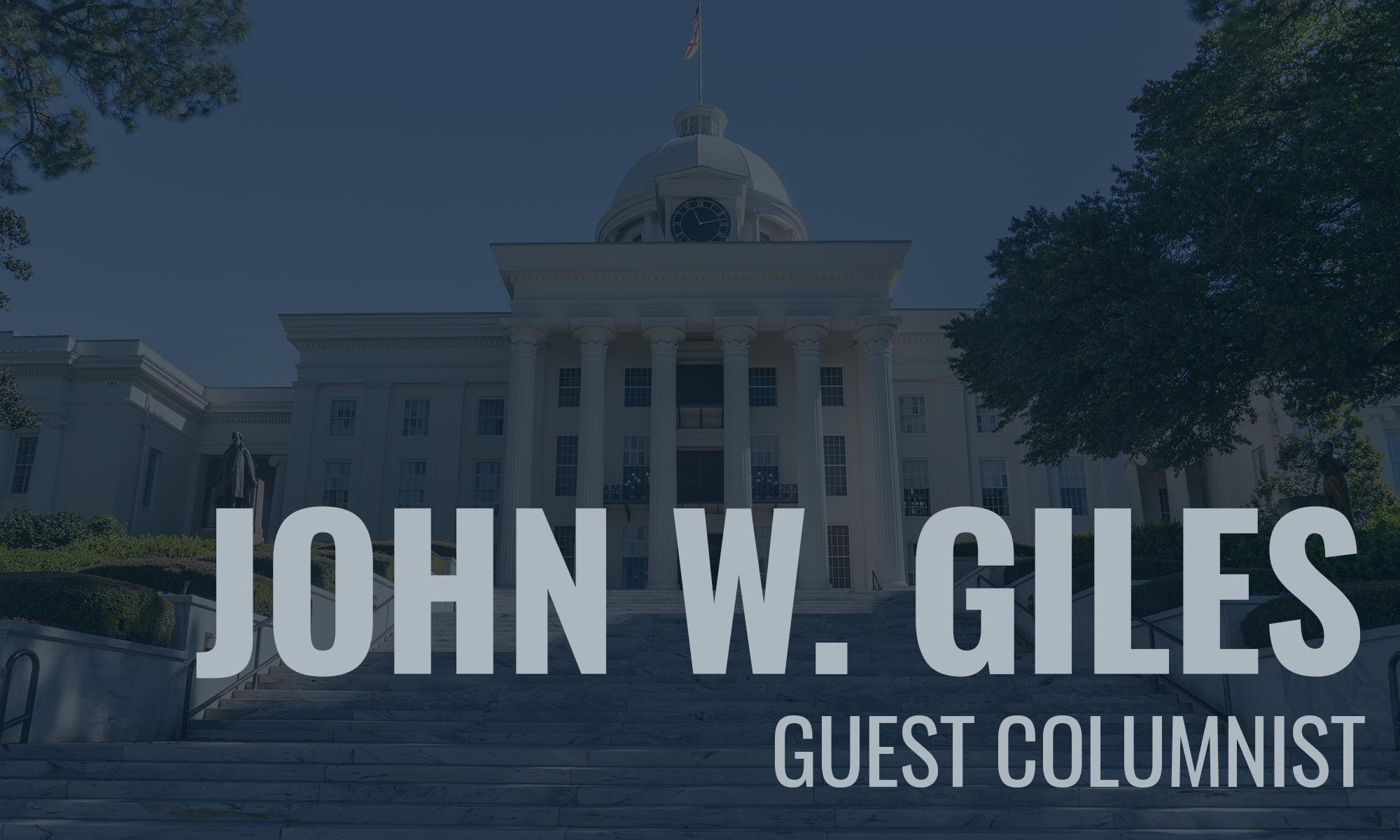 As a young 20 year old budding entrepreneur, I vigorously studied leadership.  I was attracted to the vogue readings of the day on leadership, managing and goal setting.  I learned that if you put 100 people in the room, 15 would emerge as leaders and only 3 will set goals and measure their success. My greatest lessons were real life examples of watching the management style of others.  After years of observation, I deduced that true leadership is recognizing the ability to execute alone and one being the majority.  So when you pause and contemplate management, people are starving for leadership and 3 out of 100 have it to offer.  
I was so fortunate in our family business to travel to several continents and interface with some very wealthy people. Some of these were self-made and some were heirs who built on their benefactor's success.  I also had the privilege of working for two Republican Governors: Hunt and James.  One of my assignments was being the liaison for Governor Hunt to the Southern Growth Policies Board made up of 13 governors from southeastern states including Puerto Rico.  This interface exposed me to the governors of each of these states.  I also had the privilege of working with members of congress and the White House on public policy issues.  Little did I know over this expedition of wonderful experiences, I attended the school of leadership on these very capable leaders!
I am reluctant to point out just one illustration, but to give justice to all of these experiences of leadership would require a book written.  That being said, allow me to discuss for minute Governor Fob James.  Governor James knew his constitutional role of the executive branch and how it balanced within the separation of powers doctrine.  He knew the power of the chair and masterfully executed it with great authority, even when he stood alone. He also taught me without saying, that one is a majority.  Governor James examples are too numerous to recount, but he taught me so much by his daily actions about being a fearless leader.  On a side note, I was there the day he left the capitol on his last official work day in 1999, before descending down the famous George Wallace elevator; he turned around and saluted his chair, as if to sign off and pay his final respect to the office.  Awesome and sobering!  
I carried his mark of leadership brand on me into the Christian Coalition efforts in the state beginning in 1999.  I rapidly saw how hostile, win at all cost our opponents were on issues we supported or opposed.  We were involved in some very explosive high profile issues in the state like promoting pro life legislation, Christian Coalition legislation, preserving traditional marriage, protecting our young people and communities from the expansion of gambling and pornography, reducing taxes on the family, promoting choice in education, keeping the Ten Commandments in the Alabama Judicial building and so much more.  Some might say this is a pretty fiery list.  Over the course of these years we found our organization going head to head in high profile statewide skirmishes opposing two governors and the well-financed gambling magnates of the state.  I thought about Governor James often during these lonely fights.  What I have noticed over time is folks will follow a leader into the fires of battle, if their cause is pure, factual and on the moral right side of history.  
Let's talk about Trump.  Trump developed over time in business how to quickly read people and measure their high water mark or breaking point.  While being a firm believer in free trade, Trump was willing to walk out on the plank and impose short term tariffs in order to level the playing field.  He was not one to pass money under the table so paying rogues leaders' large sums of cash to tone it down was NOT going to happen.  In this Iranian situation, he went into this on the offense, not defense. If you listen to the media as a whole and the democrats; they are coming from a position of weakness and playing defense.  This is why we maintain world peace through military strength, only to use it if necessary.  Bottom line, we are on offense.  Iran needs to worry about the Big Mule and forget about those 70 virgins, because if you press this President, he knows how to swing a 2 x 4.
Have you noticed how others have emerged in this environment of fearless leadership?  Did you notice ole cranky McConnell during the Kavanagh hearings, he did not flinch.  How about Lindsey Graham, I actually look forward to his interviews now and used to find it hard to digest his McCain induced thinking.  He became a hero during the Kavanagh hearings and has emerged as one of our best GOP weapons. Look at the house during impeachment, can you believe our fearless team emerging; Kevin McCarthy, Devin Nunes, Doug Collins, Jim Jordan, Mark Meadows and so many more.  We now have a trained fearless battalion in the U.S. House of Representatives ready to lead after we win back the house in 2020.  Proving my point, Trump walks ahead of the troops into the fire, others are empowered to follow.
It was not me who came up with this powerful slogan; rather it was Andrew Jackson who once said: "One man with courage makes a majority."  My dad who also greatly influenced me regularly stated, "Son there is your side and their side, find what is right… and do not move."  It is drilled into me, one is a majority, find what is right and do not move.  
When I interview candidates running for office, I often find after being elected, there are so few who understand this principle, but to the contrary, looking to appease and the next election.  I always tell them to remember one thing; there will come a day when you will face a very tough issue, be willing to stand alone in the wake of all the noise.  Learn from Trump, one is a majority, others will eventually follow. 
In the Apostle Paul's letters to the Ephesians, he stated in Chapter 6, verse 13, "Therefore put on the full armor of God, so that when the day of evil comes, you may be able to stand your ground, and after you have done everything to stand, stand."
One is a majority, find what is right and do not move.
Opinion | Warning: Your blood may boil
"One truth can not be denied. Someone was up to no good. And their empty proclamations to put our children first were lies."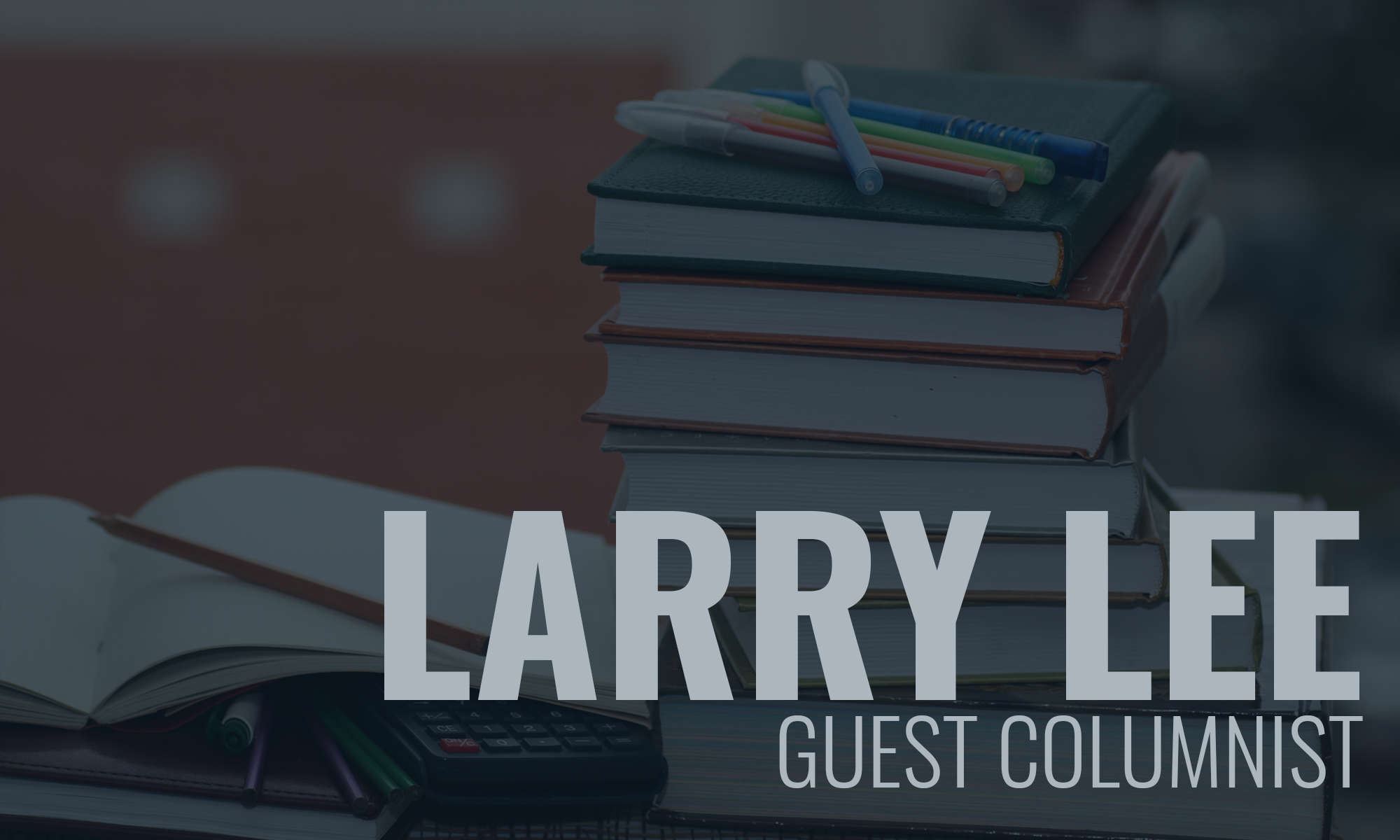 OK. It is not unusual for me to lose my cool in this very weird and very crazy political turmoil swirling around us. And why not when we are engulfed in adults acting like children?
However, none of these get me stirred up like the saga I am about to relate.
The reason being I know too much about what happened and heard many of the lies and attempts at deception in person. And certainly, because at the end of the day, it was the public school students of Alabama who paid the costs incurred because certain "public officials" betrayed the public trust.
This all unfolded in 2016, when the State Board of Education made one of the most boneheaded moves I've ever witnessed by hiring Mike Sentance of Massachusetts to be our state superintendent of education. He was a disaster. Not an educator, never a teacher, principal or local superintendent. Had applied for the Alabama job in 2011 and didn't even get an interview.
State educators were almost solidly committed to wanting Jefferson County superintendent Craig Pouncey to get the job. They considered giving the job to Sentance a slap in the face (The fact that Sentance lasted one year before packing his bags removed any doubt that he was a very bad choice).
Sentance was announced as the choice on Aug. 11, 2016. But even then, rumors of misdoing were afoot and then-State Sen. Gerald Dial called for an investigation into the hiring process within a week.
Someone orchestrated a smear campaign against Pouncey, obviously to hurt his chances of being selected by the State Board of Education. A packet of info was distributed to each board member alleging wrongdoing by Pouncey. All board members discounted the info — except Mary Scott Hunter of Huntsville.
Let's fast forward a moment. When the dust finally settled, Pouncey filed suit against Hunter and others. And just last week, Bill Britt, the editor of the Alabama Political Reporter filed the following:
"A defamation suit filed by Pouncey against former school board member Mary Scott Hunter was recently settled with Pouncey being awarded $100,000 by the state. According to Pouncey's attorney, Kenny Mendelsohn, no admission of liability by Hunter was offered under the terms of the agreement. "It is estimated the state spent as much as a million dollars or more on defense attorneysto protect Hunter and others. APR was able to identify nearly a half-million dollars in attorneys fees paid during the case, but assigning a final dollar figure is nearly impossible, because four contracts with top-tier law firms were for $195 per hour and open-ended. "The settlement puts an end to years of hearings, investigations, lawsuits, and recriminations."
[You can read all of APR's story here.]
I spent hours and hours tracking this story. What I learned was disgusting and sickening. It was obvious that the trust citizens had placed in elected officials to protect the interest of public school students was ignored. This was not about helping kids and teachers and administrators and trying to find the best state superintendent possible, it was about political agendas and adults trying to cover their ass.
I am no kid. The first-ever real life political campaign I was part of was in 1972. Which is to say that I've seen my share of political shenanigans. But none more repulsive than what happened in 2016.
Dial asked the attorney general to investigate what took place. Then he and his colleague, Democratic Sen. Quinton Ross, passed a resolution creating a legislative committee to investigate. I went to each of these sessions. They were standing room only. All kinds of folks showed up, including some of Alabama's most recognized lobbyists.
One of the more amazing things that happened was when Mary Scott Hunter, an attorney herself, told Dial that "she did not know the rules" about how the state ethics commission was supposed to handle anonymous complaints.
So Pouncey filed suit in an effort to clear his name. I don't blame him. I would have as well.
Among the things about all this that never made sense is why the state of Alabama footed the legal bill for defending those in the suit, especially Hunter.
Her actions were of her own choosing. She became a rogue state board member. She did not consult with other members before she began making sure the Ethics Commission had a copy of the bogus complaint. No other board members did this.
For whatever reason, she took matters into her own hands in an effort to harm Pouncey.  She was outside the bounds of her duties and responsibilities as a state board member.
But as is common, this legal action moved at the speed of paint drying. Then COVID-19 got in the way and civil suits got shoved to the end of the line. The best, most recent guess as to when the case would show up on a court docket was at least two years from now.
The state offered to settle for $100,000. After careful consideration with his attorney, Pouncey reluctantly decided to settle. I know Pouncey well. He has told me repeatedly that this was never about money. Instead, it was about his reputation and how certain people were willing to put politics above the interest of students. But the expectations of such ever happening grew dimmer with each day and the suit was settled.
The truth will never be known. A court will never render a verdict pointing out guilty parties. We are only left with our assumptions, based on pieced together facts gleaned from discussions and paperwork.
But one truth can not be denied. Someone was up to no good. And their empty proclamations to put our children first were lies.