Female genital mutilation survivors urge states to ban the practice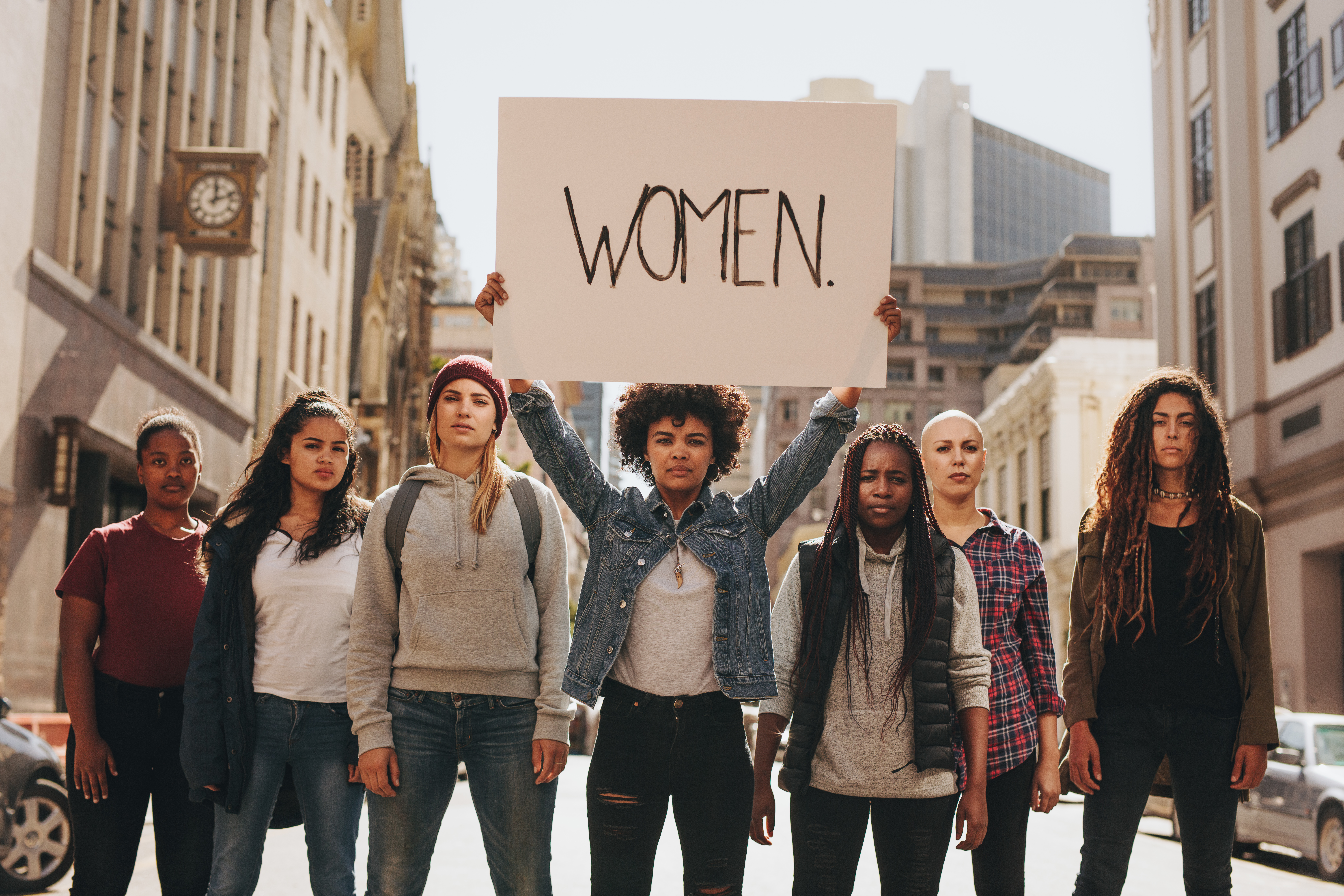 Survivors of female genital mutilation are speaking out about the scars they carry from female genital mutilation to urge U.S. lawmakers to help put an end to the practice.
35 states have implemented legislation to criminalize female genital mutilation (FGM). However, Alabama is among the remaining 15 states to have no laws criminalizing the practice.
Female genital mutilation, which is defined as a procedure to "remove, cut, circumcise, excise, mutilate, infibulate or reinfibulate" any part of the genitals for non-medical purposes on females under the age of 19.
Khatija "Kadi" Doumbia, one of millions of women who was subjected to the practice of FGM, has been able to tell several state legislators the story of how she was cut at 5-years-old in her home country of Mali in West Africa.
"I have no recollections of the actual cutting," Doumbia said in a statement. "God only knows what happened because I do not even remember the physical pain that I must have gone through while I was being cut; I am thinking that I must have fainted. Though, I do remember vividly some of the events that took place around it, such as the healing process.
"I do also remember my mother caring for me and being in charge of my personal hygiene. I have been trying to find a reason why girls have to undergo female genital mutilation, but unfortunately, I have not yet found any valid reasons; perhaps there is no reason at all other than myths and ignorance."
Elizabeth Yore, child welfare advocate and head of EndFGMToday, hopes that hearing from FGM survivors will motivate U.S. legislators to takes steps to protect women and girls from being subjected to the practice.
"When lawmakers hear from an actual victim and survivor of female genital mutilation, the horrors of this practice become very real," Yore said in a statement. "We applaud the brave women like Kadi who are working to make sure that other little girls do not endure the same trauma they did."
The World Health Organization estimates that more than 200 million women and girls worldwide have been subjected to FGM. The Center for Disease Control reported in 2012 that an estimated over 500,000 women and girls in the United States are at risk of being victims of the practice.
The EndFGMToday initiative calls again for these remaining states to outlaw the procedure in 2020, as well as pass federal legislation against the practice.
The 15 states include Alabama, Alaska, Connecticut, Hawaii, Indiana, Kentucky, Maine, Massachusetts, Mississippi, Montana, Nebraska, New Mexico, Vermont, Washington and Wyoming.
The Alabama House of Representatives adjourned early this year without taking action on HB421, a bill that would have made performing FGM on a female younger than 19 a Class B felony and charged parents or guardians who knowingly allow, authorize or direct another to perform FGM with a Class B felony.
The practice of FGM was declared a felony in 1996 under the Female Genital Mutilation Act. However, that law was deemed unconstitutional last year by a federal judge, leaving states to decide on regulating the practice.
Print this piece
McCutcheon is in "wait and see mode" on medical marijuana bill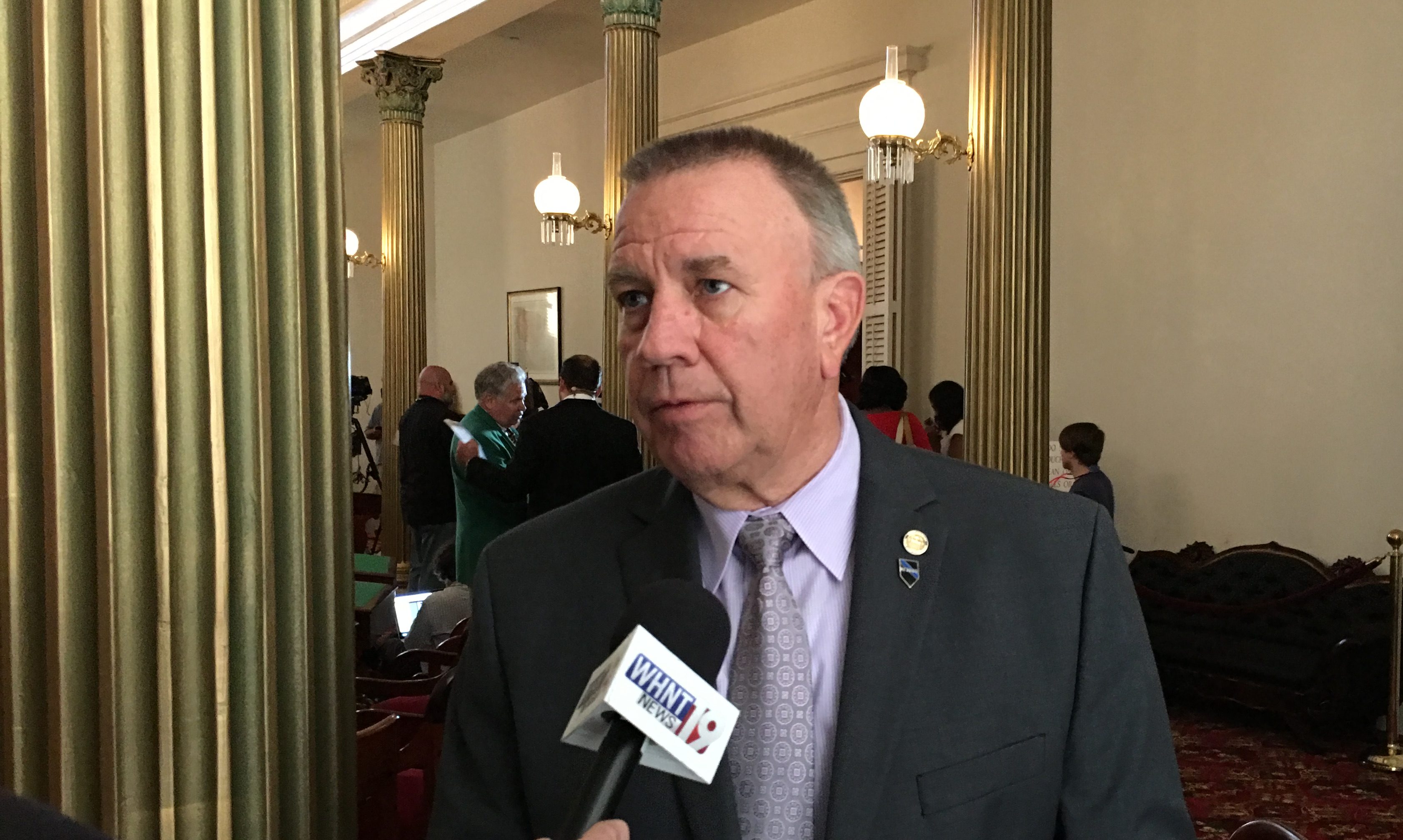 Speaker of the Alabama House of Representatives Mac McCutcheon (R-Monrovia) last Thursday was asked by reporters where he stood on pending medical marijuana legislation.
"I am in a wait and see mode," McCutcheon told reporters. "The sponsor of the bill has done a lot of work."
On Tuesday, State Senator Tim Melson (R-Florence) introduced a bill to legalize tightly controlled medical cannabis. The Medical cannabis bill introduced on Tuesday is Senate Bill 165.
"We have a letter from the Attorney General," recommending that the legislature reject the bill.
Attorney General Steve Marshall (R) is arguing that while marijuana remains a federally controlled substance the legislature should not pass a state law that would be noncompliant with federal law. Marshall believes that if medical marijuana has any medical benefit then the federal Food and Drug Administration (FDA) will be the appropriate authority to approve such legislation and the state should wait for FDA to act.
33 states already have legalized medical marijuana.
"It brings up a legal question when you get a legal opinion from the attorney general office," McCutcheon explained. "It answers some of my questions and also on the pro and the con there were some questions raised in the legal community."
McCutcheon said, "That is why we are in the mode that we are in."
Melson introduced a medical marijuana bill last year during the 2019 regular session. That bill passed the Senate; but had difficulty getting out of committee in the Alabama House of Representatives. Instead of passing medical marijuana legislation the legislature passed a bill extending Leni's Law and Carly's law and establishing the Alabama Medical Cannabis Study Commission tasked with making a recommendation to the legislature.
The Alabama Medical Cannabis Study Commission was chaired by Sen. Melson and met monthly from August to November. In December, the commission voted in favor of a draft proposal recommending that the state allow licensed medical providers to prescribe marijuana based medications to patients with a demonstrated need. The state would create the Alabama Medical Cannabis Commission to regulate medical cannabis in the state. Farmers, processors, transporters, and dispensaries would have to get a license from the Commission and product would be strictly regulated.
Despite the Commission's recommendation, SB165 remains highly controversial in the legislature and there is expected to be considerable opposition to the bill. SB165 is 82 pages long.
SB165 has been assigned to the Senate Judiciary Committee. Judiciary Committee Chairman Cam Ward (R-Alabaster) told the Alabama Political Reporter that there will be a public hearing on SB165 on Wednesday, at 8:30 a.m. in the Alabama Statehouse room 825. Opponents and proponents will both be given the opportunity to voice their opinions.
Thursday was the fourth day of the 2020 legislative session.
Print this piece