Opinion | On medical marijuana, listen to doctors, not Steve Marshall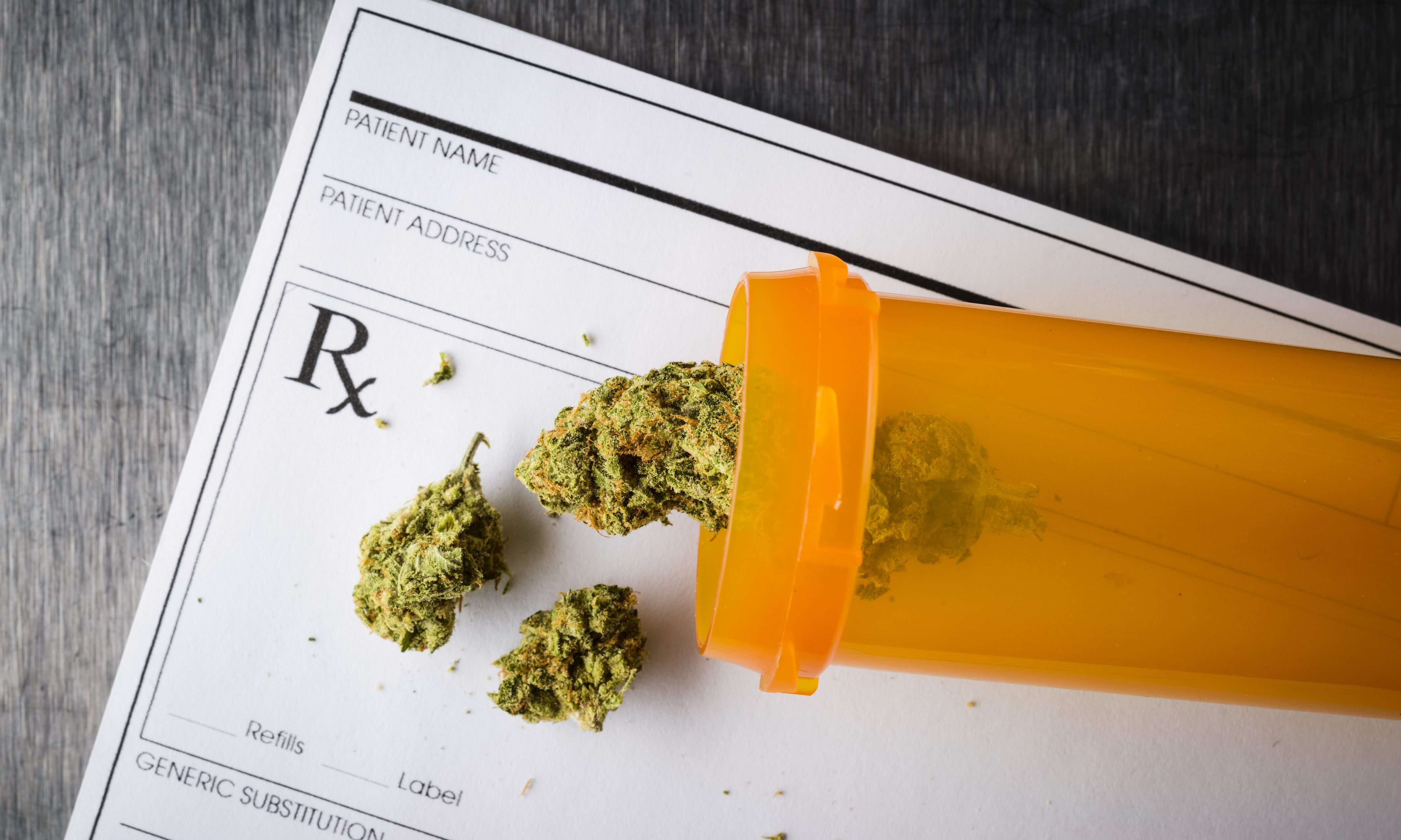 Deaths from opioid overdoses in 2018: 47,600. 
Deaths from marijuana overdoses in all recorded history: 0. 
These are fairly important numbers if you're making an argument that medical marijuana shouldn't be legalized because opioids are also used for pain and they've been a big problem. 
I know that sounds a really dumb argument to make, but it's the one Alabama Attorney General Steve Marshall tried out on Wednesday, in a letter that he sent to state lawmakers urging them not to legalize medical weed. 
In that letter, he went to extraordinary lengths to tie marijuana use to opioids, making such astute comparisons as: both are used to treat pain and both can be addictive.
See? Exactly the same!
"As with opioids, marijuana is an addictive drug," Marshall wrote. 
He then spent eight pages listing statistics and random facts that mostly had little to do with the real-world decision of whether or not to legalize marijuana and give thousands of hurting Alabamians a safer, less addictive, less abused option for pain management, seizures and a whole host of other problems. 
Honestly, Marshall's letter was one of the most inaccurate and misleading letters I've ever read from a government official. Because it stakes out a position that essentially would make illegal all addictive medicines, and then uses cherry-picked stats to sort-of argue that insane point. 
In the meantime, most actual doctors disagree with him on almost every point. 
Marijuana can be prescribed safely. It can be used safely. It can be an alternative to opioids. It can be used for long periods of time without addiction. And it can be incredibly effective at treating a whole host of issues. 
But Marshall, in his letter, dismissed all of that, and he dismissed the idea that chronic pain is a condition worthy of treatment by a drug as "dangerous" as marijuana. Seriously. In an attempt to downplay doctors' statements that marijuana is useful in treating a number of ailments, Marshall said that data show the most common ailment for which marijuana is "prescribed" is chronic pain. 
He put it in quotation marks like that. As if it's all a big ruse, but super sleuth Steve Marshall — the guy who couldn't manage to uncover his own illegal campaign contributions — has figured it out! 
After all, he did serve on one opioid committee. So, who would know better — him or doctors?  
Honestly, the insanity of these arguments and this conversation at this point in history — some 10 years after other states have been through this — is staggering. We don't need guesses and random stats to figure this out. 
Doctors have been prescribing medical marijuana for years now. There has been no catastrophe. There has been no marijuana crisis. There has been no crime spree with pot heads stealing to get their next weed fix. 
It doesn't work like that. 
Yes, marijuana is addictive, but not physically addictive. You don't get the sort of awful physical reaction when you stop using marijuana like you do when you stop using other illegal drugs like, say, alcohol and cigarettes. 
Oh, wait. 
Look, if you want facts that matter on this debate, here they are: 
Marijuana works to treat pain and other medical issues for some people. Not all people, but some people. Which is why doctors have prescribed it. 

Marijuana is not a cure for the opioid crisis, and it was never billed to be one. But in some cases, doctors have found that marijuana can be substituted for opioids in the treatment of pain. 

A person can become addicted to marijuana, but that person will not die from marijuana use. And that person, almost certainly, will not be transformed into a human zombie, who is willing to turn to prostitution or various other crimes in order to keep getting marijuana. 

Actual doctors, with medical degrees and decades of study, believe that marijuana can be helpful in treating some medical conditions. 
Nothing else in this debate should matter. Certainly not the opinions of an attorney. And don't believe my opinions on it, either. 
Go check things out for yourself. Talk to doctors who have no stake in this. Then make up your mind. 
But you can accept my opinion on this: Any person who attempts to sway you by drawing comparisons between marijuana and opioids is a fear-mongering, untrustworthy shill whose opinions would be valuable only if they were written on rolling papers.
Print this piece
Opinion | The people have always been more important than the monuments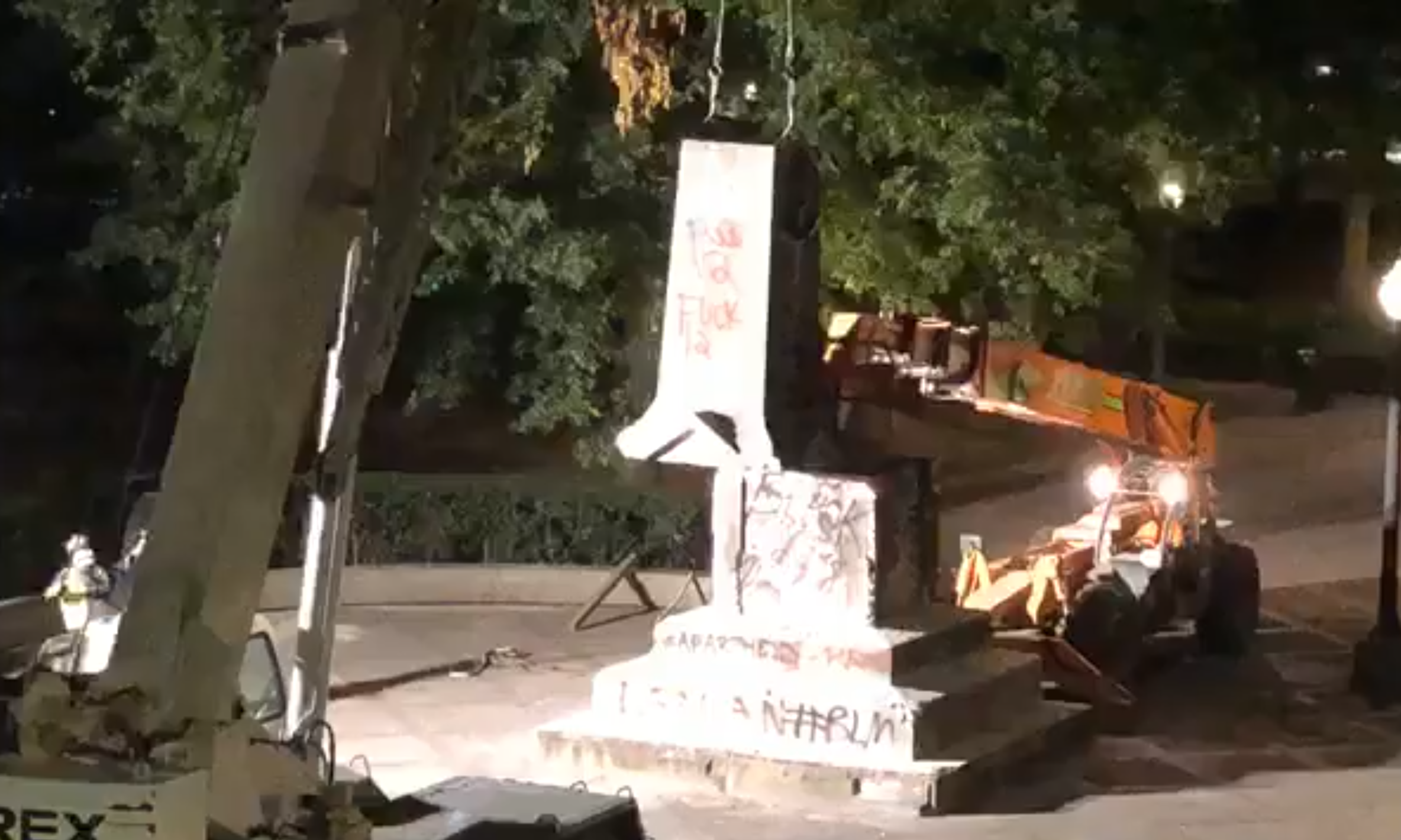 Two participation trophies fell in Alabama on Monday night. 
No tears were shed. 
On the same day that the state "celebrated" Confederate Memorial Day — which is somehow still a state holiday some 150 years after the traitorous South surrendered in its quest to make legal the ownership of other human beings — a large monument in Birmingham's Linn Park went away piece by piece and a metal statue of Robert E. Lee was toppled and hauled away from its spot outside of a Montgomery high school. 
This is progress, I guess. At least those eyesores are gone (for now, in the case of the Lee statue), even if the attitudes that kept them in place remain. 
It is no secret by now that I have never understood the fervor with which so many people in this state cling so tightly to reminders of defeated traitors who fought to enslave black people. 
I mean, I understand why racists cling to them. I don't understand how those who claim to "not have a racist bone in my body" also cling to them. I don't understand our state lawmakers creating laws to protect them. 
Monuments are meant to honor the people depicted in them. You don't see us creating monuments of the 9/11 hijackers at the former World Trade Center site, do you? 
You know why? Because while that day was historic and we'll want to remember those who died forever, we don't honor those who caused that devastation. 
But then, I don't actually think anyone is confused by this. The cries of "protecting history" or "not erasing history" are nothing more than phony excuses meant to mask the true intent of cowards too ashamed or too scared to say what they really mean. 
And what they really mean is that they still cling to this notion of white supremacy. They're just too scared of the societal backlash to put on a white hood and attend the meetings. 
These people see the removal of the Confederate monuments as a loss — a personal loss. Because that tie to the confederacy and the sad, pathetic belief that they were somehow superior because of the color of their skin has sustained them throughout their lives. 
That's why they cling so tightly to these relics of the past — because those relics represent their "heritage" and their worth. 
It doesn't matter at all that poor whites and poor blacks have so much more in common in 2020 than poor whites and rich whites. If the two groups ever bonded, ever formed a mutually beneficial coalition, they could — by the power of their numbers — change America overnight to a more just, more equitable country. 
But they won't, because poor white people would lose their ability to look down on someone. And really, what good is life if you can't make certain that someone out there has it worse than you? 
And so, here we are, more than 150 years after the end of the Civil War and more than 60 years since Dr. King crossed the bridge in Selma, still fighting battles over race and discrimination and hatred and intolerance. 
Maybe the protests of George Floyd's killing will finally be the straw to break this thing. Maybe the days of everything being on fire, along with those awful images of Floyd, will instill in the minds of enough people that there really are problems.
Maybe we can finally stop holding onto these relics of the past and concern ourselves more with holding onto each other.
Print this piece