Legislature expects $500 million more for education in 2021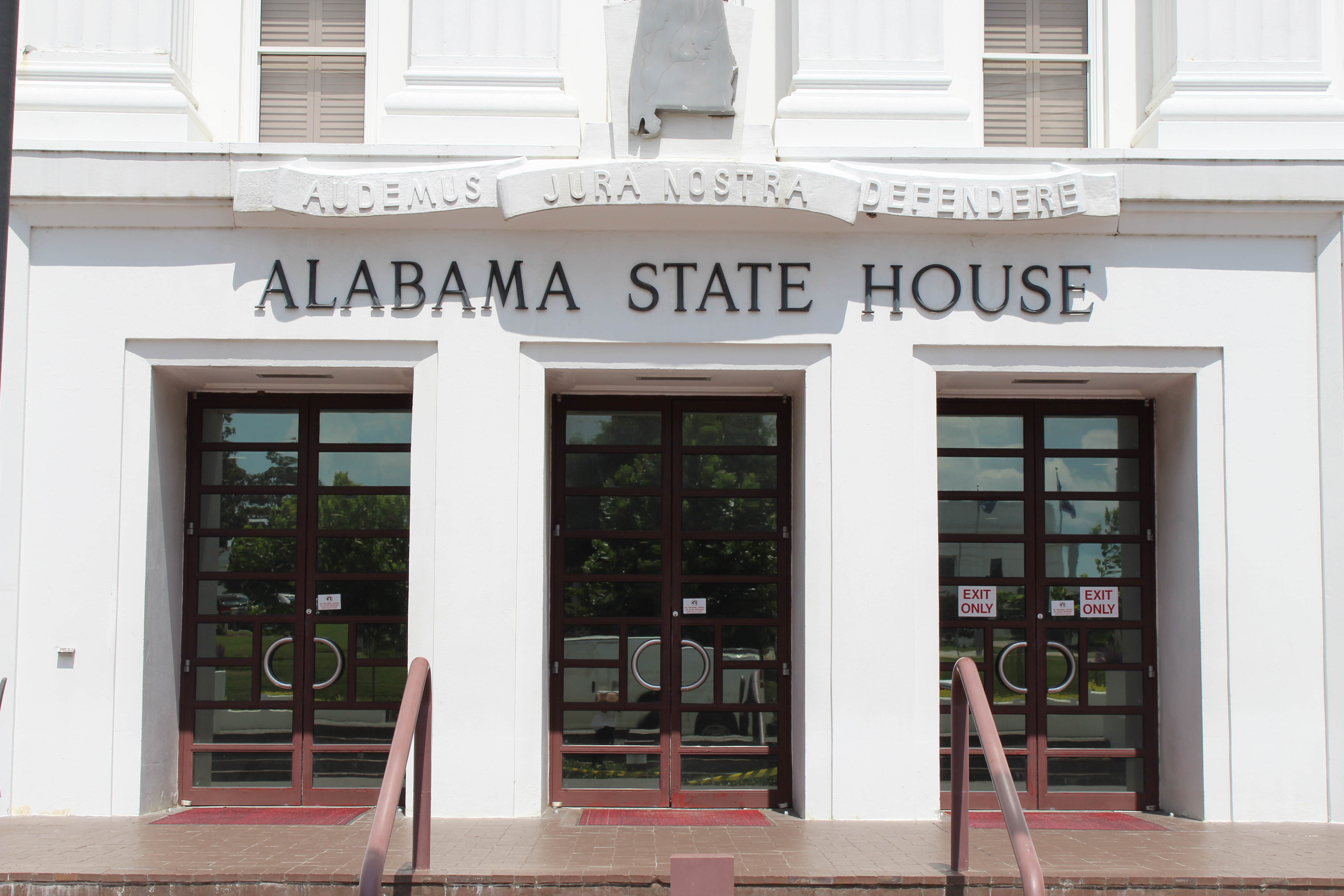 Saturday, State Senator James "Jabo" Waggoner Jr., R-Vestavia Hills, told the Mid Alabama Republican Club (MARC) that the Education Trust Fund (ETF) will be $500 million greater in the 2021 budget than in the 2020.
"Revenue in the education budget is up over $500 million because the economy is booming," Waggoner said. We are looking at a $7.5 billion education budgets instead of a $7 billion education budget that we have now.
Sen. Waggoner said that January has been spent meeting with constituents, county commissions, city councils ahead of the 2021 Legislative Session that begins on February 4. There was an important meeting in Birminghamport.
"There will probably be a thousand bills introduced," Waggoner said. "The good news is that only about twenty percent of those will pass."
State Representative Jim Carns, R-Vestavia Hills, said that there a couple of huge issues facing the Legislature. "One of them is the prison system."
Carns said that the federal government is pressuring the state to improve prison conditions. If we do it within our own resources we determine how we do it; but if there is a federal consent decree; they determine how much we have to spend.
"Gambling is coming up," Carns said. "There will be three or four different areas being brought before the legislature."
The Poarch Creek Band of Indians is putting considerable pressure on legislators to accept a proposal giving them a gambling monopoly in the state of Alabama. PCI is running statewide ads promising to pay one billion for the gambling rights. There are also legislators promoting bills to allow electronic bingo at the dog tracks and other legislators are promoting competing lottery proposals.
"We are going to have an action packed budget," Carns said. "The booming economy has increase tax receipts. We will have seven and a half billion. I can remember a few years ago where our education budget was four and a half billion.
In most states, the increased income tax receipts would mean that the money could be placed where the greatest need is. In Alabama's case, the greatest need is the Alabama Department of Corrections; because the state faces both a Department of Justice order to improve the prisons and a federal lawsuit that is currently in Judge Myron Thompson's court. In the State of Alabama however over ninety percent of revenues are earmarked. All state income taxes are earmarked for the ETF and can not be transferred to the State General Fund (SGF).
The Mid-Alabama Republican Club swore in its new officers.
Jefferson County Commissioners Steve Ammons (R) will be the new President of MARC, taking over for former State Representative Paul DeMarco, R-Homewood. DeMarco is the new Chairman of the Jefferson County Republican Party.
MARC meets for breakfast at 8:30 a.m. on the second Saturday of each month at the Vestavia Public Library.
The 2020 Legislative Session begins on February 4.
Caravan to honor the life of longtime State Rep. Alvin Holmes
The caravan is being organized by community activists Ja'Mel Brown and William Boyd.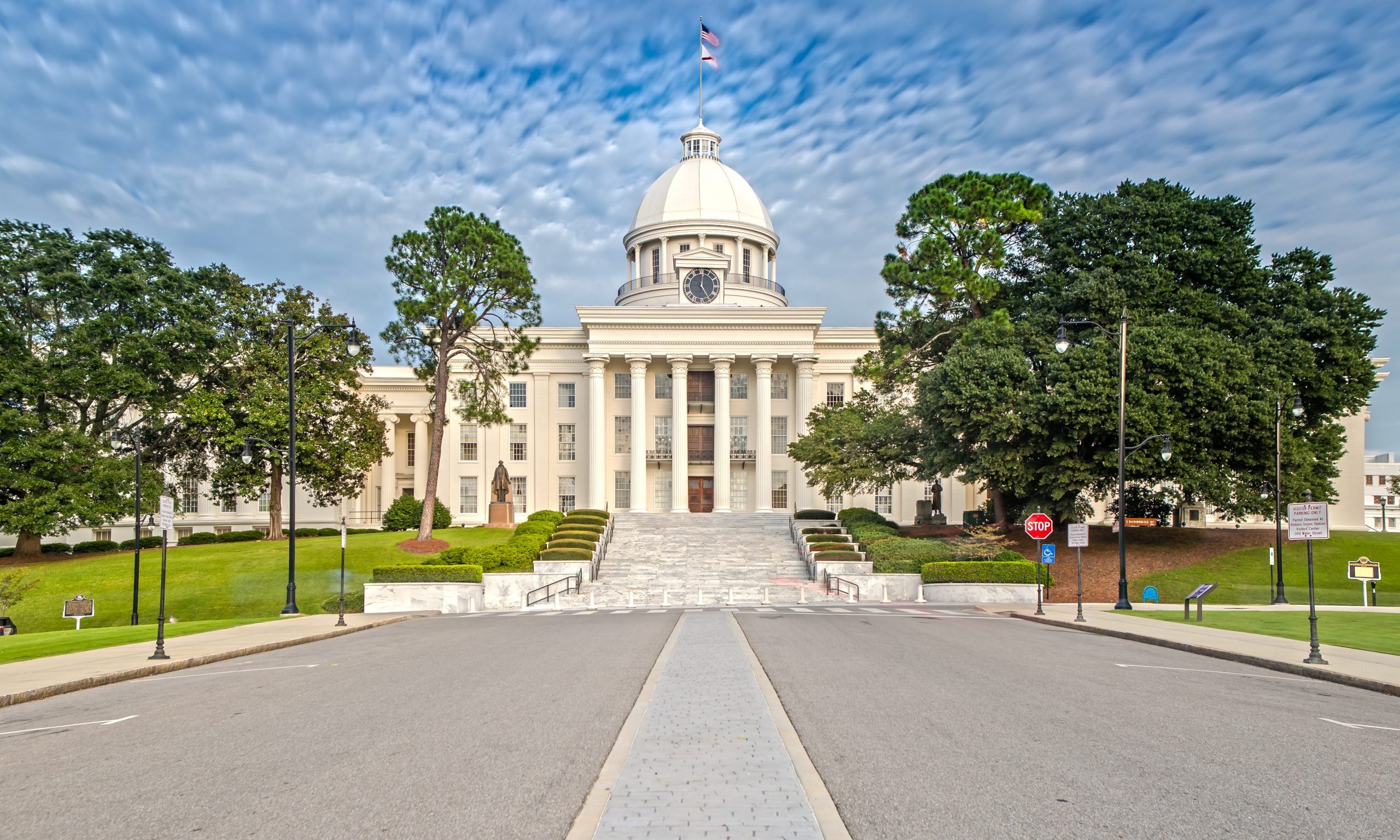 There is a car ride caravan honoring the life and service of Rep. Alvin Holmes in Montgomery at 2 p.m. Monday. The caravan is being organized by community activists Ja'Mel Brown and William Boyd.
On Saturday, Holmes passed away at age 81. He was born in 1939 into a very segregated Montgomery and spent his life battling in favor of civil rights causes. He was one of the first Black state representatives to serve in the Alabama Legislature after implementation of the Voting Rights Act.
There had been Black legislators during Reconstruction in the 1870s, but Jim Crow segregation during much of the 20th Century had effectively disenfranchised millions of Black Alabamians for generations.
Holmes served in the Alabama House of Representatives, representing House District 78 from 1974 to 2018. Holmes participated in the civil rights movement. He was a professor and a real estate broker.
The chairman of the Alabama Democratic Party, State Rep. Chris England, D-Tuscaloosa, released a statement mourning Holmes's passing.
"Representative Alvin Holmes was a great Democrat and a fighter," England said. "He stood on the frontlines of the fight for civil rights and was willing to sacrifice everything in his fight for justice for all. He not only had a long and distinguished career as a civil rights leader, but also as a member of the Legislature, serving his constituents faithfully and dutifully for 44 years. Alabama has lost a giant, whose wit, intelligence, fearlessness, selfless determination, and leadership will be sorely missed. My prayers are with his friends, family, and colleagues."
State Rep. Kirk Hatcher, D-Montgomery, fondly remembered Holmes, whom he defeated in the 2018 Democratic primary.
"Today we lost a dedicated warrior for social justice. Representative Alvin Holmes was a true public servant," Hatcher said. "What an amazing legacy he has left us! He could always be seen waging the good fight for equality in all aspects of state government and beyond. His public service is legendary and without peer."
"In recent years, I am profoundly grateful for the grace he showed me in his willingness to share with me his blueprint for effectively serving our people—and by extension the larger community," Hatcher said. "Today, my fervent prayers are with his beloved daughter Veronica, her precious mom (and his best friend), as well as other cherished members of his family and friends as they mourn his passing. I humbly join the many voices who offer a sincere 'Thank You' to Mr. Alvin Holmes for his dedicated service to our Montgomery community and our state. 'May angels sing thee to thy rest.'"
State Rep. Tashina Morris, D-Montgomery, also fondly remembered Holmes.
"Sending Prayers to The Holmes family," Morris said. "Alvin Holmes was the epitome of greatness working for his people!! May you Rest Well !!!"
Republican insider and former State Rep. Perry Hooper Jr. also served with Holmes in the Alabama House of Representatives and the Montgomery legislative delegation.
"I served with Alvin for 20 years in the Alabama Legislature," Hooper said. "We often disagreed on the issues, but even after a heated floor debate, we could shake hands at the end of the day. I always considered him a friend. He loved Montgomery and he was a great representative of his district and its issues. He was always willing to go the extra mile for one of his constituents. When I served as Chairman of the Contract Review Committee, he was one of the committee's most conscientious members. He was always questioning contracts so he could be assured that the contract represented a good use of taxpayer's dollars which as Chairman I greatly appreciated. He was one of a kind pioneer in the Alabama Legislature and will be sorely missed."
Alabama Secretary of State John Merrill served with Holmes in the Alabama House of Representatives prior to his election as secretary of state.
"I just learned that former State Rep. Alvin Holmes passed away today," Merrill said on social media. "I enjoyed the privilege of serving with him from 2010-14. There was never a dull moment whenever he was in the Chamber. I appreciated him for his candor & for his desire to work on behalf of his constituents!"
Holmes was a member of the Hutchinson Missionary Baptist Church, Kappa Alpha Psi Fraternity, Montgomery Improvement Association, Southern Christian Leadership Conference, Alabama Southern Christian Leadership Conference Board, and the National Association for the Advancement of Colored People. He has one daughter, Veronica.