Opinion | We should hold the appropriate people responsible for bullying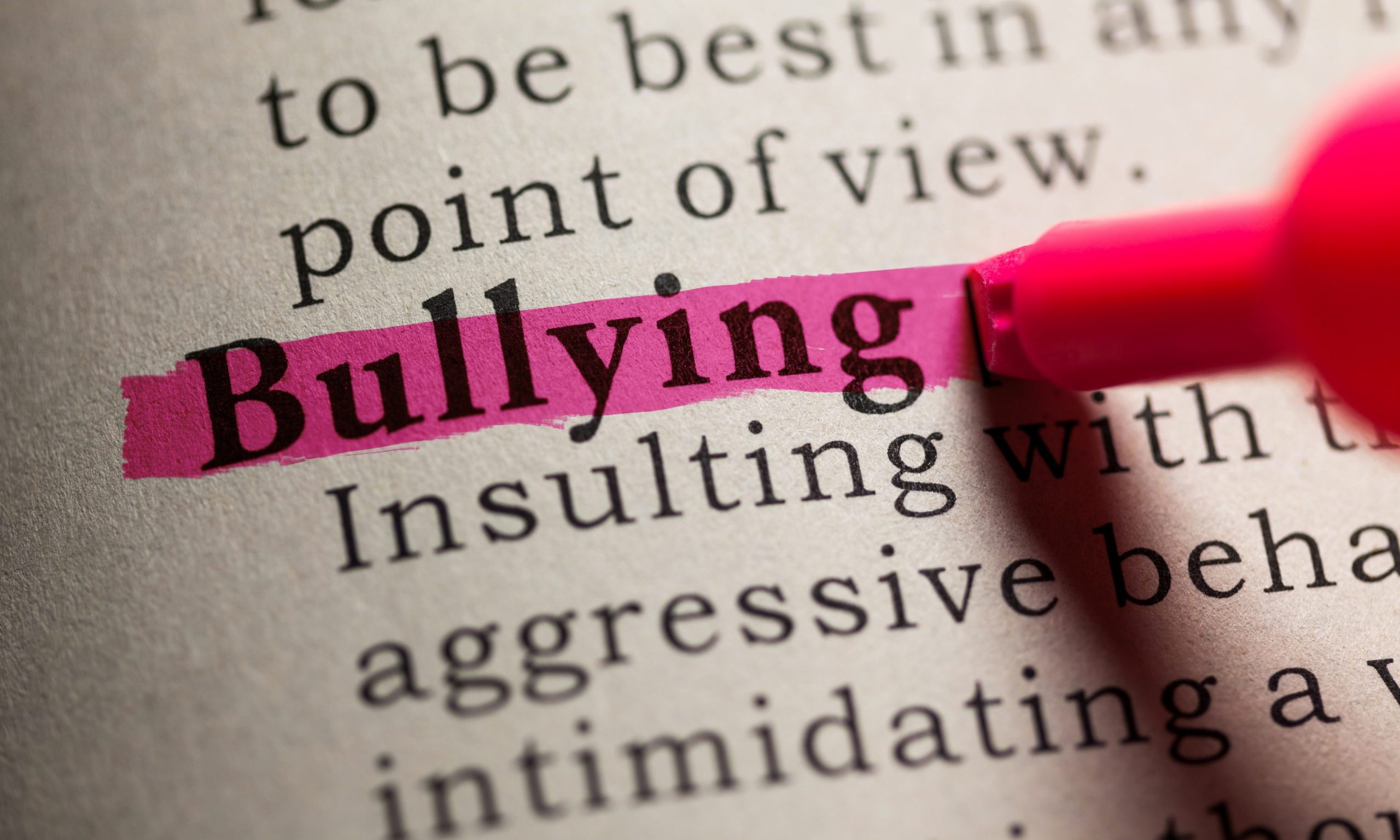 Madison County seems to have a problem with homophobia. 
Over the weekend, a gay couple who live in Madison recorded a car load of James Clemens High baseball players riding by and shouting slurs at the couple's home. The video, which was recorded on an outside security camera, was uploaded to social media and a flood of additional complaints about gay slurs and the bullying of gay students at Madison County and Huntsville City schools were posted in comments on several posts. 
That all follows the suicide of 15-year-old Nigel Shelby last year. Shelby's story and allegations from his mother that school officials ignored repeated complaints that Shelby, who was openly gay, was being bullied became national news. In the aftermath of his suicide, several other Huntsville-area students spoke of their experiences being bullied because of their sexual orientation. 
And so, here we are. In arguably Alabama's most progressive area, where we're still struggling with a 1980s problem. 
Seriously, how is homophobia an issue for high school kids in 2020? Anywhere? 
And it is a problem. 
How else do you explain a car load of baseball players — presumably popular kids around school — driving around on a Friday night shouting slurs and curse words at a house? 
The owners of the home, Colin Tomblin and his partner Jason, stated in their original post of the video that they didn't know the kids, had never had an interaction with them and were completely dumbfounded by the incident. 
Because, again, it's 2020.  
But more than the two major incidents, the reports of daily bullying and slurs directed at other students indicate a serious, systemic issue among area students. One that doesn't appear to be getting better. 
And that is a serious, serious issue. 
"We figure if these students are out in the community acting like this, they're definitely acting like that to their fellow classmates in school," Tomblin told al.com. "You see it all the time with LGBT kids committing suicide and turning to drugs."
In response, Madison City Schools superintendent Robby Parker offered an apology to Tomblin and his partner, and James Clemens principal Brian Clayton took up the issue with the students involved and with other students at the school. 
Tomblin said he was pleased with the school's response and felt like the conversation could be beneficial. 
Which is fortunate, since apparently these kids aren't getting such guidance at home. 
Yes, school officials have a responsibility to monitor and react whenever bullying is spotted or reported. But it is not the responsibility of the school systems to teach kids decency, respect and morals. 
That should happen at home.
It's a shame that every time one of these awful incidents occur, the first place we look to place blame is on teachers and school administrators. The people we ask for statements are tied to schools. The way we identify the kids is by the name of their school. 
That's not right. 
This incident happened on a weekend and well away from school property. But even if it had happened at school, it shouldn't be a principal or superintendent answering questions about these kids saying these repulsive things. 
It should be their parents or guardians. Who are clearly failing at raising them. 
And yes, "failing" is exactly the right word. I don't care if the kids in that car were honor roll all-Americans who take soup to shut-ins every afternoon. If they're belittling and demeaning others in such a vile and ugly manner, whomever is raising them is failing. 
Of course, that's assuming that someone at home isn't condoning such atrocious behavior and uttering similarly vile comments around their kids. After the decency transgression the country has endured over the last several years, that's a big assumption. 
Schools aren't equipped to handle failures in character building at home. They can drill into the students that they'll be punished if their abhorrent behavior is spotted or reported and they can offer lessons in acceptance and respect. 
But they can't outweigh the expectations of home. 
And it's time we all started holding the right people accountable for these deplorable incidents.
Print this piece
How Alabama's government stays broken
It doesn't take a rocket scientist — or even any kind of scientist — to figure out that Alabama's state government is broken. 
I mean, really, just look around. At the poverty, the poor education, the racism, the arrested public officials, the in-your-face public corruption and the complete disregard for the welfare of the majority of the people in the state. 
But, while the overall awfulness of Alabama's governance might be easy to diagnose, the underlying causes — the daily examples that explain just how it stays so broken — are far harder to put your finger on. Because they are mostly wrapped up in mundane occurrences that take place within the walls of the State House or the capitol or the Supreme Court chambers or some other government building. 
Things like SB117/HB140. 
Those are the official names for a bill in both the senate and house that will "clarify existing law relating to disposal of solid waste." 
Sounds innocent enough, right? Just gonna get this minor landfill situation straightened out. No biggie. 
Ah, but see, SB117/HB140 is the prime example of Alabama's broken government. 
It is the prime example of how your lawmakers aren't working for you. It is the perfect encapsulation of everything that is wrong in this state.
Basically this landfill bill would make it OK to cover existing landfills with artificial covers, instead of the six inches of earth that is currently required. 
Now, this still doesn't sound like a big deal. And it won't be one if you don't mind third-world diseases, the smell of rotting meat, frequent fires, coyotes and feral dogs roaming your streets and rats. Lots and lots of rats. 
Applying six inches of earth each day to cover the garbage dumped at landfills prevents those things, the EPA figured out long ago. And it set those parameters in the rules it recommends to states. Alabama agreed, and the state adopted that rule, along with others, into law several years ago. 
Regular landfills have to cover with six inches of earth every day. Construction landfills have to do so once per week. 
This is a simple law. 
But if you operate a landfill, it's an expensive one. And a time consuming one. 
Ah, but luckily, those laws are environmental laws. And in Alabama, we figured out long ago that environmental laws can be cumbersome and expensive, so we set up a bit of a … let's just call it a workaround. 
The Alabama Department of Environmental Management. 
You'll find we do this a lot — set up an entity that lies somewhere between the laws and the enforcement of the laws whose only job it seems is to give free passes to the bigwigs and corporations who violate those specific laws. 
We do it with the Ethics Commission. With the Public Service Commission. And with ADEM. 
It's genius, really. The laws are still on the books and no one has to overtly roll back protections that would lead to rotting garbage attracting disease carrying rodents by the thousands. 
Instead, just get ADEM to quietly stop enforcing the law. 
Which is exactly what ADEM has done in this case. It was allowing landfills all over the state to cover garbage with tarps and various other materials. The tarps and other covers inevitably got holes in them, and a Noah's Ark-level of animals descended upon the landfills to dine and spread the garbage all over adjoining neighborhoods. 
The neighbors, tired of the smell and the disease and the roaming animals, sued, citing in their legal filing horror stories of living near these maggot farms that smelled like death. 
They sued ADEM for failing to do its job, and for essentially rewriting the law to allow businesses to do whatever they wanted to do. 
And lo and behold, the Alabama Court of Civil Appeals agreed with them. In a lengthy, detailed decision entered last October, the five-judge panel noted that ADEM didn't have the authority to rewrite the law. 
The case is now before the Alabama Supreme Court, but everyone knows that the Appeals Court judges are correct. 
But why bother with trying to win over judges when you can instead just change the laws through the crooks in the Alabama Legislature? 
And so, here we are, with a handful of lawmakers in both chambers of the legislature willing to attach their names to legislation that will allow businesses to ignore the standards imposed by the EPA, ignore the standards that are commonplace in most other states and change Alabama law to benefit a handful of landfill owners at the expense of thousands of Alabama citizens. 
And this, kids, is how Alabama's government stays broken.
Print this piece