Rogers says that Democrats have been quick to rush to Iran's defense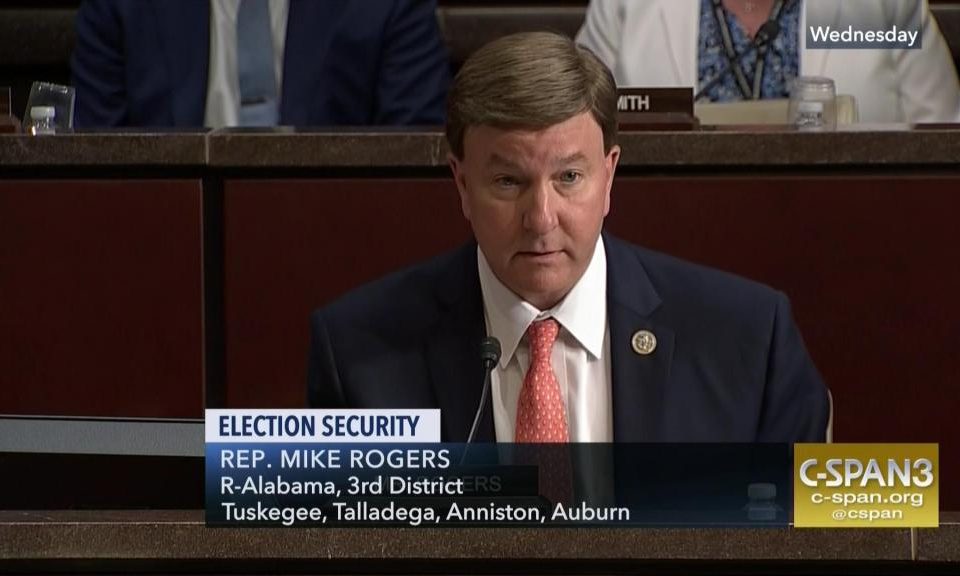 Wednesday, Congressman Mike Rogers, R-Saks, slammed Democrats for their criticism of President Donald J. Trunp's (R) decision to order the killing of Iranian Lt. General Qasem Soleimani. Rogers said in a statement that while he stands behind the President, Democrats have rushed to the defense of Iran.
"In this new year and decade, the world remains a very dangerous place," Congressman Rogers said. "Recently, President Trump had the opportunity to take out a very bad actor who wished harm on Americans and was responsible for the deaths of 600 U.S. soldiers."
"In Baghdad, Qassem Soleimani, an Iranian commander, was killed by some of our brave men and women serving in uniform," Rogers continued. "A known terrorist is now eliminated and I strongly stand with President Trump on his bold and decisive actions. But Democrats have been quick to rush to Iran's defense. Can you believe that?"
Because Democrats are so blinded by their complete hatred for President Donald Trump, they cannot even acknowledge the death of this terrorist was done in the interest of the United States' national security," Rogers added. "Speaker Nancy Pelosi even brought a war powers resolution to the House Floor in an attempt to tie the hands of our president."
"As a senior member of the House Armed Services Committee and the Ranking Member on the Committee on Homeland Security, I strongly opposed this blatant politically-driven move," Rogers explained. "Making it harder for any president to keep our homeland and citizens safe is irresponsible and just plain dangerous. As I said in my speech last week on the House Floor, "This resolution maligns our President, undermines our national security and makes a martyr of a man who killed nearly 600 Americans.""
Rather than uniting behind the President to confront Iran, House Democrats have continued with their impeachment efforts against the President. House Democrats blocked a Republican led resolution on Wednesday supporting the people of Iran and their demands for a democratically elected government.
"Democrats can't bring themselves to acknowledge that President Trump was right to take out Soleimani or support the Iranian citizens protesting for their freedom," Rogers said. "Instead, they continue their attempted coup in the form of the sham impeachment process."
"President Trump's record of accomplishments is clear and irrefutable," Rogers concluded. "Unfortunately, Speaker Pelosi and Democrats just can't put America first."
Congressman Mo Brooks, R-Huntsville, also opposed Democratic efforts to weaken the President's war powers with Iran.
"I voted against the Socialist Democrats' flawed war powers resolution that ties President Trump's hands against Iran," Brooks wrote. "Sports fans know that often times the best defense is a good offense. The flawed war powers resolution would prohibit the president from using offensive measures, thereby endangering national security. President Trump needs the flexibility to act quickly to save American lives."
Congressman Mike Rogers is currently in his ninth term representing Alabama's Third Congressional District. Rogers is the Ranking member on the House Homeland Security Committee and a senior member of the House Armed Services Committee.
Print this piece
Lawmaker files bill to ban treatments for transgender kids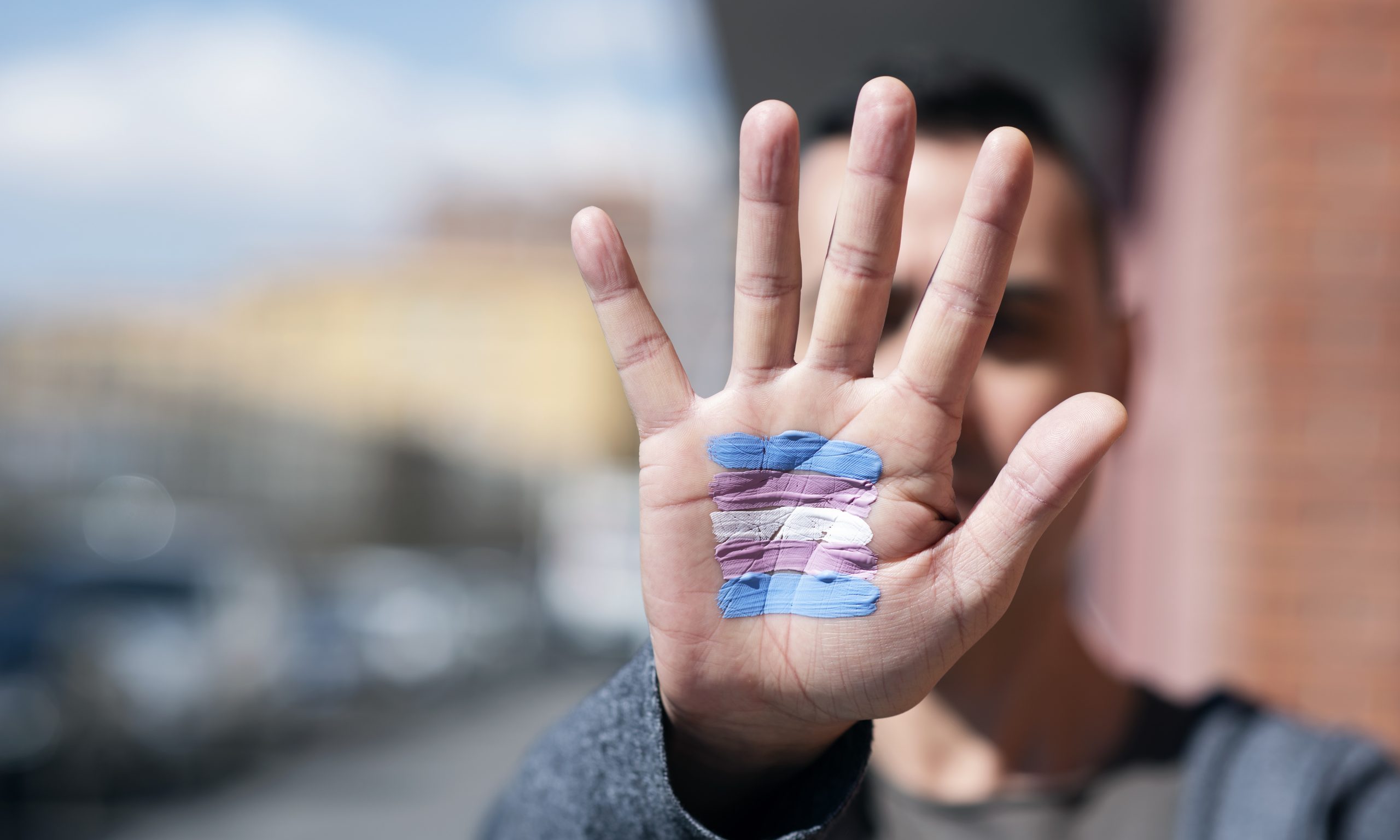 Republican Wes Allen, R-Troy, filed a bill to prevent doctors from providing hormone replacement therapy or puberty suppressing drugs to people younger than 19 who identify as transgender.
HB303, the Alabama Vulnerable Child Compassion and Protection Act,  would make it a Class C felony, punishable by up to 10 years in prison, for doctors to prescribe puberty-blocking medications or opposite gender hormones to minors. Allen's legislation would also ban hysterectomy, mastectomy or castration surgeries from being performed on minors.
"I was shocked when I found out doctors in Alabama were prescribing these types of drugs to children," Allen said in a news release. "This is something you hear about happening in California or New York but it is happening right here in Alabama and it's time we put a stop to that practice."
Allen said that children experiencing gender dysphoria are struggling with a psychological disorder and that they need therapeutic treatment from mental health professionals instead of medical intervention that would leave their bodies "permanently mutilated." 
"These children are suffering from a psychological disorder, just as someone who is suffering with bipolar disorder or schizophrenia but we treat those patients and try to help them. We should treat these psychological disorders as well."
In 2018, a policy statement from the American Academy of Pediatrics (AAP) said that:
"Transgender identities and diverse gender expressions do not constitute a mental disorder; 

Variations in gender identity and expression are normal aspects of human diversity, and binary definitions of gender do not always reflect emerging gender identities; 

Gender identity evolves as an interplay of biology, development, socialization, and culture; and

If a mental health issue exists, it most often stems from stigma and negative experiences rather than being intrinsic to the child"
The World Health Organization (WHO) announced in 2018 that it was removing "gender identity disorder" from its global manual of diagnoses and reclassify "gender identity disorder" as "gender incongruence," which is now listed under the sexual health chapter rather than the mental disorders chapter. 
In a 2018 interview, Dr. Lale Say, a reproductive health expert at the WHO, said that gender incongruence was removed from the list of mental health disorders because "we had a better understanding that this was not actually a mental health condition and leaving it there was causing stigma. So in order to reduce the stigma, while also ensuring access to necessary health interventions, this was placed in a different chapter."
In 2012, the American Psychiatric Association revised the Diagnostic and Statistical Manual of Mental Disorders (DSM) to remove the term "gender identity disorder" from the manual and add the term "gender dysphoria."
Allen's bill will be considered by the Alabama House of Representatives in the coming weeks.
Print this piece