Brooks says that impeachment case should be dismissed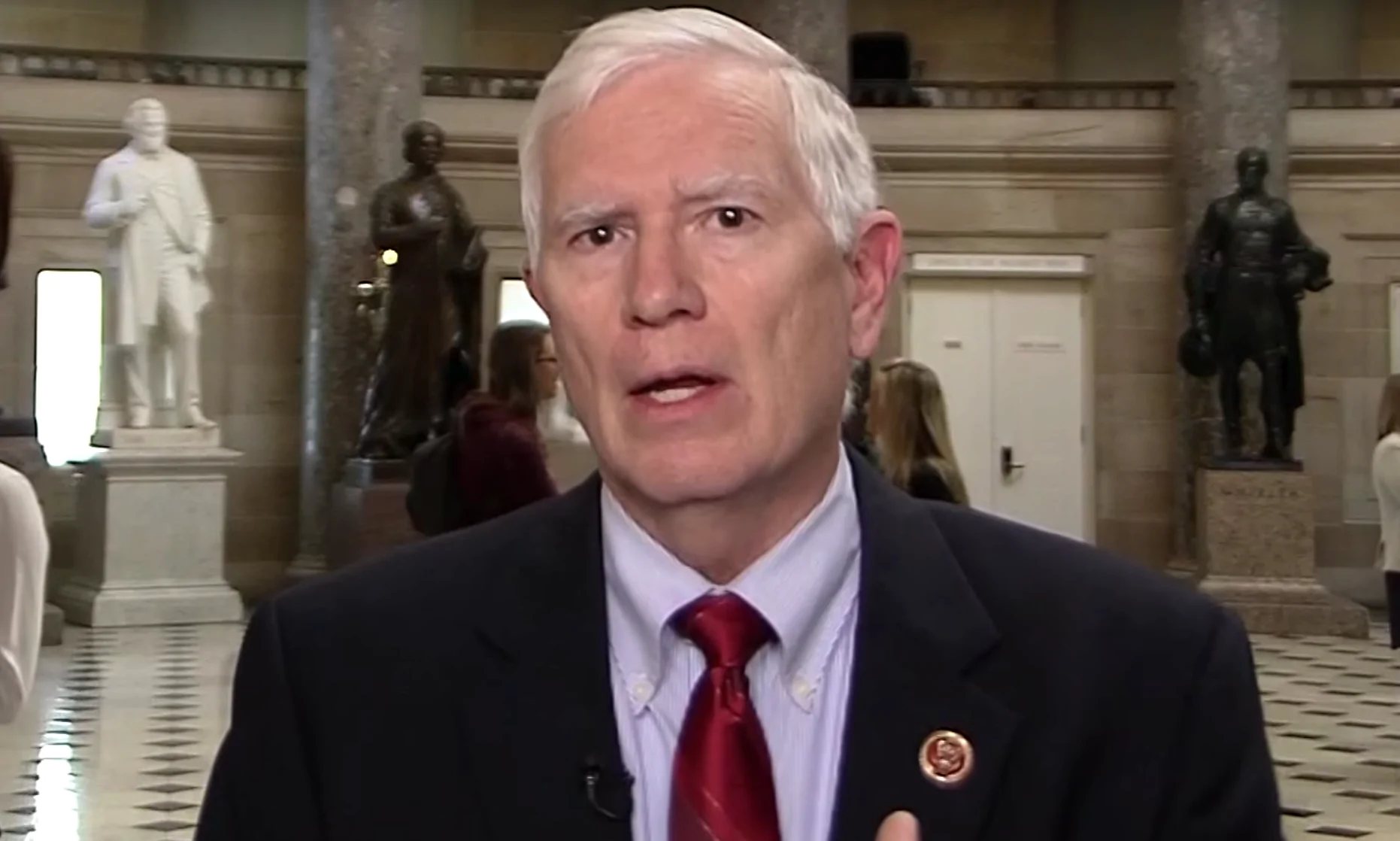 Thursday, Congressman Mo Brooks (R-Huntsville) appeared on the Fox Business Network's "Varney & Co." show to discuss the pending impeachment trial of President Donald J. Trump (R). Brooks slammed what he called "Socialist Democrats' sham impeachment" of President Trump and outlined what he expects from the Senate impeachment trial. Brooks told Stuart Varney that the case against the President should be dismissed.
"Good morning, Stuart. Well, basically it's this: the Socialist Democrats hypocrisy and deceit knows no limits in their craving for political power," Brooks said on the cable news show. "They have been lusting over the impeachment of Donald Trump since before he was even sworn into office. It was election theft, then it was Russian collusion. Those theories fell apart, and now they've got this Ukraine hoax that certainly does not meet the Constitutional requirement of treason, bribery, high crimes, or misdemeanors. Yet, they're foisting it on the American people with their allies CNN, MSNBC, and other left-wing outlets in the mainstream news media."
"I hope in the Senate that we will have justice and a fair trial, whatever that might be," Brooks said. "Let me be real clear about something involving the United States Constitution. The Constitution does not allow Congress to lightly trash the votes of the people who have elected a president of the United States. So, the framers of the Constitution set a high bar. It has to be treason. It has to be bribery, and it can't just be any crime or misdemeanor. It has to be what's called a high crime or misdemeanor, and what does the word high mean under these circumstances? It means the betrayal of the United States of America in favor of a foreign power."
Brooks said that the case should be dismissed.
"If you look at the Articles of Impeachment, they have failed to make out a case for that Constitutional requirement, and as such, it ought to be dismissed. But, maybe they'll go past the dismissal stage and have an actual trial with witnesses. I'll defer to the good judgement of my Senate colleagues, but quite clearly what the Democrats are doing is a sham and is an effort to trash over 60 million votes. That's wrong."
Brooks said that every American who believes in the Constitution should be angry about the impeachment effort.
"Every American who believes in the United States Constitution, who believes in our republic, should be angry about this effort to defraud the American people and to trash the lawful votes of over 60 million Americans," Brooks told Varney. "Yet, the Socialist Democrats seem to believe that they can do this with impunity. I hope that the voters will take them to task in 2020. Time will tell."
On Wednesday, the Democratic majority in the House referred to articles of impeachment to the U.S. Senate. House Democrats claim that President Trump abused his office for personal political gain and then obstructed Congress's effort to investigation the allegations.
Congressman Mo Brooks is in his fifth term representing Alabama's Fifth Congressional District. Brooks is a former prosecutor, Madison County Commissioner, and State Representative.
Sewell votes in favor of National Apprenticeship Act
The bill would invest more than $3.5 billion to create nearly one million new apprenticeship opportunities.
Congresswoman Terri Sewell, D-Alabama, last week voted in favor of the National Apprenticeship Act, legislation to reauthorize the National Apprenticeship Act for the first time since its enactment in 1937.
The new National Apprenticeship Act will create one million new apprenticeship opportunities over the next five years. Registered apprenticeships provide workers with paid, on-the-job training, and are the nation's most successful federal workforce training program.
"As a long-time supporter of expanding registered apprenticeships, I am thrilled to support today's legislation to provide 1 million new apprenticeship opportunities over five years," Sewell said. "Our Nation is facing the worst economic downturn since the Great Depression and estimates show that more than 7 million of the pandemic's job losses will be permanent. We need bold investments like those in the National Apprenticeship Act to accelerate the economy and help get the American people back to work in stable, good-paying jobs of the future."
The bill invests more than $3.5 billion over the next five years.
The act establishes a $400 million grant program to support the expansion of apprenticeship opportunities, including pre-apprenticeships and youth apprenticeships, which will increase $100 million annually to reach $800 million by 2025.
The legislation also codifies and streamlines standards for registered apprenticeship, youth apprenticeship and pre-apprenticeship programs to make it easier for both apprentices and employers to participate in high-quality apprenticeships and codifies the Department of Labor's Office of Apprenticeship.
It directs the office to convene industry leaders, labor organizations, educators and others to expand apprenticeships into new occupations and sectors.
Supporters say the bill could yield $10.6 billion in net benefits to U.S. taxpayers in the form of increased tax revenue and decreased spending on public-assistance programs and unemployment insurance, and that nothing is more effective at breaking the cycle of poverty than a well-paying full-time job.
Sewell is about to enter her sixth term representing Alabama's 7th Congressional District.