Alabama League of Municipalities endorses Greg Cochran as Executive Director
During its January 16th board meeting, the Executive Committee of the Alabama League of Municipalities unanimously endorsed Deputy Director Greg Cochran as ALM's fifth Executive Director beginning June 2nd following the retirement of Ken Smith. Cochran's appointment will be confirmed by a vote of the organization's membership at its May convention in Tuscaloosa.
"Greg has always provided outstanding representation for municipal government at the State House and understands the many layers and unique dynamics involved in the legislative process," ALM President Mayor Ronnie Marks of Athens said. "We are confident in his leadership and ability to carry us forward as the League expands its services and continues to play a vital role in addressing the challenges and opportunities facing our communities. The membership appreciates Ken Smith and his 34 years of service and looks forward to working with Greg."
Since 1996, Cochran has served the League's members as Director of Advocacy and Public Affairs and then Deputy Director where he led ALM's legislative, advocacy and governmental efforts as well as many outreach and stakeholder endeavors. With more than 30 years of experience in governmental affairs, he has developed crucial relationships at every level of government and has served as the League's lead lobbyist for more than two decades.
"Not only does Greg have the institutional knowledge and forward-thinking drive to take the League into the next decade, he is highly respected by our membership as well as our state's lawmakers and thought leaders," said ALM Vice President Mayor Leigh Dollar of Guntersville. "Endorsing Greg was an easy decision for our board."
During the mid-1980s, Cochran began working on political campaigns as a volunteer, including Montgomery Mayor Emory Folmar's re-elections in 1984 and 1988. In 1990 Cochran joined the staff of the Medical Association of the State of Alabama as the Director of Legislative Affairs. He then served as Vice President of Governmental Relations for the Mobile Area Chamber of Commerce followed by Vice President of Legislative Affairs for the Business Council of Alabama until he joined the ALM staff.
"I am appreciative and humbled by the Executive Committee's public endorsement of me to fill the Executive Director's position upon the retirement of our current director in June," Cochran said. "We have been the voice of municipal governments for 85 years and I am excited for this opportunity to lead our organization as we continue our mission to provide municipal officials and employees from metropolitan cities as well as rural towns across Alabama with the tools and resources necessary to not only deliver but enhance quality of life services for their citizens."
Cochran earned his Certified Association Executive (CAE) designation from the American Society of Association Executives and is a graduate of the prestigious Delta Regional Executive Leadership Institute, a year-long executive leadership academy formed by the Delta Regional Authority (DRA) to train leaders from diverse backgrounds, sectors and industries across eight states to improve the economic competitiveness and social viability of the Mississippi River Delta and Alabama Black Belt.
The Alabama League of Municipalities is a nonpartisan membership association of more than 450 incorporated cities and towns. Since 1935, the League has worked to strengthen municipal government through advocacy, training and the advancement of effective local leadership. As the recognized voice of Alabama's cities and towns, ALM's member municipalities benefit from a variety of programs, services and activities that unify and strengthen Alabama's communities and improve the quality of life for Alabama's citizens.
Print this piece
Lawmaker files bill to ban treatments for transgender kids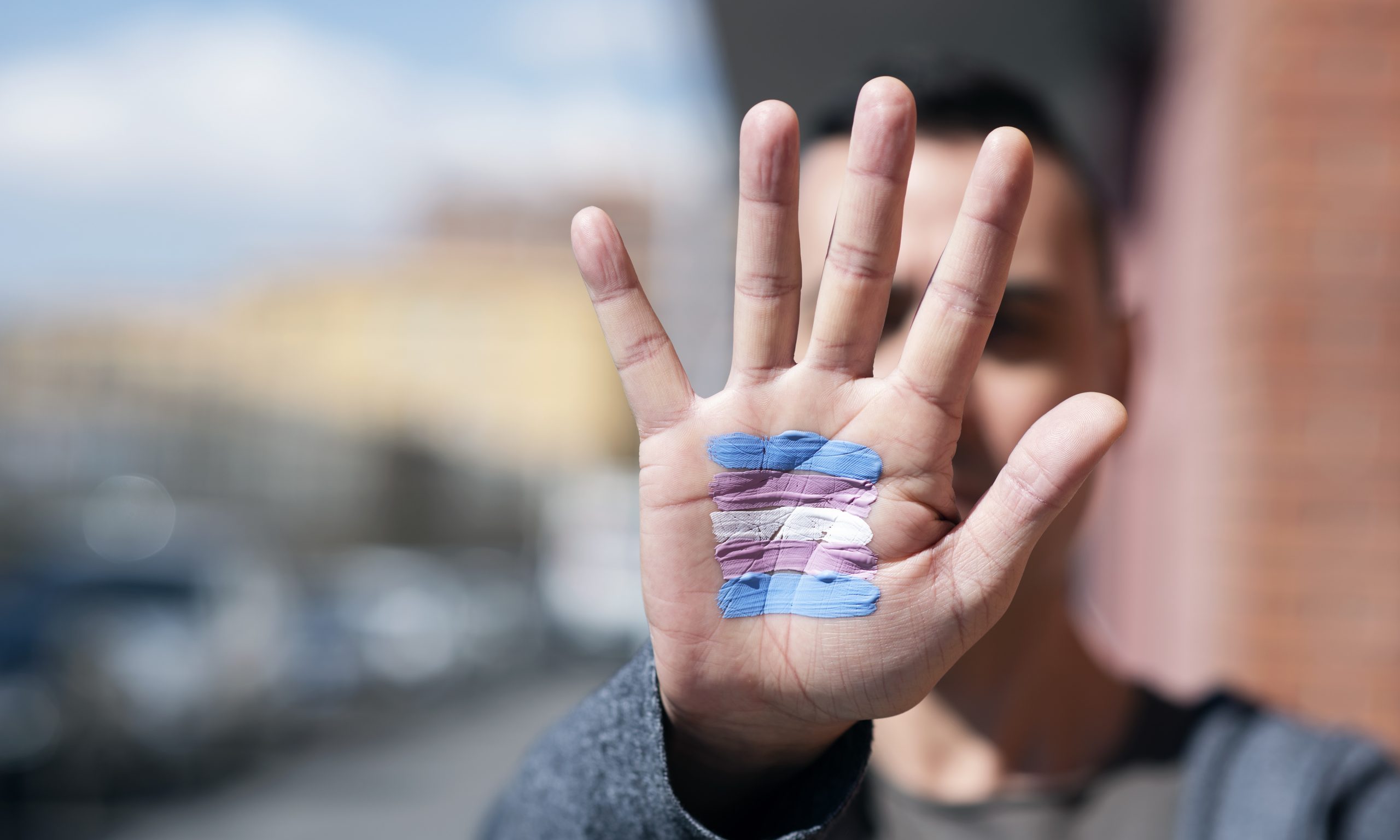 Republican Wes Allen, R-Troy, filed a bill to prevent doctors from providing hormone replacement therapy or puberty suppressing drugs to people younger than 19 who identify as transgender.
HB303, the Alabama Vulnerable Child Compassion and Protection Act,  would make it a Class C felony, punishable by up to 10 years in prison, for doctors to prescribe puberty-blocking medications or opposite gender hormones to minors. Allen's legislation would also ban hysterectomy, mastectomy or castration surgeries from being performed on minors.
"I was shocked when I found out doctors in Alabama were prescribing these types of drugs to children," Allen said in a news release. "This is something you hear about happening in California or New York but it is happening right here in Alabama and it's time we put a stop to that practice."
Allen said that children experiencing gender dysphoria are struggling with a psychological disorder and that they need therapeutic treatment from mental health professionals instead of medical intervention that would leave their bodies "permanently mutilated." 
"These children are suffering from a psychological disorder, just as someone who is suffering with bipolar disorder or schizophrenia but we treat those patients and try to help them. We should treat these psychological disorders as well."
In 2018, a policy statement from the American Academy of Pediatrics (AAP) said that:
"Transgender identities and diverse gender expressions do not constitute a mental disorder; 

Variations in gender identity and expression are normal aspects of human diversity, and binary definitions of gender do not always reflect emerging gender identities; 

Gender identity evolves as an interplay of biology, development, socialization, and culture; and

If a mental health issue exists, it most often stems from stigma and negative experiences rather than being intrinsic to the child"
The World Health Organization (WHO) announced in 2018 that it was removing "gender identity disorder" from its global manual of diagnoses and reclassify "gender identity disorder" as "gender incongruence," which is now listed under the sexual health chapter rather than the mental disorders chapter. 
In a 2018 interview, Dr. Lale Say, a reproductive health expert at the WHO, said that gender incongruence was removed from the list of mental health disorders because "we had a better understanding that this was not actually a mental health condition and leaving it there was causing stigma. So in order to reduce the stigma, while also ensuring access to necessary health interventions, this was placed in a different chapter."
In 2012, the American Psychiatric Association revised the Diagnostic and Statistical Manual of Mental Disorders (DSM) to remove the term "gender identity disorder" from the manual and add the term "gender dysphoria."
Allen's bill will be considered by the Alabama House of Representatives in the coming weeks.
Print this piece