Sessions says that Christians are under attack in America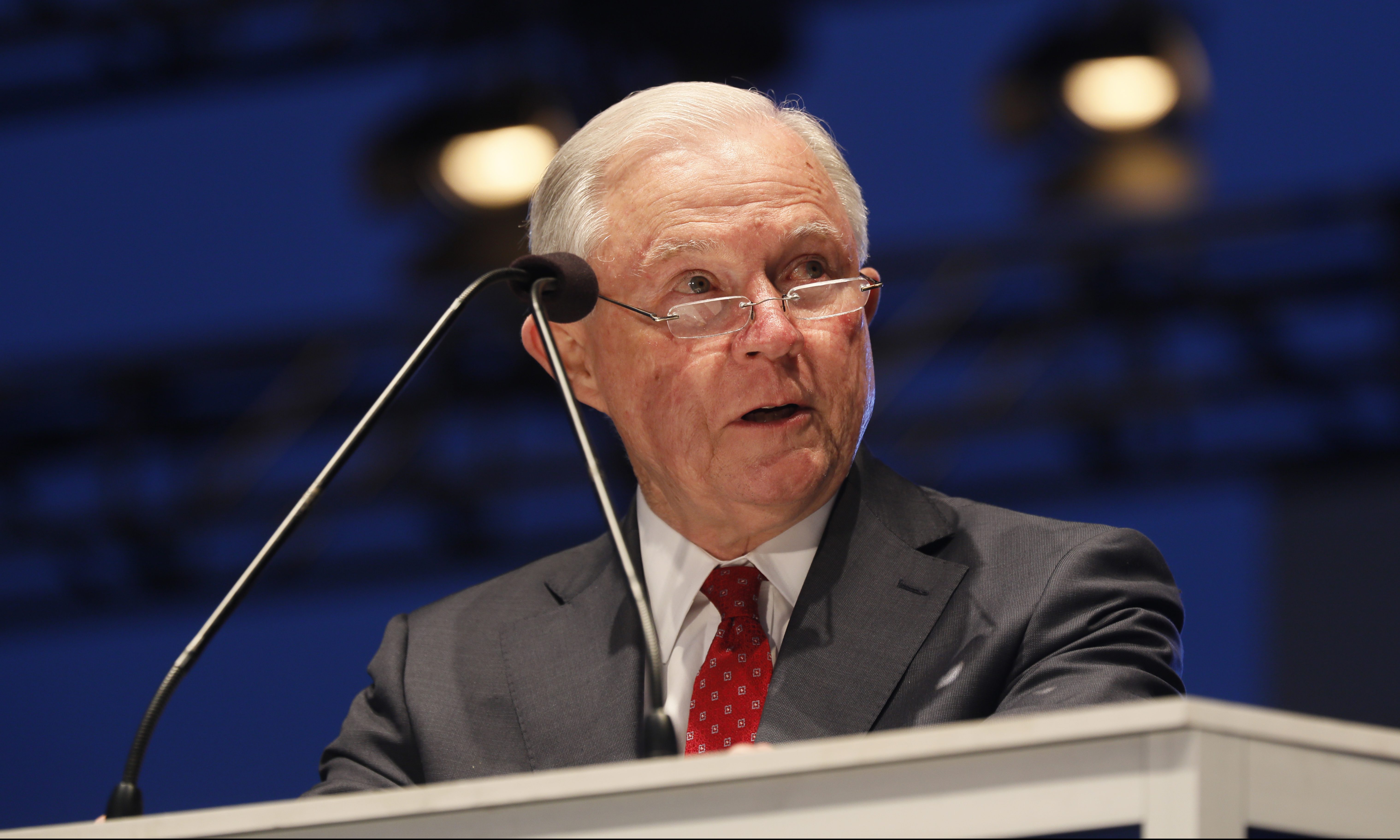 Last Wednesday, Senate candidate and former Attorney General Jeff Sessions (R) issued a response to what he called the latest attack from Ron Reagan's national atheist group, the Freedom From Religion Foundation (FFRF).
"Christians and people of all faiths are under attack in America," Sessions said. "Ron Reagan's atheist group is spending millions of dollars attacking Christians in the name of religious liberty. I can promise you that we will not be intimidated by some leftists from Hollywood. My message to people of faith is this: 'I HAVE YOUR BACK.' I have spent my whole life fighting to make sure that Christians and people of all faiths can boldly live out their faiths. That is what religious liberty means."
"The Constitution explicitly guarantees the right for every American to freely exercise their religious beliefs," Sessions stated. "They don't have to ask the FFRF for permission. The FFRF were constant critics of me and our work at the Department of Justice to protect religious liberty, using unjustified and extreme arguments that have no basis in the Constitution."
"This group, and others, continually write threatening letters to public institutions to frighten and intimidate them from allowing Constitutionally-protected expressions of faith," Sessions continued. "They have gotten away with it for too long. I will never back down from this fight."
On January 14, the FFRF sent a letter to Sessions accusing the former Attorney General of making disparaging and inaccurate statements about the group.
Ron Reagan Jr. is the son of former President Ronald W. Reagan (R) and former First Lady Nancy Reagan. He has long ago denounced both his father's Republican political philosophy and his Christian faith. Reagan was featured in a commercial for the FFRF that played during Tuesday's Democratic debate.
"Hi, I'm Ron Reagan, an unabashed atheist, and I'm alarmed by the intrusions of religion into our secular government," Reagan says in the opening of the advertisement. "That's why I'm asking you to support the Freedom From Religion Foundation, the nation's largest and most effective association of atheists and agnostics working to keep state and church separate, just like our Founding Fathers intended. Please support the Freedom From Religion Foundation."
He concludes the advertisement by saying, "Ron Reagan. Lifelong atheist. Not afraid of burning in hell."
The Wisconsin based FFRF has frequently attacked people of faith in Alabama, most recently a school in Tallapoosa County for allowing baptisms before football practice,
Sessions is a candidate for the Republican nomination for the Senate seat currently held by Doug Jones (D). Sessions previously served in the Senate from 1997 to 2017.
Original reporting by the Washington Examiner contributed to this report.
Print this piece
National Right to Life Committee endorses Aderholt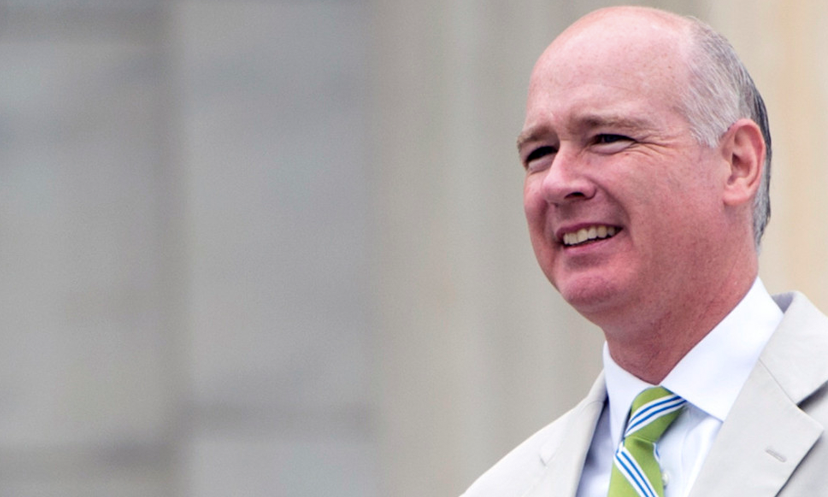 Wednesday, the campaign to re-elect Congressman Robert Aderholt, (R Haleyville) announced that the National Right to Life Committee (NRLC) has endorsed him for re-election to Alabama's Fourth Congressional District.
"I am truly humbled to have the endorsement of the National Right to Life Committee," said Congressman Aderholt. "I have, and I always will, fight for those who are the most vulnerable among us. I cannot think of anyone more vulnerable than the unborn. The National Right to Life Committee is committed to this fight, and it is an honor to fight along side them. As I have said before, no argument on the Pro-Choice side can get around one fundamental fact, abortion stops a human heartbeat."
The NRLC Committee commended Aderholt in its endorsement:
"National Right to Life is pleased to endorse you for re-election to the U.S. House of Representatives," the Committee wrote. "We strongly commend you for maintaining a perfect 100% pro-life voting record throughout the 116th Congress."
"You voted in support of the Born-Alive Abortion Survivors Protection Act," the endorsement letter continued. "This legislation would require that a baby born alive during an abortion must be afforded the same degree of care that would apply to any other child at the same gestational age. You support the Pain-Capable Unborn Child Protection Act. This Act would protect unborn children at 20 weeks, a point by which the unborn child is capable of experiencing great pain when being killed by dismemberment or other late abortion methods. You oppose using tax dollars to pay for abortion, and you oppose taxpayer funding of abortion providers."
"You are a strong advocate for life," the Committee said of Rep. Aderholt. "This endorsement reflects your commitment to strengthening a culture of life throughout our nation and in the U.S. House. We look forward to continuing our important work with you to protect the most vulnerable members of the human family – unborn children, the medically dependent, and persons with disabilities, whose lives are threatened by abortion or euthanasia."
"All voters who are concerned with the right to life and with the protection of the most vulnerable members of the human family should vote to return you to the U.S. House, so that you can continue to work to advance vital pro-life public policies," the endorsement letter concludes.
Robert B. Aderholt is a member of the powerful House Committee on Appropriations, which has jurisdiction over funding the operation of the federal government. He serves as Ranking Member of the Subcommittee on Commerce, Justice and Science. Aderholt also serves as a member of the Agriculture and Rural Development Subcommittee and the Defense Subcommittee. Aderholt is an advocate of fiscal responsibility, truth in budgeting and a federal government that operates within its means.
Aderholt also serves as a commission member of the Commission on Security and Cooperation in Europe (commonly known as the Helsinki Commission). The Helsinki Commission is comprised of 56 countries around the world that together monitors human rights in Europe and Central Asia.
Aderholt believes the federal government serves a critical role in assisting state and local projects regarding economic development. He support pro-growth initiatives that create jobs, strong immigration standards, and robust national security.
Prior to his election to Congress, Aderholt served as Assistant Legal Advisor to Governor Fob James (R) as well as Municipal Judge for the city of Haleyville, Alabama. Aderholt has a bachelor's degree from Birmingham Southern College and a law degree from the Cumberland School of Law at Samford University. He was born on July 22, 1965, and raised in Alabama, Aderholt and his wife, Caroline, have two children.
Congressman Robert Aderholt is seeking his thirteenth term representing Alabama's Fourth Congressional District.
Aderholt faces a general election challenge from Democratic nominee Rick Neighbors.
Print this piece