Today is Robert E. Lee Day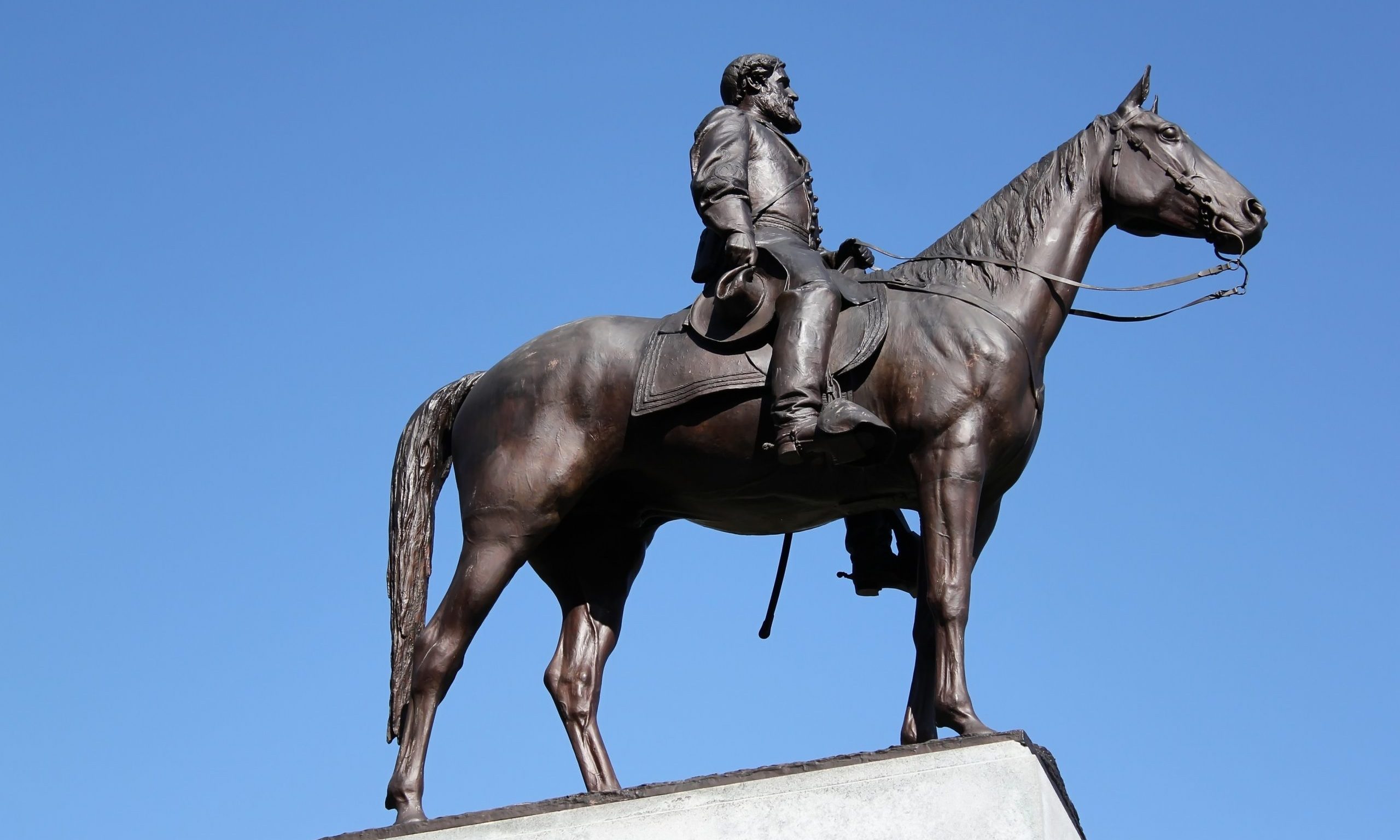 Monday, January 20, 2020, is an official state holiday. State offices and most schools will be closed today in honor of General Robert E. Lee who led the Confederate armed forces during the War Between the States in the 1860's.
Lee was born on January 19, 1807 in Stratford, Virginia. His father, major General Henry "Light-Horse Harry" Lee III was a Revolutionary War general and Governor of Virginia and tobacco planter; but lost his fortune and good reputation to failed land speculation and debt. The senior Lee went to debtor's prison in 1809 and left his wife, their six children, and the country in 1812. He died when Robert was 11 so the younger Lee never experienced the lavish lifestyle of his father's earlier life, except as a guest of affluent relatives and friends. The younger Lee attended the U.S. Military Academy at West Point, where he was second in his class. Lee embarked on a lifetime of military service as an officer and an engineer. Lee served on General Winfield Scott's staff in the Mexican-American War, was the Commandant at West Point, fought Indians in the West and led the American response to crush John Brown's attempted insurrection as a member of the U.S. Army for 32 years. Lee married Mary Custis and they had seven children.
When the Civil War began, President Abraham Lincoln (R) offered Lee command of all union forces. Lee refused. After his native Virginia seceded from the Union, Lee sided with the Confederacy. This was a very controversial decision in the family. Lee had relatives on both sides of the conflict and Lee's sons only joined the Confederacy after their father's decision. Forty percent of Lee's fellow Virginians in the U.S. officer corps stayed with the union.
Lee was named as one of the original five full generals in the Confederacy and became the military advisor to Confederate President Jefferson Davis. Davis sent Lee to western Virginia to reverse losses to Union forces there. He was defeated at the Battle of Cheat Mountain by Gen. Joseph Reynolds and was reassigned to improving Confederate coastal defenses. His design of the defenses around Savannah are credited with thwarting Union aspirations there.
The Army of the Potomac under Gen. George McClellan advanced on the Confederate capital at Richmond in the Spring of 1862. It appeared to many observers then that the Union would take Richmond and force a Confederate surrender by the fall of that year. Confederate General Joseph Johnston was wounded on June 1, 1862. Lee was given command of the Army of Virginia, which he renamed the Army of Northern Virginia. Lee's appointment was a very unpopular decision with Confederate newspaper editors who preferred a more flashy, aggressive style; but there Lee not only drove back McClellan; but earned a reputation as one of the best military tacticians in American history. The South had fewer people, fewer factories, no money and no navy. The Confederate States of America should have been easily crushed by the better equipped and supplied Union forces; but better leadership by people like Lee, Thomas Jonathan "Stonewall" Jackson, James Longstreet, A. P. Hill, etc. almost turned the tide. Their efforts combined with Pres. Lincoln's resolve to keep fighting no matter how many soldiers the Union lost turned the Civil War into, by far, the most costly war in American history. Lee's two invasions of the North; at Antietam and Gettysburg to force the North to surrender both ended in defeat.
Outnumbered more than two to one Lee finally abandoned his trench lines and the Confederate capital of Richmond, Va and attempted to join his Army of Northern Virginia with Gen. Johnston's army in North Carolina. Gen. Ulysses S. Grant blocked off that effort and surrounded Lee on April 9, 1865. General Lee chose to surrender rather than fighting to the death.
Lee broke the news to his troops with this address:
"After four years of arduous service marked by unsurpassed courage and fortitude, the Army of Northern Virginia has been compelled to yield to overwhelming numbers and resources."
\
"I need not tell the brave survivors of so many hard fought battles, who have remained steadfast to the last, that I have consented to this result from no distrust of them; but feeling that valor and devotion could accomplish nothing that could compensate for the loss that must have attended the continuance of the contest, I determined to avoid the useless sacrifice of those whose past services have endeared them to their countrymen."
Confederate forces under Lee's direct command suffered over 125,000 casualties. Union Forces that directly opposed Lee's Army suffered over 166,000 casualties.
Lee returned home from the war on parole and eventually became the president of Washington College in Virginia – now known as Washington and Lee University. He died on Oct. 12, 1870 in Lexington, Virginia.
Lee opposed secession and slavery; but after the war he also opposed giving voting rights to the newly freed slaves and expressed his hope that they be relocated from Virginia.
Lee's memory has been celebrated by generations of southerners and his career is studied by military professionals to this day. Some in the state, including State Representative John Rogers, D-Birmingham, however have expressed opposition to Lee's birthday remaining a state holiday.
Lee's birthday is celebrated on the same day as Martin Luther King Day which is a federal holiday and state holiday, thus federal offices, banks, and post offices are also closed today.
Print this piece
Legislation may harm pets locked in hot cars, not help, vets and advocates say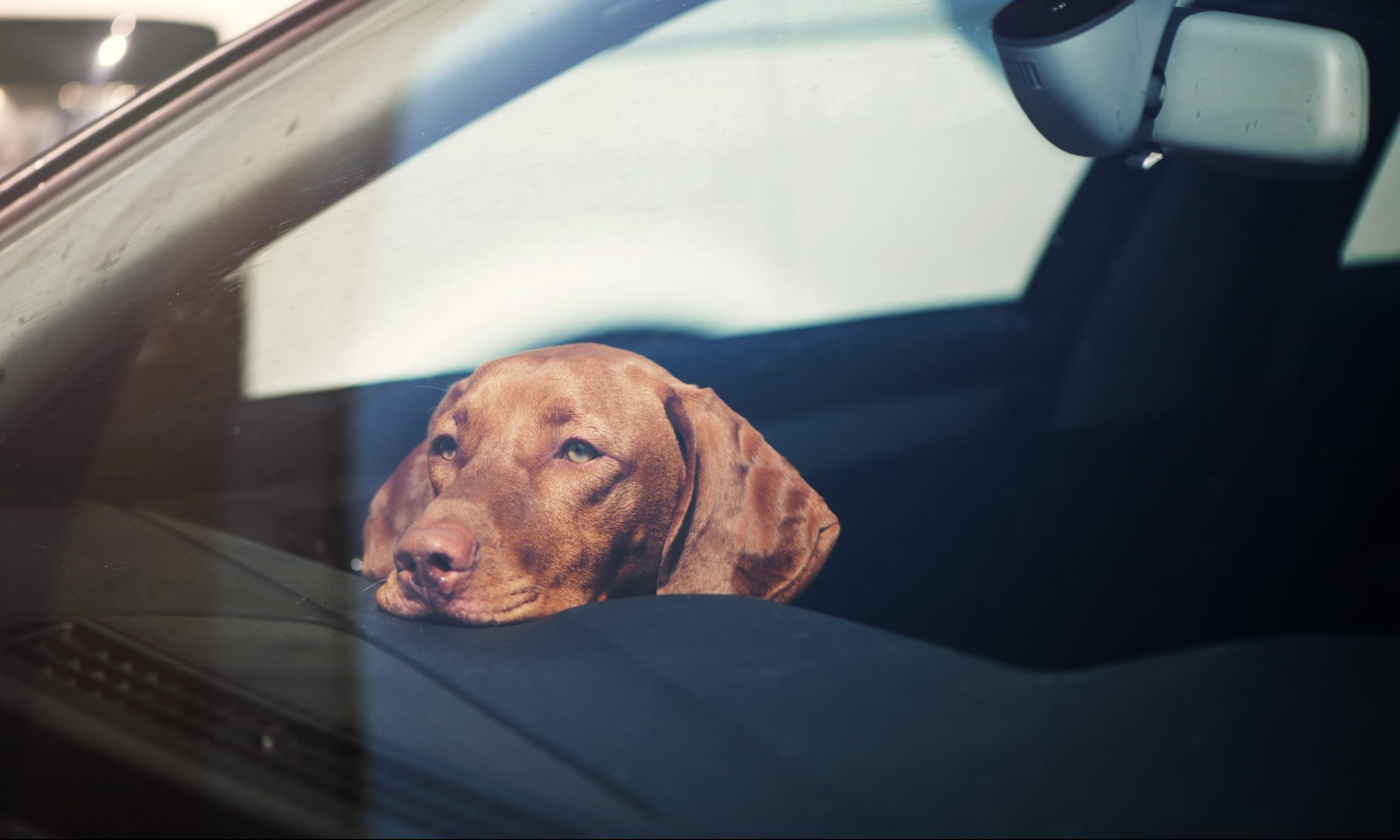 A bill passed by the Alabama Senate last week lawmakers say will help keep pets trapped in hot cars safe, might actually endanger the animals, according to some animal advocates and veterinarians.
That bill was written by a dog breeder who some worry purposefully wrote the bill to make it harder to keep animals safe, and to instead protect breeders from having animals confiscated, they told APR this week. 
Mindy Gilbert, The Human Society's Alabama state director, told APR by phone on Tuesday that she's certain that the senate bill's sponsor, Alabama Sen. Jimmy Holley, R-Elba, "does have good intentions, but I think the devils in the details." 
Several attempts this week to reach Rep. Holley were unsuccessful. 
The bill would grant criminal immunity to a civilian who rescues an animal from a vehicle, and would provide civil and criminal immunity to first responders who do so. The legislation also makes it a misdemeanor crime if a pet dies in a hot car. 
Gilbert said that while those might also sound like great ideas, the bill would actually reduce criminal penalties for allowing a pet to die in a hot car. 
"Our current cruelty statute, which has been used in cases like this, would define that as a class C felony," Gilbert said. 
A Trussville woman in 2018 was charged with felony aggravated cruelty to animals for leaving her dog in a locked car while shopping in Walmart. The dog died after police broke out a window and removed the distressed animal. 
The bill also states that the ambient temperature of the interior of a vehicle must be 99 degrees or hotter to be charged under the legislation. 
Gilbert said she's spoken with numerous veterinarians who all said that 99 degrees is too hot to be safe for pets trapped in cars. 
Gilbert said that for many breeds of pets, and pets with compromised health, "that requirement in order to rescue them will absolutely sentence them to death," and there are other aspects of the bill that trouble her. 
"I think everybody was very focused on providing immunity to first responders, which I think is fabulous," Gilbert said of the legislation, but worried that it doesn't include animal control personnel in its definition of public safety officials and covered by the bill's immunity clause. 
Holley's legislation defines public safety officials as "An individual employed by a law enforcement agency, fire department, or 911 emergency service." 
Dr. Mark Colicchio, a veterinarian in Spanish Fort, reached out to Sen. Holley and all of the members of the state Senate Judiciary Committee about his concerns with the bill prior to its passage in the senate. Holley put Colicchio in touch with the man he said wrote the bill, Norman Horton.
Colicchio said he spoke to Horton, owner of the Dale County german shepherd breeding company Triple S Shepherds, at length about his concerns, but that none were addressed in the final legislation. 
"There are a lot of temperature references in there which make no sense whatsoever," Colicchio said. 
Colicchio said he spoke with Horton about the bill's language that required the ambient temperature of the interior of a vehicle to be 99 degrees or higher before a person could be charged. He said he told Horton that there's no practical way for a public safety official to measure the ambient temperature inside a locked vehicle from outside, to which he said Horton suggested they call carry digital temperature readers. 
Such devices measure surface temperatures, and wouldn't  be able to read the temperature inside a locked car, Colicchio said. 
After speaking with veterinarians at Auburn University's College of Veterinary Medicine Cholicchio said they looked at data that suggested that if the outside temperature of a vehicle, which can be more easily measured, was 78 degrees an animal trapped inside with no ventilation could be in jeopardy. 
Colicchio said he suspects the legislation was purposely written to protect owners from having their animals taken from them in the event they're left in hot cars. 
"He doesn't want breeders to risk having their valuable dogs stolen out of the car because somebody thinks they're at risk," Colicchio said. "…When you structure a law to benefit yourself, and animals suffer for it, that just gets to me." 
Horton, speaking by phone Wednesday,  told APR that he wrote the bill to protect animals and to establish the proper way to rescue an animal in distress. 
"This is America, and this is Alabama, and if someone's gonna be guilty of a crime or charged for a crime then they need to have committed that crime" Horton said. 
Horton said "we don't need vigilante justice" so he wrote the bill to make clear how best to enter a vehicle if an animal is in need of help. 
Asked how he decided that 99 degrees inside a vehicle was the temperature at which a pet was in danger, Horton said "I got the figure after talking to several veterinarians." 
Asked which veterinarians he spoke to get that figure, Horton said "that's immaterial" and declined to name them. 
Horton likened the matter to speed laws, and said while some speed limits are set at 70 MPH, some people, such as police officers, can drive safely at speeds up to 113mph. 
Asked why the bill doesn't include animal control officers in the immunity protections, Horton said that "it does." 
Horton pointed to the bill's language that defines public safety officials as "An individual employed by a law enforcement agency" and said "go to Tuscaloosa. Go to any of the cities around, and animal control officers are employed by the police department. They're sworn officers." 
Some animal control officers who work in municipal law enforcement agencies are sworn officers, Gilbert said, but many are not, and in the counties, where animal control is operated as stand-alone agencies, animal control officers are not sworn officers and wouldn't be immune from prosecution under the legislation. 
Asked why his bill didn't include all animal control officers, whether they were sworn officers working in law enforcement agencies or not, Horton suggested that it was to ensure owners could be charged with crimes 
"Do we want to charge for the crime when they do something like this or just let them go?" Horton said. 
Horton declined to answer a question about the bill's language that limits the charge of killing an animal in a hot vehicle to a misdemeanor and soon after ended the interview. 
"It's not to help the animals," Colicchio said of the legislation. "That's the wolf in sheep's clothing." 
It was unclear Wednesday if Holley's bill had a sponsor in the state House. There were no similar bills filed Wednesday, according to the state Legislature's website.
Print this piece