New I-20/I-59 bridge opens on time and below budget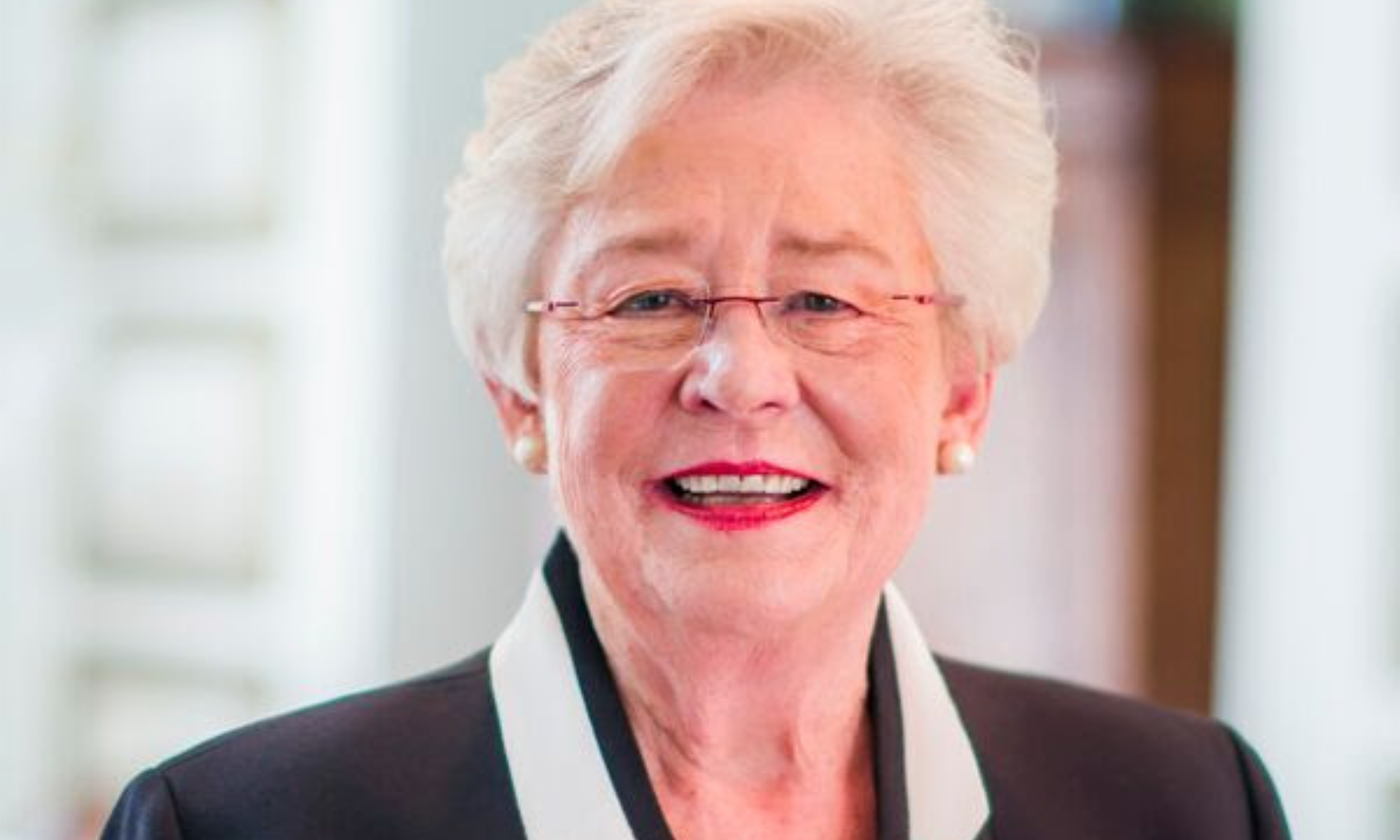 Last Friday, state, federal, and local government officials formally dedicated the new I-59/I-20 bridge through downtown Birmingham. Completing this project on schedule was a priority for the Alabama Department of Transportation.
"Today is an exciting day for the City of Birmingham, Alabama, as we celebrate the reopening of the I-20/I-59 bridges!" Alabama Gov. Kay Ivey (R) said. "These bridges are 45 years old and needed rehabilitation to accommodate increased traffic & economic productivity. Thank you to everyone involved with this project."
Both bridges are now open and traffic is moving more briskly through Birmingham than at any time in the last year.
"Great news for I-20/I-59 commuters – the bridges are ready to reopen!" Birmingham Mayor Randall Woodfin announced on social media. "The bridges were nearly 50 years old and due for upgrades. Thanks to ALDOT and crews for their hard work. Westbound and southbound lanes will open at 9 tonight."
"Attended the ribbon cutting this afternoon for the new I59/I20 bridges in downtown Birmingham," State Rep. Danny Garrett (R-Trussville) said. "The roads will officially open no later than Tuesday, January 22. The project was completed ahead of schedule and below budgeted cost!"
The bridge is an elevated interstate that carries motorists through Alabama's largest city high over the people of Birmingham down below. The existing bridge had exceeded its designed life expectancy and was carrying substantially more traffic than it was ever designed to handle. The new bridge cost $700 million to build. That money came from federal highway funds, the state's road and bridge fund, and from the Metropolitan Planning Organization in Birmingham.
The project began in 2015; but the last phase of the effort required destroying the existing bridge and building the new one. This necessitated closing the busiest stretch of road in the state for a year. Traffic was rerouted through downtown Birmingham via Carraway Boulevard, Finley Boulevard, and other streets – none of which were designed to handle that amount of traffic. The state has been encouraging motorists, if possible, to rout their journeys through I-459 – the interstate belt that circles Birmingham to the south allowing motorists to avoid the city center.
ALDOT offered the general contractor a $15 million bonus is they could complete the bridge in just 365 days. The contractor met that ambitious goal and will collect the bonus.
Economic developer Dr. Nicole Jones told the Alabama Political Reporter, "Bridges move commerce, make travel times more efficient, and connect neighborhoods. Thank you to all in the public and private sector who worked together to make this happen in a timely, cost-effective manner. The Birmingham Central Business District thoroughfares are now open and are the best yet."
Guests and dignitaries at Friday's dedication ceremony included: Governor Kay Ivey, Congressman Gary Palmer, Jefferson County Commission Chairman Jimmy Stephens, Birmingham City Councilman Steven Hoyt, Representative Neil Rafferty, State Representatives Allen Treadaway, Rod Scott, Tim Wadsworth, David Faulkner, Kyle South, Danny Garrett, Rolanda Hollis, David Wheeler, Dickie Drake and Louise Alexander and State Senators Roger Smitherman and Linda Coleman-Madison, Economic Developer Dr. Nicole Jones, ALDOT East Central Region Engineer DeJarvis Leonard, Commissioner Joe Knight, Tad Snider of the BJCC, businessman and Master of Ceremonies Mike Kemp, as well as additional members from state, county, and local government, ALDOT, area businesses, and various neighborhood associations.
To see the dedication ceremony: Here. 
Brooks to vote no on Democratic infrastructure bill
Congressman Mo Brooks, R-Alabama, said he will vote no this week on a Democratic infrastructure bill in the House, which he said was "socialism" cloaked in an infrastructure bill.
"Nancy Pelosi & her Socialist comrades are hellbent on destroying America," Brooks claimed. "They won't stop spending until America is bankrupt. They covet economic disaster so they can rebuild a Socialist America under the guise of providing economic relief. In this instance, Socialism comes cloaked as an infrastructure bill."
Brooks cited as examples of excessive spending $29.3 billion in grants and subsidies to Amtrak's intercity passenger rail service, $500 million a year to pay ports to replace their cargo handling equipment, hundreds of billions for public housing and "shifting funding from roads, streets, bridges and highways badly needed by red states like Alabama to subsidies of blue state inner-city mass transit programs."
HR2, the Invest in America Act, is sponsored by Congressman Peter DeFazio of Oregon.
"The Socialists' latest attempt to bankrupt America is a 2,300+ page bill, drafted behind closed doors by a select few, introduced just last week, that increases America's debt and deficits by $1.5 trillion!" Brooks claimed. "That's $1.5 trillion America doesn't have, has to borrow to get, and cannot afford to pay back. America's national debt blew through $23 trillion in November, $24 trillion in April, $25 trillion in May, and $26 trillion in June."
"In April, the Congressional Budget Office ("CBO") estimated a fiscal year 2020 $3.7 trillion deficit — without including this $1.5 trillion monstrosity," Brooks said. "Both the CBO and America's Comptroller General Gene Dodaro regularly describe America's financial state as 'unsustainable,' accounting language for insolvency and bankruptcy."
"Incredible as it may seem, even without this $1.5 trillion monstrosity, the federal government is on a course to spend roughly $50,000 per American household this year!" Brooks said. "Of course, that spending must first be taken from taxpayers in the form of higher taxes or greater debt. History proves you can't spend and borrow your way to prosperity. America is no exception."
"Socialist Democrats call HR2 an infrastructure bill," Brooks said. "The fact is, the bill contains more that would impede infrastructure projects than spur them. The bill is chock-full of new top-down, one size fits all Washington mandates and bureaucratic hurdles."
Both President Donald Trump and congressional Democrats have been urging Congress to pass an infrastructure bill, but the two sides have been unable to agree on just what should be in the infrastructure bill. Republicans like Brooks have expressed concerns over growing the national debt on an infrastructure building spree paid for with growing budget deficits.
Brooks is serving in his fifth term representing Alabama's 5th Congressional District.