Opinion| Impeachment is nothing to smile about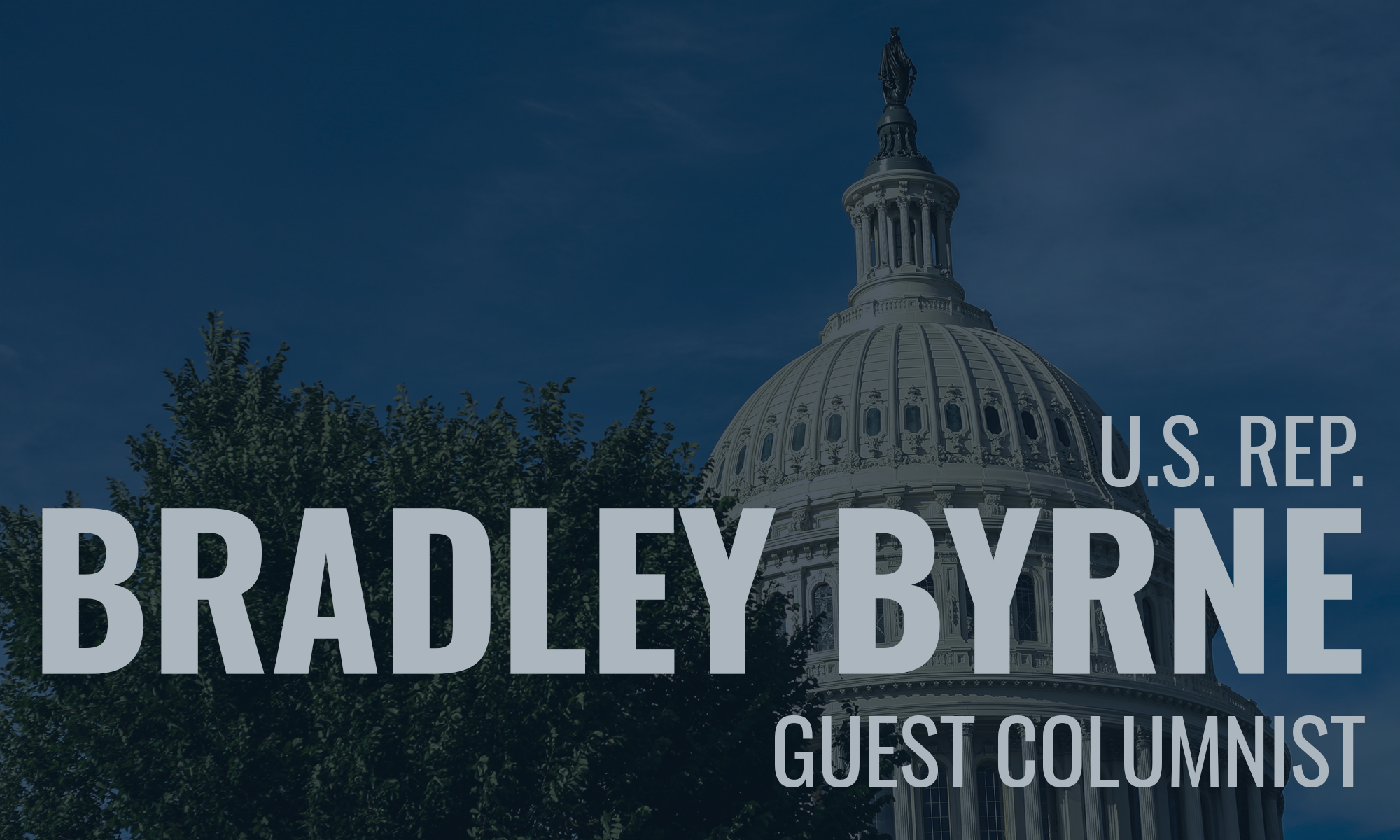 For three years now, the American people have been forced to endure the efforts by Democrats and the liberal mainstream media to impeach President Trump and remove him from office in the face of his clear electoral victory in 2016. They have tried everything, from a needless Special Prosecutor investigation, which resulted in nothing, to an Adam Schiff-coached whistleblower who admitted he had no firsthand information and relied on news articles by that same liberal media.
The farce produced just two articles of impeachment, neither of which alleges "treason, bribery or other high crimes and misdemeanors" as required by the Constitution.  An unprecedented and totally partisan process in the House produced nothing that Democrats could even allege is impeachable.
Then Nancy Pelosi, after insisting for weeks that impeachment couldn't wait and had to be done by Christmas, held onto the articles, refusing to send them to the Senate as is required.  This prolonged the spotlight on her, as the ever-worshipful liberal media gushed over her political brilliance, ignoring the inconvenient fact that her strategy of forcing the Senate to adopt her preferred process for the trial completely failed.
The Constitution is clear.  While the House has "the sole Power of Impeachments", the Senate has "the sole Power to try Impeachments."  And the Constitution clearly states that each house of Congress sets its own rules.  Pelosi had no right or power to dictate trial rules to the Senate.  Her behavior was unconstitutional and brought embarrassment and dishonor on the House.  So, I filed a resolution censoring the Speaker for her inappropriate behavior.
Finally, last week as Democrats began to abandon Pelosi's position, she relented, and the House appointed seven "managers" to present the House's articles and "case" to the Senate.  Led by Schiff, who literally made up words for the transcript of President Trump's call to the President of Ukraine in his first day of impeachment "hearings", and by the bumbling and incompetent Jerry Nadler, the House managers will finally have to behave according to the rules of a truly fair process, presided over by the Chief Justice of the Supreme Court, the competent John Roberts, who will tolerate none of the misbehavior the Democrats repeatedly engaged in as this mess moved through the House.
Pelosi couldn't stand to lose her spotlight, and, in one last shameful act, had a "signing ceremony" where she and other Democrats smiled and laughed as she pronounced President Trump "impeached forever" and handed out pens.  Even some of her adoring fans in the liberal media said she went too far.
What now?  The Senate will meet every day except for Sundays beginning at 1:00 PM.  Every senator must attend.  They cannot talk or bring electronic devices.  They will initially hear the House managers' "case" for the articles of impeachment, and then the President's lawyers will finally be allowed to present his case.  Be prepared for the House managers to be longwinded and ineffective.  Be prepared for the President's team to be briefer and speak clearly to the essential points of weakness in the articles.  Then senators will be allowed to ask questions through Chief Justice Roberts.
What happens next is unclear.  Will the Senate dismiss the articles?  Will they acquit the President?  Will they unnecessarily delay things further by calling witnesses?  We don't know.
But, we do know that not a single Republican voted for these articles in the House and even a few Democrats voted against them.  One Democrat changed parties over the vote.  We also know there are not nearly enough senators to meet the two thirds threshold to remove President Trump from office.  And we know this will have all been a complete waste of time.
This fall, in the general election, the American people will finally have their say, as the framers of our Constitution intended.  I predict Pelosi, Schiff and Nadler won't be smiling.
Print this piece
Opinion | Every school should have a mental health counselor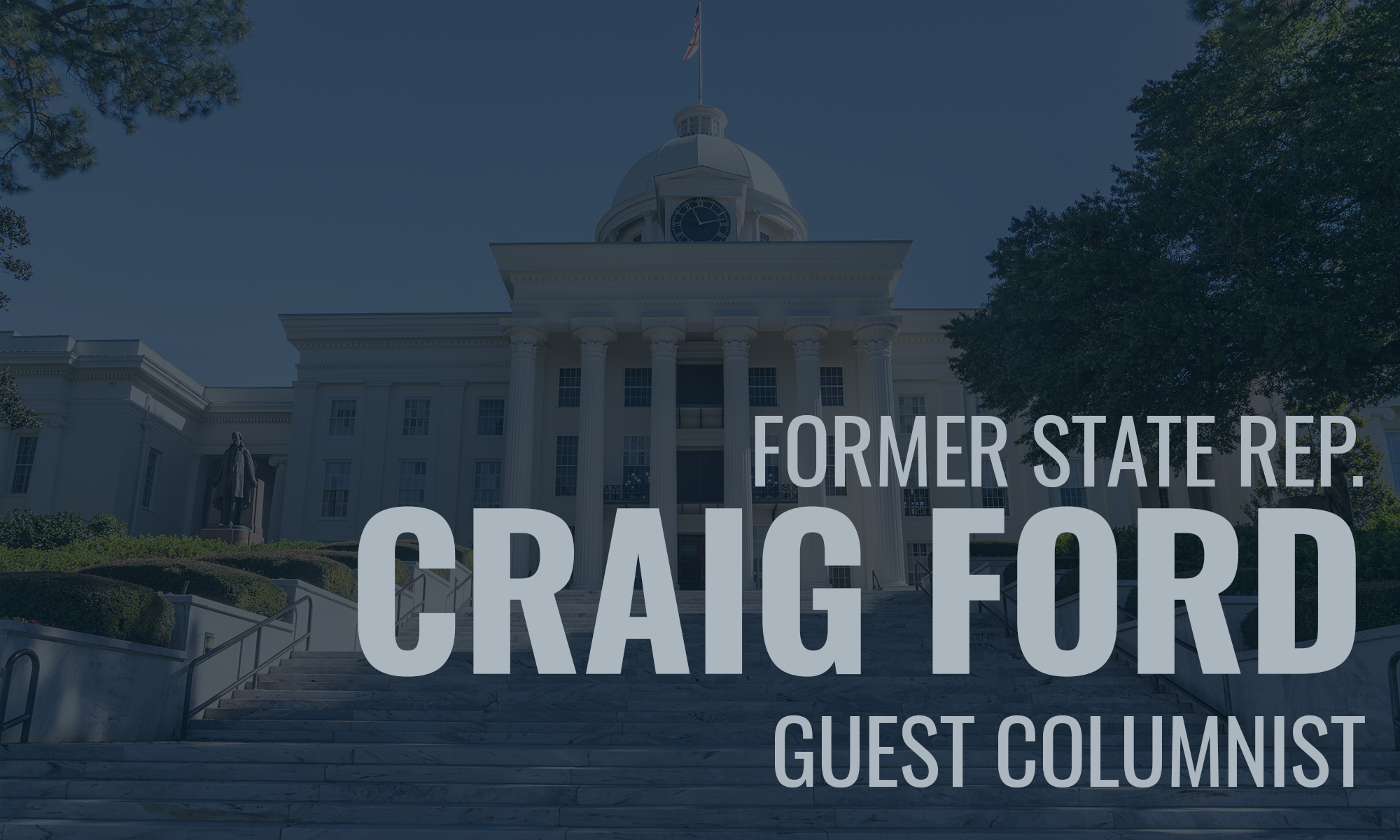 In her State of the State Address, Gov. Ivey said that mental health would be a priority for both education and our prison system. Then she set a goal of having a mental health counselor in every school system.
While I applaud the governor for recognizing the challenges our schools are facing when it comes to students' mental health, the reality is we need a mental health counselor in every school, not just one for each school system.
Our schools are staffed by excellent school nurses and guidance counselors who do an outstanding job trying to help these students with mental health needs. But mental health care is not their responsibility, nor is it what they are trained for.
And the mental health needs in our schools are much more prominent than you might think. It isn't just dealing with kids who have ADHD or a learning disability. There are kids dealing with problems at home, like parents who are going through a divorce or even parents who have a drug addiction.
There's a lot that happens in a child's life between when they get picked up from school at the end of the day and when they get dropped off at school again the next day. And while our teachers, school nurses and guidance counselors do everything they can for these kids, what these kids really need is a mental health counselor.
Setting a goal of having one counselor in every school system is certainly better than nothing. I guess you could say it is a more easily achievable goal. But our state leaders weren't elected to do the things that are easy. Our leaders were elected to do the things that are hard.
And the truth is if we don't invest in our children with these needs today, then for many of them we will be investing in their imprisonment in the future. In fact, that's how we got into this prison crisis in the first place.
I have said many times before that we should be building super schools, not super prisons. It is always better to keep a child from ending up in prison in the first place, and if we make the right kinds of investments in education then we won't need these new super prisons that Gov. Ivey and Gov. Bentley before her have been fighting for.
The main reason we have overcrowding in our prisons is because we never did anything to change the path these people were on before they grew up and became criminals.
Building super prisons instead of super schools is like treating the symptom rather than treating the disease.
We should be focusing more on getting kids on the right path before it's too late. As the old saying goes, "an ounce of prevention is worth a pound of cure."
And the first way we can prevent kids from turning to a life of crime is to recognize and treat their mental health needs while they are still young and have a chance at a normal life.
But only having one counselor to treat an entire school system is simply not enough to do the job right.
Of course, not every kid with mental health needs is on the path to prison. Many, if not most, are simply dealing with difficult or traumatic events at home that take place outside of school hours.
But those events affect what happens the next day in the classroom. These kids tend to have a difficult time concentrating, and often become disobedient and disrespectful. These things, in turn, make it hard for them to be successful in school and, ultimately, in life.
Like so many other issues, we all agree on what the problem is but getting to agreement on the solution is another matter. In this case, though, Gov. Ivey and state lawmakers seem to understand what is needed to fix the problem. They just don't seem to be aggressive enough in their willingness to address it.
Having a mental health counselor in every school system is a step in the right direction and an improvement over our current situation. But let's not set the bar so low. Our children deserve better than that. We don't just need a mental health counselor in every school system; we need one in every single school.
Craig Ford is the owner of Hodges-Ford Insurance and the Gadsden Messenger. He represented Gadsden and Etowah County in the Alabama House of Representatives for 18 years.
Print this piece